courtesy of on.cc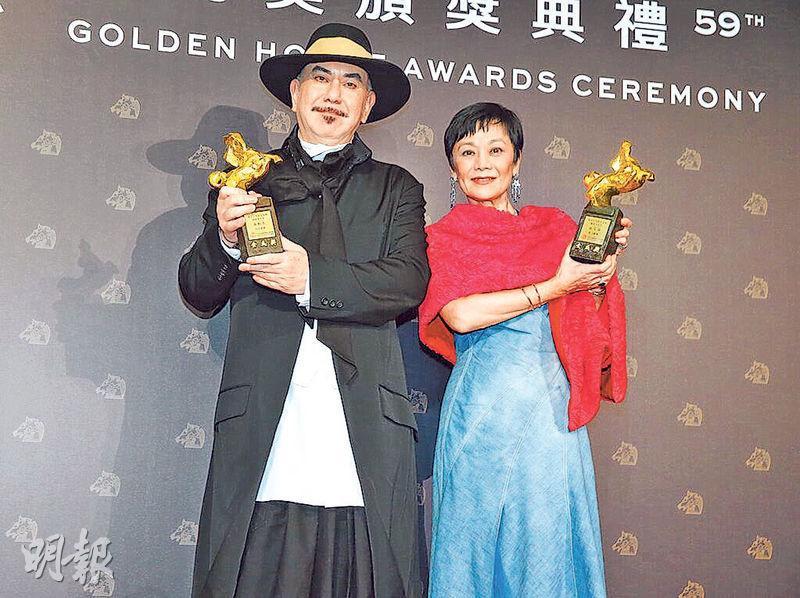 Golden Horse announces the number of votes for Best Actor Anthony Wong and Best Actress Sylvia Chang
courtesy of mingpao.com
Sylvia Chang after 36 years with the film A LIGHT NEVER GOES OUT (DUN FOR LAN SHAN) won her third Golden Horse Award Best Actress. Two nights ago the Golden Horse Film Festival executive committee chief executive Wen Tien-Hsiang said that this year's jury process was the fastest in history, as it only took 5 and a half hours. Sylvia Chang with just one vote edged out LIMBO (JI CHI)'s Cya Liu. Sylvia Chang said that she did not think that she would win, thus she did not prepare any celebration. "Actually this morning I received well wishes from many friends. I suddenly felt that if I would not be able to win the award, I would owe everyone. It was just fate. Because as an actor I have to perform the role well, whether I win or not it is based on luck. Next year I will be 70, a new beginning. I will continue to work hard and contribute more to the art of film."
Reportedly her necklace lost a blue jewel, and she conducted a "carpet search" on site. She said that this was her own necklace and denied the rumor. "Originally it had an amulet, but I didn't feel it matched so I took it off. Thus it was missing a piece. Didn't you see me covering it up with my shawl?"
Anthony Wong Chau Sun received votes from all 17 jury members. He excitedly said two nights go at the celebration banquet. "Truly it is a miracle." When he heard that he received an unanimous vote, he said, "It's been like a dream all along, my heart is flowing, a little like running into Lam Ching Ha (Brigitte Lin) at the airport." Wong Chau Sun brought his child co-star Lam Lok to the stage. He explained that Lam Lok was very disappointed after not winning and could not help but cried. So he took him to the stage for some experience, it might be the most important moment of his life. He joked, "When he is famous he would have to take care of me a little." Wong Chau Sun said that he wanted to share the award with his mother, after he won he received many well wishes. Among them was one from his Uncle in the U.S. "Uncle has been missing for at least two years. When I got his message, I sensed that My Mama already knew."