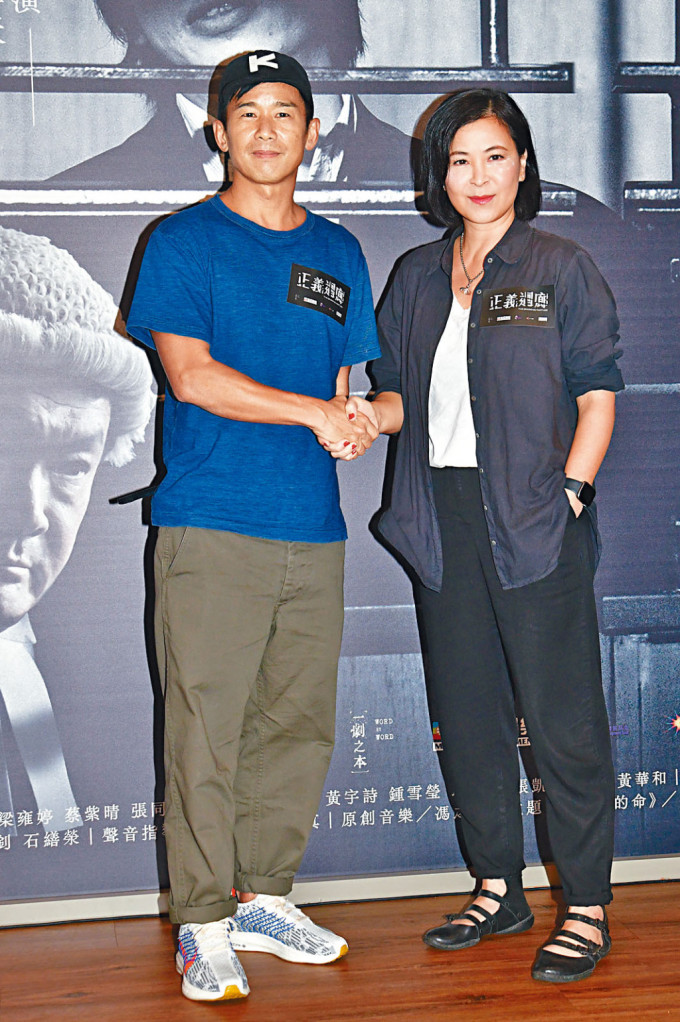 Jan Lamb and Louisa So have a pleasant working experience
courtesy of singtao.com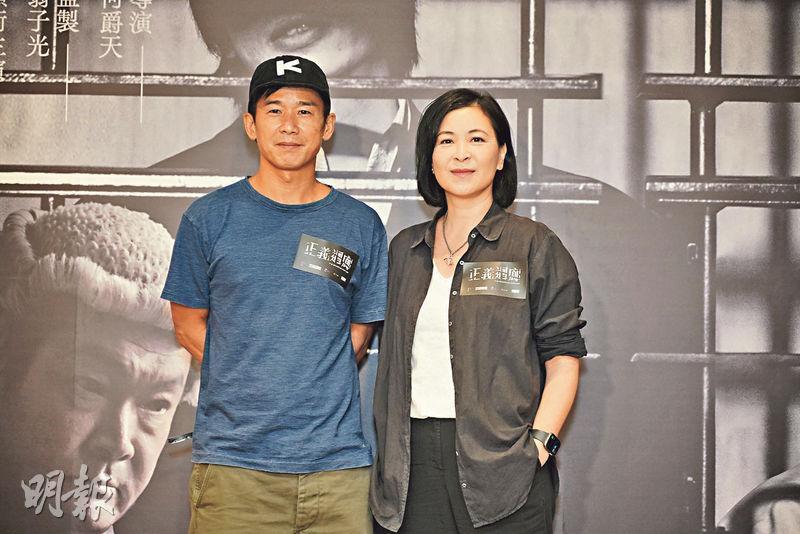 Jan Lamb and Louisa So hope the box office gets better and better, creates even more miracles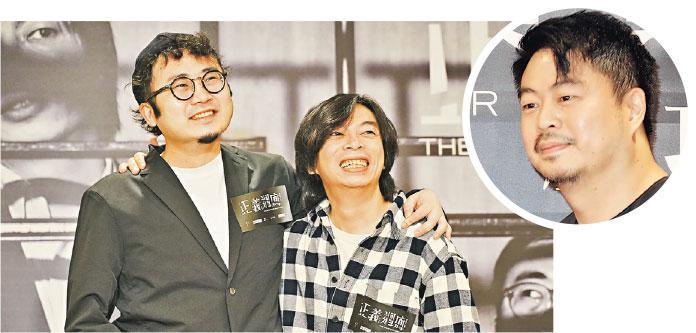 Mak Pui Tung and Yeung Wai Lun praises producer Philip Yung's courage to make them the leads
THE SPARRING PARTNER heads toward HK$ 17 million at the box office. The cast and the crew hold a celebration
courtesy of mingpao.com
The film THE SPARRING PARTNER (JING YI WUI LONG) after 18 days in release passed HK$ 17 million at the box office. The actors Yeung Wai Lun, Mak Pui Tung, Louisa So Yuk Wa, Jan Lamb Hoi Fung, Chu Pak Him, Harriet Yang Sze Man, director Ho Cheuk Tin and producer Philip Yung Tsz Kwong two nights ago celebrated. The director announced that when the box office would reach HK$ 20 million, behind the scenes videos of the several lawyers from the film would be released. He hoped Hong Kong people would continue to support Hong Kong films.
So Yuk Wa said that two weeks go when she went to the cinema for an audience appreciation event the show had only a few viewers. Then two days ago she went to 7 shows of audience appreciation events that day and they were all sold out, which was Heaven and Earth in difference. "Thank you viewers for spreading the word. Now we aren't talking about have you seen it, but how many times have you seen it."
Would she feel the category III rating would affect the box office? So Yuk Wa said that Hong Kong actually had a category III film chart. In first place was DEADPOOL with over HK$ 50 million. In third was a Hong Kong film with almost HK$ 50 million. She hoped that the box office would get better and better. Would she wear swimsuits to thank the audience? She joked that she would wear a turtleneck because the weather has turned cold. She admired the producer for persisting under difficult conditions so this movie would appear. She also thanked Mr. K, because Yung Tsz Kwong has said that Mr. K's HK$ 1 million was very important. According to him the loan has already been paid back.
Lam Hoi Fung had another view of SPARRING's category III rating. A top class screenplay, super good actors and super director's handling would be completely unaffected by category III. He even pointed out that he bought tickets to enjoy this movie. His family was pleased with his performance this time, which comforted him the most. However, when asked about his family's grade for him he awkwardly asked not to bring it up. He said, when he left the cinema he truly was sweating bullets. After seeing how good each actor's performance was, his heart almost jumped out. If he knew it would be like this, he really would not have taken this film. Luckily the screenplay was well written so he was able to pass the test. How much would the box office have to reach before he would wear swimming trunks for everyone? Lamb Hoi Fung said that he usually would wear swimming trunks. Everyone would be able to see him on the beach. He revealed that the film will open in England on the 18th. Ah So said that reportedly it is already sold out. Jan said, "When the box office would pass a certain number, I would have to go there for audience appreciation events."
Lead actor Ah Lun admitted that early in the release he was worried about the box office. He thanked everyone for spreading the word of mouth and attracting even more viewers. He also felt that the category III rating would remove viewers below the age of 18. In addition this film's subject would frighten some people very much, but he thanked people who were afraid of watching this type of movies. He also told other people that actually violent and bloody scenes were not too numerous. Would they follow the film TABLE FOR SIX (FAN HEI GUNG SUM)'s lead and attend 300 shows of audience appreciation events? They said that they would try their best. Reportedly both Ah Lun and Mak Pui Tung were both nominated for the Hong Kong Film Awards. Ah Lun happily said that the nomination would already be a recognition. He thanked everyone for their appreciation and support. Currently the most important would be box office success, which would help producer Yung Tsz Kwong make back his down payment for4 a home so he would no longer need to sleep on a bunk bed. He also thought that he had a sharp eye and courage, now he would call him "Gutsy Yung".