God daughter Sharon Kwok rushes to Thailand to see Ka Ling off on her final journey
courtesy of on.cc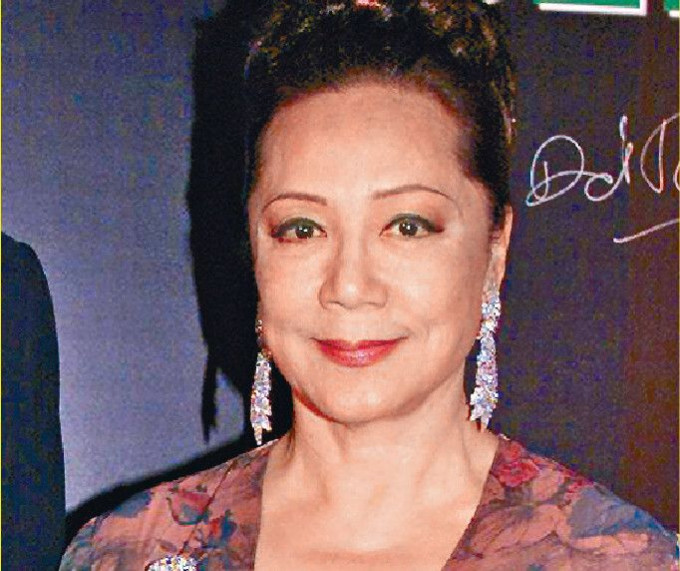 Patsy Ka Ling passed away at age 87 in Thailand
courtesy of singtao.com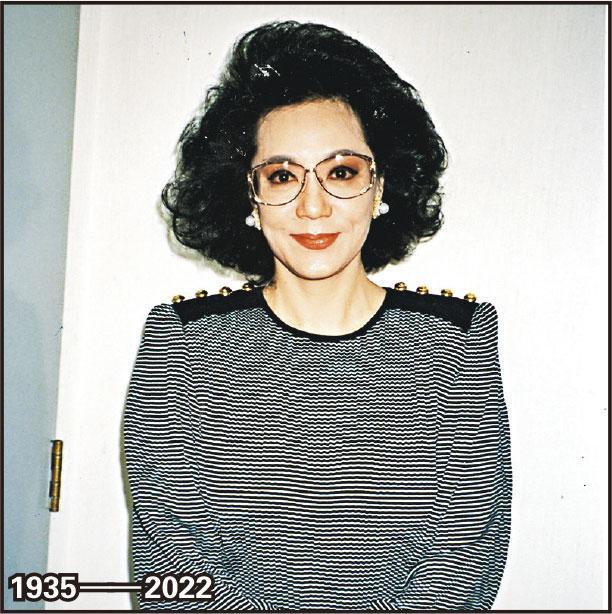 Famous Cantonese film star Patsy Ka Ling passed away in her sleep at her home in Thailand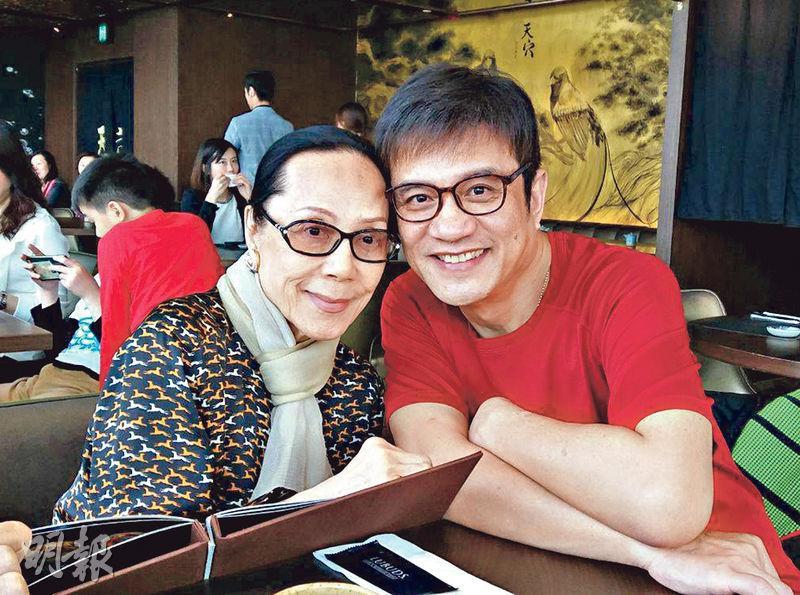 Wong Pak Ming did not reveal that Ka Ling was his mother until after her death. He said that although he did not live with her growing up, she was a good Mama
Ka Ling's heart belonged to her Chinese Thai husband Yiu Mo Lun. In 1963 after they wed she retired from film and moved to Bangkok, Thailand with him.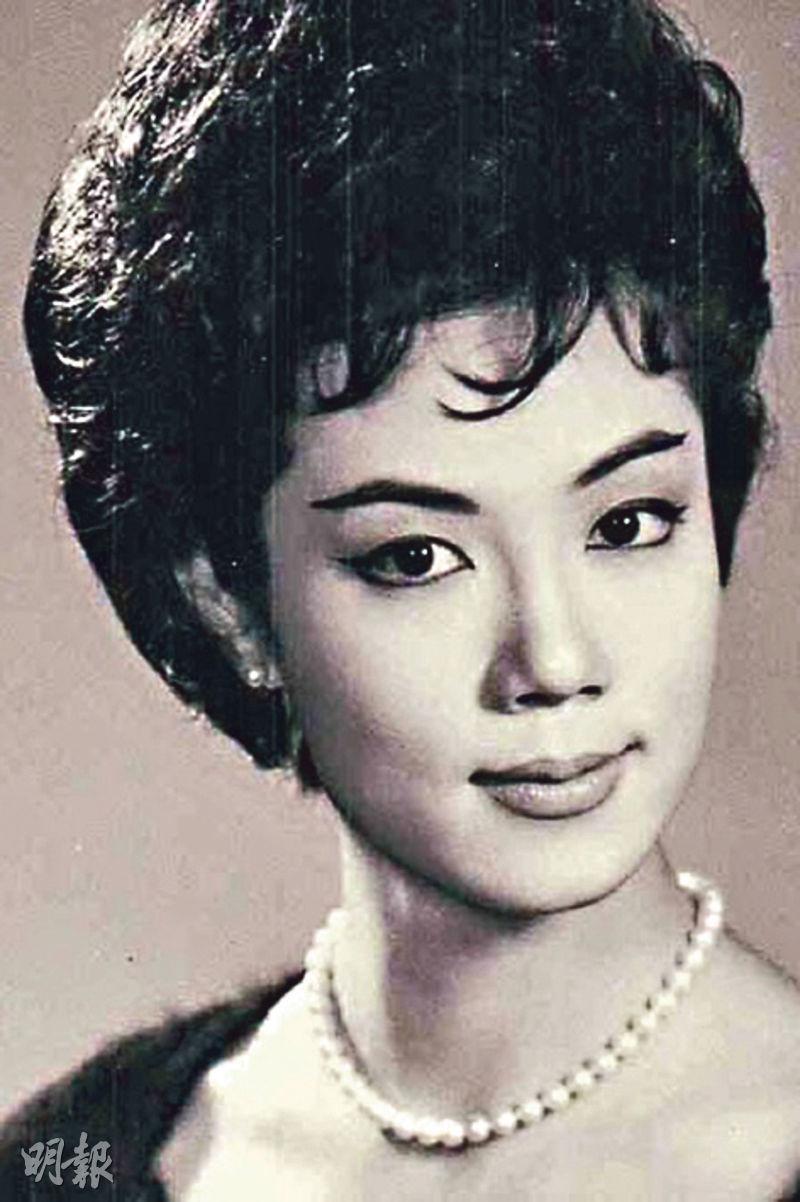 Ka Ling was the lead actress in her first film and rapidly rose to the top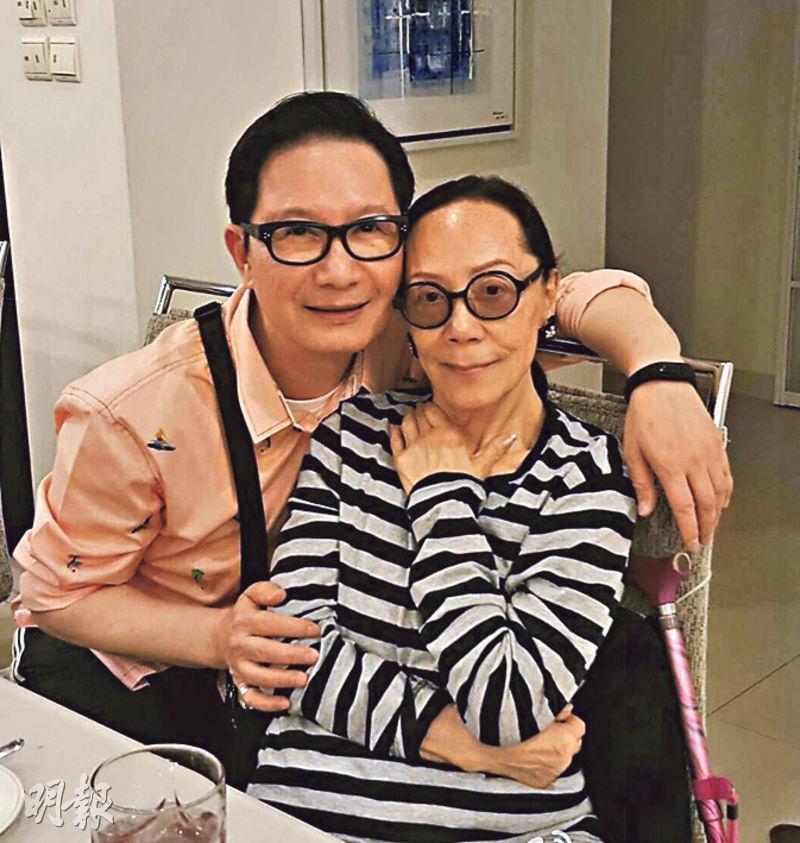 Eddie Lau visited Ka Ling 3 years ago in Thailand and praised her for exemplifying the graceful and elegant big star presence
Wu Fung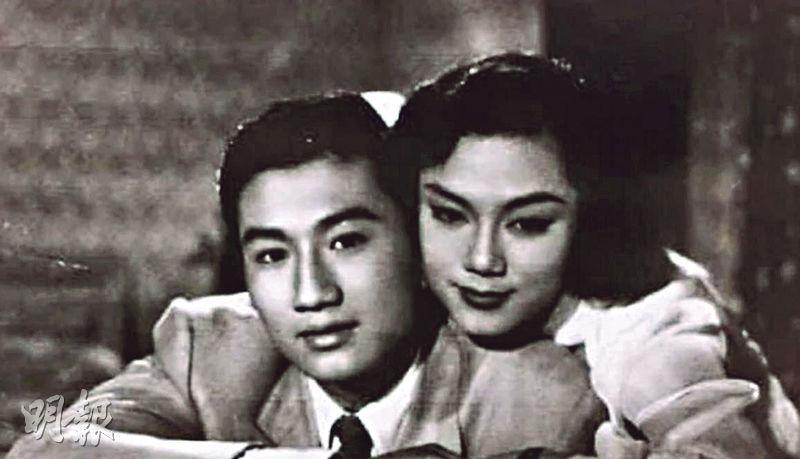 Patrick Tse and Ka Ling became a couple after working together on movies, but their relationship ended after 7 years together.
courtesy of mingpao.com
Cantonese film star of a generation Patsy Ka Ling two days ago passed away in her sleep at home in Thailand. She was 87. Goddaughter Sharon Kwok Sau Wan two days ago received the news. She revealed that Ka Ling had chronic pulmonary disease for a while. She was bedridden for a long time at home, now her passing would be like a kind of release. However people around her would of course miss her. She said that she was very upset and would rush to Thailand as soon as possible to console Godmother and send Godmother on her final journey. Unexpectedly Veteran actor Wong Pak Man was revealed as Ka Ling's son. He already flew to Thailand right away and revealed that Ka Ling's remains would be cremated on Saturday. Ka Ling was a Cantonese film star in the same period as Tse Yin and Wu Fung. Ka Ling and Tse Yin were not only silver screen partners but privately were even lovers. Tse Yin even once admitted publicly that the "First Woman he deeply loved" was Ka Ling.
Ka Ling was originally named Ho Pui Ying. Born in Nanhai, Guangdong, Ka Ling's father was born and educated in the U.S. Later during the Chinese Civil War, the entire family escape through Guangzhou to Hong Kong in 1949. After graduating from the True Light College, in the early 50s she was accepted into the Lang Guang film company training class with the stage name Ho Ka Ling. Her first film was the 1955 film THE STRANGE CASE OF THREE WIVES (SAM CHAI KEI ONG). Later she changed to the name "Ka Ling" for her movies and with the film DIAL 999 FOR MURDER (999 MING ONG) she rose to fame. In her career she performed in over 60 films, including BLOSSOM IN THE RAINY MAY (NG YUET YU JUNG FA), HOW TO GET A WIFE (JUI CHAI GEI), THE BEAU (FA FA GUNG JI), and THE STORY OF A DISCHARGED PRISONER (YING HUNG BOON SIK). The impression that she gave people was sentimental, gracious and elegant. Her silver screen partners included Patrick Tse Yin and Wu Fung. She and Sei Gor were not only the golden couple on screen but life also imitated art. Privately they were once a couple. Sei Gor even publicly admitted that the "first woman he deeply loved" was Ka Ling, unfortunately their relationship did not blossom. Earlier when Ka Ling accepted Lydia Shum Din ha's interview she revealed that when she dated Tse Yin their relationship was great. The reason for the break up was that she wanted to get married, but Sei Gor was at the peak of his success and did not want to wed too soon. When Ka Ling suggested the break up Sei Gor did not try to save the relationship. Even when Ka Ling told him she had a suitor, Sei Gor still was not jealous. Finally in 1963, Ka Ling wed the Chinese Thai Yiu Mo Lun after a year of dating and had two daughters and a son. In her farewell film THE STRANGE GIRL (YUN HOI KEI FA), Ka Ling played a mentally unbalanced woman who took revenge of men, breaking through her usual heroic roles. Since her retirement in 1967, Ka Ling settled in Bangkok, Thailand with her husband. Although she was retired, she still had contact with industry insiders. Those who were close to her would visit her in Bangkok and she would take them out and eat.
This time Ka Ling's passing in her sleep also revealed that veteran actor Wong Pak Man was actually Ka Ling's son. Currently in Thailand, Wong Pak Man yesterday spoke with TVB Entertainment News and said that after receiving the news he and his daughter took the morning flight the next day to Thailand. As soon as they arrived, they relocated Mama to inside the temple. First they would complete the related traditions and ceremonies for 3 days. On Saturday the cremation would take place. His younger Thai siblings would handle the affairs. He mainly came to bid farewell. After sending Mama on her final journey Saturday he would return to Hong Kong.
Wong Pak Ming recalled the last time he saw Mama was at the end of last month when he flew to Thailand. He said, "Because younger sister said that Mama's condition wasn't optimistic, the whole family dropped everything and flew there. When Mommy saw us, she suddenly felt very much. Ultimately due to the pandemic we haven't seen each other for over two years, we were only able to communicate over the phone. On the phone I could hear that Mommy already had a hard time with just speaking. I had to guess what Mama was saying. Because Mama had lung problems, her breathing was difficult and she did not have the energy to speak. I still remember on the day when I left, Mama didn't want us to leave. I even said to Mama we would be back to see her very soon, only then she finally was willing to let go of my hand. I never imagined that it would be this soon......" The sound of weeping could be heard over the phone. Wong Pak Man had to take several deep breathes before continuing. He knew that Mama had a lot that she wanted to say to him, but she was unable to; normally the mother and son would have a lot of share. After she learned that he got into the business she also taught him a lot about life, how to follow the industry rules and actor's ethics. Whenever he finished a project on or off screen, Mama would definitely watch. It was like giving her his report card. He also said that Mama was never strict with him. She was a good Mama, a good wife, a good grandmother, and a typical gentle wife and mother.
Wong Pak Man and Ka Ling's mother and son relationship was rather low key. He said that because he did not want to uncover Mama's privacy, he only said that he did not grow up with Mama. When he was little he went overseas with Papa. He did not see Mama for the first time until he was 6 or 7. After that they had very little contact, only in between he would fly to Thailand to meet for Lunar New Year and such. After he became an adult they got back together again and had more contact. During the Lunar New Year the whole family would be together; Mama also loved his daughter very much because she was her first granddaughter.
Speaking of deep memories, Wong Pak Man admitted that he had a childhood trauma. He remembered the most when he got married. He informed Mama one day the Mama was in Hong Kong the next day to handle his wedding details like traditional ceremonies and such. The deepest impression was knowing that Mama really loved her and he had a place in her heart. When he spoke he sobbed, already resolved his childhood trauma and understood why Mama would leave him back then.
About her god mother's passing, god daughter Sharon Kwok Sau Wan was heartbroken and said, "I got the news yesterday morning around 6 or 7 AM. The nurse who was caring for her in the middle of the night found her passed away in her sleep. At the time Godfather was still asleep. She immediately called my god sister in New Zealand (Ka Ling's second daughter). After I got the news I have been unable to contact Godfather. He didn't turn on his phone. I am the most worried about him. Because of the pandemic his health was not as good as it was before. Fortunately God brother (second son) already rushed home to keep his father company. I would rush to Thailand as soon as possible to console Godfather." Kwok Sau Wan revealed that Godmother passed away from chronic obstructive pulmonary disease. She said, "Godmother's health in recent year kept deteriorating. The last time I saw her was in 2019. Because my, Godfather and Godmother's birthdays were all in December, I made the trip to Thailand to celebrate with them. Godmother felt that she was not as active as before and rarely went out. When she had time she liked to watch television series. However she loved me very much, she even went out to eat with me. She was in great spirit! Unfortunately due to the pandemic I was unable to visit them again. Originally I planned to celebrate our birthdays together again in December in Thailand, I didn't expect for Godmother to pass fast. I am very heartbroken, God sister (elder daughter) also passed away last year."
Kwok Sau Wan and Ka Ling had quite a history, since childhood she was already her god daughter. Coincidentally her god mother was also her mother in law's god daughter. She recalled this elegant and graceful godmother Ka Ling in her eyes. "God mother was someone who didn't speak much, but she really spoiled me. She really liked to talk with me about life, how to take care of my husband, how to handle any difficulty. She was worked on the screen, had a lot of experience to share and from which I benefit a lot. When I got married she gave me an antique Thai bracelet with a snake shaped design diamond accessory. When Thai families' daughters wed they would have this tradition. When Godmother got married she also received Mother in law's present, which she wore on her arm. This time when I go to Thailand I would wear it."
Kwok Sau Wan lamented that due to the pandemic she lost family and friends. "It made me cherish the present even more, do what I want to do even more actively. Age is just a number. Everyone can live fulfillingly. If you miss someone, call and see them more. Don't think that you still have a lot of time, you have to properly cherish people and events around you."
Wu Fung was also a top star during the Cantonese film era and has worked with Ka Ling on a film. Brother Sau said that they did not have too many opportunities to work together, but when they did they were great friends. They would meet with Patrick Tse Yin and Wu Fung for dinner and dancing on their time off. However after Ka Ling married and emigrated to Thailand he rarely saw her. He was saddened by her passing and would miss her.
Lau Tan although has never worked with Ka Ling but he has met her. Over 20 years ago, he went with the star soccer team to visit Thailand. Ka Ling and her husband welcomed them. Lord Tan praised the couple as great and generous people. "Despite their wealth and status they were very humble with people. The rarest was that Ka Ling's husband didn't know us at all, but because we were Ka Ling's good friends he too welcomed us."