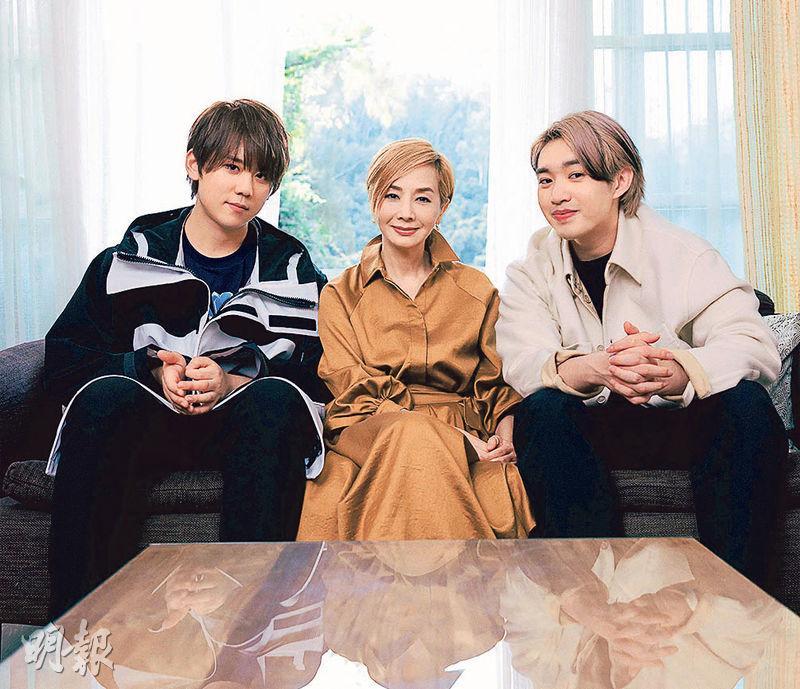 Keung To, Teresa Mo, Jer Lau would promote MAMA'S AFFAIR
courtesy of mingpao.com
MIRROR's Keung To, Jer Lau Ying Ting and Teresa Mo Shun Kwan starred in the film MAMA'S AFFAIR (AH MA YAU JOR DAI YI GOR), which already passed HK$ 40 million at the box office. Keung To and Jer earlier returned to the team to attend a charity screening and promotion event. The team secretly cooked up all new Easter Egg that was unveiled at all the cinemas as a gift to thank the audience. Keung To once snuck into a cinema, seeing himself on the big screen for the firs time was deeply memorable. He could not help but keep turning around to see the audience's response. Jer agreed and said that when they played the unhappy scene, he would hear crying sounds from the audience; when they got to a happy scene, the audience would laugh together. Jer has always longed to personally experience this time of shared experience, but when he watch the movies with friends the experience would be different. When the show began my heart beat faster, worrying about how friends would see me on the screen. Luckily everyone enjoyed it very much, saying that they never imagined that he aside from singing would be able to grasp the character's emotions so tightly in the movie. They said that that fight scene between him and Keung To was hard to forget. Keung To nodded and said that it was the most memorable scene for him.
Keung To hoped to continue to make movies. "Earlier at the concerts I could only see the reaction off stage. Acting this time has been a great experience. In a closed environment (cinema) I can focus on experiencing the audience's response to my performance. At the end of the show, I really wanted to ask everyone how they felt about the movie." Sister Mo and director Kearen Pang Sau Wai once privately discussed that Keung To and Jer were very suitable for comedy. Sister Mo said not to be fooled by Keung To looking like he did not really like to talk, actually he could get very crazy.