Keung To and Jer Lau attend their first promotion for the film and draw fans to overfill the shopping center
Albert Yeung and his wife also show up to support Keung To, director Kearen Pang and Jer Lau
Some fans wait overnight in order to get a good spot
The two leads' first appearance at the cinema helps the movie push for box office
courtesy of on.cc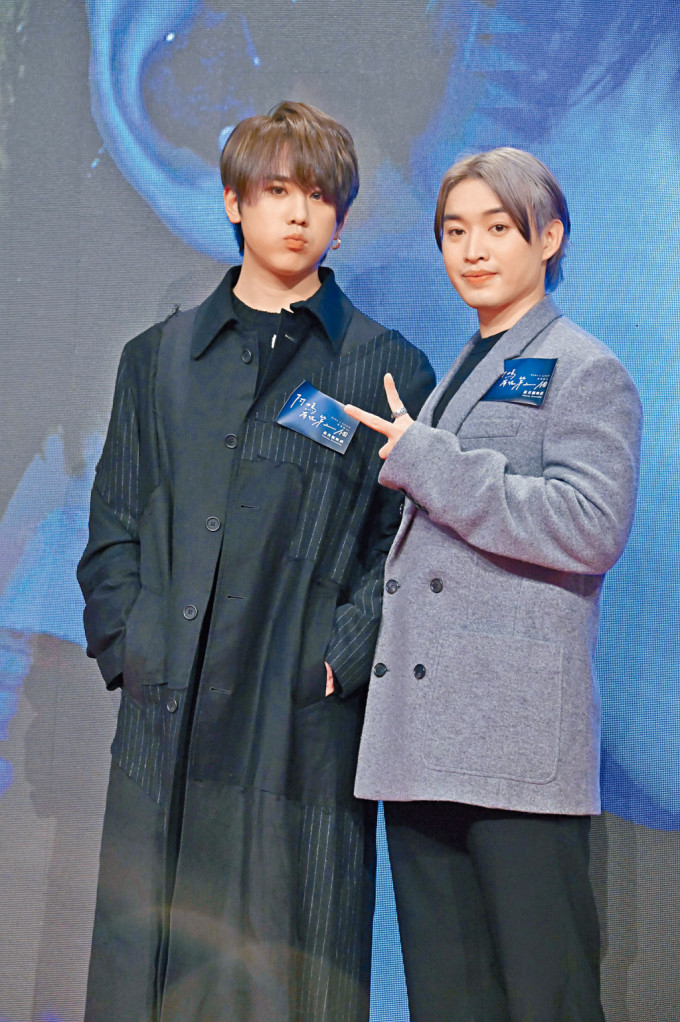 Keung To and Jer Lau are fully rested for the event
courtesy of singtao.com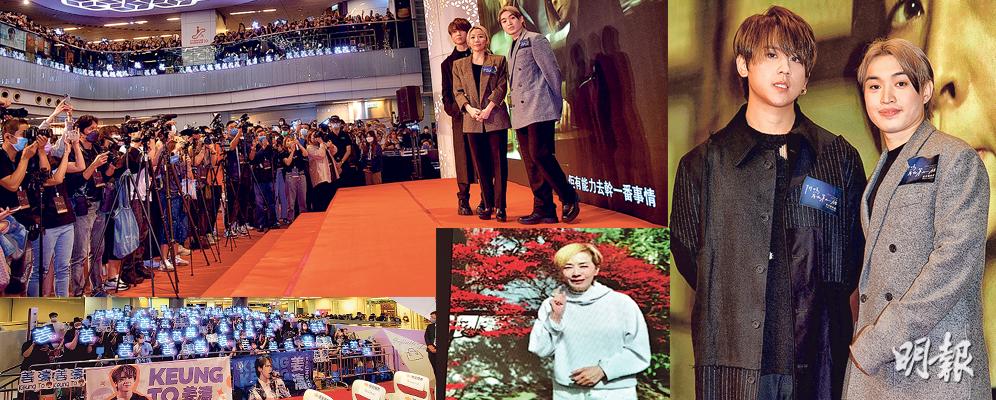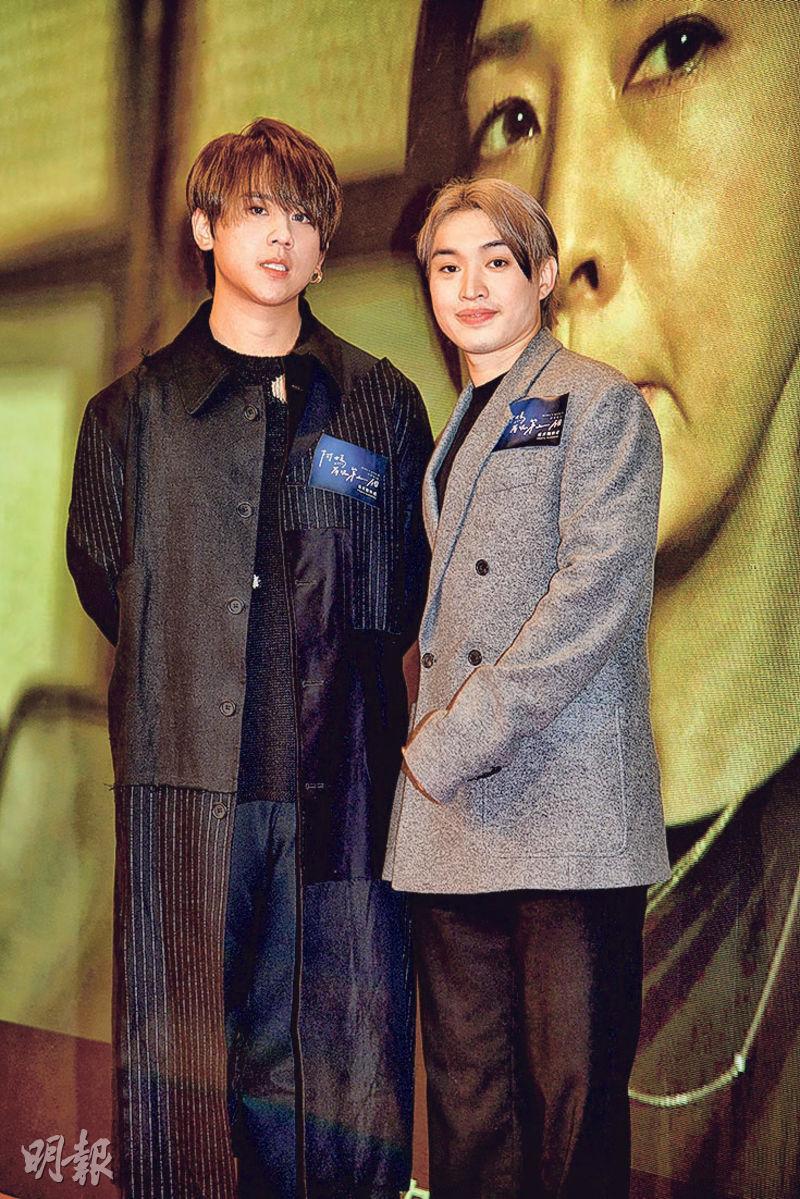 Keung To is not yet used to seeing so many fans. Jer Lau admits that he is nervous.
Over 1,000 fans have gathered at the venue. When Keung To, Kearen Pang and Jer Lau appear, everyone scream and yell out their idols' names
Currently on vacation in Japan, Teresa Mo sends a video to show her support and claims to hand over the audience appreciation task to her "two sons".
Many fans arrive early to grab a good spot, some even line up overnight.
courtesy of mingpao.com
Emperor Group chief Albert Yeung Sau Sing and his wife, vice chair Alex Yeung Ching Loong last night led the MAMA'S AFFAIR (AH MA YAU JOR DAI YI GOR)'s cast to appear at a film charity screening to raise fund for the Elsie Tu Education Fund. During the event, Yeung Ching Loong presented the check to the beneficiary organization. The event even announced that MAMA'S AFFAIR has already passed HK$ 40 million at the Hong Kong and Macau box office.
Yesterday was lead actress Mo Shun Kwan's 62nd birthday. Currently on a birthday vacation Sister Mo was unable to attend, but shot a video to participate over the air. Sister Mo in the video stood in front of the red leaves and said, "From the red leaves everyone can see behind me, you know that 'Ah Ma' isn't in Hong Kong. She has already gone to Japan; over these 3 months, I thank the audience for their support. The box office has already reached HK$ 4 million! 'Ah Ma' would continue to soak in hot springs and rest a little in Japan, upon returning she would see everyone again."
The Emperor Motion Picture MAMA'S AFFAIR due to Keung To and Jer's "break" has not have their appearance to promote their film debut. However they still drew a large group of fans to support them. After their "hiatus" ended, Keung To and Jer "paid the bill" in extremely rapid fashion. Yesterday they attended the charity screening in Tsim Sha Tsui. Also on hand were Emperor Group chief Albert Yeung Sau Sing, vice chair Alex Yeung Ching Loong, stars Tsang Lok Tung, CY Chan Chung Chak, Gigi Cheung Man Chi and director Kearen Pang Sau Wai. The only flaw was that "Ah Ma was missing" because Mo Shun Kwan was celebrating her birthday overseas. The "mother and sons" reunions were unable to take place, but her two sons have already sent their well wishes. She also shot a video to ask them, "Ah Ma is soaking in a hot spring in Japan, Sons would have to properly thank the audience." Pang Sau Wai said that they have waited for Keung To and Jer to return to the team for a very long time. Professionally and personally she really missed them, but she also missed Sister Mo. Because when they decided to come Sister Mo has already bought the flight to leave Hong Kong. She hoped to have a way for them to appear together again later.
Fans' passion for Keung To and Jer has not faded, over 1,000 MIRROR fans filled the 3 floors of the shopping center and needed 40 security guards to be at the ready. During the period Keung To's film theme song RAIN OR SHINE was played, all the fans sang along. When the 2 were interviewed they nicely "shut up". They were very cooperative.
MAMA's box office yesterday headed toward HK$ 50 million, both leads were rather pleased and apologized for making MIRROR fans wait for a long time. Keung To said, "Thank you everyone for being like this song's title RAIN OR SHINE, always supporting us." Jer said, "The more people watch this movie the better, because behind it it has meaning, inspiration, and each fan's support. To us they are very important." This time was the first time Jer faced a crowd after the concert accident, he admitted that he was a little nervous. "During the 3 month break I adjusted myself, now I am slowly step by step connecting back up again. I am following the company's strategy and planning." Keung To said that after the concert he has not seen over 1,000 people. He hoped that the outside would understand that his nervousness. He also said that he knew fans were sleeping on the streets overnight and urged everyone to be careful with their health.
As for Keung To's plan to switch to acting after age 30, Jer said that he would put music first but he would be interested in acting too. "I want to jump into other people's characters and have a little fun. (You have been seen as the favorite for the Best New Performer award, do you have any pressure?) No, as a new comer I have a lot of shortcomings. I would need to slowly adjust, the award to me would be secondary." Keung To stated that he has not heard the rumor of MIRROR disbanding. Jer stressed that absolutely not. "12 guys all for one!" As for the negative comments online about KING MAKER V, Keung To hoped that the outside would support it more. "Hong Kong needs more talented people, I hope to support local youth. Participating in a contest isn't easy, it requires a lot of courage."
Director Pang Sau Wai was asked whether the film would have a chance to head toward WARRIORS OF FUTURE (MING YUT JIN GEI) and TABLE FOR SIX (FAN HEI GUNG SUM)? She said that it would depend on word of mouth. "I only want more people to see it, everyone have different genres. Ours is more dramatic, with this box office we already are grateful. (Would you make a sequel with the original team?) I am very afraid of thinking about the future, each actor is very busy. Leave it up to fate!"
In addition, Keung To earlier spoke with Carol Cheng Yui Ling at an interview and talked about the happiest during his "break" was guest tour guiding as he took Mommy, Uncle, Auntie, cousin Angelina and others on an European tour. He even made Mommy and Auntie cry. "Before due to our poor family background, we never really went overseas. Even when on vacation we didn't dare to spend too much. This time they didn't feel they would need to trouble over that, maybe they felt I have grown up! I was able to take them outside and they felt very touched." He once promised Cheng Yui Ling that he would express his feelings to Mommy, which frightened his Ma. "At a hotel in Europe I told her I love you, she said, 'What happened? Do you have other stuff you want to tell me?'" He described this trip was a "deluxe tour", as he wanted to while he was able to let his family eat better and live better; he planned to release his "11th child" next year. "It would be a new beginning, a new series, maybe I would go overseas for it."