For the week ending Sunday November 6 2022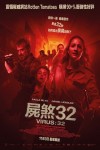 10 VIRUS 32
d. Gustavo Hernandez
Pilar Garcia Ayala, Daniel Hendler, Paula Silva, Franco Villa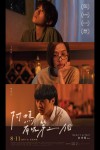 9 MAMA'S AFFAIR
AKA : K Fung Bo
Lit : K Storm
Can : Ah Ma Yau Jor Dai Yi Gor
Lit : Ma Has Someone Else
d. Kearen Pang Sau Wai
Teresa Mo Shun Kwan, Keung To, Jer Lau Ying Ting
Rating : I
Length : 127 mins.
Opening at the Osaka Asian Film Festival 2022
Opening July 26 2022 at the New York Asian Film Festival
Opening August 11 2022
Trailer :
https://youtu.be/bLNcvaR-pXw
[ THE FILM CATALOGUE ]
As MEI-FUNG, housewife and former top artiste manager, unearths a new star in CHING, she also draws jealousy from her teenage son HIN. Can a single mother find a balance between her family and her career? Is her dedication driven by love or responsibility?
[ SCREEN DAILY ]
A former talent manager, now a single mother, discovers a new star. She has to overcome her teenage son's jealousy and find the balance between career and family.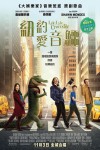 8 LYLE, LYLE, CROCODILE
d. Josh Gordon, Will Speck
Javier Bardem, Constance Wu, Scoot McNairy, Winslow Fegley
English Voice: Shawn Mendes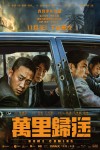 7 HOME COMING
Can : Man Lei Chin Toh
d. Rao Xiaozhi
Zhang Yi, Wang Junkai, Yin Tao, Wang Xun
Rating : IIB
Length : 137 mins.
Opening November 3 2022

[ BROADWAY CIRCUIT ]
War broke out in Numia. Dawei Zong, a Chinese diplomat previously stationed in Numia, and Lang Cheng, a new attaché in the Chinese Foreign Ministry, are sent to assist in the evacuation of Chinese nationals. Upon completion of the original task, they found out that a group of stranded Chinese led by Hua Bai, the General Manager of Huaxing Company Numia Branch, was heading towards a meeting point at the border for evacuation. Zong and Cheng decided to brave the war zone. The last 100 kilometers of distance saw how these two unarmed diplomats took 125 people through gunfires and desert back home.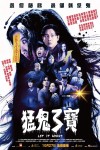 6 LET IT GHOST
AKA : SCA3RY
Can : Man Gwai 3 Bo
d. Bosscaiola Wong Hoi
Ling Man Lung, Chung Suet Ying, Kaki Sham, So Chi Ho, Hui Yin,
Angel Lam Chin Ting, Locker Lam Ka Hei, Ashina Kwok Yik Sum,
Master Seven, Chloe So Ho Yi, Aaron Chow Chi Kwan,
Eric Tsui Ho Cheong,
Candy Yu On On, Chu Pak Hong, Larine Tang Yueping,
Peter Chan Cham Man, Sunny Chan Wing Sun,
Terry Zou (Chow Man Ching),
Rating : IIB
Length : 99 MINS.
Opening October 27 2022
fb :
https://www.facebook.com/Sca3ry
ig :
https://www.instagram.com/Sca3ry
Trailer :
https://youtu.be/KkeFpX8OIx0
[ BROADWAY CIRCUIT ]
This anthology film features a triplet of horror stories starring up-and-coming actors and popular local Youtubers.
When a film crew is haunted by paranormal activities, the director decides to cast her to play a ghost; When a taxi driver takes his girlfriend to a party room to get it on, a horny ghost adds spice to the proceedings; When a wandering ghost refuses to leave a soon-to-be-gentrified mall, the tenants concoct a plan to send her off.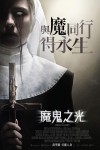 5 THE DEVIL'S LIGHT
AKA: PREY FOR THE DEVIL
d. Daniel Stamm
Jacqueline Byers, Virigina Madsen, Christian Navarro,
Colin Salmon, Ben Cross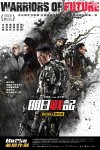 4 WARRIORS OF FUTURE
AKA : VIRTUS
Can : Ming Yut Jin Gei
Lit : Tomorrow War Journal
AKA : Mau Tung Jin Jung
Lit : Spear Shield War
d. Ng Yuen Fai
Louis Koo Tin Lok, Sean Lau Ching Wan, Philip Keung Ho Man,
Carina Lau Ka Ling, Nick Cheung Ka Fai, Tse Kwan Ho,
Tony Wu Tsz Tung, Ng Siu Hin, Wan Guopeng, Kevin Chu Kam Yin
Rating : IIB
Length : 112 MINS.
Opening June 27 2019 (POSTPONED)
Opening July 2021 (POSTPONED)
Opening August 15 2022 at the Hong Kong International Film Festival
Opening August 25 2022
Teaser :
https://youtu.be/WCW18rGjIvM
[ THE FILM CATALOGUE ]
In the not-too-distant future, pollution and global warming have left Earth barren, a giant meteorite crashed down and an odd looking vine started to grow from it. While this vine, people called it Pandora, sucked up the smog and began to purify Earth, it also grew at high speed destroying anything in sight. When the genetic map of Pandora was revealed, genetic modification became the last hope for mankind.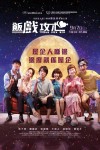 3 TABLE FOR SIX
Can : Fan Hei Gung Sum
Lit : Rice Drama Invades The Heart
d. Sunny Chan Wing Sun
Dayo Wong Tze Wa, Stephy Tang Lai Yun, Louis Cheung Kai Chung,
Ivana Wong Yuen Chi, Minchen Lin, Peter Chan Charm Man
Rating : IIA
Length : 119 mins.
Opening February 1 2022 (POSTPONED)
Opening April 24 2022 at the Udine Far East Film Festival
Opening July 23 2022 at the New York Asian Film Festival
Opening July 23 2022 (Preview)
Opening September 8 2022
Trailer :
https://youtu.be/k7BdhlOT0ME
Teaser :
https://youtu.be/TgfcHM8rHuM
Music Video :
https://youtu.be/B_RXfmvKYrE
[ BROADWAY CIRCUIT ]
It is often said that food and meals bring families together, but in TABLE FOR SIX it's clear that not all family gatherings are a cause for celebration. In this melodramatic comedy, three brothers reside in a home that they inherited from their late parents. The eldest brother Steve, theoretically is the man of the house, but he constantly is getting dissed by his two younger brothers Bernard and Lung for the decisions he makes, the inedible meals that he cooks, and his complicated romantic encounters. To prepare for a family reunion dinner, Steve seeks the help of Lung's girlfriend and foodie Josephine and in doing so, wins back their hearts for a while, until his old flame and Bernard's new girlfriend Monica shows up. That's a recipe for a disaster waiting to explode! The unexpected visit of Steve's part-time girlfriend Meow not only fails to turn down the heat and cool the awkward situation, but stirs up the sibling conflict even further.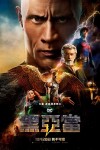 2 BLACK ADAM
d. Jaume Collet-Serra
Dwayne Johnson, Pierce Brosnan, Aldis Hodge,
Noah Centineo, Quintessa Swindell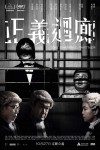 1 THE SPARRING PARTNER
Can : Jing Yi Wai Long
Lit : Justice Cloister
d. Ho Cheuk Tin
Yeung Wai Lun, Mak Pui Tung, Louisa So Yuk Wa, Michael Chow Man Kin,
Jan Lamb Hoi Fung, Gloria Yip Wan Yi,
Xenia Chong Wan Ching,
Rating : III
Length : 135 mins.
Opening August 30 2022 at the Hong Kong International Film Festival
Opening October 27 2022
Trailer :
https://youtu.be/YZ7g5Gp97B8
[ THE 46TH HONG KONG INTERNATIONAL FILM FESTIVAL ]
Adapted from a sensational real-life case in 2013, the intricate story begins when a young man partners with his friend to murder and dismember his parents. Pleading not guilty, the defense attorneys soon turn on each other, as the defendants play the devil and idiot game. Meanwhile, heated debates emerge inside the jury room, where nine jurors grapple with the truth. Crafting a complex, multi-layered narrative with surprising twists and turns, Ho Cheuk-tin sets himself a formidable challenge in this directorial debut.
[ BROADWAY CIRCUIT ]
Adapted from a sensational 2013 family murder, Henry Cheung partnered up with his friend Angus Tong to murder and dismember his parents. In the courtroom, two veteran lawyers Wilson Ng and Carrie Yau were defending the pair pleading not guilty. The prosecutor Allen Chu suggests the murder was a calculated move for money. But the plot thickened when Ng and Yau began to present their case, and when Tong rebutted all accusations on his own. The truth becomes all the more elusive as the defendants played the role of 'genius' and 'idiot' in court. In the breakroom, discussions between the nine jury members spiraled into debates of right and wrong.