A LIGHT NEVER GOES OUT's Sylvia Chang gets choked up as she wins Best Actress
Angela Yuen should be proud of her Best Actress nomination
One of the jury members Gwai Lun-Mei
Vivian Sung
courtesy of on.cc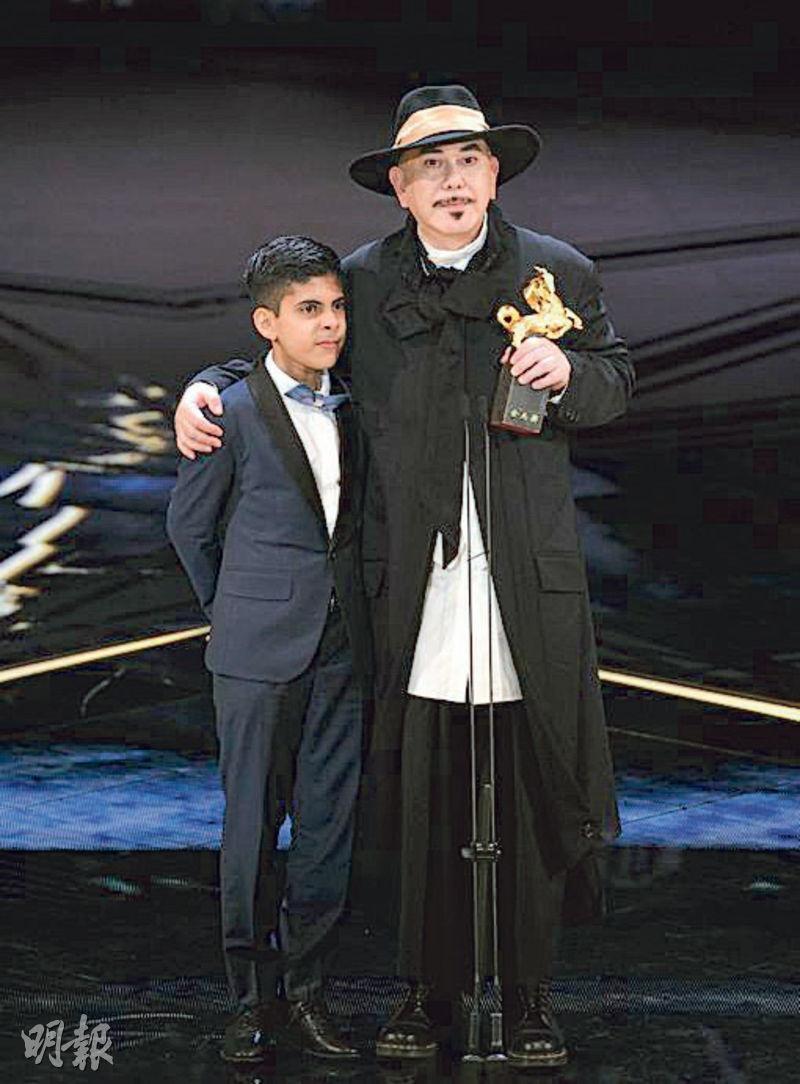 Anthony Wong accepts his Golden Horse Award Best Actor with child star Lam Lok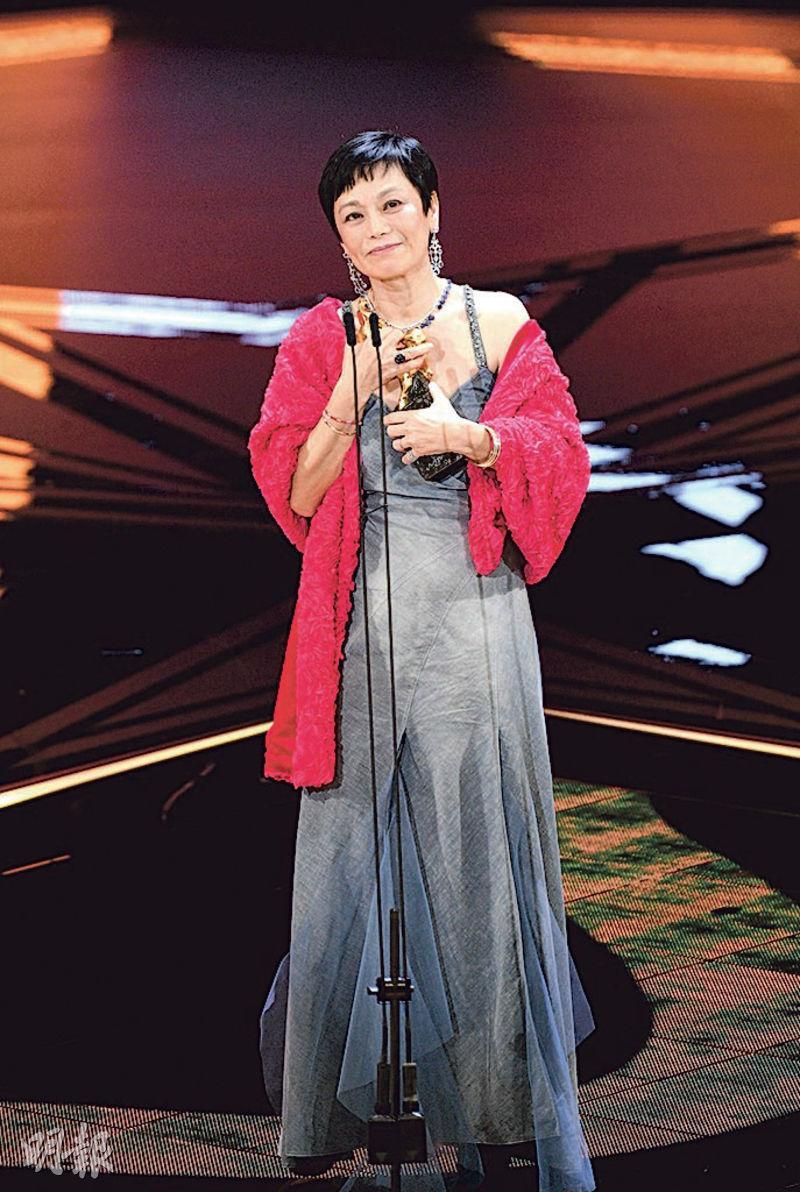 Sylvia Chang tearfully accepts her 3rd Golden Horse Best Actress Award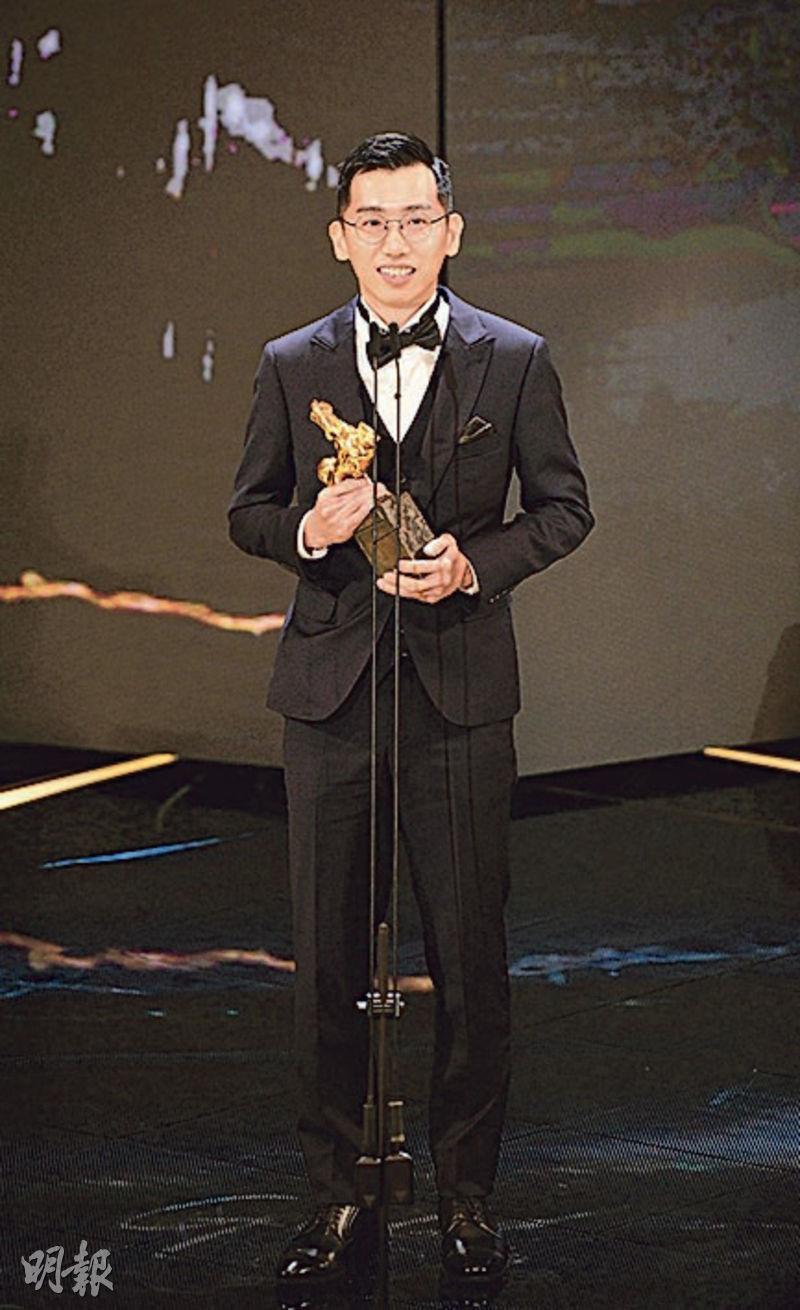 THE SUNNY SIDE OF THE STREET's Lau Kok-Rui wins Best New Director
BAD EDUCATION's 23 year old Berant Zhu wins Best Supporting Actor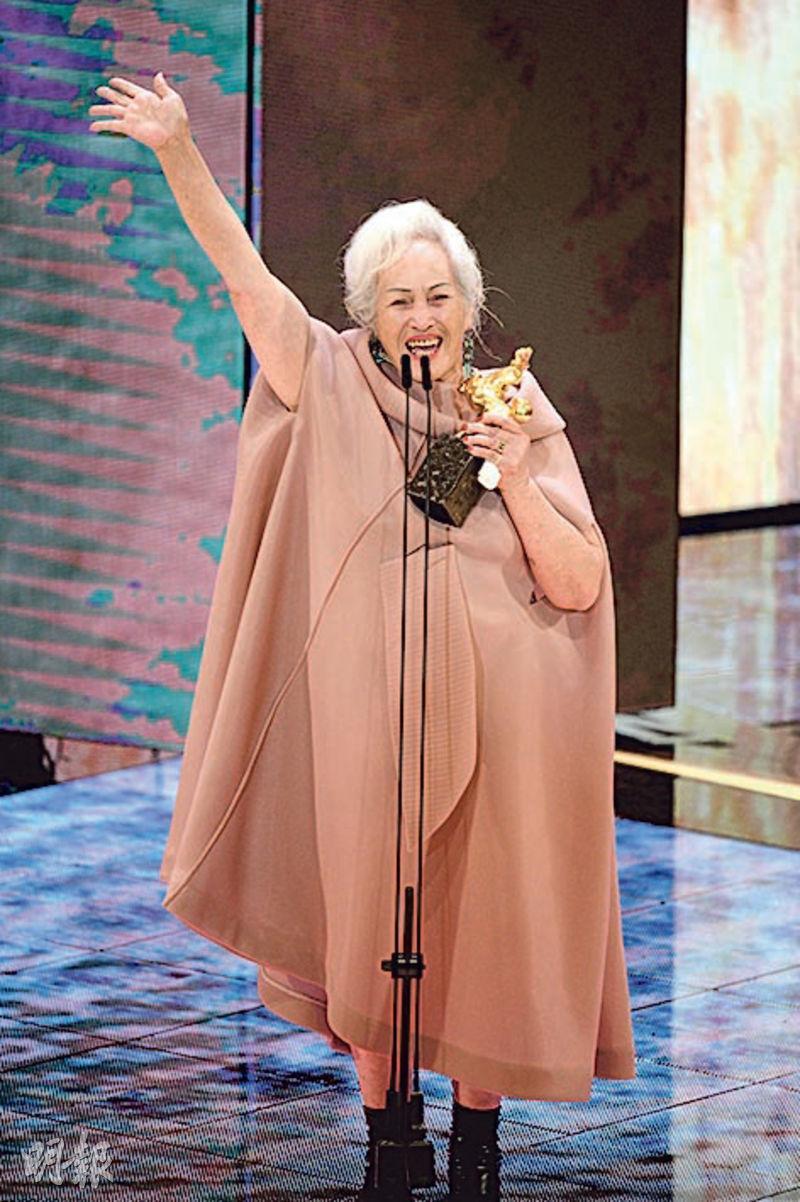 74 year old Kagaw Piling with GAGA happily accepts the Best Supporting Actress award and says, "It's very heavy!"
Chen Bo-lin and Ko Chen-Tung present an award together and invite each other to make a movie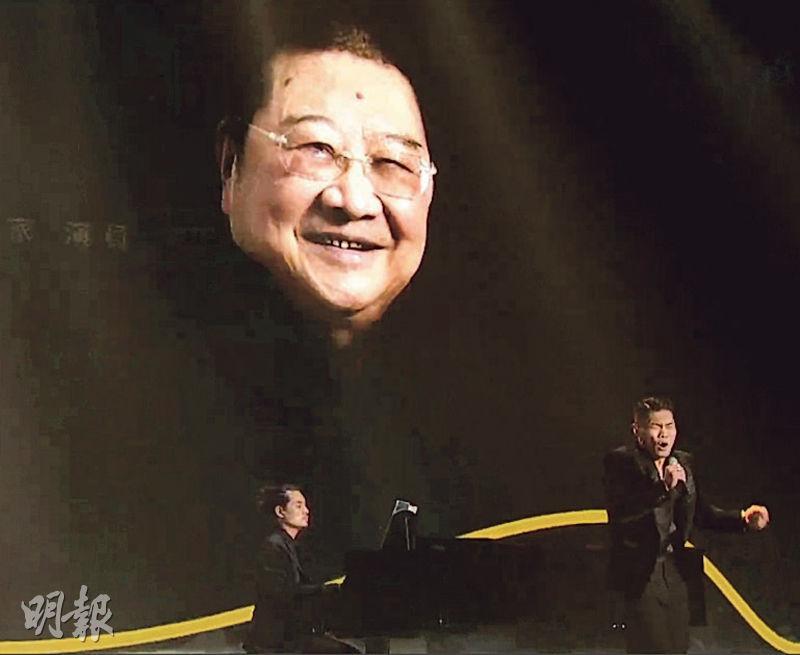 The Golden Horse Award's salute to filmmakers who passed away, including writer Ni Kuang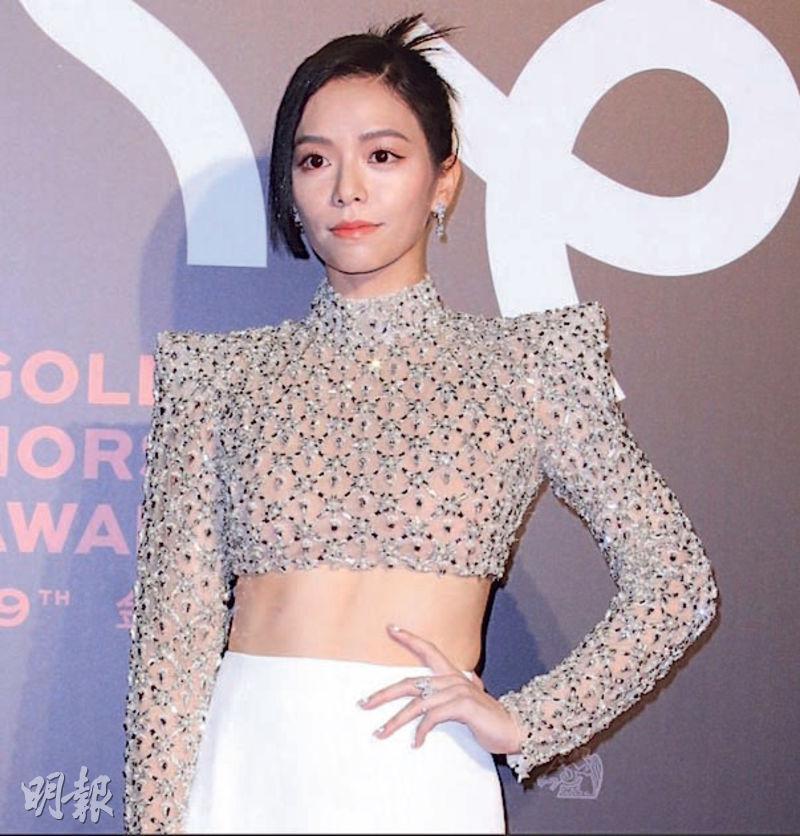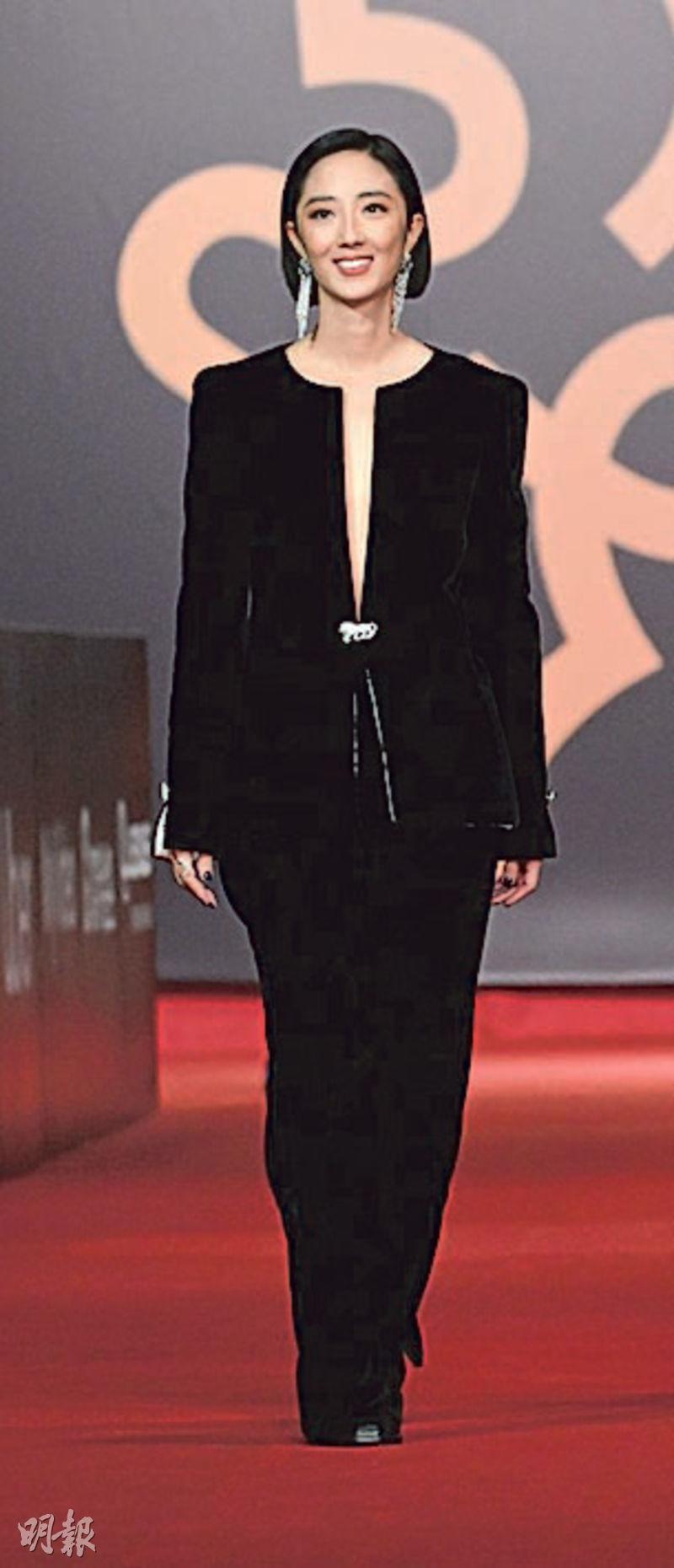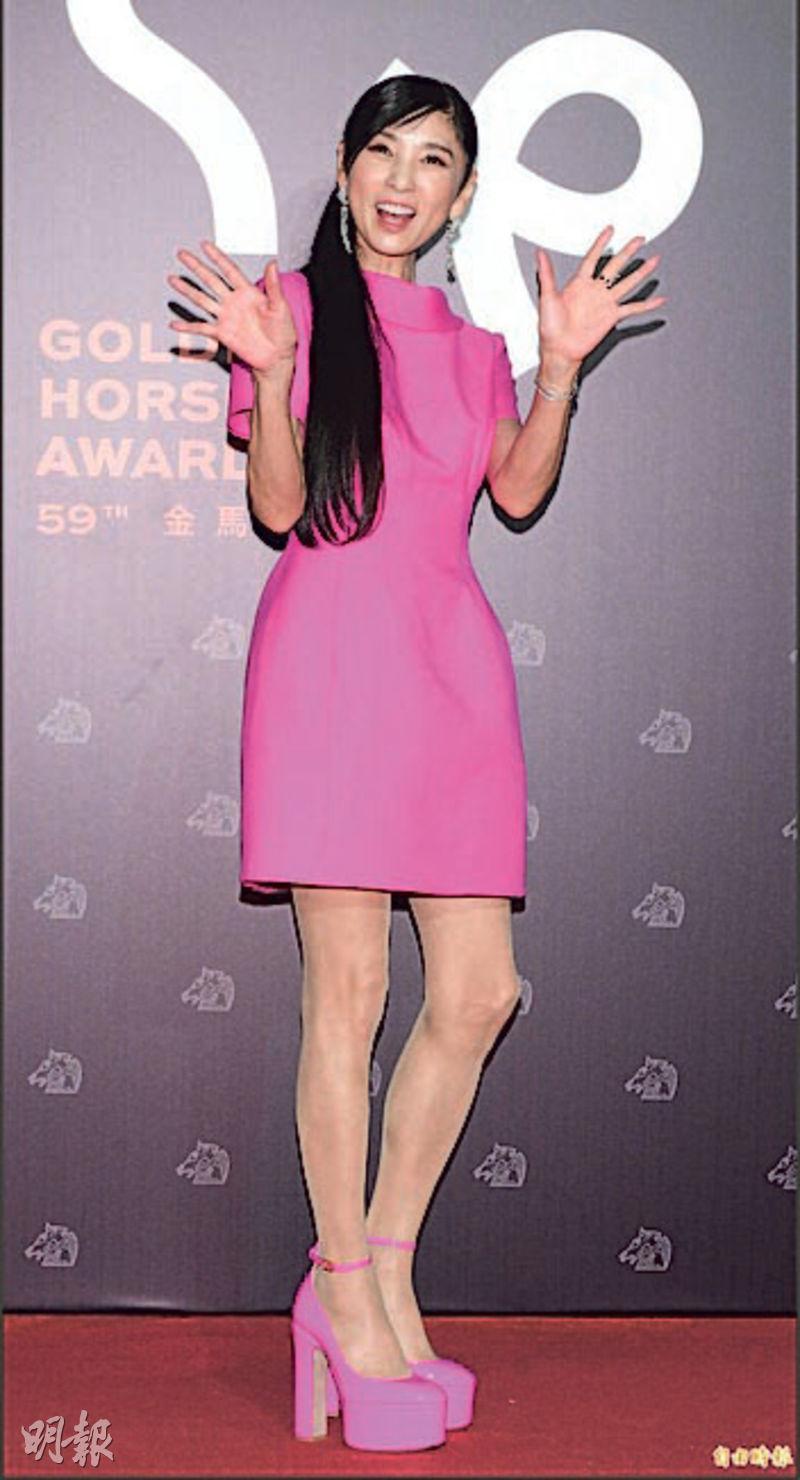 Hitomi Kuroki
courtesy of mingpao.com
The 59th Golden Horse Awards took place last night in Taipei. With her 10th Golden Horse Award Best Actress nomination, Sylvia Chang with the film A LIGHT NEVER GOES OUT (DUN FOR LAN SHAN)'s even tempered performance brought life to the role of the widow as she defeated Hong Kong Film Award Best Actress Cya Liu, Angela Yuen Lai Lam and others to win Best Actress as the favorite. In particular she took the role without any regard for the salary in the beginning, now after 36 years she again won the Golden Horse Award Best Actress. At the moment the result was announced, she received the applause of the entire venue. She said emotionally, "Actually these several years I already got used to sitting in the audience to watch everyone accept their awards. Right now I don't know what to say. This movie is a Hong Kong female director's first feature film, about vanishing and transitioning.....I am very afraid that film would be replaced by the small screen......I really want to dedicate this award to Mama. She is 95, once had an actor dream. Only at the time the environment didn't permit it." She got choked and said that she would keep working hard.
Best Actor Anthony Wong Chau Sun with THE SUNNY SIDE OF THE STREET (BAK YUT CHING CHUN) defeated Gordon Lam Ka Tung, Joseph Chang, Louis Cheung Kai Chung and others. The film also won Best New Director and Best Original Screenplay; with 14 nominations before the race, LIMBO (JI CHI) in the end won 4 awards that included Best Cinematography, Best Visual Effects.
THE 59TH GOLDEN HORSE AWARDS
https://www.goldenhorse.org.tw/awards/nw/?serach_type=award&sc=8&search_regist_year=2022&ins=51
BEST NARRATIVE FEATURE
COO-COO 043
BEST DOCUMENTARY FEATURE
AND MILES TO GO BEFORE I SLEEP
BEST LIVE ACTION SHORT FILM
CAN YOU HEAR ME?
BEST DOCUMENTARY SHORT FILM
WILL YOU LOOK AT ME
BEST ANIMATED SHORT FILM
COMPOUND EYES OF TROPICAL
BEST DIRECTOR
Laha Mebow (GAGA)
BEST LEADING ACTOR
Anthony WONG (THE SUNNY SIDE OF THE STREET)
BEST LEADING ACTRESS
Sylvia CHANG (A LIGHT NEVER GOES OUT)
BEST SUPPORTING ACTOR
Berant ZHU (BAD EDUCATION)
BEST SUPPORTING ACTRESS
Kagaw Piling (GAGA)
BEST NEW DIRECTOR
LAU Kok-rui (THE SUNNY SIDE OF THE STREET)
BEST NEW PERFORMER
HU Jhih-ciang (COO-COO 043)
BEST ORIGINAL SCREENPLAY
LAU Kok-rui (THE SUNNY SIDE OF THE STREET)
BEST ADAPTED SCREENPLAY
AU Kin-yee, SHUM Kwan-sin (LIMBO)
BEST CINEMATOGRAPHY
CHENG Siu-keung (LIMBO)
BEST VISUAL EFFECTS
Garrett LAM, HO Man-lok, DIU King-wai (LIMBO)
BEST ART DIRECTION
MAK Kwok-keung, Renee WONG (LIMBO)
BEST MAKEUP AND COSTUME DESIGN
Ken FAN, CHEN You-feng (DEMIGOD: THE LEGEND BEGINS)
BEST ACTION CHOREOGRAPHY
SHEU Fang-yi (SALUTE)
BEST ORIGINAL FILM SCORE
WONG Hin-yan (THE NARROW ROAD)
BEST ORIGINAL FILM SONG
WHAT'S ON YOUR MIND (MY BEST FRIEND'S BREAKFAST)
Lyricist : Eric CHOU, WU I-wei
Composer : Eric CHOU
Performer : Eric CHOU

BEST FILM EDITING
Kevin KO (INCANTATION)
BEST SOUND EFFECTS
R.T KAO, Rockid LEE, Richard HOCKS (INCANTATION)
OUTSTANDING TAIWANESE FILMMAKER OF THE YEAR
CHEN Ming-ze
LIFETIME ACHIEVEMENT AWARDS
LAI Cheng-ying
CHANG Chao-tang