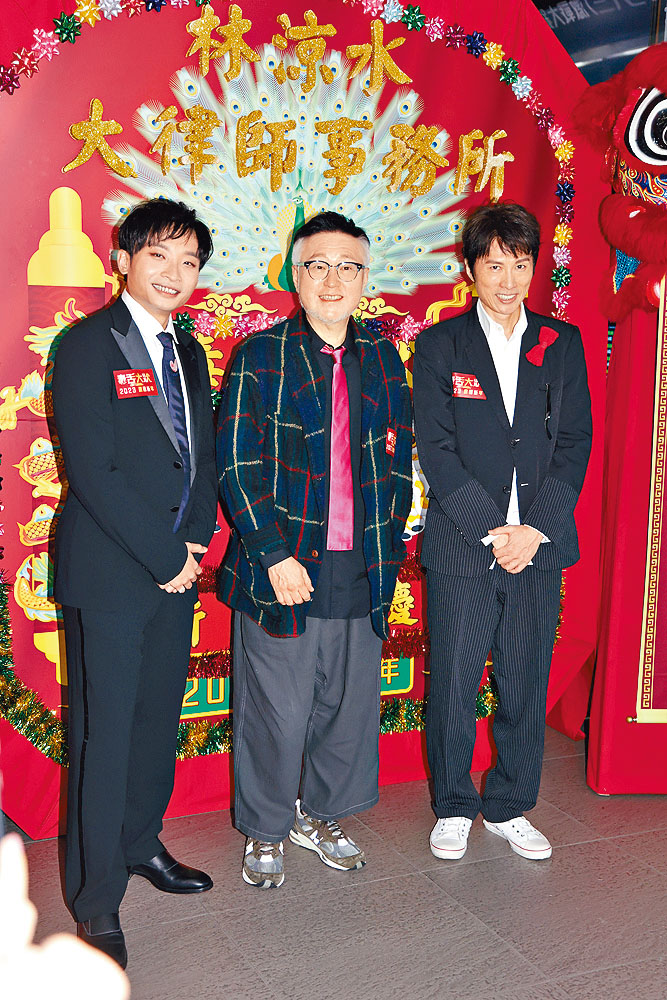 Dee Ho, Vincent Kok and Dayo Wong
courtesy of singtao.com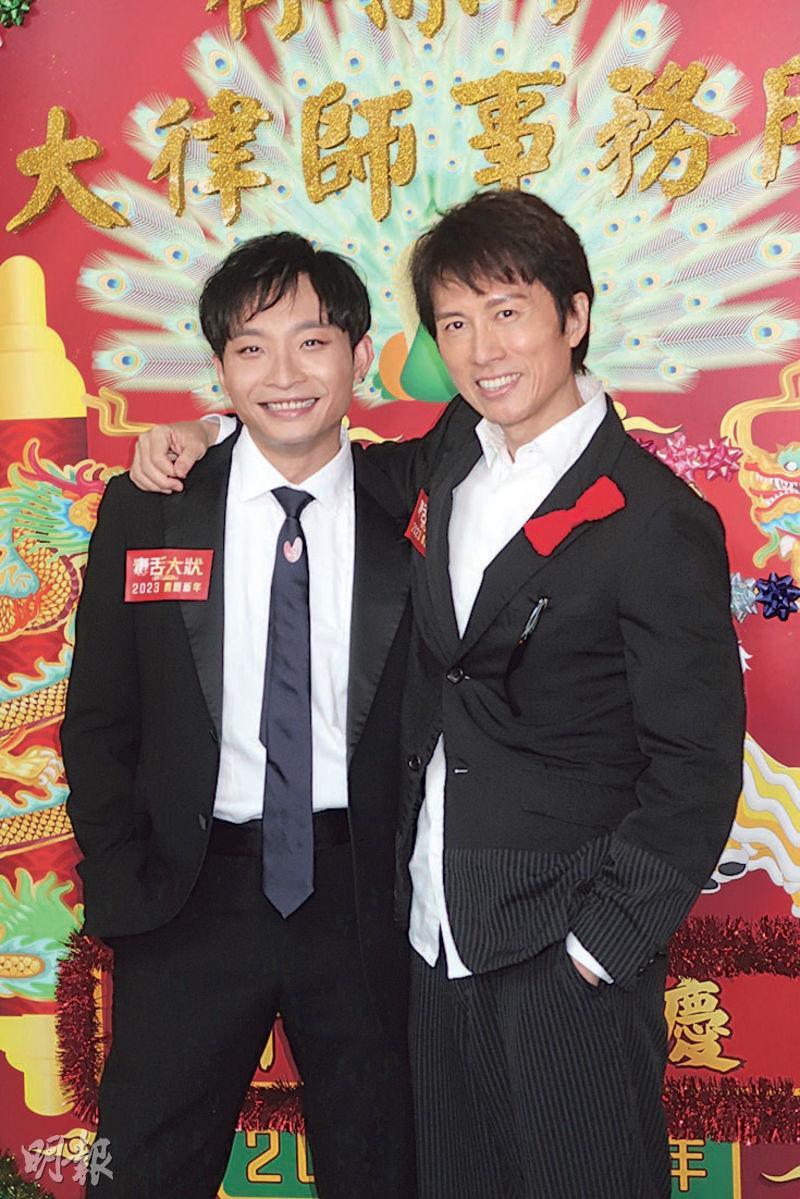 The event is delayed because Dee Ho was 20 minutes late. Dee Ho apologized to Dayo Wong as soon as he arrived.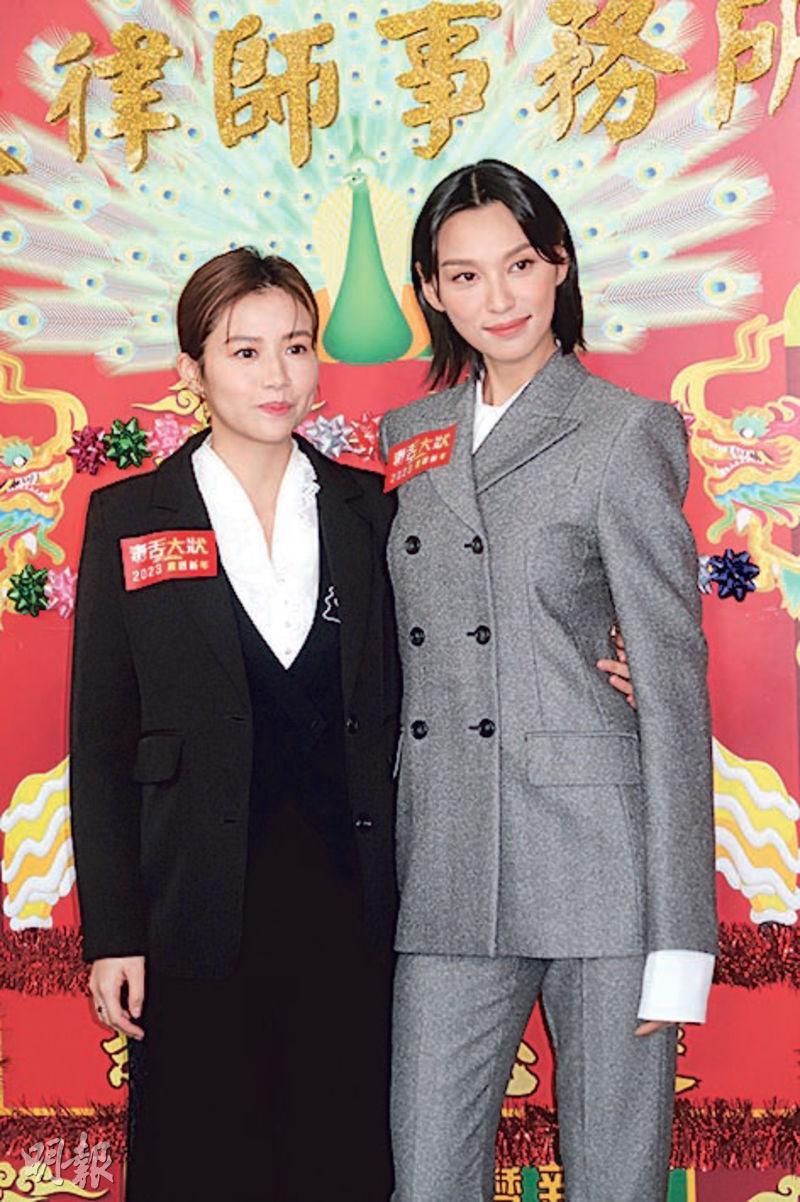 Renci Yeung and Louise Wong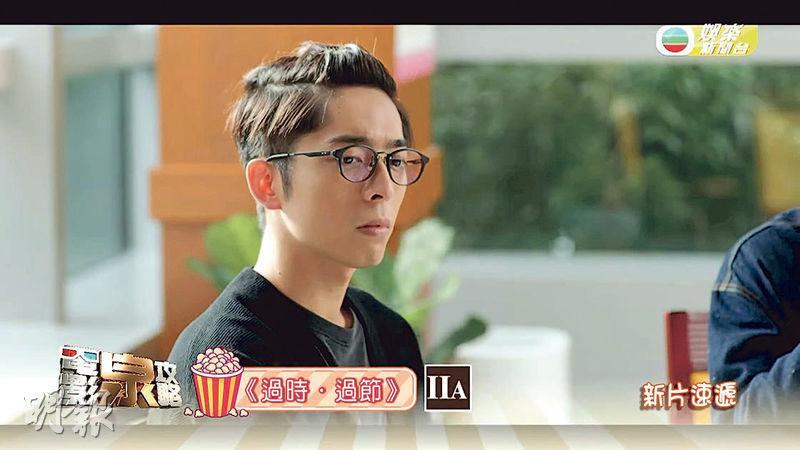 The trailer for Edan Lui's film HONG KONG FAMILY appeared on TVB Entertainment News channel
courtesy of mingpao.com
Dayo Wong Tze Wah, Louise Wong Dan Nei, Dee Ho Kai Wa and others yesterday attended the Lunar New Year film A GUILTY CONSCIENCE (DUK SIN DAI JONG) promotion. Dee was late, which delayed the beginning of the event for 20 minutes. As soon as he appeared Tze Wa joked, "Indeed people who cost more are different!" Dee said out of fright, "Don't say that." The new film would open on Lunar New Year's Eve. Tze Wa was excited, but dared not to think its box office would be able to surpassed TABLE FOR SIX (FAN HEI GUNG SUM). He only hoped that the closer the better. He also said that he really admired his first time co-star Wong Dan Nei. Wong Dan Nei revealed that before hand she watched prison movies for research. She also learned sign language to communicate because her on screen daughter was hearing and speech impaired.
Dee explained that he was late because nothing went his way. He stressed that he has always been on time when making a movie. Speaking of Anson Lo and Edan Lui Cheuk On's new film HONG KONG FAMILY (GOR SI GOR JIK)'s trailer happened on TVB Entertainment News station, Dee also hoped that GUILTY would be able to promote on TVB. He said that currently media are numerous, everyone would mix together for fun and for the good of the market.