Roxanne Tong is in great spirits after her vacation and has nothing but praise for her boyfriend
courtesy of singtao.com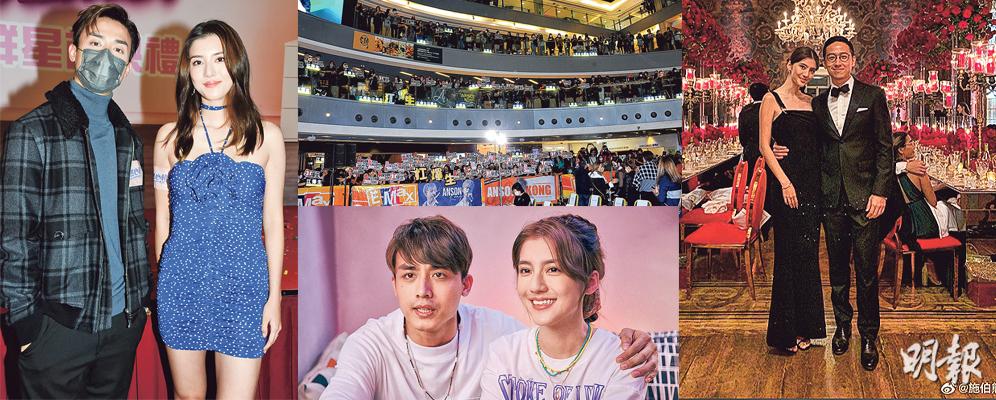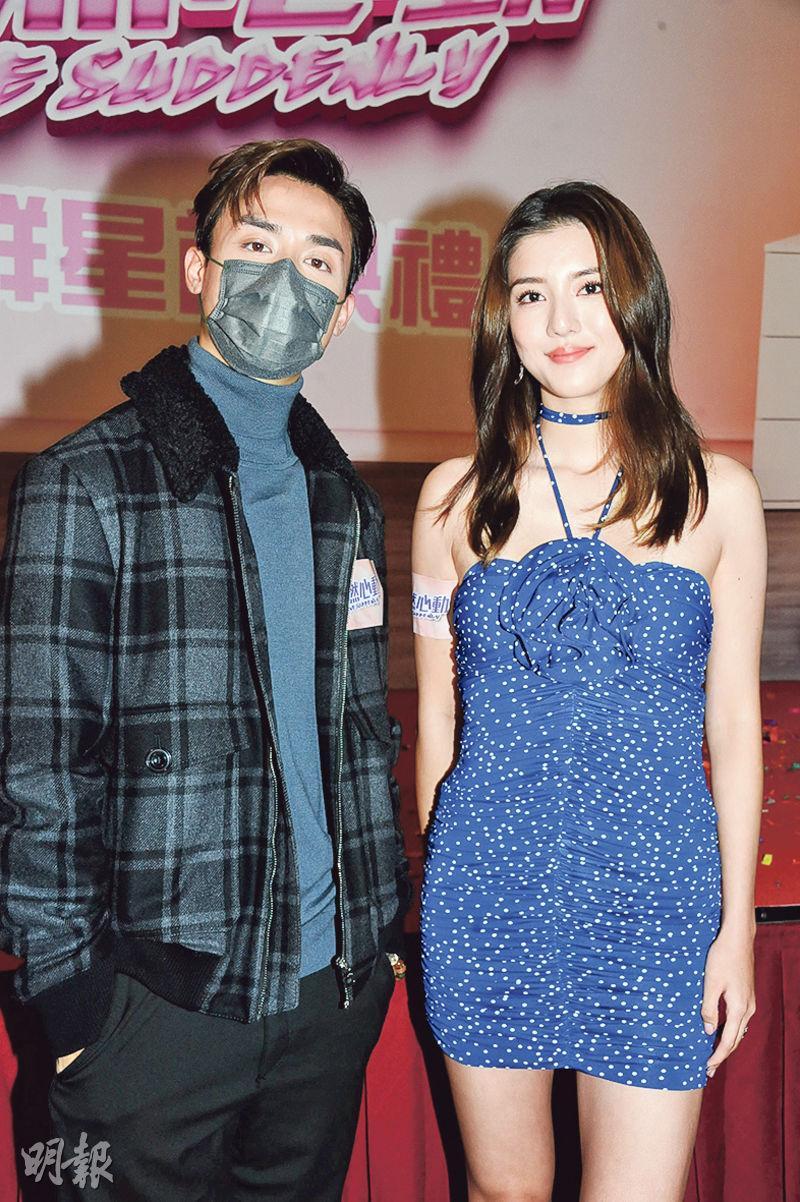 Anson Kong keeps his mask on due to tonsillitis as he attends the LOVE SUDDENLY premiere with Karena Ng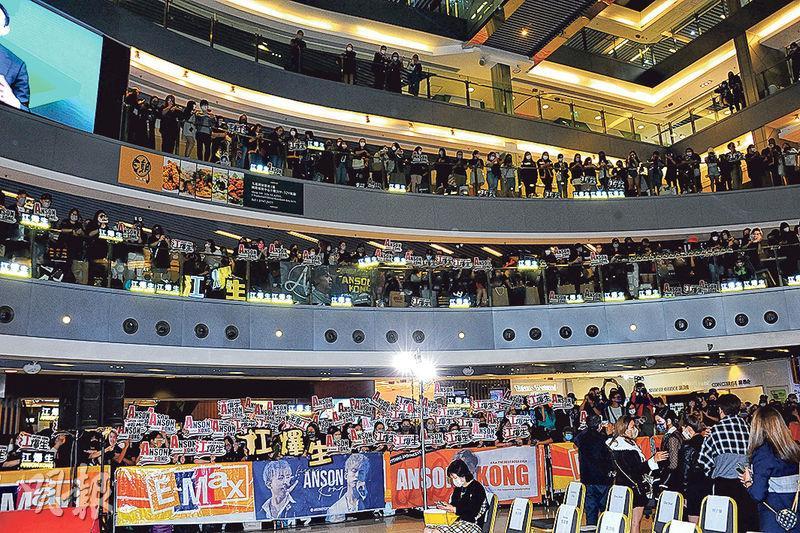 Several hundred AK fans fill the shopping center and cheer when their idol appears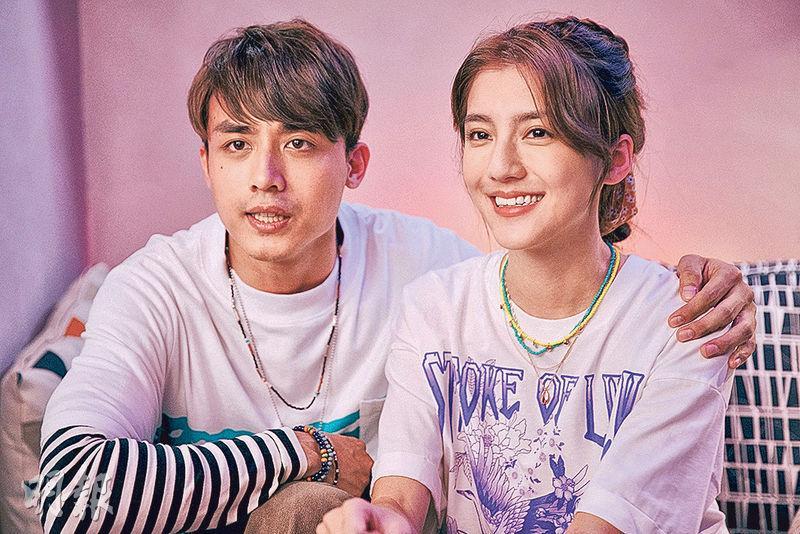 AK and Karena Ng play a couple in the film, at first he does not dare to put his hand on her shoulder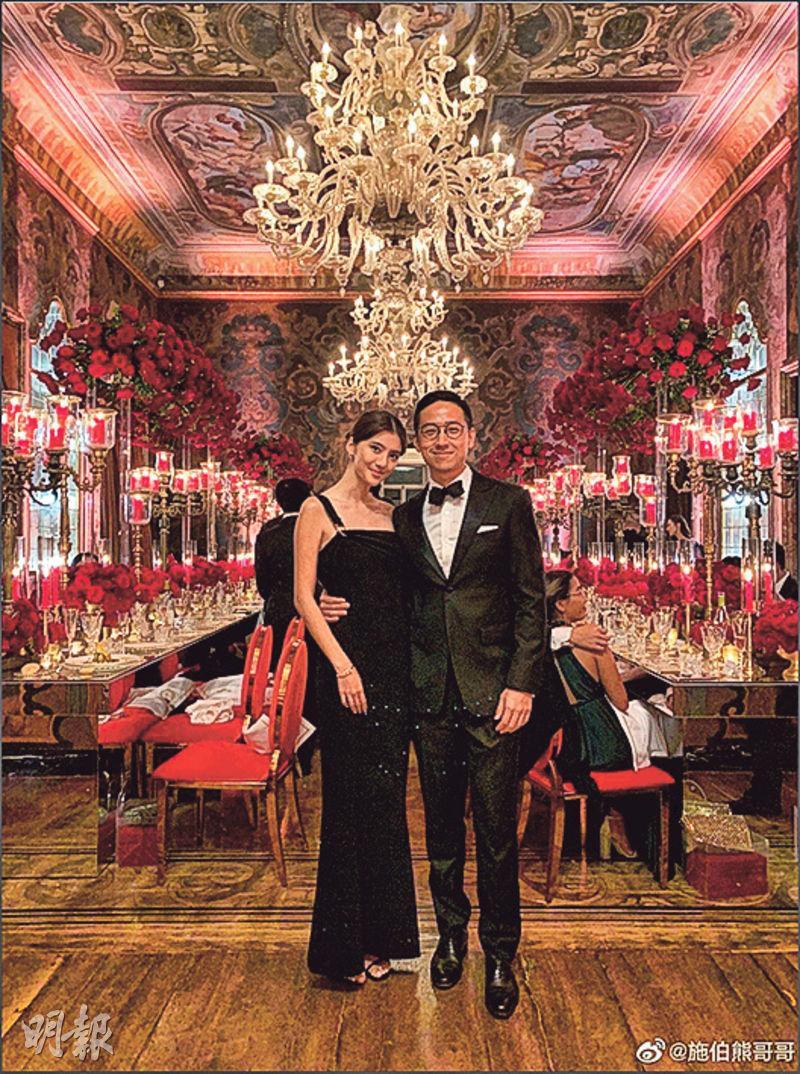 Karena Ng's boyfriend held a luxurious birthday party for her last month, but some online accused them of flaunting their wealth
courtesy of mingpao.com
Roxanne Tong Lok Man and her boyfriend Kenneth Ma Kwok Ming went on vacation together for the first time. Although she denied that they had a honeymoon in advance, she sweetly admitted that they could wed at anytime. Next time she would have a great chance to take her husband's last name and become Mrs. Ma! Karena Ng Chin Yu spoke up for herself and clarified that her birthday party earlier was not flaunting her wealth.
Yeung Lok Man (Pretty Tong), Ng Chin Yu, Adam Pak Tin Nam, Chloe So Ho Yi, Edward Ma Chi Wai, Shirley Chan Yan Yin and others attended their film LOVE SUDDENLY (FUT YIN SUM DONG)'s film premiere two nights ago. Just spent 11 days in Japan with boyfriend Ma Kwok Ming, Pretty Tong was asked whether they successfully made a baby? She praised her boyfriend and said, "This trip was very successful, we had a lot of fun and were very touched because it was our first vacation after dating for over two years. Some said that a vacation would be the best able to see the other half's real side, this time I saw his even better real side because I like to plan the itinerary and he did not mind at all. He even very nicely did all I asked, not only carrying my war loots, his photography improved and he even drove the entire trip. We have already to plan our second trip, hoping to go to a sunny beach or where we went to school. However he was too busy so scheduling would be rather hard. Being busy is a good thing, so I wouldn't complain."
Did their relationship heat up? She even sweetly revealed that it has never cooled down and pointed out that this time they did not take the opportunity to have their honeymoon in advance. However she admitted that they already had a mutual understanding in regards to marriage, after the pandemic would fade it could happen at any time. She did not eliminate the possibility that it would happen next year and revealed that they would likely have a vacation wedding. They would also definitely announce it. She also pointed out that that night Ma Ming was also present, but she was not afraid that her boyfriend would be jealous from seeing her intimate scenes.
Also bathing in love, did Chin Yu inform her boyfriend before making her intimate scene? Chin Yu joked, "The degree in the film was only child's play, my boyfriend did not supervise the shoot either. Actually I have never shot any passionate scene. (Would you like to try?) I could keep an open mind for any character." Speaking of her 29th birthday party earlier she was accused of flaunting her wealth with luxurious cars and yacht, she denied that. "It didn't have that element, actually some said that the 30th birthday couldn't be made a big deal, so I celebrated a year earlier. A lot were sponsored, and friends took care of the venue for me at cost."
Chin Yu this time had intimate scenes with AK. She joked that even MIRROR fans were very concerned. She said that most of the scenes were more reserved, and even revealed that AK was all stiff for the scene in which he had to put his arm around her shoulder. Ng Chin Yu suggested that if the film would reach HK$ 30 million at the box office, AK would pose a photo in swimming trunks. He joked that he almost fell into a trap and said that he would negotiation that later.
LOVE was Anson Kong's first movie. Yesterday several hundred fans filled the three floors of the shopping center. AK said that he worked three over night shoots for his new series and had to take off his shirt for the fight scenes, which led to illness. He already got tested and saw a doctor, and was confirmed to have tonsillitis and the flu. He mentioned that he was very shy during the shoot, because usually at work he was with members of MIRROR. Speaking of Stephen Au Kam Tong witnessing AK fans' support catering and praised them as sharp, AK pointed out that because they did not try it for the first series, they deliberately found a scene where everyone was present and sent catering to support the cast and the crew. "In the series my and Tiger's fans played the live audience, I thank them for helping over these 3 overnight shoots." He revealed that at first when he rehearsed with Hedwig Tam for the first series he too was very bashful. He even praised his co-star Ng Chin Yu, on the first day at meal time he did not dare to get close and went to the other side. Chin Yu took the initiative and asked him to dine together and chat. After that they were much more relaxed. He praised her for always had the light of a goddess.
Speaking of film subjects that he would like to make from now on, AK stated that he would like to make gun fight films like THE MISSION (CHEUNG FOR) and did not mind making "he he" scenes. His group mates' movies performed well. AK said that he has not deliberately thought about the box office, the only thing that he was able to control was trying to do his best during the shoot; lately he had to take off his shirt for every project. He pointed out that he has been thinner and in different shape from before. However he joked that he probably would fight better than his other MIRROR brothers.