Shirley Chan takes the initiative and takes off AK's clothes
courtesy of on.cc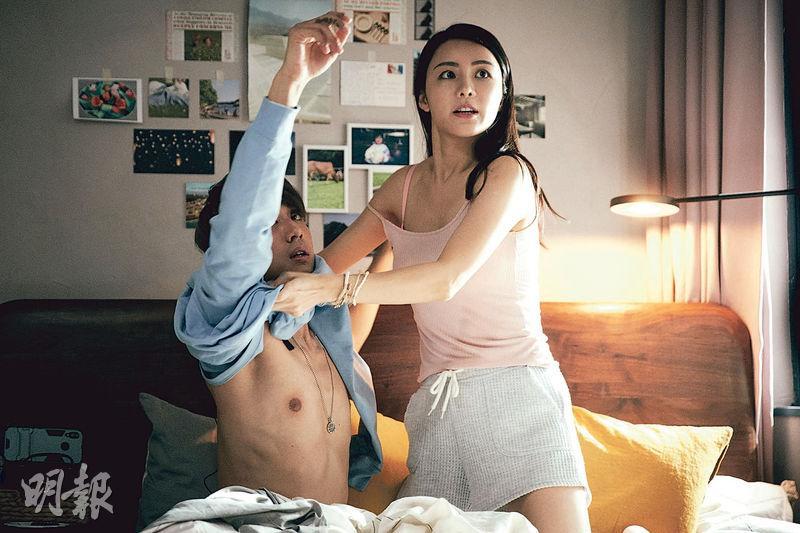 AK moves stiffly like a robot when Shirley Chan takes off his shirt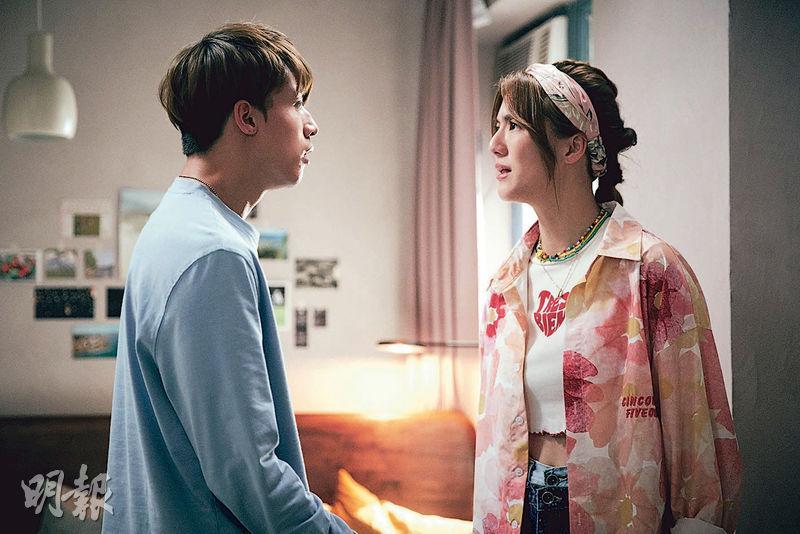 AK is just as shy with Karena Ng
courtesy of mingpao.com
Anson Kong in the Mak Ho Bong directed new film LOVE SUDDENLY (FUT YIN SUM DONG) had a bed scene with Shirley Chan Yan Yin. After Shirley pulled up AK's top he instantly became shy and moved as stiff as a robot. He stated, "I have never been so close with a female in a shoot, but this condition for me would probably be pretty fresh for everyone because they have never seen such a shy AK!"
Because AK was unusually shy, as soon as the cameras stopped the director and the crew broke into laughter and again reminded him to relax a little. AK pointed out that it was the first time he and Shirley met. "She really is very pretty, like a goddess who appears in front of me. She is great, because she knew I was nervous and saw how awkward I was, she gave me a lot of confidence later and even said, 'It's no big deal, this scene would be done very soon.' When we got too close, my eyes didn't know where to look so I looked very low."
AK was just as shy with Karena Ng Chin Yu. While they shot their promotional photos they lacked any sweet expression. Chin Yu joked, "AK may be afraid of touching me or make me feel any discomfort. He is very gentle. I know he is a little nervous so I take a little more initiative. Ultimately we have to have the sweet feeling of a couple. After chatting with him, he then relaxed."