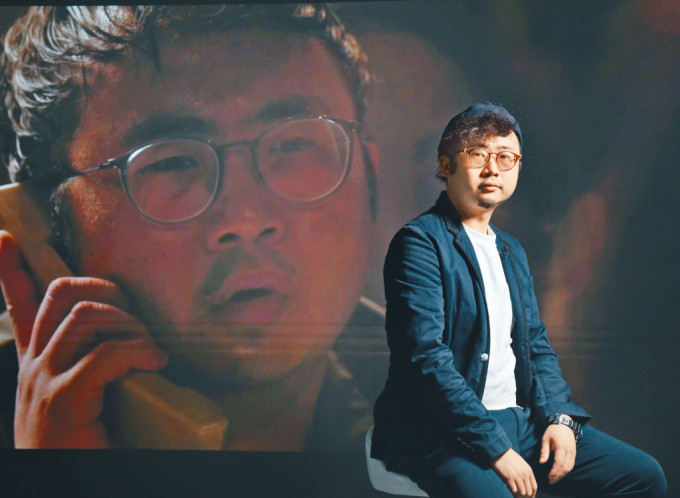 Mak Pui Tung says that the triple suicide scene was the most difficult, but in the end it was cut from the film
courtesy of singtao.com
The Philip Yung Tsz Kwong produced, new director Ho Cheuk Tin directed, Yeung Wai Lun, Mak Pui Tung starred film THE SPARRING PARTNER (JING YI WUI LONG) has been a critical and commercial hit. Its box office has already exceeded HK$ 25 million. Recently some online even called it a "Can't Miss Hong Kong Film". Playing Tse Hin Chung (Yeung Wai Lun)'s friend Tong Man Kei, Mak Pui Tung's line from the film "Frame me! Frame me! I have no problem!" even became viral online as many memes flooded social media platforms.
Mak Pui Tung said that in real life when people saw him they would say the line, but more than one scene was memorable. Scenes in which he wolfed down "coffee rice" and the triple suicide were just as unforgettable. Pui Tung admitted that these two scenes were indeed very tough. "The triple suicide scene originally had a line, but now the film removed it. For me that scene was more complicated, with only four lines to explain it. I spent some time to shoot that." As for the "coffee rice" scene, Mak Pui Tung admitted that he really ate it. "It was all you can eat, I did three or four takes, each time as soon as I got my hands on it I ate. Finally even the director told me, you really don't have to eat for real!" Pui Tung gave his all in this movie, but not for an award. Instead he hoped that movie would be able to be recognized by even more people. With a good box office performance, naturally hope would spring for another film. "They have never seen my performance, but they trusted me. So I took the role without even looking at the offer, it's not about the money!"
Struggling for a dream of course is something that cannot be more fortunate, but reality is reality. Life still requires money. Making money is hard for an actor, even harder for a stage actor! Getting married next month, Pui Tung also admitted that because of his financial issues he did not dare to wed. "I want to be able to take care of the other half. It isn't just psychological, but for her not to have to worry financially and in life. Theater is more alternative, a performance doesn't make me a lot. Maybe I can only make a month's worth of salary, which definitely isn't enough for two." At his worst financially, Mak Tung only made HK$ 2 to 3,000 a month. He even went a month without working. Luckily Mak Tung's girlfriend was not afraid of hardship and willing to fully support her boyfriend's pursuit of his dream. "My girlfriend works at an university, at the time her income was more sizable and stable than mine. She told me it's not important, told me that if I couldn't she would be able to support us first."