For the week ending Sunday November 27 2022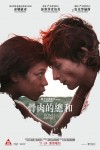 10 BONES AND ALL
d. Luca Guadagnino
Timonthee Chalamet, Taylor Russell, Mark Rylance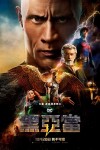 9 BLACK ADAM
d. Jaume Collet-Serra
Dwayne Johnson, Pierce Brosnan, Aldis Hodge,
Noah Centineo, Quintessa Swindell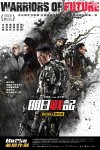 8 WARRIORS OF FUTURE
AKA : VIRTUS
Can : Ming Yut Jin Gei
Lit : Tomorrow War Journal
AKA : Mau Tung Jin Jung
Lit : Spear Shield War
d. Ng Yuen Fai
Louis Koo Tin Lok, Sean Lau Ching Wan, Philip Keung Ho Man,
Carina Lau Ka Ling, Nick Cheung Ka Fai, Tse Kwan Ho,
Tony Wu Tsz Tung, Ng Siu Hin, Wan Guopeng, Kevin Chu Kam Yin
Rating : IIB
Length : 112 MINS.
Opening June 27 2019 (POSTPONED)
Opening July 2021 (POSTPONED)
Opening August 15 2022 at the Hong Kong International Film Festival
Opening August 25 2022
Teaser :
https://youtu.be/WCW18rGjIvM
[ THE FILM CATALOGUE ]
In the not-too-distant future, pollution and global warming have left Earth barren, a giant meteorite crashed down and an odd looking vine started to grow from it. While this vine, people called it Pandora, sucked up the smog and began to purify Earth, it also grew at high speed destroying anything in sight. When the genetic map of Pandora was revealed, genetic modification became the last hope for mankind.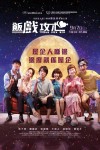 7 TABLE FOR SIX
Can : Fan Hei Gung Sum
Lit : Rice Drama Invades The Heart
d. Sunny Chan Wing Sun
Dayo Wong Tze Wa, Stephy Tang Lai Yun, Louis Cheung Kai Chung,
Ivana Wong Yuen Chi, Minchen Lin, Peter Chan Charm Man
Rating : IIA
Length : 119 mins.
Opening February 1 2022 (POSTPONED)
Opening April 24 2022 at the Udine Far East Film Festival
Opening July 23 2022 at the New York Asian Film Festival
Opening July 23 2022 (Preview)
Opening September 8 2022
Trailer :
https://youtu.be/k7BdhlOT0ME
Teaser :
https://youtu.be/TgfcHM8rHuM
Music Video :
https://youtu.be/B_RXfmvKYrE
[ BROADWAY CIRCUIT ]
It is often said that food and meals bring families together, but in TABLE FOR SIX it's clear that not all family gatherings are a cause for celebration. In this melodramatic comedy, three brothers reside in a home that they inherited from their late parents. The eldest brother Steve, theoretically is the man of the house, but he constantly is getting dissed by his two younger brothers Bernard and Lung for the decisions he makes, the inedible meals that he cooks, and his complicated romantic encounters. To prepare for a family reunion dinner, Steve seeks the help of Lung's girlfriend and foodie Josephine and in doing so, wins back their hearts for a while, until his old flame and Bernard's new girlfriend Monica shows up. That's a recipe for a disaster waiting to explode! The unexpected visit of Steve's part-time girlfriend Meow not only fails to turn down the heat and cool the awkward situation, but stirs up the sibling conflict even further.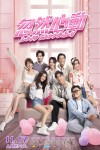 6 LOVE SUDDENLY
Can : Fut Yin Sum Dung
d. Mak Ho Bong
Roxanne Tong Lok Man, Karena Ng Chin Yu,
Edward Ma Chi Wai, Adam Pak Tin Nam, Anson Kong Yip Sang,
Michael Ning (Bak Ji), Chloe So Ho Yi, Shirley Chan Yan Yin
Rating : IIB
Length : 93 mins.
Trailer :
https://youtu.be/XXwfWDvdf5Y
ig :
https://www.instagram.com/movie_lovesuddenly/
Opening February 1 2022 (POSTPONED)
Opening November 17 2022
[ CINEMA CITY HONG KONG ]
This story is a collection of four love relationships: Geeky Hong who looks forward to romance bumps into Shirley; Rich kid Silver who is socially anxious hires a rental boyfriend Jerome; Chung and Zoe,a dysfunctional pair of social couple; and Ho an indecisive person meeting Tin Tin, a nurse with polyamorous relationships. Following the through line in each story, they encounter unexpected obstacles in their relationships all set on the eve of Valentine's Day.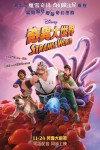 5 STRANGE WORLD
d. Don Hall, Qui Nguyen
Disney Animation
English Voices: Jake Gyllenhaal, Jaboukie Young-White, Gabrielle Union
Cantonese Voice: Kaki Sham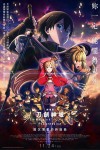 4 SWORD ART ONLINE -PROGRESSIVE- SCHERZO OF DEEP NIGHT
d. Ayako Kono
Japanese Animation
Rating : I
Length : 102 mins.
Opening November 24 2022

[ CINEMA ONLINE MALAYSIA ]
After two months of being trapped in the game of death that is Sword Art Online, Kirito and Asuna reach the fifth floor of Aincrad. As they wander through the maze-like ruins, they indulge in raiding the floor's treasures. However, upon returning to the fourth floor, they encounter a quest from Elf Lord Yofilis. This quest puts the pair face-to-face with Asuna's most hated monster.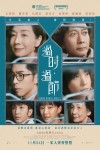 3 HONG KONG FAMILY
Can : Gor Si Gor Jik
d. Eric Tsang Hing Weng
Teresa Mo Shun Kwan, Gardner Tse Kwan Ho, Edan Lui Cheuk On,
Anson Lo Hon Ting, Hedwig Tam Sin Yin, Angela Yuen Lai Lam,
Joey Leung Cho Hiu, Fung So Bo,
Rating : IIA
Length : 114 mins.
Opening October 7 2022 at the Busan International Film Festival
Opening October 25 2022 at the Hong Kong Asian Film Festival
Opening November 24 2022
Site :
https://www.biff.kr/eng/html/program/prog_view.asp?idx=61804&c_idx=369&sp_idx=&QueryStep=2
Site :
https://www.hkaff.asia/en/film/2022/detail/128
Teaser :
https://youtu.be/6X-gj8B0DbU
Trailer :
https://youtu.be/dppabXtFBTw
[ BROADWAY CIRCUIT ]
The chaos began at the Winter Solstice dinner eight years ago. The father lost his temper, the son, not able to forgive his father, ran away from home. Eight years have passed, and the family's relationship is still cold and distant. A cousin returns to Hong Kong from England and hopes to gather everyone for a Winter Solstice dinner. The long-awaited gathering prompted everyone to rethink their relationships with family members. Some choose to leave, some are back. When things are about to fall apart, it might as well be an opportunity to mend connections.
[ BUSAN INTERNATIONAL FILM FESTIVAL ]
On the evening of the family's traditional winter solstice dinner, Chun and Ling, their daughter Ki and son Yeung, and Ling's brother Ming gather at Ling's mother's house. Tired of Chun's incompetence, losing his job when they're looking to repair and move into the house they bought with everything they had, Ling demands a divorce. While attempting to mediate between the two, Yeung gets greatly disappointed and angry with Chun. And Ming, whose business failed, has a fight with his aging mother. That becomes the last family dinner. Eight years later, Ming's daughter Joy returns to Hong Kong, and the family plans for their traditional dinner on the winter solstice again. Can the years of pain and remorse bring the family together again? On this evening of Joy's first winter solstice dinner, the film shows through the night scenery that a family can be whole even if it is not perfect. (CHOI Eun)
[ HONG KONG ASIAN FILM FESTIVAL ]
Edan Lui, member of Hong Kong pop sensation Mirror, takes on his most challenging role yet in this powerful and unsentimental family drama. Based on the story of director Tsang Hing Weng Eric's own family, Tsang's directorial debut follows a family in a Hakka-walled village eight years after a combative winter solstice dinner tore the family apart. When a cousin returns home and seeks to reunite the family for another dinner, they must rethink their connection. In addition to his fellow Mirror member Anson Lo, Lui is also supported by a cast of both masterful veteran actors and talented up-and-coming stars.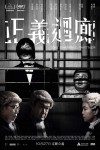 2 THE SPARRING PARTNER
Can : Jing Yi Wai Long
Lit : Justice Cloister
d. Ho Cheuk Tin
Yeung Wai Lun, Mak Pui Tung, Louisa So Yuk Wa, Michael Chow Man Kin,
Jan Lamb Hoi Fung, Gloria Yip Wan Yi,
Xenia Chong Wan Ching,
Rating : III
Length : 135 mins.
Opening August 30 2022 at the Hong Kong International Film Festival
Opening October 27 2022
Trailer :
https://youtu.be/YZ7g5Gp97B8
[ THE 46TH HONG KONG INTERNATIONAL FILM FESTIVAL ]
Adapted from a sensational real-life case in 2013, the intricate story begins when a young man partners with his friend to murder and dismember his parents. Pleading not guilty, the defense attorneys soon turn on each other, as the defendants play the devil and idiot game. Meanwhile, heated debates emerge inside the jury room, where nine jurors grapple with the truth. Crafting a complex, multi-layered narrative with surprising twists and turns, Ho Cheuk-tin sets himself a formidable challenge in this directorial debut.
[ BROADWAY CIRCUIT ]
Adapted from a sensational 2013 family murder, Henry Cheung partnered up with his friend Angus Tong to murder and dismember his parents. In the courtroom, two veteran lawyers Wilson Ng and Carrie Yau were defending the pair pleading not guilty. The prosecutor Allen Chu suggests the murder was a calculated move for money. But the plot thickened when Ng and Yau began to present their case, and when Tong rebutted all accusations on his own. The truth becomes all the more elusive as the defendants played the role of 'genius' and 'idiot' in court. In the breakroom, discussions between the nine jury members spiraled into debates of right and wrong.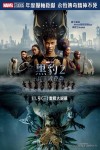 1 BLACK PANTHER: WAKANDA FOREVER
d. Ryan Coogler
Letitia Wright, Lupita Nyong'o, Danai Gurira, Winston Duke,
Angela Bassett, Tenoch Huerta, Martin Freeman, Dominique Thorne