Anson Kong promotes with his co-star Shirley Chan
Keung To due to his injury is forced to appear at a concert over video
courtesy of on.cc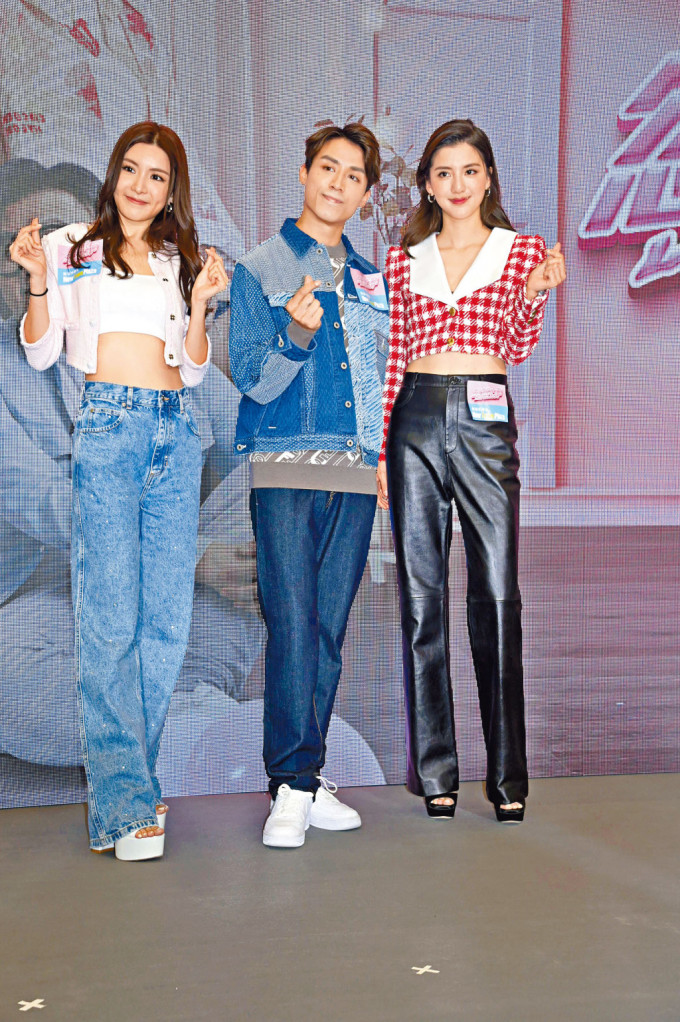 Despite having two beauties Shirley Chan and Karena Ng, Anson Kong does not appear to be in a good mood
courtesy of singtao.com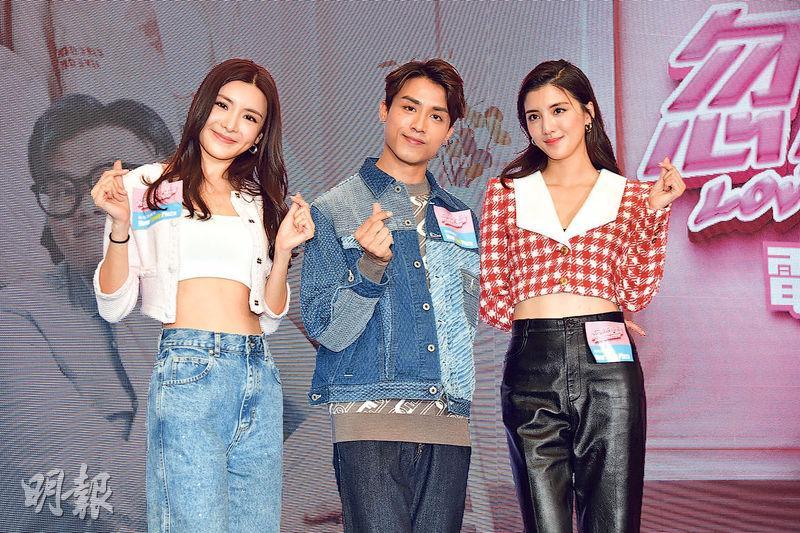 courtesy of mingpao.com
Karena Ng Chin Yu, Anson Kong and Shirley Chan Yan Yin yesterday promoted their film LOVE SUDDENLY (FUT YIN SUM DONG), attracting several hundred fans who filled the shopping center. The actors played games with fans on the stage and in the end even took a group photo with fans in the audience.
AK said that he has not yet seen his performance. He asked Ng Chin Yu to watch it last night at the movies. Reporters joked that chin Yu already had her boyfriend to accompany her, so he should probably bring his Honey? He joked, "Which is putting the salt on my wound. I have no Honey, I would bring Mommy to watch it!" Busy with the MY DATE WITH A VAMPIRE movie, Ng Chin Yu said that lately she mainly had to work at night and on fight scenes. Before hand she had fight training and stretching. This time she would play Joey Man Yi Man's Ma Siu Ling, requiring constant wire work. Thus lately she did not dare to eat too much, but she pointed out that right now she still has not reached the most complicated scene yet.
Speaking of boyfriend Sammy Sum Chun Hin earlier working in the Mainland for a long time and rarely had any opportunity to see Chan Yan Yin. However he has publicly said that he would like to propose. Chan Yan Yin said, "I too know a little, but I want to save the surprise. If we get married, I would like to be with the family there simply, tenderly, low key and romantically!"
AK earlier at a basketball game was injured and sat in Anson Lo's original seat. He refused to give up the seat, threw a tantrum and his arm sleeve to the ground. How was his injury? He said that he had an old injury when he was a dancer for over a decade, until earlier when he worked on an action scene on a series and injured his hip and leg. However he still has not seen a doctor. On the night of the basketball game he did not warm up, after over a minute in the game he again pulled his left leg tendon. Now it is still swollen. However he pointed out that the old wound usually would not affect everyday work too much and did not require surgery. However for action scenes he must be extra careful, and he still would constantly go for acupuncture therapy. Speaking of his basketball game appearance, he said, "I don't care, it's just telling a story from looking at the picture. I did not respond, at the time there was no seat assignment. I did not know what he said, because everyone was very emotional over the game!" AK denied that he threw a tantrum, but admitted that he tossed the arm sleeve to the ground. However he did not know that actually a colleague took away the sleeve.