Golden Horse Best Actress nominee Sylvia Chang will attend the event
courtesy of on.cc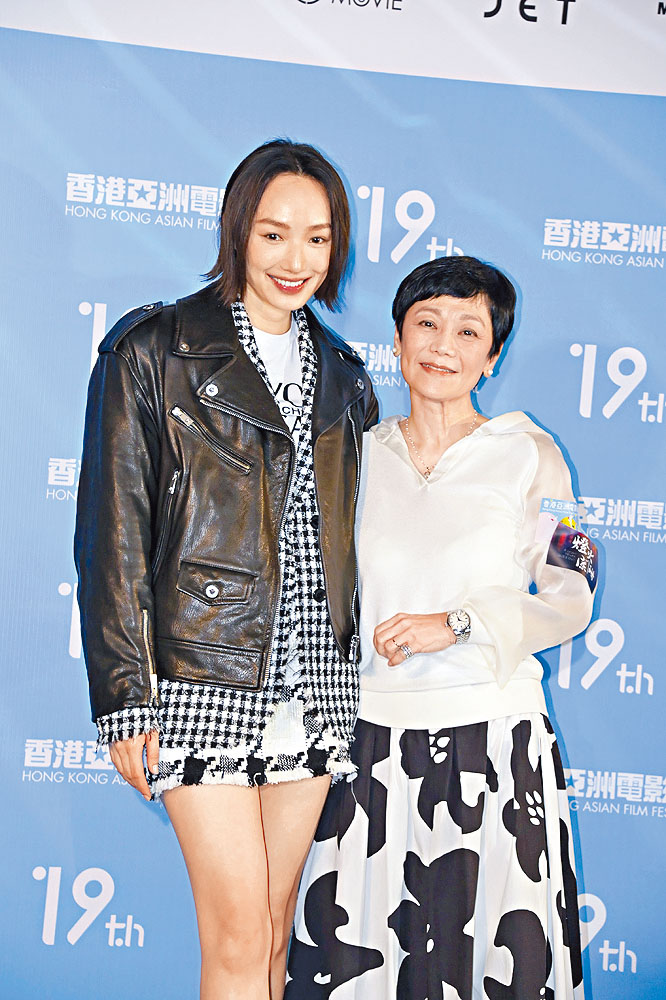 Cecilia Choi and Sylvia Chang attend as A LIGHT NEVER GOES OUT representatives
courtesy of singtao.com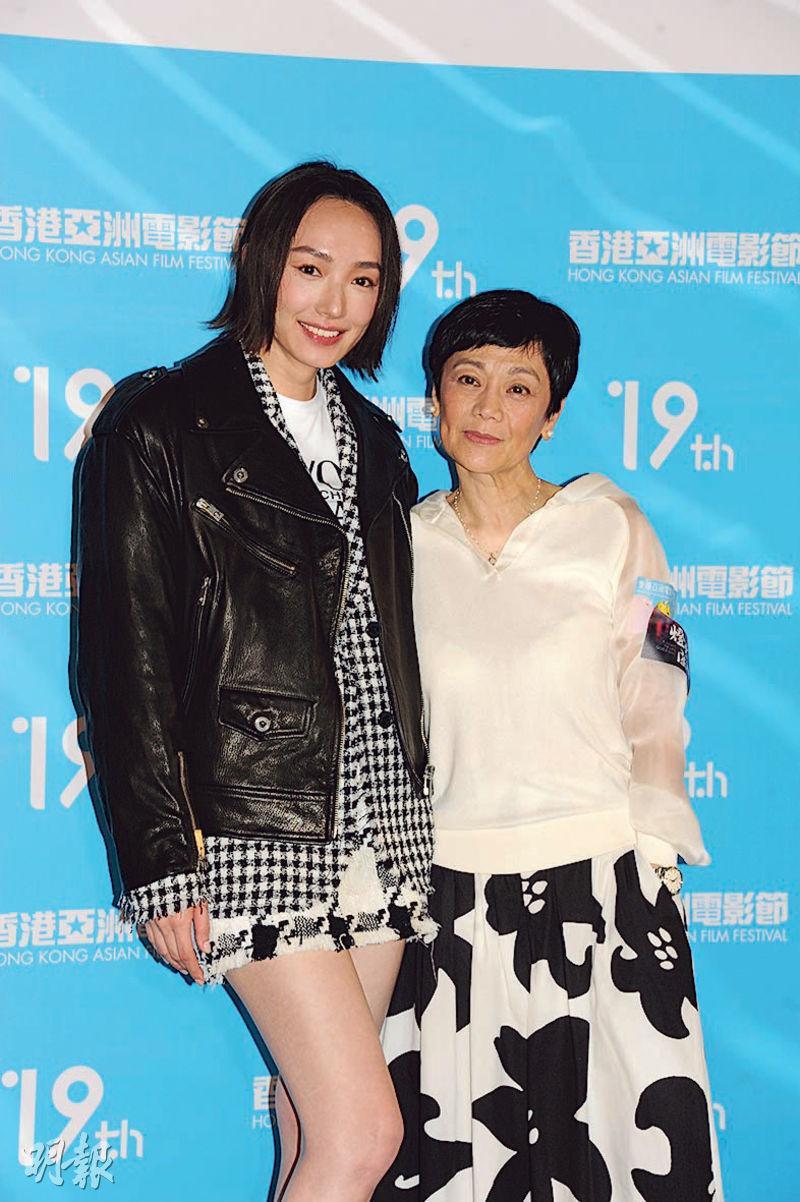 Cecilia Choi praises Sylvia Chang for being so friendly that she has no pressure from playing her daughter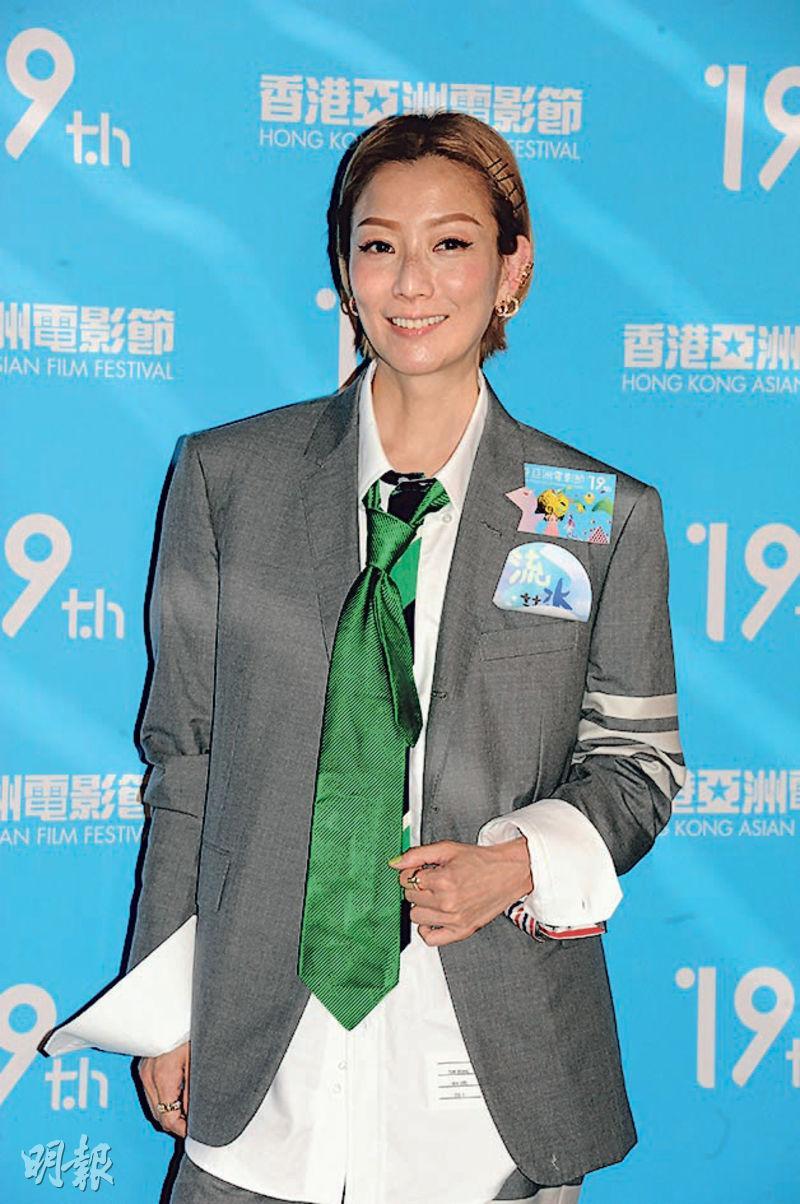 Sammi Cheng has no box office pressure for her new film. She would like to move the audience the most.
courtesy of mingpao.com
The Sammi Cheng Sau Man and Alan Luk Chun Kwong starred LOST LOVE (LAU SHUI LOK FA) and the Sylvia Chang and Cecilia Choi Sze Wan starred A LIGHT NEVER GOES OUT (DUN FOR LAN SHAN) were the 19th Hong Kong Asian Film Festival closing films. Yesterday they attended the film festival closing ceremony and premieres. Sammi revealed that this time she performed for zero salary, the goal of which was to help new directors and she was drawn to the screenplay. Sylvia Chang this time also only took very economical salary for her performance. She felt that as long as the screenplay was good enough, she would not mind how much the salary would be.
Sammi and Luk Chun Kwong in the film played a foster family couple and the film told a touching story of fostering a child. She in order to help the new director's film did not take any salary for the first time. Sammi said, "I hope for even more viewers to know the new director, so I would rather spend the resources on the production. I also want to thank the director for trusting me that I would ply this character well." Sammi admitted that she herself really liked this film's screenplay. Although she was not well versed behind the scenes, she still really wanted to repay the film industry. Because film has given her a lot of opportunities in the past, now was the time for her to help new comers. Recently Sammi adopted a cat at home, did she feel inspired after making this film? She said, "No, before I have always fostered. It's just I never ran into a suitable one. This time the cat I adopted has a very special feeling, it really is life imitating art."
As for whether she felt any pressure from LOST's box office, Sammi said no because the starting point of her taking the role was helping the new director. The box office would only be secondary. She hoped that the film would be able to move viewers and provide more knowledge of foster families to everyone. If new directors would approach her in the future, and she liked both the script and the role she would not mind continue to perform for zero salary.
Charging an economical rate, Sylvia Chang humorously explained that the reason for her taking a role would either be good salary or good screenplay. This time the salary was not good but the script was great. She said, "In the past I have worked with many new directors. I know being a new director is not easy, so I am used to it. The salary isn't the ultimate goal, the most important is to make a good movie." Playing Sylvia Chang's daughter, Cecilia Choi Sze wan said that she felt no pressure when working with the elder. The film also had many scenes about their mother and daughter relationship. She said, "Sister Chang is great, she wouldn't make people feel pressured. If there is pressure that the performance wouldn't be good." Sylvia Chang also praised "daughter" for performing well, saying that many young people when run into good characters would not disappoint. They would focus and work very hard at them. Sylvia Chang with LIGHT was nominated for the Golden Horse Award Best Actress. She would let the award up to fate, because she has always had confidence in her performance. Sylvia Chang revealed that this year she would attend the award ceremony. Because famous director Lee Hsing passed away and many older generation filmmakers were not no longer around, she wanted to personally support the event. In addition, veteran actor Yu Tsz Ming earlier passed away. Having played grandparent and grandchild with him, Choi Sze Wan said that she was very unhappy after hearing the news. She praised him as a very professional and humorous actor. She would always remember his smile and send her condolences to Uncle Tsz Ming's family.