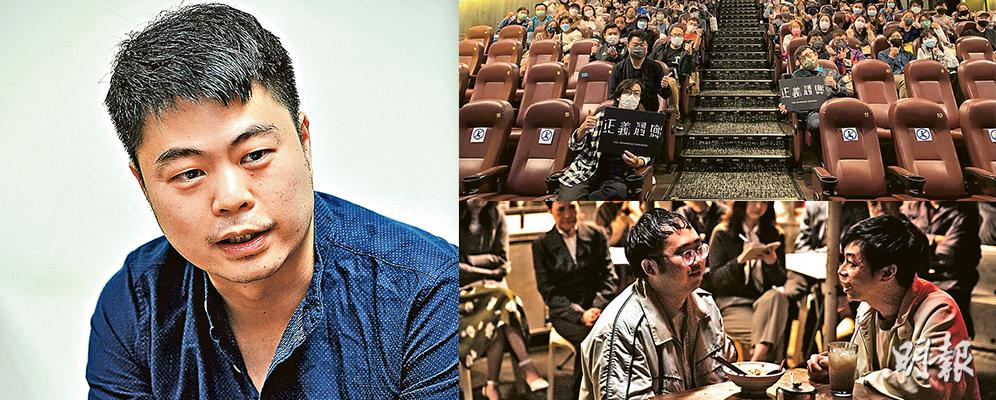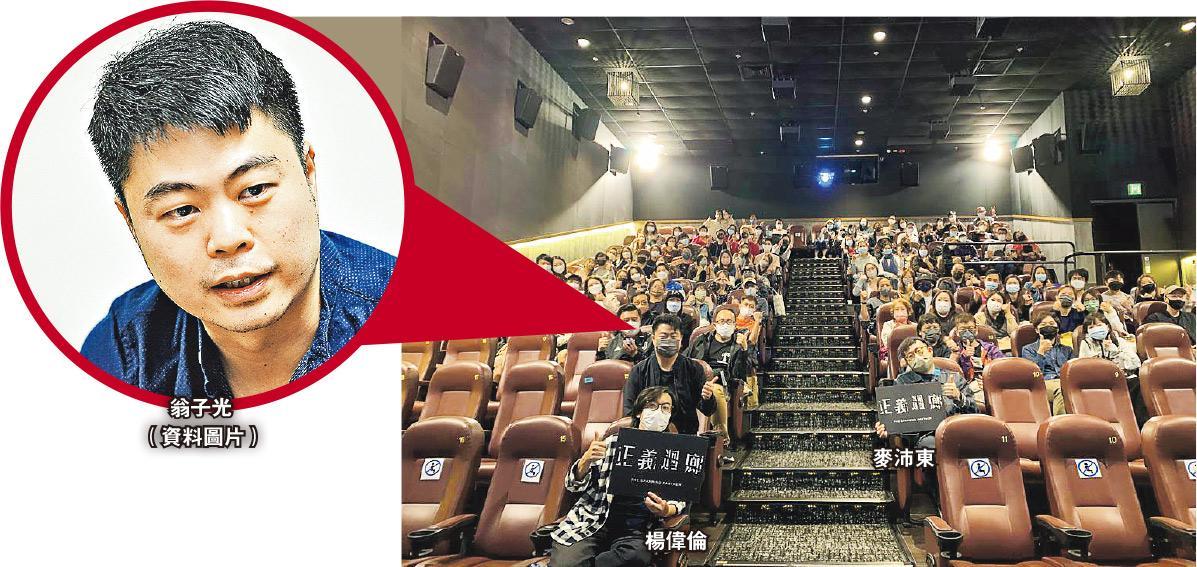 Producer Philip Yung earlier attended an audience appreciation event with actors Yeung Wai Lun and Mak Pui Tung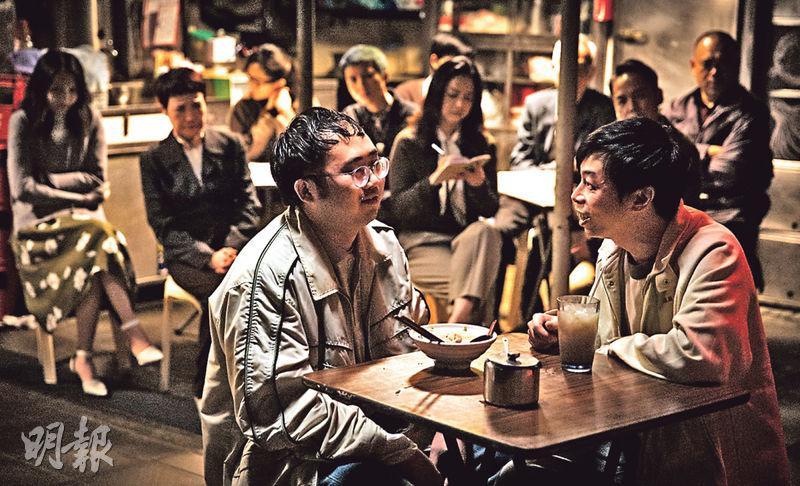 THE SPARRING PARATNER stars stage actors Mak Pui Tung (left) and Yeung Wai Lun (right), stopping investors in their tracks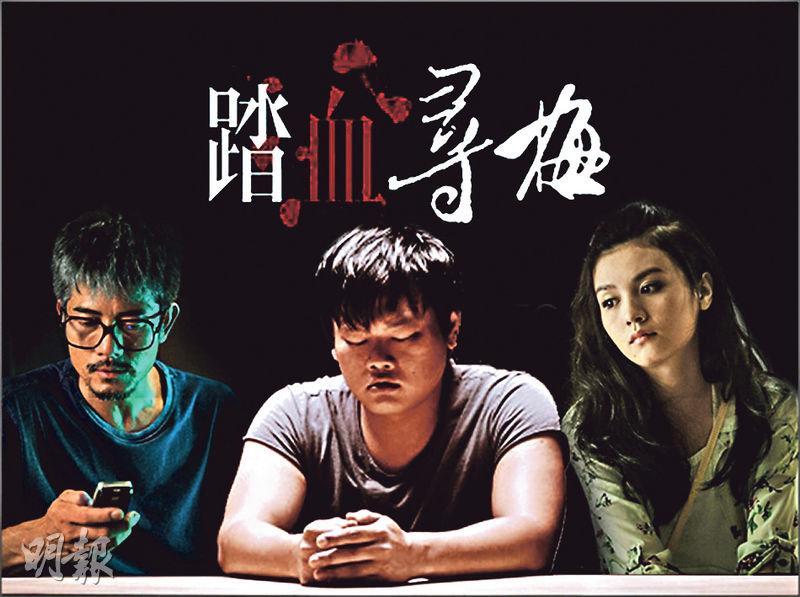 Philip Yung's 2015 film PORT OF CALL won many awards
courtesy of mingpao.com
The Philip Yung Tsz Kwong produced, new director Ho Cheuk Tin directed film based on the 2013 "Tai Kok Tsui son murdered parents case, THE SPARRING PARTNER (JING YI WUI LONG), asked two unknown in the film industry stage actors Yeung Wai Lun and Mak Pui Tung to star. Before the release the movie was not favorably seen. The film early in the opening was a critical but not commercial hit. Its box office was only HK$ 200,000. Although it had word of mouth the performance was less than ideal. After week in release the tides turned, starting last Thursday for 4 days in a row it became the single day box office champion. The momentum grew stronger and stronger, as of Sunday (the 6th) its cumulative box office was HK$ 8,642,637 and headed toward HK$ 10 million. Yung Tsz Kwong breathed a sigh of relief.
Yung Tsz Kwong yesterday through social media revealed that back then he knocked on every door to find investors for THE SPARRING PARTNER but ran into the wall everywhere. "The first question I ran into was 'Who are the leads in this movie of yours? And you still shoot it for HK$ 9 million, how would you break even?' So I went to talk to someone who was in charge of a Mainland internet movie platform, the response I got was, 'Brother, your protagonist murders his parents, how can you pass inspection? Stop fooling around Mr. Yung.' However I didn't give up, with my company partner Suen Fei I looked for many companies for investment, including places of firework like night clubs. I still didn't get any action. In the end I decided to invest in the movie myself and became the movie's major shareholder."
Yung Tsz Kwong continued, "In my whole life I have never spent more money than investing in this film. Originally I wanted to pay a down payment while the property market was down to buy a nano flat, so I could no longer sleep on the bunk bed at my parents' housing estate and have a place to settle down in my old age without any child. Yet the money finally was spent on THE SPARRING PARTNER."
Yung Tsz Kwong thanked Mei Ah Entertainment boss Lee Kwok Hing for again incorrectly placing trust in him the film "con man". He promised to invest in this movie's partial budget, with the film fund and two white knights. He said, "Finally we still were HK$ 1 million short, I mustered the guts to call Mr. K. He has always incorrectly placed love in me, over the phone he only said two things, 'Tomorrow the money will be there', 'No need to thank me, and no need to mention me, work hard to make a good movie for Hong Kong.'"
THE SPARRING PARTNER's opening box office was only HK$ 200,000, which made Yung Tsz Kwong took a long and slow breath. He could only comfort him, that was how a category III film would be like. He also quietly threatened director Ho Cheuk Tin, telling him to attend audience appreciation events like his life would depend on it and make as much as the movie could. If they have the audience's support, they would still be grateful. By the second week, the film's box office drastically rose. For 4 days in a row it became the single day box office champion. In the past Saturday, the single day box office exceeded HK$ 1.3 million. Yung Tsz Kwong said, "Saturday night I saw the box office number, HK$ 1,318,789, I quietly sat on the bunk bed at home and shed tears -- comforted in my old age."
He said that "in case" the box office would reach HK$ 20 million it still would not break event. He did not dare to imagine reaching HK$ 20 million or even more, but he still would force the director and continue to drag actors to audience appreciation events at the movies.
Yung Tsz Kwong also revealed that on Sunday he went on behalf of the director to a certain Tuen Mun cinema for an audience appreciation event. When a viewer asked who was he, why did the director not come? He did not know how to answer, only sid that he made the movie PORT OF CALL (DAP HUET CHUM MUI). The viewer said, "Then THE SPARRING PARTNER is much more entertaining." He smiled and nodded on behalf of the director in appreciation.
Yung Tsz Kwong said that THE SPARRING PARTNER's two week box office neared HK$ 10 million, already surpassing PORT OF CALL's total box office.