Lin Minchen is very excited to see the promotional bus
Stephy Tang gets on the bus and try to drive it
Louis Cheung
courtesy of on.cc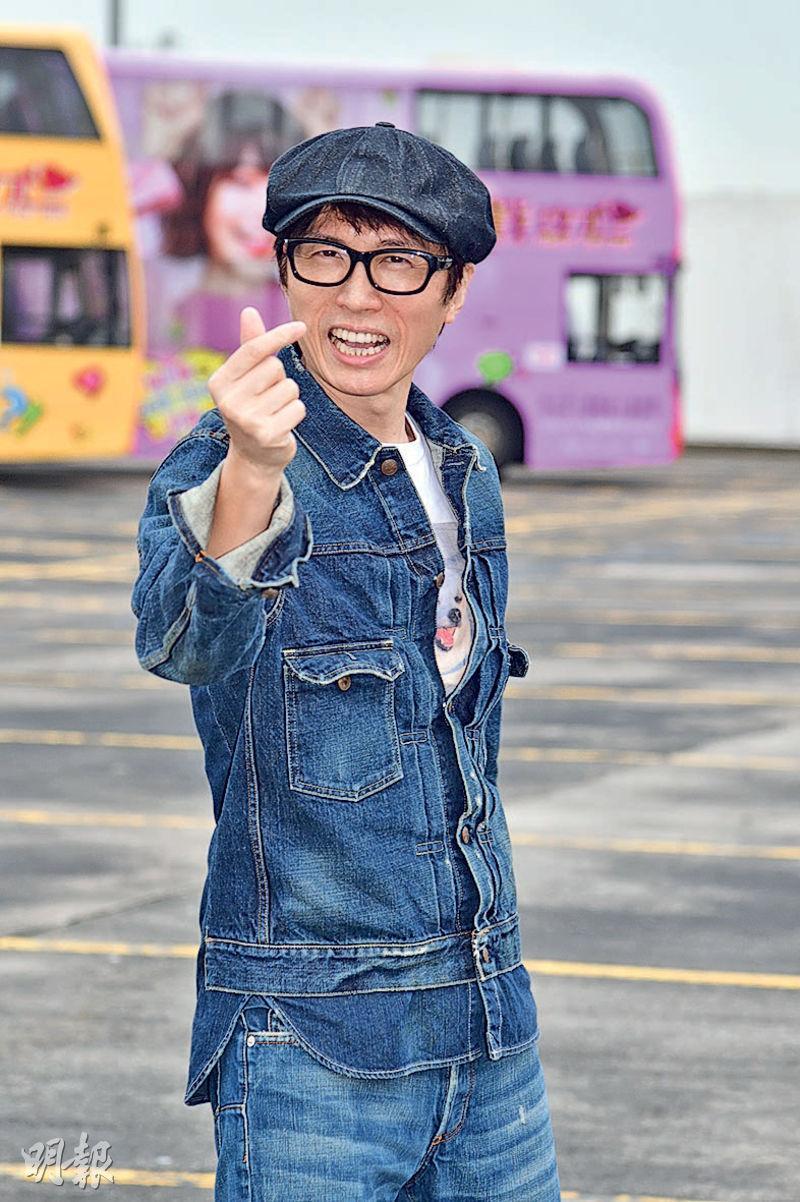 Dayo Wong is happy that earlier at a restaurant people called him "Big Brother" and invited him for a photo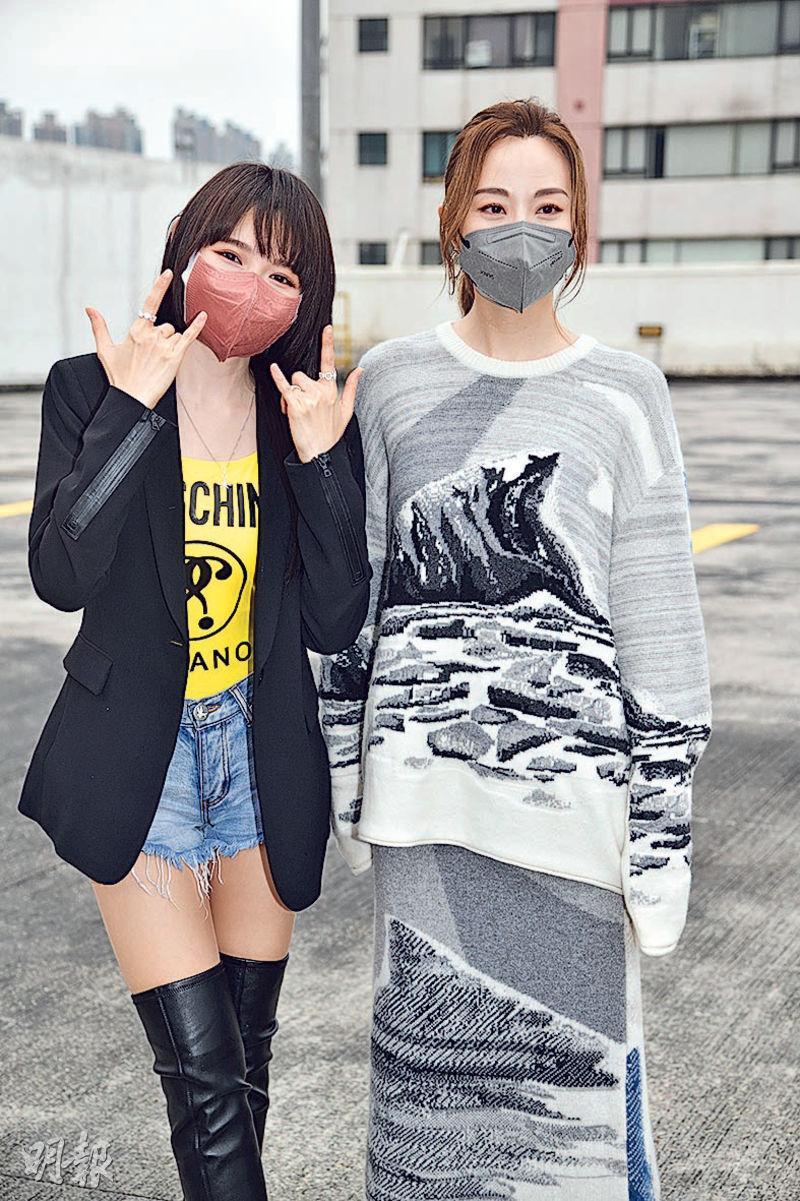 Lin Minchen may not follow Stephy Tang and "pay the bill" with swimsuit photos
courtesy of mingpao.com
Stephy Tang Lai Yan, Louis Cheung Kai Chung, Lin Minchen and other starred in the comedy TABLE FOR SIX (FAN HEI GUNG SUM), which yesterday treated all people of Hong Kong to a free ride on two of Kowloon Motor Bus' bus lines. The actors also appeared, hoping that the film would be able to head to HK$ 75 million at the box office! Stephy admitted that the goal indeed had some difficulty, "Now I am very thankful for another buck." She also revealed that she has already over 100 audience appreciation events, a record in her career. "Each time has been very happy, we chatted like seeing family. The audience's joy from watching is priceless."
Lin Minchen revealed that in order to "pay the bill" she has been in training in secret. "I am practicing one of (Ivana) Wong Yuen Chi's songs. I hope to be able to play and sing it to surprise everyone. (Would you follow Stephy and post swimsuit photos?) She has already reached the summit." Even if she shared swimsuit photos they would be from far away. Why would she be so stringent? She said, "Aren't I sexy today?" Also unable to stop attending audience appreciation events, Ah Chung said, "Looking back at the photos from audience appreciation, I went from short hair to long hair, from summer clothes to winter leather jacket, from not yet Covid infected to being infected and turned into new humankind. The time has been very long, but also happy!"
TABLE FOR SIX (FAN HEI GUNG SUM) after two months in release accumulated HK$ 73 million at the box office and had over 300 audience appreciation shows. Dayo Wong Tze Wa said that the goal was HK$ 75 million, the higher of course would be even better. He said, "I want more audience appreciation shows than release shows. Doing 1,000 shows, mainly targeting the most physically able Ah Chung. He has already done 100 audience appreciation shows. We all would depend on him later."
Wong Tze Wa joked that he once attended audience appreciation events for his films, but the audience response was "very thanked" (wilted) and drastically different from this time. He was able to sense that the audience really loved this movie. On the street they would all them by their film names. Earlier while at a restaurant, someone came over, called him "Big Brother" and invited him for a photo together. "When I used to make television series that was frequently seen, but that was very rare for film." Wong Tze Wa starred in another film A GUILTY CONSCIENCE (DUK SIT DAI JONG) would open on the Lunar New Year, would he have any box office pressure? He said, "I am already holding myself back from flaunting too much, Heaven would treat me better this way." Did he finally shake off the title of "box office poison"? He said that he did long ago, two years go his film became the year's box office champion. AGENT MR. CHAN (DUNG DUK DUT GUNG) had HK$ 45 million at the box office. He did not dare to say he was a box office guarantee now. "No movie or actor's movie is guaranteed to be a hit, which would depend on the film's quality." Would he urged Sunny Chan Wing Sun to write a script for the sequel? He felt it would not be easy. "I would start from a creator standpoint. For a director to write a 2nd film with the same group of actors, how would he create the dramatic conflict again? He might have to write another script that had to be suitable for the original team to perform. The level of difficulty would be very high."