Juno Mak has been busy between music and film
courtesy of on.cc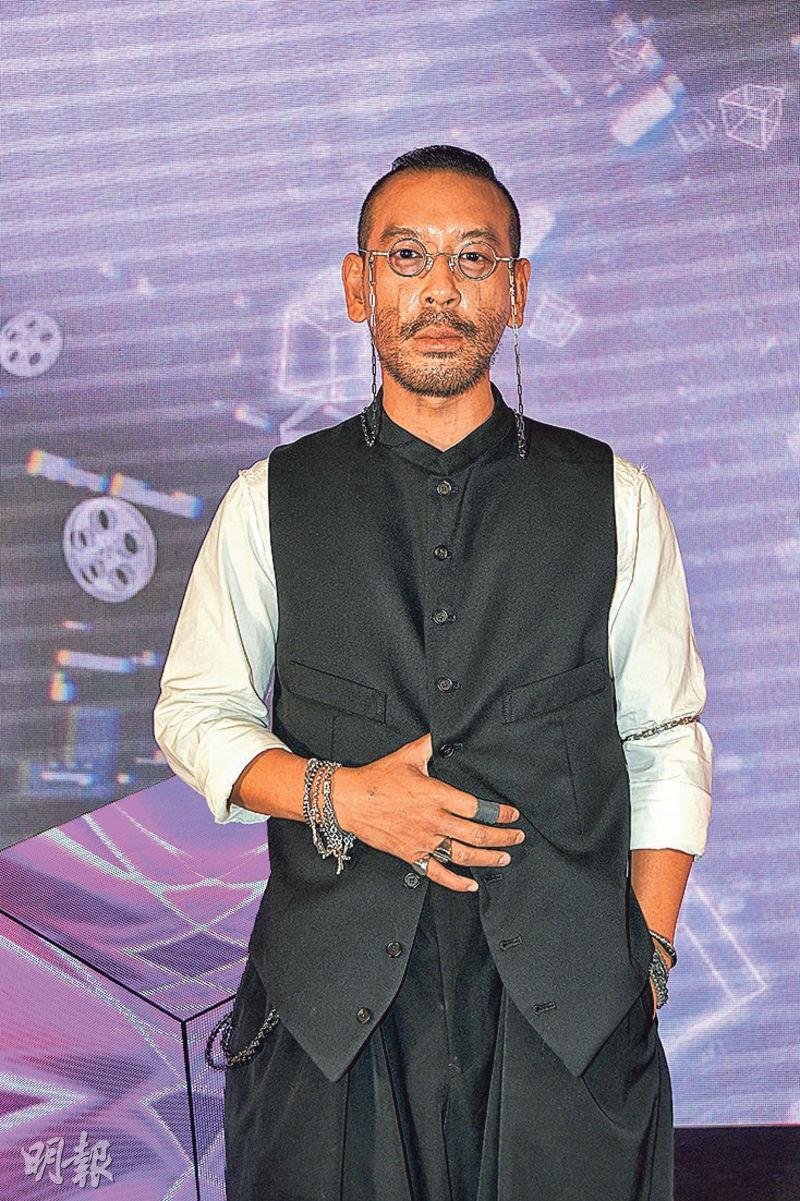 Juno Mak looks forward to working with streaming platforms and has been busy with writing scripts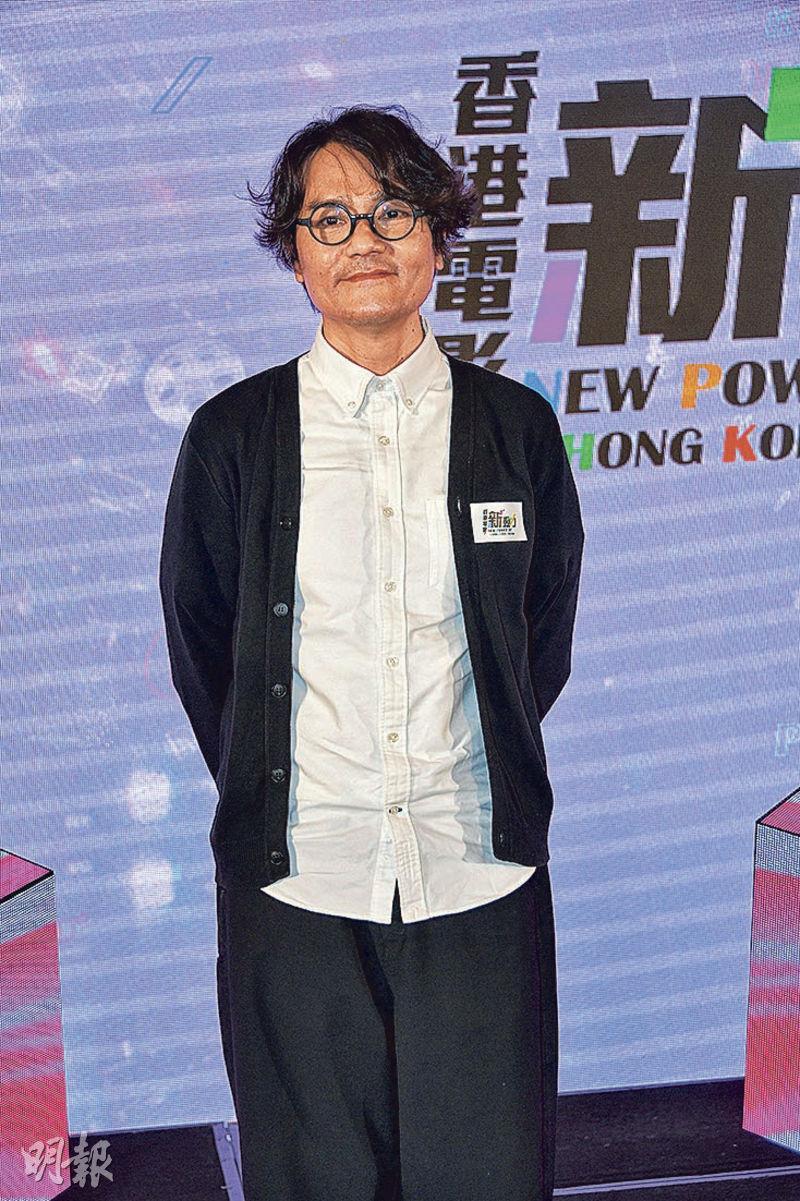 Gordon Lam as a Film Development Council member provides a lot of opinions on the two new schemes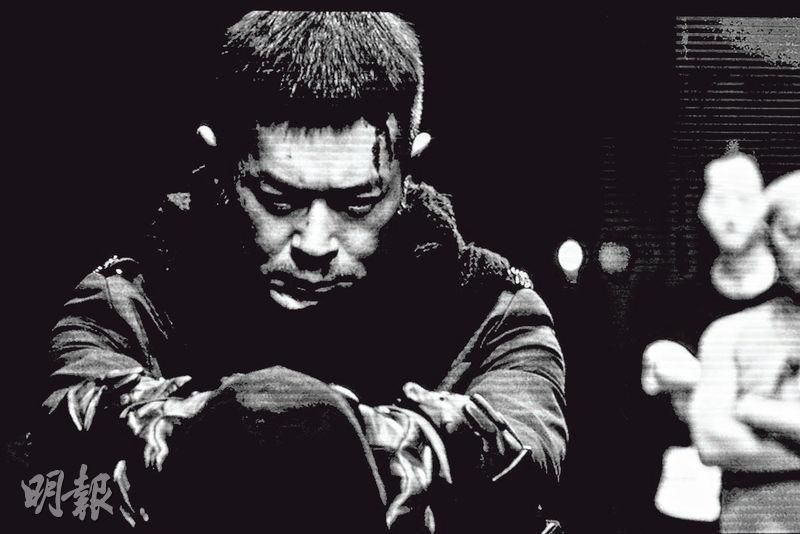 The Juno Mak directed SONS OF THE NEON NIGHTS still has not been released 5 years after its production ended. It still has 30% of post production to be done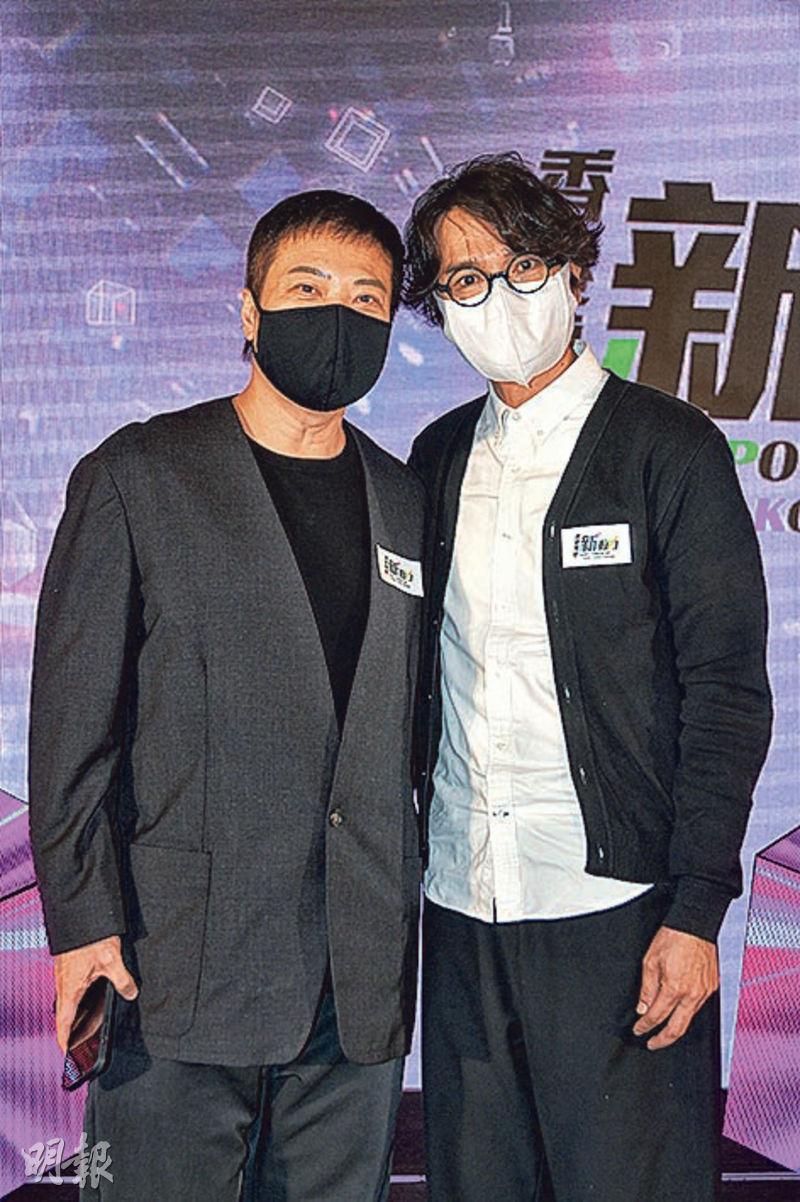 Chin Kar Lok and Gordon Lam attend the New Power of Hong Kong Cinema launch ceremony
courtesy of mingpao.com
The Special Administrative Region government's Secretary for Culture, Sports and Tourism Mr. Kevin Yeung Yun Hung, the Hong Kong Film Development Council chairman Dr. Wilfred Wong Ying Wai, Gordon Lam Ka Tung, Mabel Cheung Yuen Ting, Juno Mak Chun Lung, Chin Kar Lok, Fok Kai Kong and others yesterday attended the "New Power of Hong Kong Cinema" launch ceremony and the 7th "First Feature Film Initiative" award presentation ceremony. Yeung Yun Hung announced two new measures, the Hong Kong-Asian Film Collaboration Funding Scheme and the Content Development Scheme for Streaming Platforms in hopes of being able to help Hong Kong film explore the Asian market so the Hong Kong film industry would reach the next level. The government has already reserved around HK$ 240 million to further promote Hong Kong film's development.
The Film Development Fund was established by the government in 1999 to provide financial assistance to projects that would benefit the Hong Kong film industry's long term and continuing development. Since 2005, the government has injected HK$ 1.54 billion into the fund to promote the film industry's long term development in personnel training, elevating Hong Kong film production, expanding the market and audience base. Films that received the fund's support so far have cultivated 71 new directors and 21 new producers, won over 150 domestic and international awards. In order to promote Hong Kong popular culture beyond Hong Kong, this government would focus its effort on film, television and streaming platforms to expand the market.
The Fund yesterday announced the implementation of two new measures, the HK-Asian Film Collaboration Funding Scheme that would provide as much as HK$ 9 million in financial assistance to qualifying film projects; and the Content Development Scheme for Streaming Platforms that would recruit teams to compete in the development of streaming platform content. The winning team would receive HK$ 4.5 million in financial assistance.
Yesterday Yeung Yun Hung said, "Under the National 14th Five-Year Plan, Hong Kong is tasked with the role as an East-meets-West center for international cultural exchange, one of the major work of the Government is to promote Hong Kong's pop culture to a world audience. We strive to expand the industry's development capacity with three foci on film, TV and streaming platforms, support collaboration between local and Asian production teams for co-production of films as well as development of new content on streaming platforms by cross-sectoral production teams. The two new measures we first unveiled today will enhance the influence of Hong Kong films in Asian markets and explore new distribution channels. They will bring the Hong Kong film industry to new heights. Taking into account the existing measures, the Film Production Financing Scheme (FPFS) and the First Feature Film Initiative (FFFI), the Government has already reserved $240 million. These will further promote the development of Hong Kong films."
The Film Development Council chairman Dr. Wilfred Wong Ying Wai said that the FDF launched various measures to re-energize and support Hong Kong's film industry in 2020, with a view to helping the trade tide over the difficult period and retain industry talent. Three existing measures, namely relaxation of the FPFS, Directors' Succession Scheme (DSS) and the FFFI, have been progressing well. The three schemes have approved 32 projects during the COVID-19 pandemic which offered support and injected fresh impetus to film industry practitioners in different aspects.
Attending as the Film Development Council member, Gordon Lam Ka Tung said that the new financial assistant projects had encouraging even more new bloods to join in in mind, but a lot of Hong Kong productions still has been unable to connect. He said, "For example television station jobs had short term and outsourced teams, now it has even more platforms for them to be able to perform. With even more opportunities, if no one is making programs then there would be no new creativity." Ka Tung joked that the new financial assistance projects tempted even him, because the screenwriter salary was much higher than in the past. However in the end he would have to negotiate with the production team and would not eliminate any possibility. As for whether he would write, direct and star, Ka Tung said, "Mainly it would depend on the script, if the character would be suitable then I would. Now streaming platforms are popular, program content can reach everywhere regardless of distance." In addition, Ka Tung was also concerned that the film industry in recent years has cooperated less with other regions in Asia. With the pandemic new directors had fewer opportunities to go out. He said that the "HK-Asian Film Collaboration Funding Scheme " had expanding everyone's vision in mind, instead it would also attract talent to return.
As for whether the current pandemic prevention measures would affect overseas production teams' desire to come to Hong Kong, Ka Tung said, "Not much, after years of the pandemic everyone's awareness is already very high. Ultimately Hong Kong is too compact, you can imagine stuffing over 100 workers in a small room during a production. If anyone becomes infected due to a lack of pandemic prevention, no one wouldn't be able to live with themselves."
Attending as a guest, Juno Mak Chun Lung shared his experience of working with a Japanese producer on the film RIGOR MORTIS (GEUNG SI) ten years ago. He said that back then financial assistance programs were few, in comparison directors now are much more fortunate. Juno also felt interested in the popular streaming platform and agreed that it was one of the ways to distribute his work. However he said that he was an old school person, the greatest joy would still be able to go to the movies. Focusing on music last year, Juno said that this year and next year he would have to pay off his film and television debts. Currently he was working hard on writing screenplays. Speaking of the film SONS OF THE NEON NIGHTS (FUNG LUM FOR SHAN)'s release date, Juno said that he has completed his directing portion. Right now he was handling post production procedures like voice dubbing, special effects and music scoring. The final release date would be left for investors to decide. He said that he has already seen the original film over a thousand times, and he looked forward to it seeing the audience as soon as possible.
Details of the two new measures of "New Power of Hong Kong Cinema" are as follows:
(1) HK-Asian Film Collaboration Funding Scheme
The scheme will subsidize film projects co-produced by filmmakers between Hong Kong and Asian countries to produce films that are rich in Hong Kong and Asian culture, and take Hong Kong films to go global. For the participating project teams, among the three main creative positions of producer, director and screenwriter, there must be at least one Hong Kong and one Asian country film practitioner. Each eligible film project will receive a grant up to $9 million.
(2) Content Development Scheme for Streaming Platforms
The scheme will be conducted through a competition to recruit participating teams to develop content of mini-series to be broadcast on streaming platforms. It aims at nurturing cross-sectoral production teams in the new age of cinema and to expand new distribution markets for the Hong Kong film industry by producing high-quality streaming platform works. The shortlisted teams must provide a detailed proposal and full script of the first six to 12 episodes. They will be awarded $0.6 million to $1.2 million for script development. Each winning team will be awarded $4.5 million from the FDF to complete the production of the first episode or first two episodes of the series.