Loletta Lee attends with a cane as Albert Yeung host the ceremony
Li Sum Ling makes her big screen debut and says that Loletta Lee gives her a stable and secure feeling
Gladys Li treats Loletta Lee like "Ma Ji", which make Loletta Lee feel very sweet
courtesy of on.cc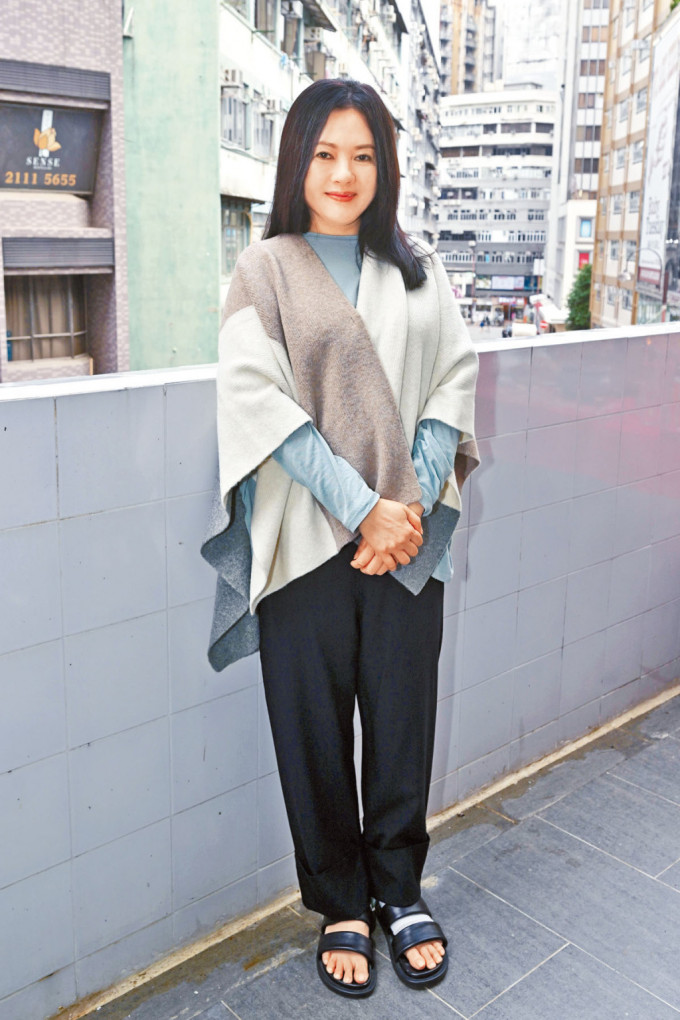 Loletta Lee appears at the press conference despite her injury
courtesy of singtao.com
The Film MONG YUET (GAZE AT THE MOON) earlier started production, which Emperor group chief Dr. Albert Yeung Sau Sing personally host. Director and producer Law Yiu Fai led leads Loletta Lee Lai Chun, Gladys Li Ching Kwan, Peter Chan Charm Man, Li Sum Ling, Kyle Wong Kai Ho, Mathew Hung Cheuk Fai and Mung Kit faithfully prayed for a smooth production.
Lee Lai Chun's children in the film would be Chan Charm Man and Li Ching Kwan. For the character Chun Mui was very professional, gaining 16 or 17 pounds so she would look more like a middle aged Mama. Chun Mui also did not put on air at work, while Gladys would call Chun Mui "Ma Ji". Chun Mui joked, "Sometimes I would feel Li Ching Kwan was my daughter, I would be able to get a little more into the character. She gets it right away, with a daughter like this I would feel very 'sweet'!" Playing mother and daughter with Chun Mui for the first time, Gladys felt very honored. "to be able to play Sister Chun's daughter, I am really too fortunate! I remember in one scene I had to flip to 'Ma Ji's' old photo, she really was too pretty! She is a very causal person, occasionally she would bust out a mom joke. She is pretty funny!"
In real life, Chun Mui and her daughter Hu Kei Yung have a harmonious relationship and get along like friends. Chun Mui humbly said tht she did not have any secret for raising her. "Mainly I give her more love, take the initiative to care bout her. I can't just teach her when she rebels. I have to work hard to maintain this relationship." Gladys revealed that she asked Chun Mui about how she got along with her daughter. "I am pretty envious of 'Ma Ji' and her daughter's relationship. Because I came from a rather traditional family, it's very hard to put my arm around my parents' shoulders and have heart to heart chats."
On the day of the production start, Chun Mui's left leg was bandaged and even a cane to walk. Chun Mui chuckled and said, "I am so clumsy, in this life I have fallen so many years. This time was the worst! When I slipped at home, I fell onto the marble curb between the bathroom and the room. I didn't just break my leg but fractured the bone a little. I hope there won't be a next time!" Injuring her leg before the production began, Chun Mui once worried that she would hinder the production. Luckily director Law Yiu Fai would accommodate and shoot the quieter scenes like eating at home. Chun Mui said, "In the film I had two 20 something daughters, the role would probably be around 50 or 60. Even if I walk around with a cane it wouldn't be too much problem." Chun Mui was working while recovering. The doctor said that her injury was no big deal, after two more weeks she would be healed.
Making her big screen debut, girl group COLLAR's Li Sum Ling was very happy to work with so many good actors. When she met Peter for the first time, she already could not wait to ask him for acting advice. She also praised Lee Lai Chun for her presence. "When I first met her, she used her eyes to slowly glance at the whole place. She really has a stable, secure feeling." Peter also agreed, "When Sister Mui stares at the world, she seems to have 3 seconds more of time and space than the normal person."