courtesy of on.cc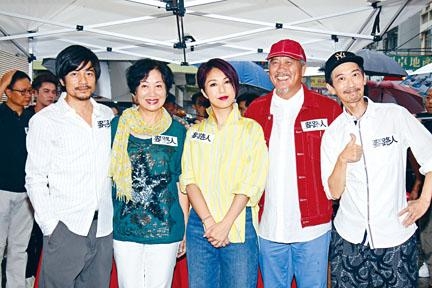 courtesy of singtao.com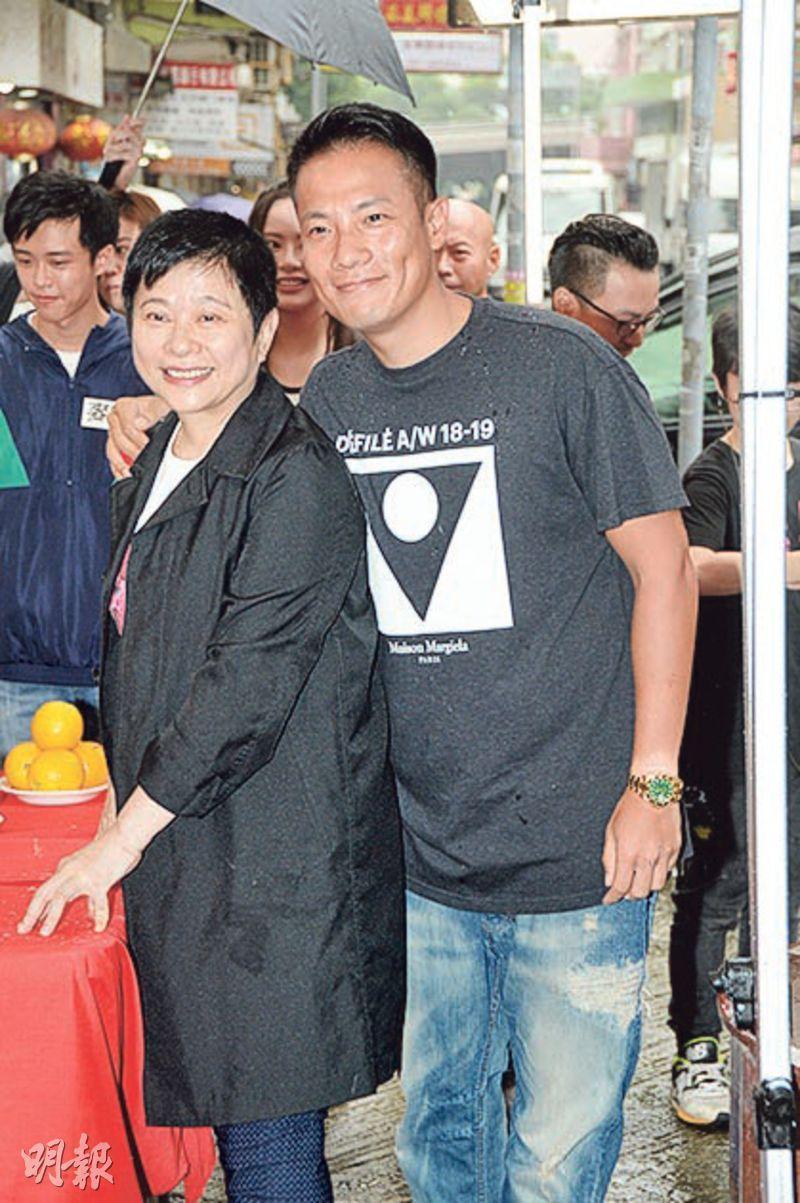 Siu Mei and Real Ting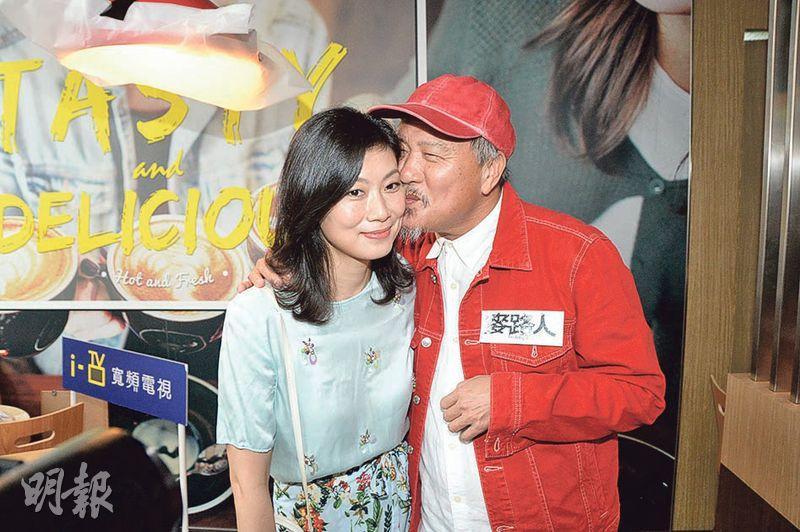 Alex Man kisses his wife for taking care of him
courtesy of mingpao.com
The film MAK LO YUN (WHEAT ROAD PEOPLE) yesterday held a production start ceremony. Leads Aaron Kwok Fu Sing, Miriam Yeung Chin Wa and veteran actor Alex Man Chi Leung, Cheung Tat Ming and Nina Paw Hee Ching participated. Before the ceremony Man Ji thoughtfully gave red envelopes to Sing Sing and Chin Wa for their children.
Sing Sing this time played a financial elite whose life took a hard downturn later. Sing Sing said that he took the film mainly because the script and the character moved him. He asked manager Siu Mei to turn down other jobs to focus on this performance, as he hoped to be able to make this Hong Kong domestic production great. He believed that the audience would look forward to it. Sing Sing pointed out that this time the team had quite a caliber, like Sister Paw as his mother, Brother Man Ji and Tat Ming.
Sing Sing and Chin Wa worked together for the first time. Chin Wa pointed out that their relationship in the film was more complicated than the average couple. "The experience of the homeless below the poverty line was a very close subject. I took the role out of curiosity and felt it would be very meaningful. To be able to work with Sing Sing on a good movie like this in my life is a good thing." Chin Wa also said that she originally was still making a series and already felt a little "run down". She still took the role anyway. During the shoot she could not get any sleep when she was in character. The director said that being that tired was right. She did not need make up for the dark circles around her eyes. Sing Sing's look yesterday also looked very down on his luck. He said that earlier he went to "dig through" trash. Sing Sing said that the character had to be close to reality thus he had to shoot in old districts like Sham Shui Po and Mongkok.
Man Chi Leung in the film MAK LO YUN played a homeless person whose home was a 24 hour fast food shop, Uncle Wait. He joked that in the previous film he played an uncle, this time he was promoted to grandpa. In the film he was both rough and miserable. Man Ji admitted, "I can deeply relate, last year I was 60. This year I am already 61, like I am waiting for 62 or 63 to come, like I am waiting to die. As an old age I don't hope for much. Those without children are even sadder!" Man Ji also dragged his wife for a photo together and even thanked her with a kiss. "My wife deserves a lot of credit. Because of my high blood sugar level, I have to take my medicine on time. Half a year ago the doctor already told me that if I didn't I might not be able to make movies again. At the time my legs already couldn't walk, so I turned down a lot of action performance. Mainly I didn't have a lot of confidence to play them well."
Leon Lai Ming released photos of his daughter. Chin Wa said that it was something to be happy about and asked if she looked like Lai Ming. "Many people say my son doesn't look like me, but I think he does." Sing Sing also answered, "Leon may be happy to death, but I am more low key. I won't show it myself. Maybe later (at school) it will be beyond me."