Donnie Yen hints at permitting her daughter to start in show business
courtesy of on.cc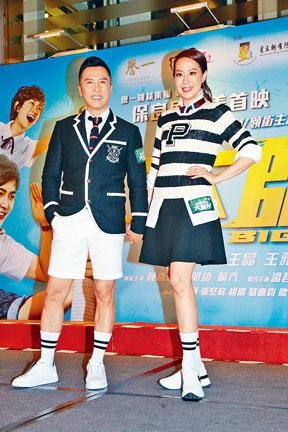 courtesy of singtao.com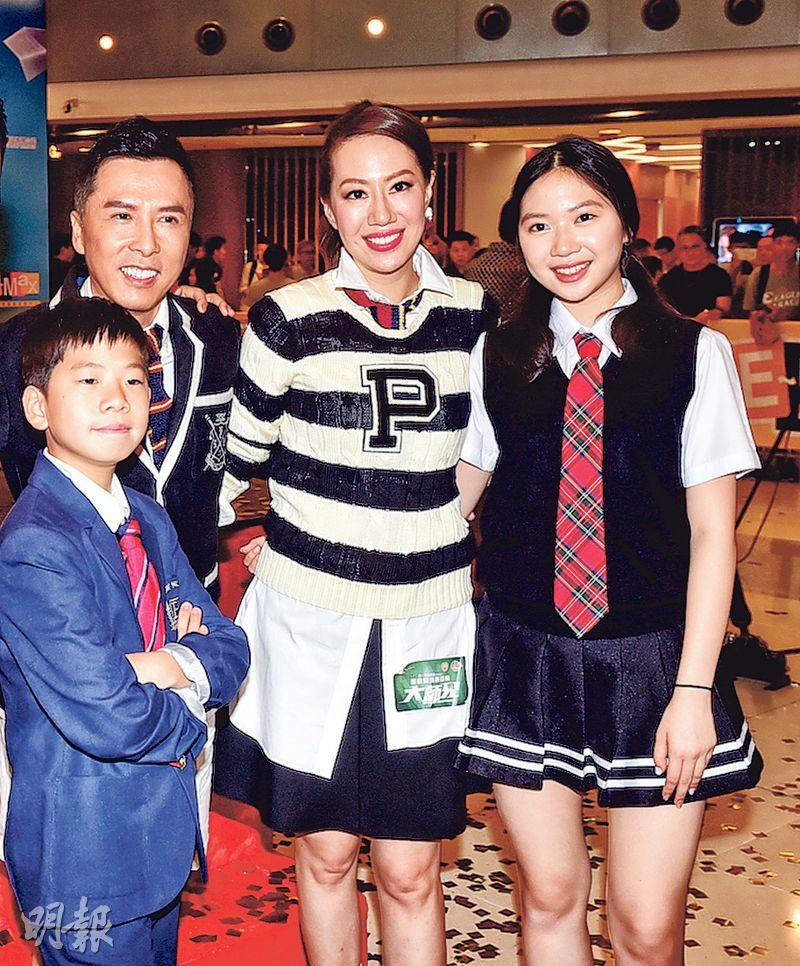 Donnie Yen, wife Cissy Wang and their children
Ray Lui and his family
Soon to be former Miss Hong Kong Juliette Louie with a foreigner Wing Chun master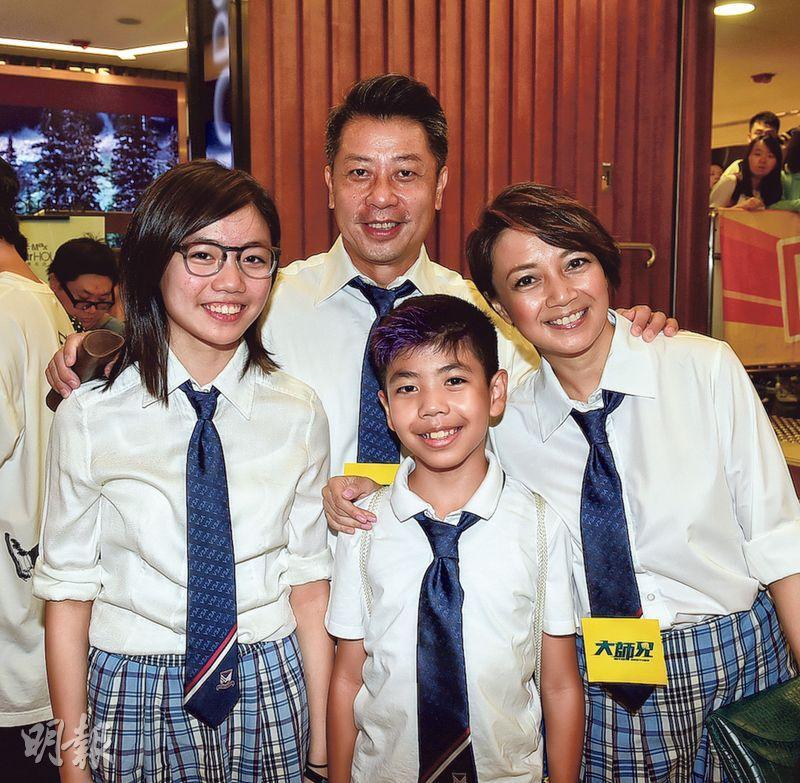 Winnie Young, her husband and their children
courtesy of mingpao.com
The Donnie Yen Chi Tan produced and starred film BIG BROTHER (DAI SI HING) two nights ago held a Po Leung Kuk charity premiere. Chi Tan, his wife Cissy Wang and their children attended. The new film would be about the Hong Kong educational system. Chi Tan said that his daughter was a talented dancer and singer, with her own style on stage. He paled in comparison and thus he had to let her enter the business.
Aside from BIG BROTHER's cast and crew, producers Yen Chi Tan, Wong Jing, Connie Wong, director Kam Ka Wai, Dominic Lam Ka Wa, Wu Fung, Li Fong, Lau Nam Kwong, Bruce Tong Kwan Chi, Chris Tong Kwan Yiu, Gladys Li Ching Kwan, Gordon Lau Chiu Kin, Lin Qiunan, Yun Qianqian, Tse Ko Chun supported the film premiere and Po Leung Kuk for exploring life goals for young people. The event dress code was school uniform, which many guests adhered to. Actors who played students in the film also wore uniforms with Yen Chi Tan.
Yen Chi Tan said that making an educational film like BIG BROTHER has been a dream of his for a long time. On screen students after working with Yen Chi Tan talked about the subject that they would like Yen Chi Tan to teach the most. Chi Tan said that he has never liked school, but his children have no problem. The oldest is the best.
Speaking of the drastic tax increase on Mainland film production for actors, Chi Tan responded, "I feel like other businesses, the more actors work the more they get. When you work more you have to pay more taxes. The policy targets those who don't concentrate on making movies and use improper methods. I am very open and transparent. I work with four major companies, (Raymond) Wong Pak Ming, Media Asia, Emperor and Wong Jing, my salary depends on each film's investment and my jobs on them. Each film has different production budgets, but you can't always say all the production budget has been spent on actors so production has to shrink. The most important is finding a balance."