courtesy of on.cc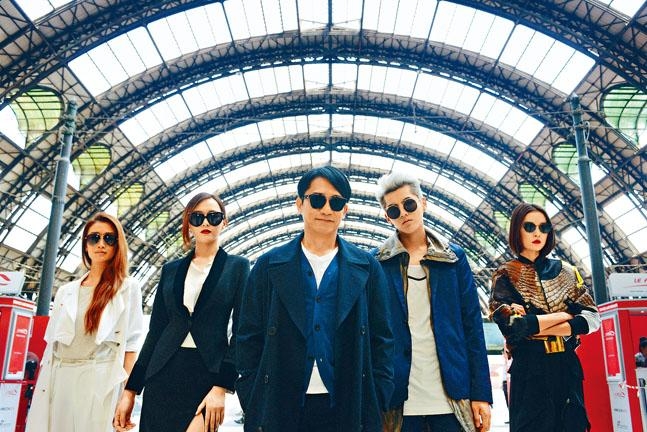 EUROPE RAIDERS opens with over 100 million RMB
courtesy of singtao.com
The Jingle Ma Chor Sing directed, Tony Leung Chiu Wai, Kris Wu Yifan, Tiffany Tang Yan, Jennifer Du Juan and George Lam Chi Cheung starred film EUROPE RAIDERS (AU JAU GUNG LEUK) has already opened in the Mainland and broken 100 million on its opening day. Deeply rooted in the film, the classic Hong Kong style dialogue, plot and action scenes brought back everyone's collective memory and were deeply loved by the Southern audience. In the South a wave of "viewing fever" even began. In particular the clean and crisp fight scene in the film delivered the unique, hot blooded passion in Hong Kong flm and triggered the memory of many Hong Kong film fans.
The "classic Hong Kong style" action was designed by Jackie Chan Stunt Team's ace action director Han Kwan-Hua. This Hong Kong Film Award and Golden Horse Award Best Action Choreography team member even led the JC Stunt Team members to start studying the script months in advance. Beginning with characters and plots, they began conceiving and creating action scenes and conducted a 2 month action training with the actors. Using strong sparring training they honed the actor's action response and action details.
The film company also released an action training video, showing Du Juan, Jennifer Tse Ting Ting, Zhou Xiaofei's action training before the shoot began. Faced with highly difficult fight scenes, each actor seriously trained with every punch and kick to hone into their decent abilities in the film. Hooks, kicks that were filled with power, light and agile dodging and advanced showed their handsome sides thoroughly.