Evelyn Choi
courtesy of on.cc
Jingle Ma, Tony Leung Chiu Wai, and Tiffany Tang
courtesy of singtao.com
Tony Leung Chiu Wai is learning to play the piano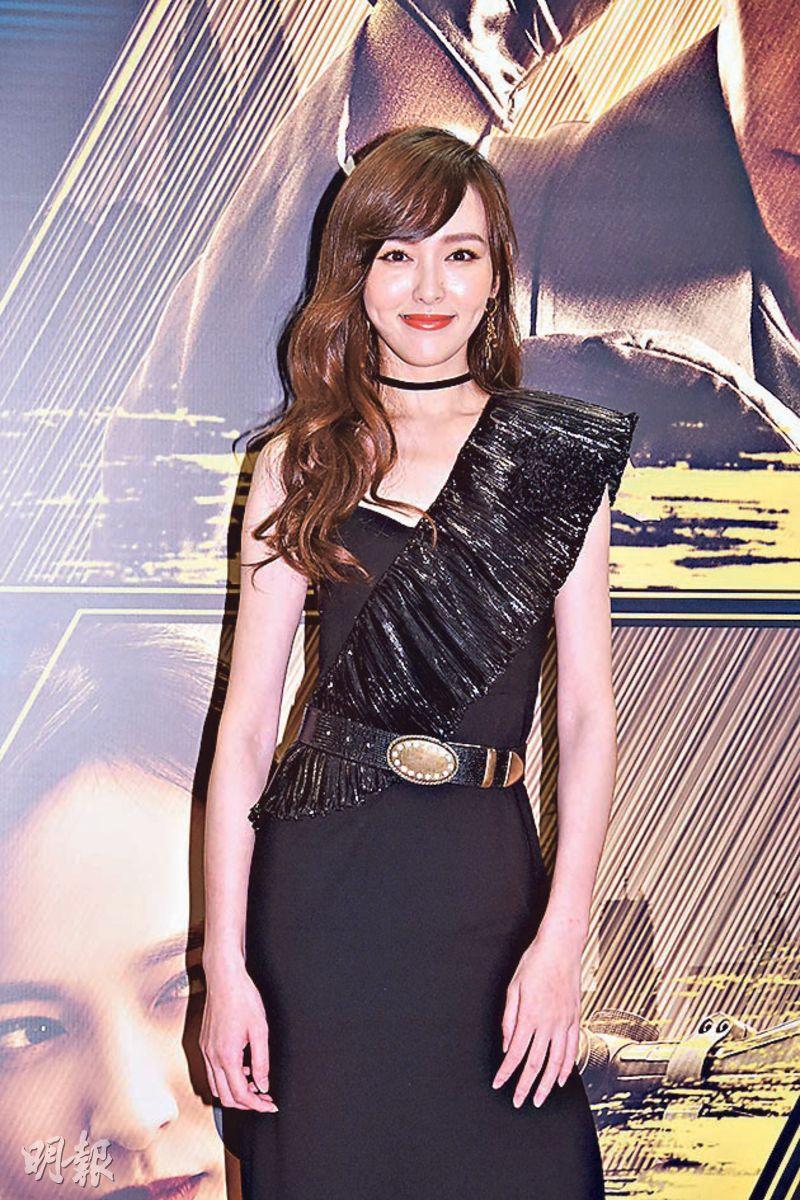 Tiffany Tang attends the Hong Kong premiere
courtesy of mingpao.com
Tony Leung Chiu Wai and Jet Tone ended its 30 year relationship as his wife Carina Lau Ka Ling took over as manager. After 36 years in show business, now he is enjoying life. He hopes to spend more time with his wife and family. When he does not run into a suitable script he would keep playing and do whatever he likes to do.
The Jingle Ma Chor Sing directed, Tony Leung Chiu Wai and Tiffany Tang Yan starred film EUROPE RAIDERS (AU JAU GUNG LEUK) two nights ago held its premiere. Wai Jai said, "18 years ago I worked with Ma Chor Sing on TOKYO RAIDERS (DONG GAING GUNG LEUK), then SEOUL RAIDERS (HON SING GUNG LEUK), now this time with the third installment the feeling is still familiar. I hope to keep it going." Director Ma also praised Wai Jai to still be very fit in the third film. Tang Yan said that she was under Wai Jai's electric eyes.
Wai Jai revealed that Hong Kong was the final stop for EUROPE's promotion. He would be on vacation until January next year when the MONSTER HUNT spin off will begin production. Thus he could travel during the time. "I love sailing, hiking, bicycle riding, water skiing, windsurfing, surfing, a year won't be enough. However I am a master of none, I just like to play. Earlier I had to learn to play the piano for THEORY OF AMBITIONS (FUNG JOI HEI SI) and I fell in love with it. Now I am learning to play with an instructor. In the morning after exercise I would learn to play the piano and read, but I won't take any certification test. I only think that this was an enduring interest, since I didn't have enough time to play I won't act. (Manager Lau Ka Ling knows how you feel?) I told her many times, she feels the most important is for me to be happy. Right now I follow my heart, when I want to make a movie I do. I do whatever I like to do. When I have something suitable I would work, if not then I would keep playing. Now my life is at its happiest. I have been acting for 36 years already, I kept charging ahead and had no time for those around me. I rarely kept Mommy, wife, sister, niece, mother in law company, so in the future I want to save more time for them and for what I want to do."
Wai Jai is very demanding about work, each time he has to do his best. Thus he gives himself a lot of pressure. He reveals that due to stress he has a habit of grinding his teeth. "Work has been very stressful, the dentist says I have a habit of grinding my teeth. So he made me a mouthpiece. Yet when I am not at work I don't grind my teeth. Work is too tense. (After Ka Ling became the manager has it been even more relaxed?) That's unrelated, people at different stages would have different pursuits. Now I want to have more time to do other things. (Would you tell your wife Ka Ling to slow down her pace as well?) She can't slow down, I asked her to see the foliage with me in the fall. In the end she only agreed to take a week off. She is very busy, she really likes to work and loves to have fun of a group of people. I like to be by myself."
Earlier Ka Ling revealed that she wanted to persuade Wai Jai to do a play. Wai Jai said, "I don't dare to. Not only would I have to spend a lot of time to prepare, but performing in a play is very scary. When I sang before I was already very scared, so many things are about fate. They would depend on you dare to or not. If you can let go then you can do them. (You can play some simple characters first?) Either I don't do it, if I do I would do more. I just don't want to work as a couple."
Would Wai Jai look for another management company? He said, "I don't know, that would depend on fate. For now my workload won't be much, a movie a year. I will go slow and won't be deliberate. (Has anyone offer their services to you?) You have to ask Lau Ka Ling about that, I really don't work much. For now Lau Ka Ling would handle it. After the MONSTER HUNT spin off I may not make another movie for a year. (Are you semi retired?) I can't say I am half retired, I just want to work when I want to."