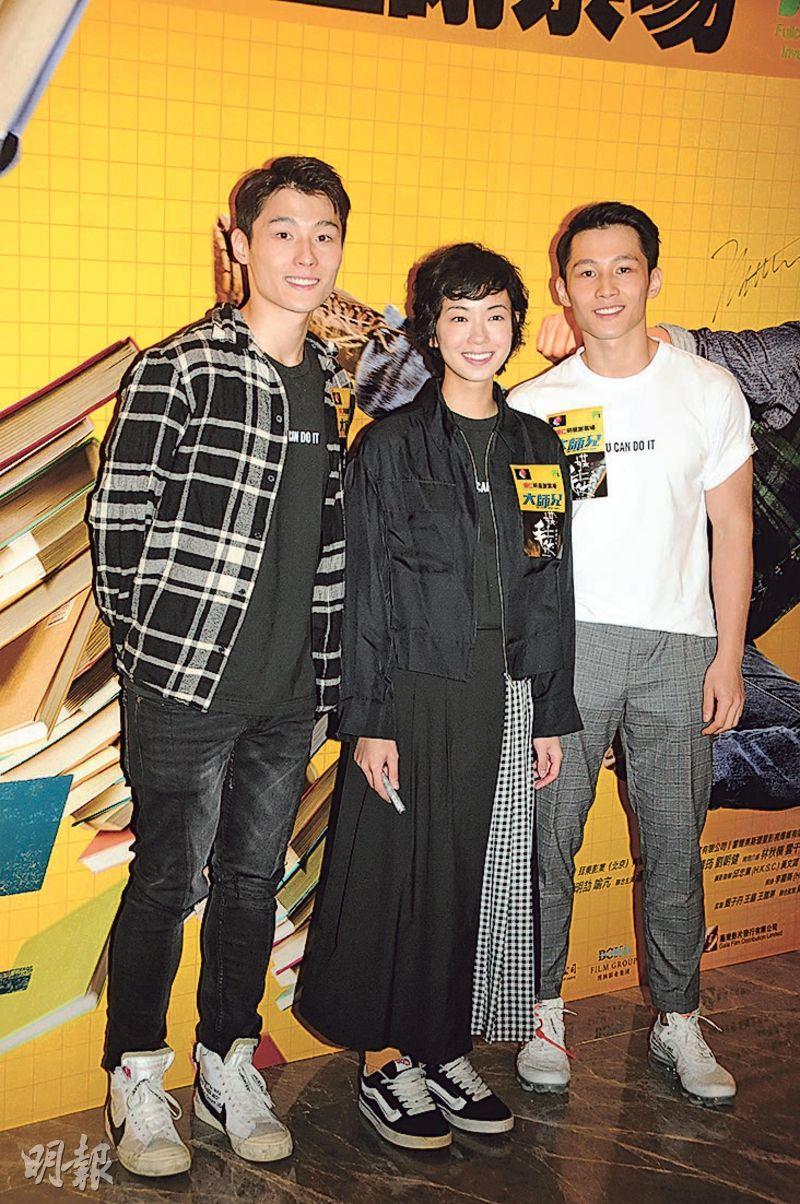 courtesy of mingpao.com
Bruce Tong Kwan Chi, Chris Tong Kwan Yiu and Gladys Li Ching Kwan two nights ago attended their film BIG BROTHER (DAI SI HING)'s audience appreciation event. The Tong Brothers revealed that their father Tong Chun Yip saw the film already in Beijing and was pleasantly surprised that their performance was much better than he expected. Kwan Chi said, "Papa felt that for our first film it was acceptable, we would have to pay attention to our dialogue delivery pace and how natural it is. Mommy felt that sometimes I did well, sometimes little brother did well. I am very happy that friend's, online and outside responses have been mostly positive." The brothers hoped to make a war film next. Younger brother Kwan Yiu felt that playing a soldier would be cool and able to show his masculinity. They would be willing to try playing opposite each other as hero and villain.
Li Ching Kwan has worked on commercials, web drama and films. She did not dare to call herself "big sister" as she humbly said that she did not consider herself full of experience. Her ViuTV reality show last year will air soon, she was also working on the TVB series LIFE ON THE LINE. She had no problem with going against herself and was not worried that TVB would be upset. She explained, "Now I am not signed to any television station. Last year the series was an one year contract and I have worked with different platforms. I never thought about whether I have upset TVB that they wouldn't ask me to help with the promotion. I have already finished all the jobs before the contract so I am not worried. I would gladly help if they need me to promote."