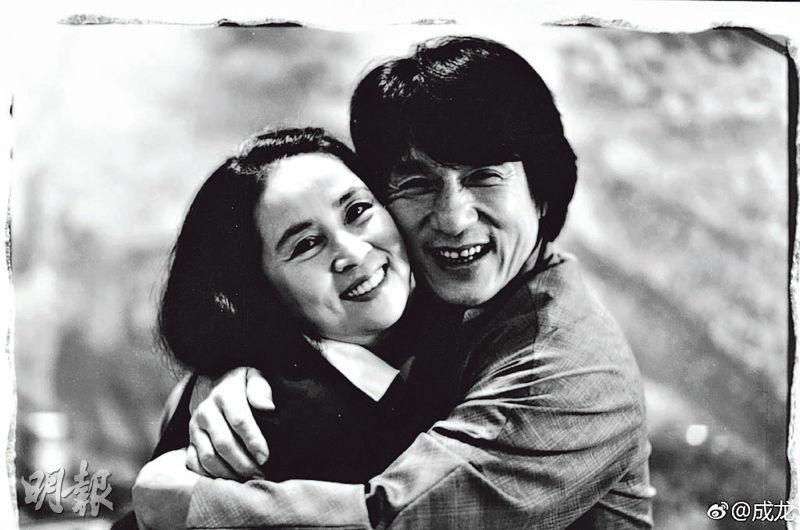 courtesy of mingpao.com
Jackie Chan on the Chinese Valentine's Day yesterday presented a romantic gift to his wife Joan Lin. He asked Jay Chou (Chow Kit Lun) to write a song and Preston Lee (Lee On Sau) to write the lyrics of THANK YOU FOR A LIFETIME and posted a message to Lam Fung Giu, "I love you!"
Jackie Chan admitted that before he never seriously celebrated the holiday. "I have never been a romantic person. Sister Giu also isn't someone who cares about tradition. Once I brought her a lot of roses, she even called me 'crazy'. This time I want to give Sister Giu a song: THANK YOU FOR A LIFETIME; I have said on many occasions, after so many years I often tell Sister Giu 'thank you'. Thank you for cooking for me, thank you for ironing my clothes, thank you for raising JJ and Jones (my two golden retrievers), thank you for taking care of Papa and Mama, thank you for keeping Little House (Jaycee Chan) company......the words 'thank you' I think I will still say to her for the rest of my life. This gift has been in preparation for over 2 years, I even asked Jay Chou and Preston Lee for help. With so much heart, I think she probably won't call me crazy! This year will be Sister Giu and my 36th wedding anniversary. Aside from this song, I also want to say to her, 'Lam Fung Giu, I love you'."