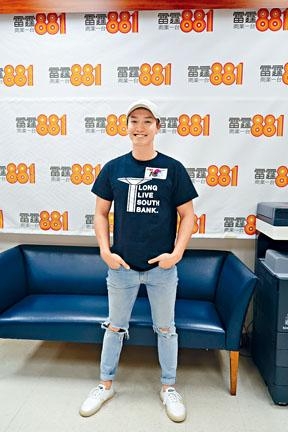 courtesy of singtao.com
Jason Chan Pak Yu yesterday appeared on Commercial Radio. Speaking of working on the charity film ADIEU (GO BIT JI JIN) at the invitation of his friend King Chiu King Ho, the director Kenneth Lau Hau Wai was suspected to have "run off" after swindling tens of millions. Jason admitted that the news was very surprising. As for Chiu King Ho gathering investment for the film from friends, he said that Chiu King Ho felt guilty and hoped that he would not carry the weight of it all by himself.
Jason said that during the production nothing was unusual. After the shoot he immediately received his salary. He heard that the film would be edited again for scoring, but he did not know about any actual release date. Earlier he attended a screening and said that he was not good at emotional scenes at all. At most he was only able to perform brotherly love. He had a hard time with getting into character and falling for his co-star. Thus he was not good at relationship scene and joked that his wife could relax.