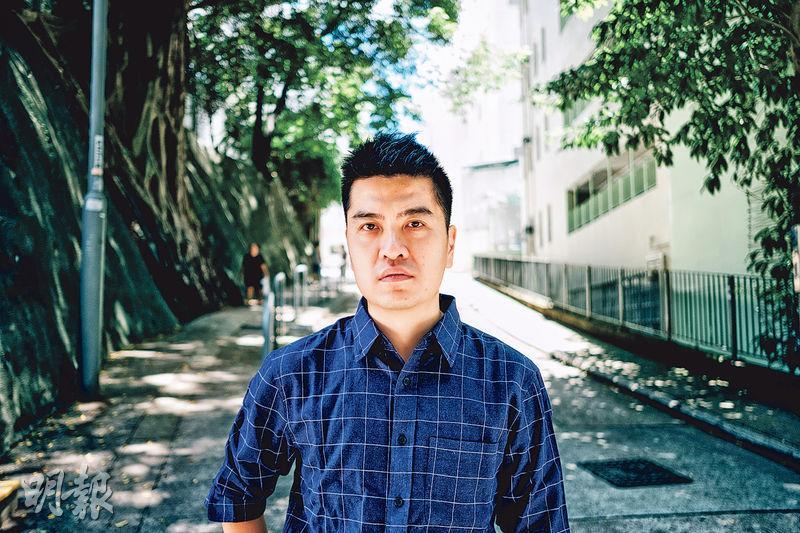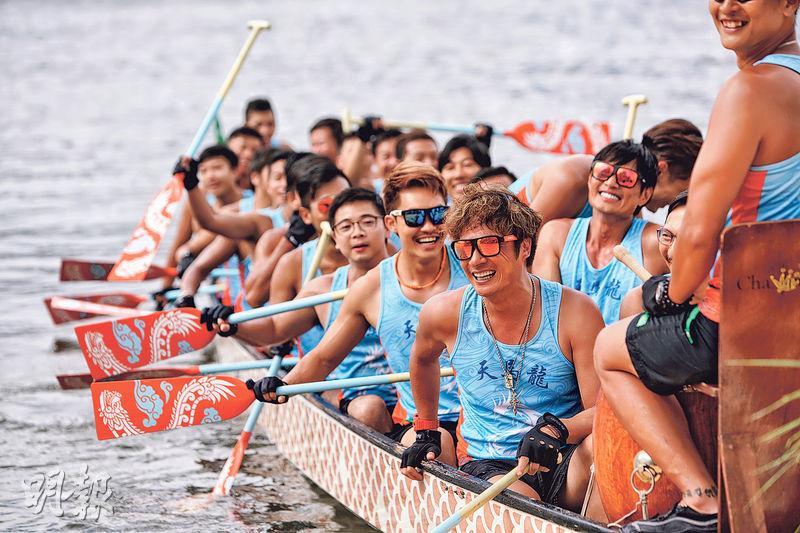 courtesy of mingpao.com
The new director Sunny Chan Wing Sun directed, Francis Ng Chun Yu, Ken Wong Tak Bun, Poon Chan Leung and Tony Wu Tsz Tung starred film MEN ON THE DRAGON (YIK LAU DAI SHOOK) went against the tide at the box office just like the uncles in the film. The film opened on the 2nd to only HK$ 220,000, but because of good of word of mouth and the director and the actors' nonstop cinema audience appreciation promotion it grew stronger and stronger. Its box office steadily rose as after 20 days (as of the 21st) it already accumulated HK$ 7 million. From the current trend, the audience still kept growing. On Monday 4,454 viewers were admitted. The next day it grew to 5,605. The number of cinemas and shows has not dropped. Conceivably it absolutely would have no difficult with breaking HK$ 10 million at the box office.
As for already passing HK$ 7 million at the box office, director Chan Wing Sun was pleasantly surprised. "I have mixed emotions. Hong Kong films that are released in Hong Kong nowadays would have box office performance that is very hard to predict. I would face it normally. Of course I hope it would perform well at the box office. The HK$ 220,000 opening was a little disappointment, because a movie didn't just answer to me, but had the effort of many people. Now the box office is steadily rising, it is very encouraging." The audience response and word of mouth undoubtedly gave new director Chan Wing Sun a shot of confidence. "Before the release I was worried whether the audience would like this film, because it was different from the traditional Hong Kong film production method. Movies with many leads and purely about sport were very rare."
Chan Wing Sun said that every weekend he went to different cinemas to promote, the atmosphere was great. The audience included different eras and they were very enthusiastic about expressing their opinions. What was the most touching problem for him? He said, "A viewer said that he hasn't gone to see a movie at the cinema in a very long time. This film was able to attract them and not disappoint. They were very pleased. Some viewers also thanked me for saying 'I haven't been so happy in a very long time'. Some middle aged people also spoke from their hearts. Some dragon boat race friends came in their uniforms and said that they were happy about dragon boat becoming a movie subject."
Some viewers said that the film was very meaningful and thoughtful. Chan Wing Sun said that the film was about life, life not only had a lot of surprises, full of twists and turns that you still had to face. He liked the scene in which Ng Chun Yu sighed at the park, then Poon Chan Leung said to him, "It's very far ahead!" Ng Chun Yu said, "We have to row no matter how far." It was exactly the film's principle.
Chan Wing Sun once revealed that because the film had so much story that some could be continued. Did he hint at a sequel? He admitted that the characters could be extended, and he has seriously talked about a sequel. However no direction has been confirmed. It might not be a story continuation, but the film would have the original cast.
Chan Wing Sun said that in the future he would still like to make purely domestic comedy and light subjects. He said, "The audience now has a harder time with laughter and are in worse mood, but I will keep trying and continue to make this type of comedy."
Chan Wing Sun also said that Ng Chun Yu was very helpful. "Chun Yu helped me a lot. He is a director himself, from pre production preparation to screenplay, character design, to production and editing he provided a lot of advice." Many picked him and Ng Chun Yu as the favorites for the New Director and Best Actor Hong Kong Film Award next year. "Many people told me, but sorry, I don't want to give myself pressure. I would face it normally. Other than me, all the actors and crew, I want them all to win. They helped me a lot and gave a lot too, every actor performed very well, very outstandingly."
From the current trend, would HK$ 10 million be within reach at the box office? Chan Wing Sun thanked the audience and the cinemas for their support. "Some friends saw it 2 or 3 times. During audience appreciation, some viewers said they saw it for the 7th time already." He did not dare to imagine whether it would break HK$ 10 million at the box office, but the box office indeed as the film critic described was a "miracle". The box office did not subside with time and went against the tide instead.