courtesy of on.cc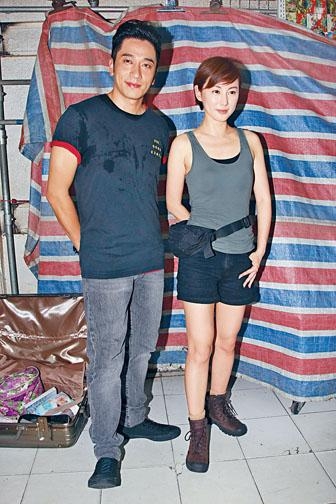 courtesy of singtao.com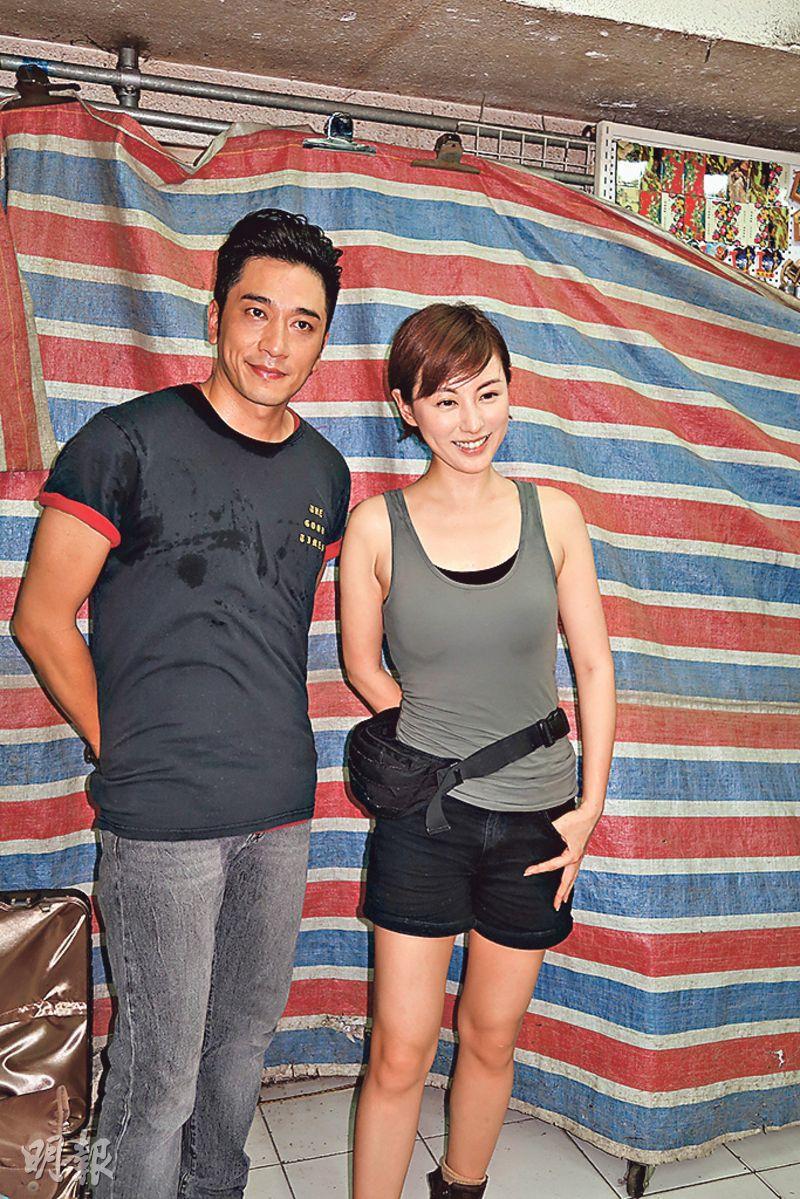 courtesy of mingpao.com
Ron Ng Cheuk Hei and Annie Liu (Lau Sum Yau) two days ago went to the Mongkok Ladies' Market for the film JOI GEIN NUI YUN GAI's location shoot. Their first scene in the heat was a chase scene as Wise Guys chased them. Ron grabbed Sum Yau by the hand and ran, but Sum Yau's pace was not as fast as Ron's. She injured her right thigh muscle but Sum Yau tolerated the pain for 7 or 8 hours to continue to work. The crew could only give her ice for the pain and avoiding "rubbing" the wound to pretend swelling. Sum Yau insisted against seeing a doctor. "I only worry that during the shoot the impression would be I am limping. After that case scene, the director thought that I was smiling and wanted to shoot it again, but after watching the playback he saw the painful expression on my face and accepted the take." Reporters joked that Ron injured her, Sum Yau defended Ron and said that it had nothing to do with him. He has always taken great care of her, only before the shoot she forgot to stretch and got hurt. Was she worried about rumors? Sum Yau said, "That's impossible, I am a rumor insulator!"
Sum Yau in a tight tank top and shorts looked exactly like Tomb Raider Lara. Sum Yau said that in the film she played a transport worker and had to drive a big truck. She had a "Ding Dong pouch" (fanny pack) for her phone. Earlier she had to learn to drive with an instructor, she even had to learn how to push a cart.
Ron stressed repeatedly that Sum Yau did not got hurt because of him. Sum Yau also already said that it had nothing to do with him. Ron said, "At the time the director asked, we wanted to run faster for one take pass without any bad take. During the fight scene I pushed her away a little to keep her from getting hit, but Sum Yau was very professional. After the injury she still insisted on continuing." Ron revealed that in the film he played a gambling parlor look out, a secondary school classmate who had a crush on Sum Yau. They went from rivals to having feeling for each other, only that they would not have any intimate scene. "I am a little disappointed. Today was the best, we shot a hand holding scenes. I never thought that as soon as we held hands she would be hurt, I felt really sorry. I have to treat her better, otherwise everyone would blame me for injuring Sum Yau BB!"
Speaking of old flame Zhang Xinyu's wedding rumor, Ron graciously sent his well wishes, "Congratulations to her!" However he said that he was still single. Since work has been scheduled until next year he would not have time to meet girls. Reportedly Zhang Xinyu's fiance was a special agent, Ron joked, "I am a cop too (on screen), anyway congratulations to her!"