Jacquelin Chong
Nancy Wu says that TVB is assigning her to a travel program
courtesy of on.cc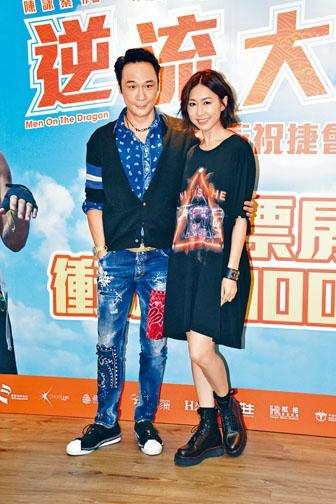 courtesy of singtao.com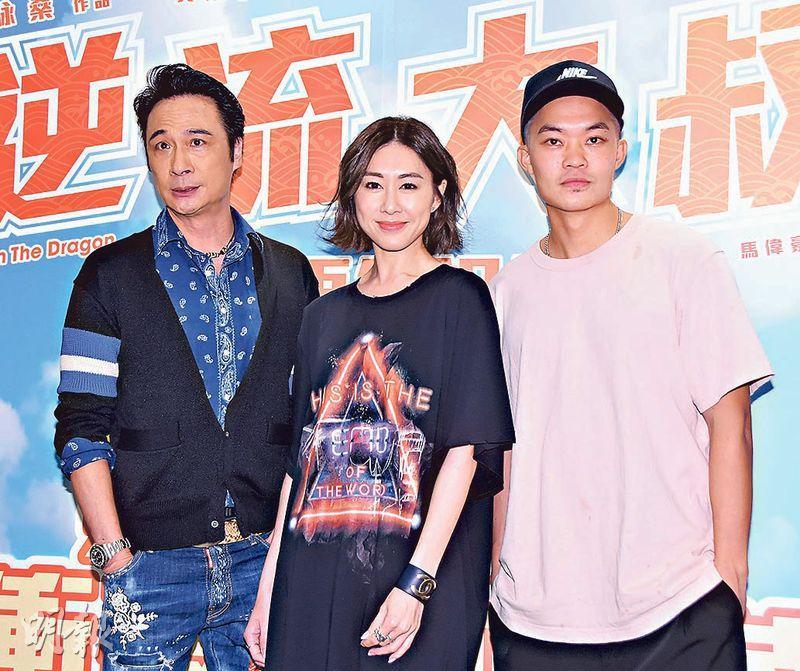 courtesy of mingpao.com
The film MEN ON THE DRAGON (YIK LAU DAI SHOOK) grew stronger in momentum as it broke HK$ 10 million at the box office. Two nights ago it held a celebration. Francis Ng Chun Yu, Nancy Wu Ting Yan, Tony Wu Tsz Tung, Jacquelin Chong Sze Man and director Sunny Chan Wing Sun attended. Each held a special edition moon cake to celebrate in hopes of the film to keep its run until the Mid Autumn Festival.
Ng Chun Yu admitted although this time the film did not open to a HK$ 10 million box office, but with word of mouth it grew stronger and stronger and thus he still felt pleased. Earlier he stated that if the box office would pass HK$ 10 million he would show off his muscles. He immediately said that Poon Chan Leung was the one who agreed. He of course would wait until the end. For how much would he be willing to? He said, "It's not a money issue. Later it may go to HK$ 12 or 15 million, I would cover the end. I am working out right now, I will show what I will get. However Poon Chan Leung said that he would show one piece (of muscles). He really is irresponsible."
How would Ting Yan show her support? She said, "I normally work out, I have to work out more, but of course Brother (Chun Yu) would have to. That's rare. How often would you get to see him showing off for everyone. No one has seen him do it all the years!" Chun Yu admitted that he hoped the audience would continue to support the film, as he did not want the film to stop at HK$ 10 million. He also thanked the 4 major cinema circuits for their support, scheduling cinemas to have prime time shows and enabling them to row their dragon boat until the Mid Autumn Festival. However the film cost HK$ 16 million. Chun Yu said that even if the box office will reach HK$ 20 million they still will be empty handed. "In business you can't disappoint the boss, you have to make a little for further investment next time."
Wu Tsz Tung was working on a movie and still took a hour meal break to attend. He was very happy that the film made over HK$ 10 million at the box office and hoped that it would run until the Mid Autumn Festival. The entire family could see it. Since every "uncle" would show their muscles to thank the audience, Wu Tsz Tung said that people have already seen his muscles in the film. Ken Wong Tak Bun, Poon Chan Leung, Ng Chun Yu and director Chan Wing Sun would have everyone's interest instead.
Tsz Tung said that his girlfriend Stephanie Au Hoi Shun has already seen the advanced screening with family and praised him. As for her Asian Games silver medal performance in the 4X100 medley relay, he said, "I congratulated her. As an athlete one would give their all in every race. Awards are encouragements. She too values the process more than the result, but this medal gives her even more confidence as she wants to prepare for the Olympic Games!" His girlfriend just returned to Hong Kong and is resting. He has to work so he hoped to take time in a few days to celebrate with a good meal.