courtesy of on.cc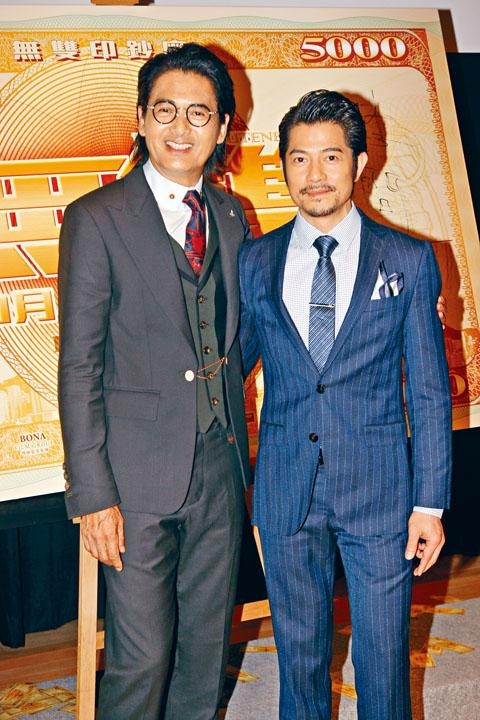 courtesy of singtao.com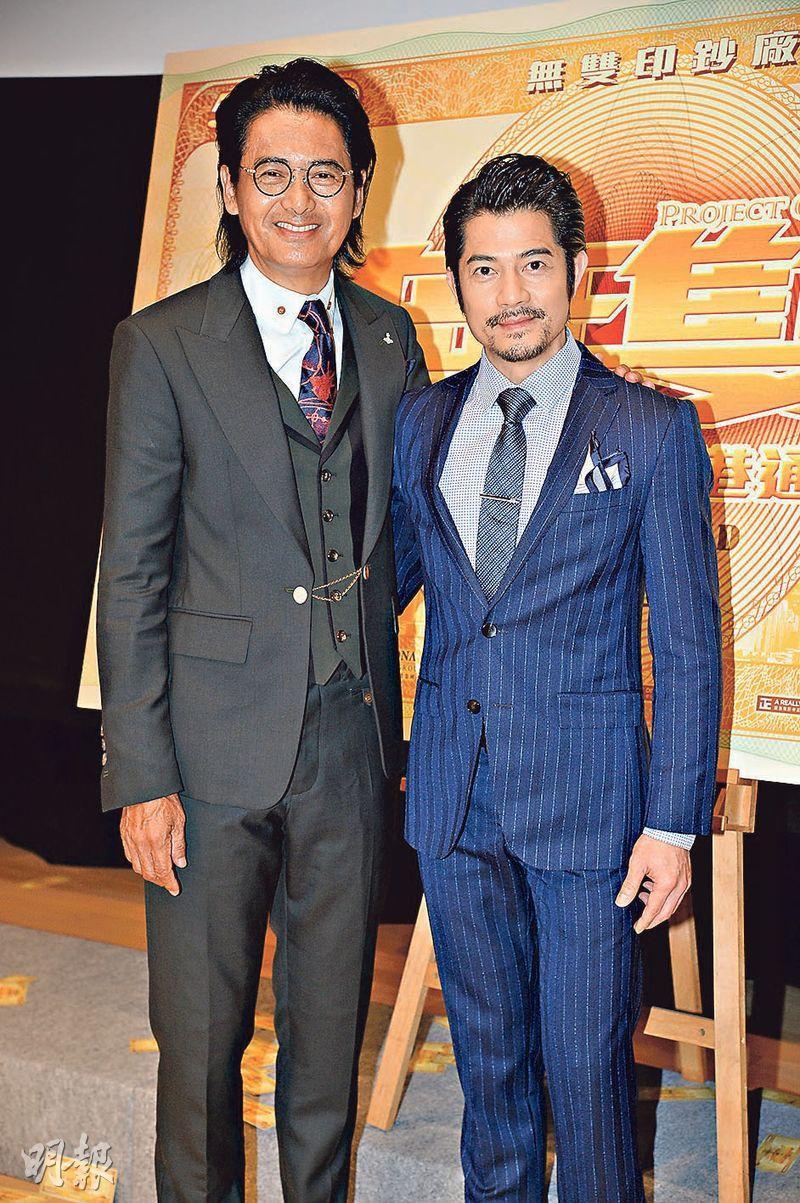 Chow Yun Fat is very happy to hold guns again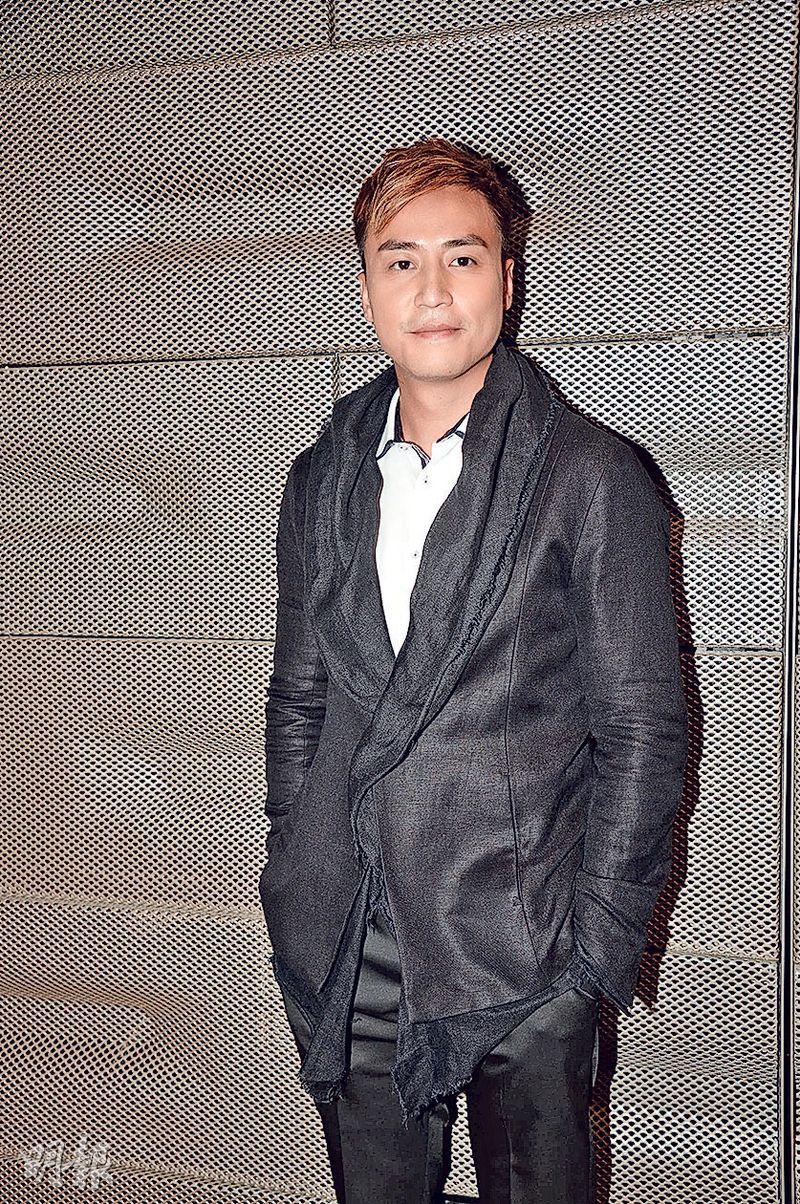 Justin Cheung
courtesy of mingpao.com
The film PROJECT GUTENBERG (MO SEUNG) will open on October 4th. Two leads Chow Yun Fat and Aaron Kwok Fu Sing yesterday at the promotion turned into the group's chief executive director and chief technical director to announce the distribution of Hong Kong highest denomination bill HK$ 5,000 and sign a distribution contract in the ceremony. Bona Group Chief Operation Officer Jeffrey Chan Wing Hung, Emperor Group chair Dr. Albert Yeung Sau Sing, director Felix Chong Man Keung, producer Wong Ban, Fat Soh Jasmine Tan, actors Liu Kai Chi, Catherine Chau Ka Yi, Paulyn Sun Kai Kwan, Deon Cheung Chun Chi, Justin Cheung Kin Sing, Leung Kin Ping, Carl Ng Ka Lung and Dominic Lam Ka Wa opened fire to toast to the film's box office success! Fat Gor and Sing Sing have worked together many time. Fat Gor said that this time they worked like "you go, I go". They were like two brothers who would die without seeing each other for a day. After the wrap did Fat Gor miss him very much? Fat Gor said with envy, "Sing Sing has two girls now, what would he need me for?"
Fat Gor grew out his hair and wore sunglasses and the same style of suit as Sing Sing. Fat Gor revealed that from June last year when the production began to the August wrap, he went to Chiang Mai and Vancouver for location shoots. Sing Sing pointed out that this time Fat Gor had it the roughest this time because in Chiang Mai had to be in a rain of bullets and do wire work. Fat Gor joked, "I am very happy, I haven't held a gun in a long time!" Would he dual wield like in A BETTER TOMORROW? He said, "All kinds of guns, even squirt guns. It's very exciting, but it is still quite far from the 80s. Before when I worked it would take half a year, now it would take only two week. Before whatever the director wanted to shoot we shot, we could even scrap what we shot. Now it is very expensive to make a movie. The planning has to be even more precise."
Did he get hurt from the action and gun fight scenes? Fat Gor stated, "Since I got into the habit of exercising I am more agile, even ten Kwok Fu Sing would die!" Sing Sing admired Fat Gor. They both exercise to stay fit but Fat Gor even hired an instructor to train his shooting. After years of movies with guns he still trained anew. Fat Gor said, "I used to just guess. I live and I learn, I have to more than look he part. I trained for several months. I am smart and a good student, I also put a lot of effort into it!"
Sing Sing also praised Fat Gor since working together last year he is just as fit. Fat Gor instead thanked Sing Sing as his "mentor". When they first worked together on THE MONKEY KING he saw Sing Sing running in the room after work. He was affected to work out as well. Now even his hepatitis has been cured, he felt the benefit of exercise truly was wonderful. Fat Gor said, "The first time we worked together we just poked at each other, in COLD WAR we didn't have much time together either. This time you go I go, like two brothers who would die without each other for a day!" Would he miss him very much now? Fat Gor said, "Sing Sing has two girls, what would he need me for? He has a big treasure and a small treasure, his daughter is even the golden goblet!" Fat Gor also asked Sing Sing if his daughter has learned to say Papa? Sing Sing smiled and said that she started baby talk.
Earlier the film TRIVISA (SHU DAI JIU FUNG)'s team was sentenced for mismanagement of prop currency. Fat Gor said that this time the team followed the process exactly and reported to the Hong Kong Monetary Authority and Film Censorship Office. All the "currency" printed were reported.
Cheung King Sing was a judge on ViuTV's KING MAKER but received online criticism that he was saying nothing useful. He said that he has already been "censored" and thus he had no comment. From now on he would choose more careful and judge again when suitable. However he said that the program has been edited, which made him look like he was upset all the time. This time would be a good lesson for him.