Chilam and Goo Jai compare themselves to their old photo
Toby Chan and Stephy Tang both dress up for the occasion
Love fills the air for newlywed Kevin Cheng
courtesy of on.cc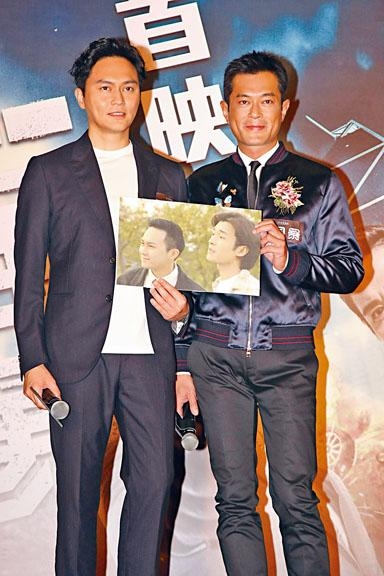 courtesy of singtao.com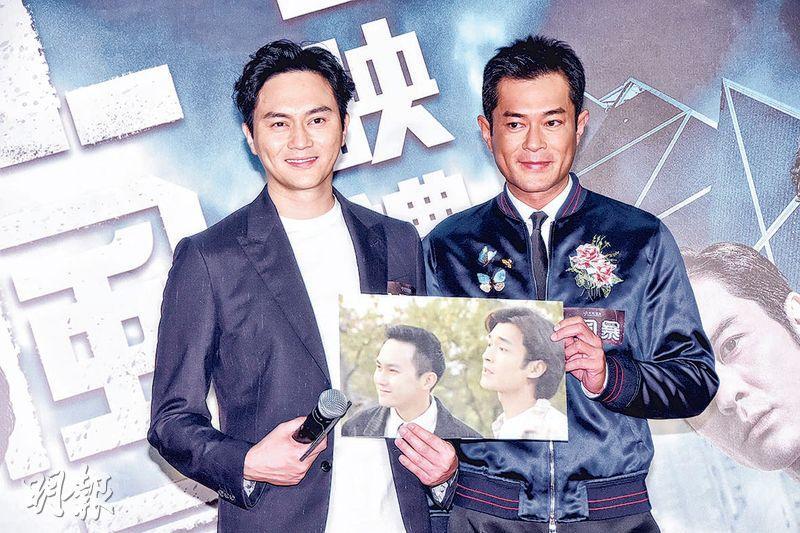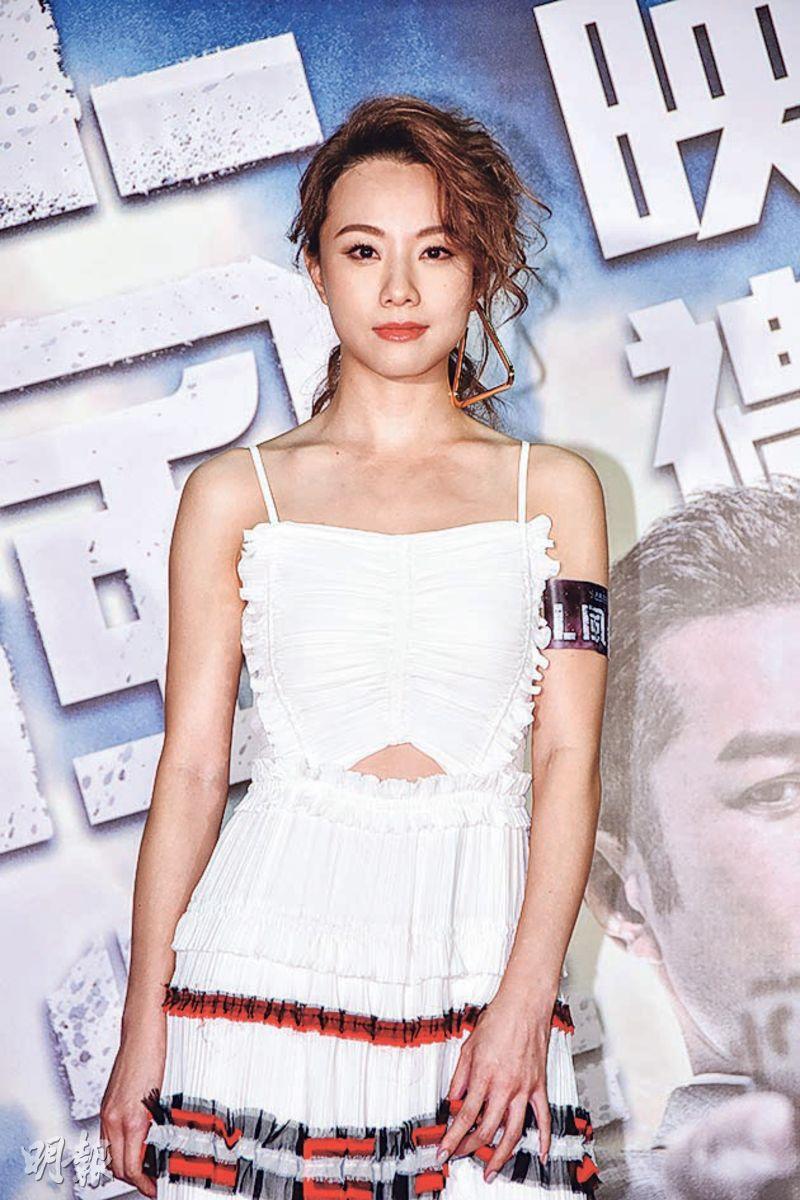 courtesy of mingpao.com
Louis Koo Tin Lok, Julian Cheung Chi Lam, Stephy Tang Lai Yun, Kevin Cheng Ka Wing, Michael Tse Tin Wa two nights ago attended the film L STORM (L FUNG BO) premiere. The event displayed photos from Goo Jai and Chilam's first collaboration, the TV series COLD BLOOD WARM HEART (TIN DEI NAM YI). In the photo they were clean cut, Goo Jai's pale skin made a strong contrast to his manufactured tan. No wonder Goo Jai said that he was being "pranked".
L STORM two days ago opened in Hong Kong and opened to HK$ 1.03 million in a single day, defending all the opening foreign films to be the day's box office champion. The actors shared their production experience at the premiere. Director David Lam Tak Luk presented honey to the August 15th birthdyay boy Kevin Cheng Ka Wing and wished him a sweet honeymoon. He also gave glasses to Monday (the 27th)'s birthday boy Chilam and the event also displayed Chilam and Goo Jai's still from the 95 series COLD BLOOD WARM HEART. Chilam joked, "At the time I looked so old. It's sharp, I loooked like just like I did yesterday." Goo Jai put away his smile and said, "What do their birthdays have to do with the photo. Obviously it's a prank on me!"
Goo Jai said that he did not feel awkward from seeing the photo, but it really was not related to their birthdays. Obviously they used the photo for a laugh. Chilam joked, "The photo didn't feel too old. 23 years ago we were still child stars, haha." Goo Jai earlier revealed that he would have to lose his tan for a new film. He said, "The film already finished production. Earlier I was almost as pale as the COLD BLOOD WARM HEART era. Only when I came out to see everyone I had a foundation. Recently I have already returned to tan. (Would you be able to accept turning light?) It would depend on the character, I like having a tan." Chilam revealed, "Me too, but after using the tanning light I had freckles all over my face, even on my ears. All the spots weren't too attractive." Goo Jai joked, "Hey, couldn't they be aging spots, haha."
Turning 47 soon, how would Chilam celebrate? He said, "I have thought about it yet, maybe book a show and take friends to see THE L STORM." Goo Jai joked, "My gift to him will be the booking." Chilam also joked if the global box office reached 300 million or so, he would go under the tanning light nude. Goo Jai said, "Then I would go under the light clothed." Finally when asked his former manager being sentenced for two years in prison for embezzling his salary, Chilam said that the matter is in the past and he had no comment.
Tang Lai Yung said that boyfriend Prince Chiu will show his support, but because he was too busy he was not in Hong Kong. He has not have the time to enjoy it. She also said that their dates were either movies, dinners or vacations. Would they celebrate their first Mid Autumn's Festival together? She said, "Probably no, neither of us will be in Hong Kong. (Have you already secretly planned a vacation?) Even if I have I wouldn't tell you, but I really have a job on hand. We never have any special celebration for the Mid Autumn Festival anyway." Despite between in two places, Stephy felt that in terms of distance they saw each other a lot. She even pointed ou that actually Hong Kong and Taiwan were very close and they would fly back and forth. "Of course we don't have to see each other every week. Sometimes when we are busy we won't see each other for one or two months. So far I still can since my movie hasn't started production yet. Next time I will have to work on location and I will be busy for awhile."