Prudence Liew
Karena Lam
courtesy of on.cc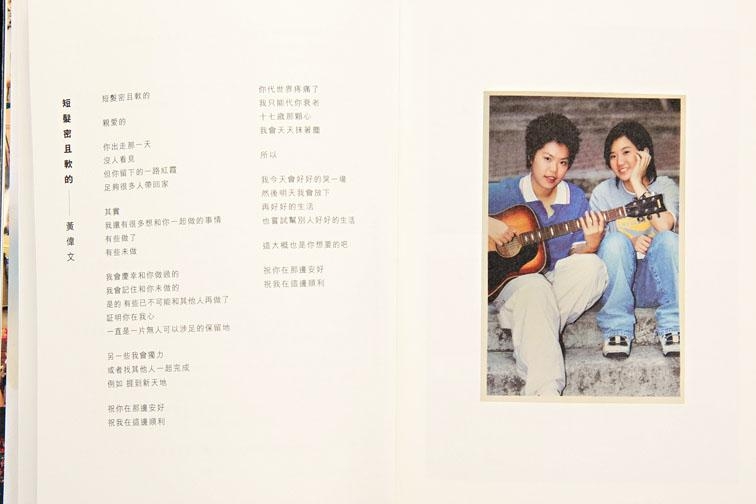 courtesy of singtao.com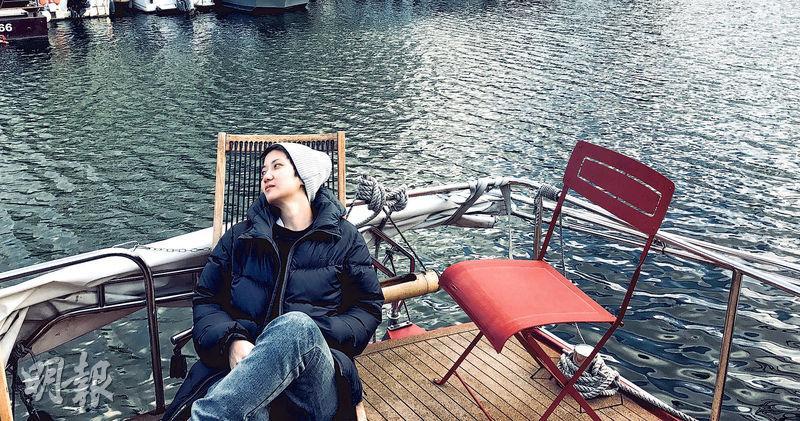 Ellen Loo's photo from her Paris trip with her wife Yu Ching Ping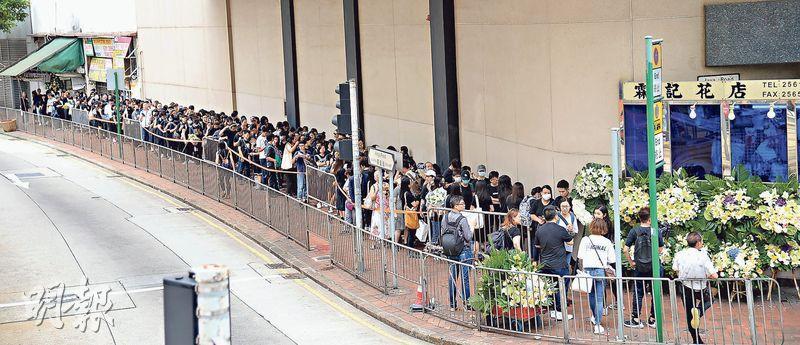 The line outside the funeral parlor reached 2000 at its peak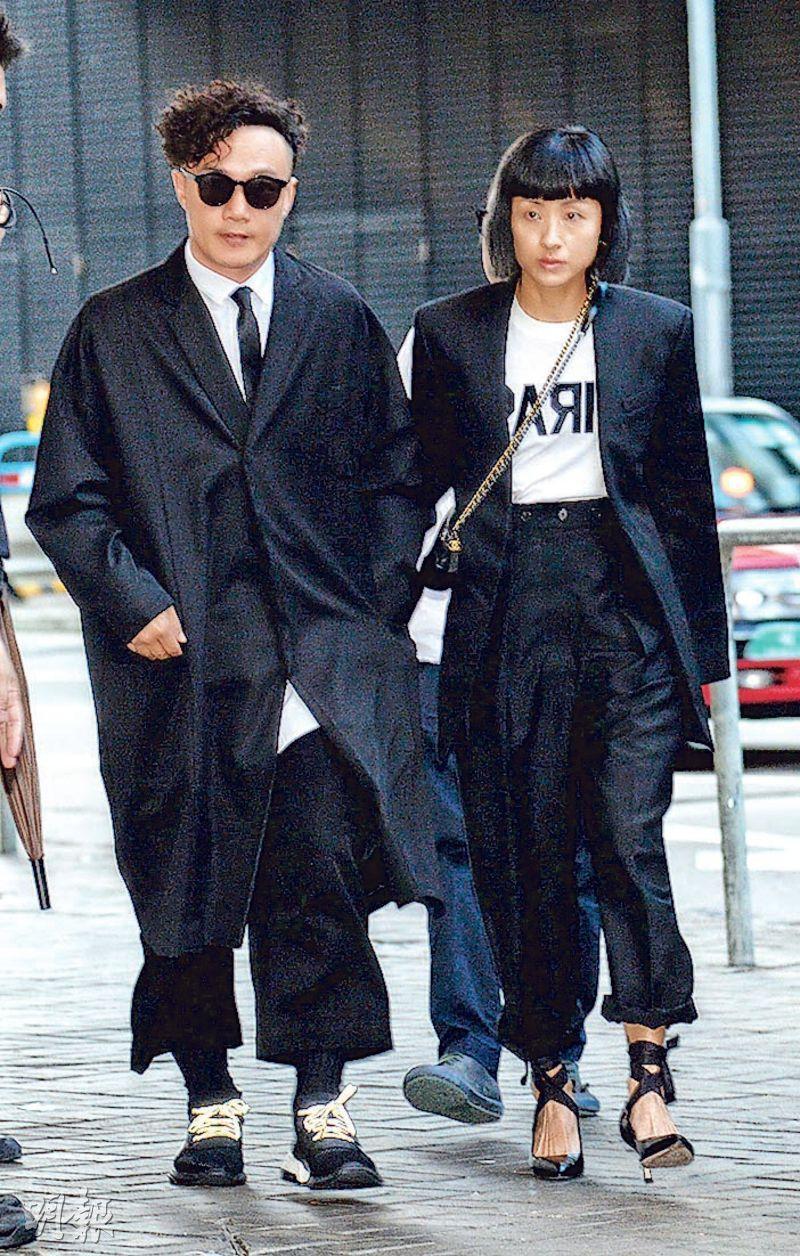 Eason Chan and wife Hilary Tsui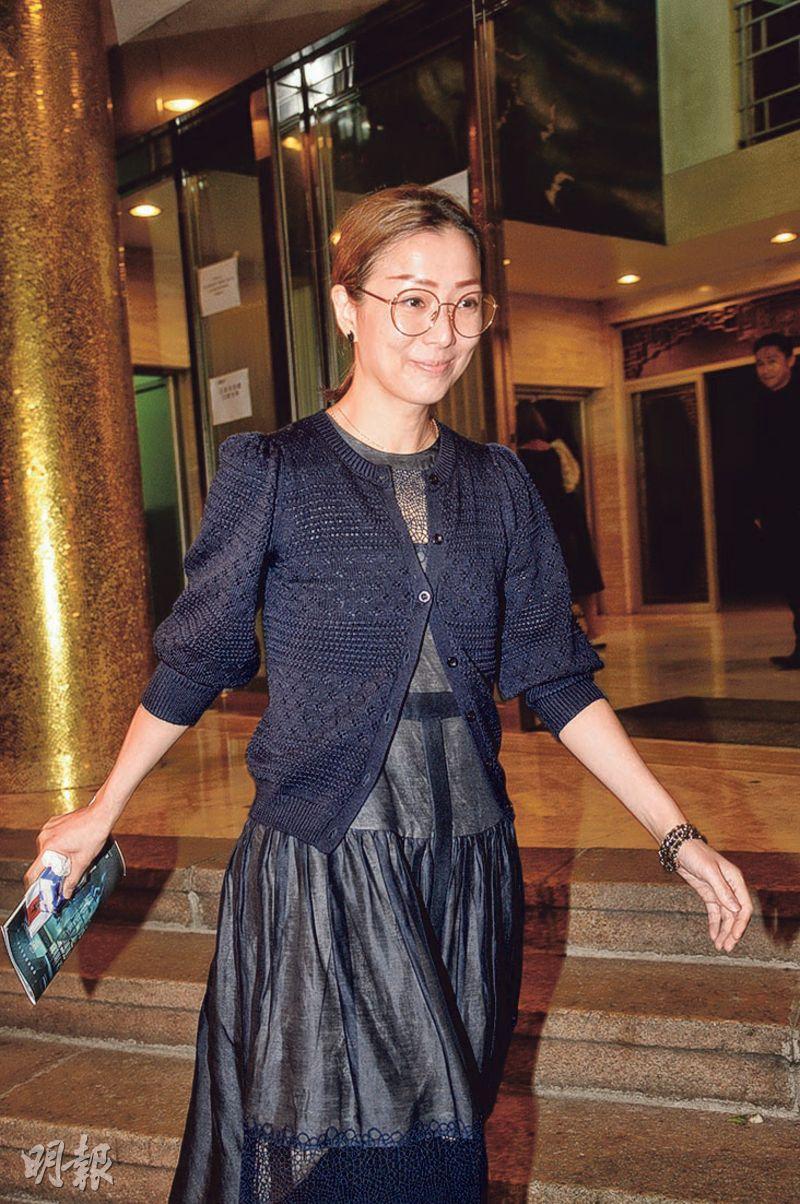 Sammi Cheng remembers Ellen Loo and all the good that she brought
Ivana Wong is all red from crying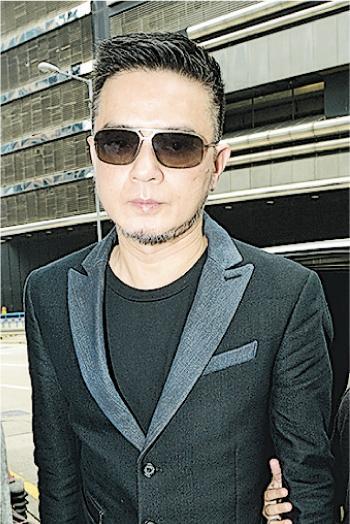 Anthony Wong Yiu Ming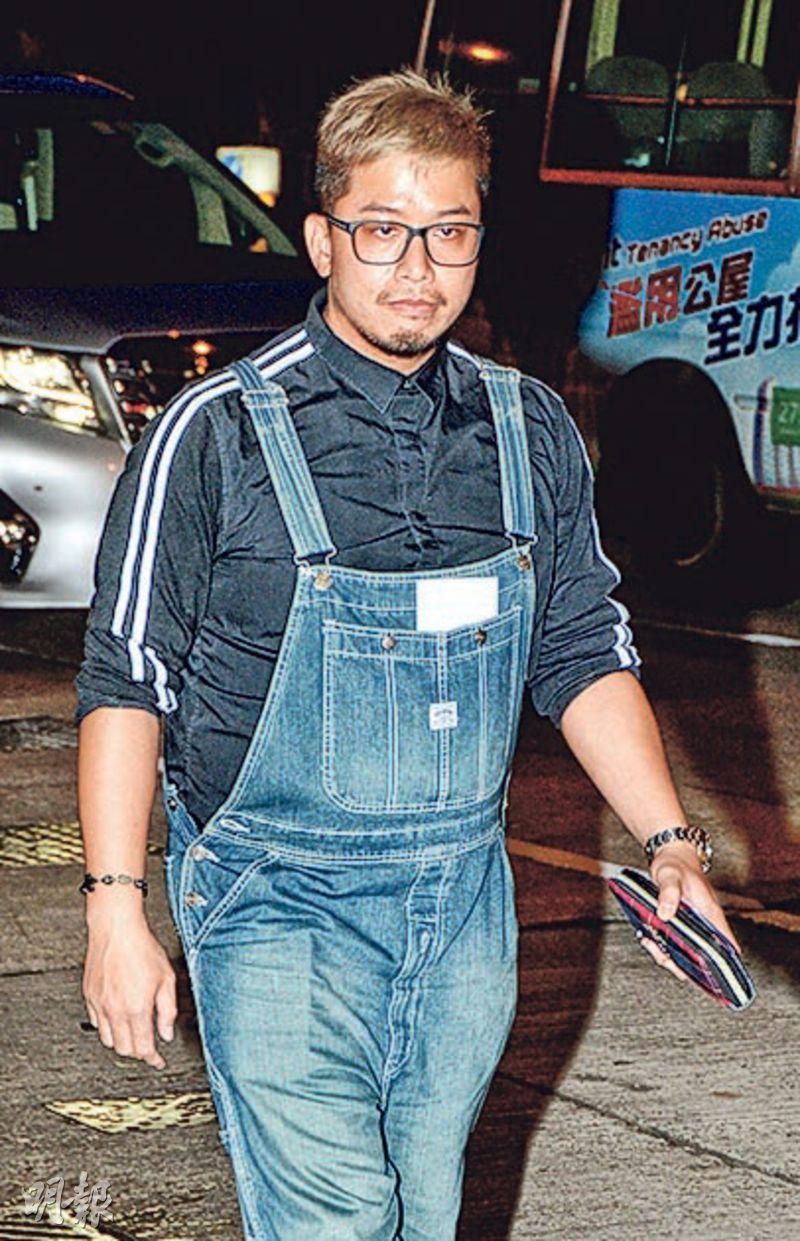 Terence Siufay succumbs to tears as he leaves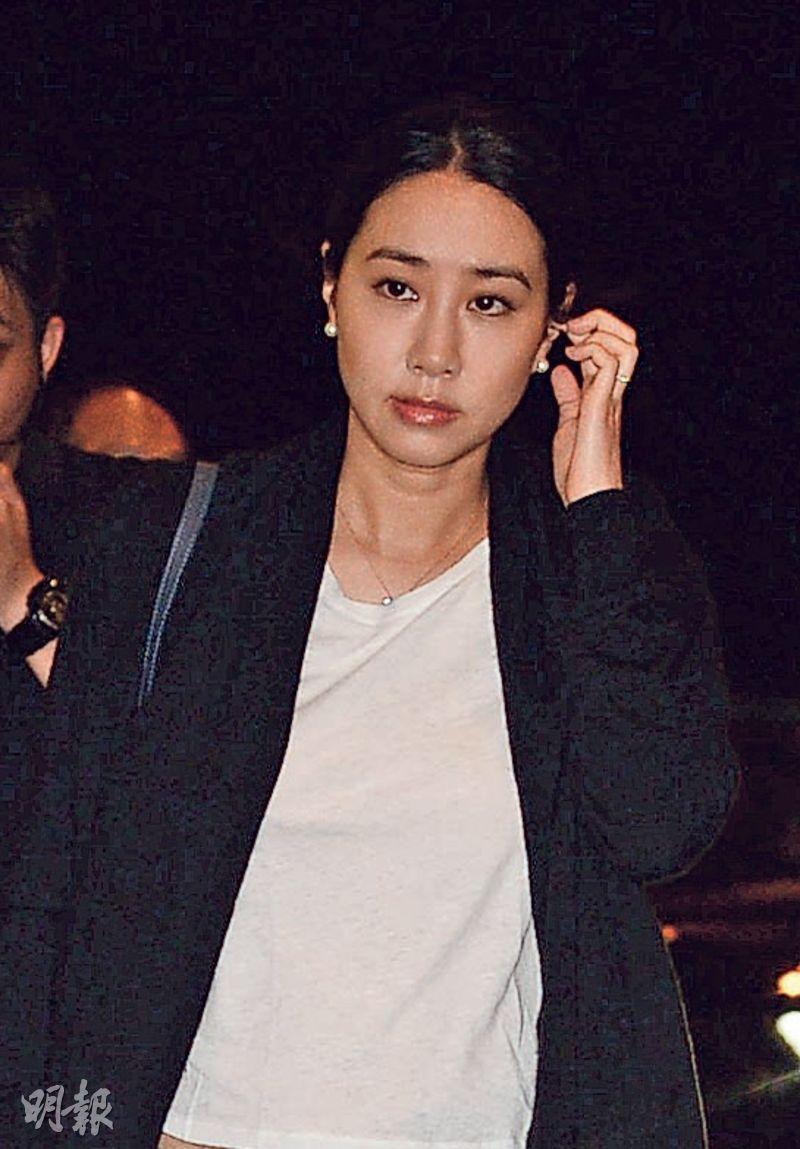 Kary Ng makes her first appearance after giving birth to bid Ellen Loo farewell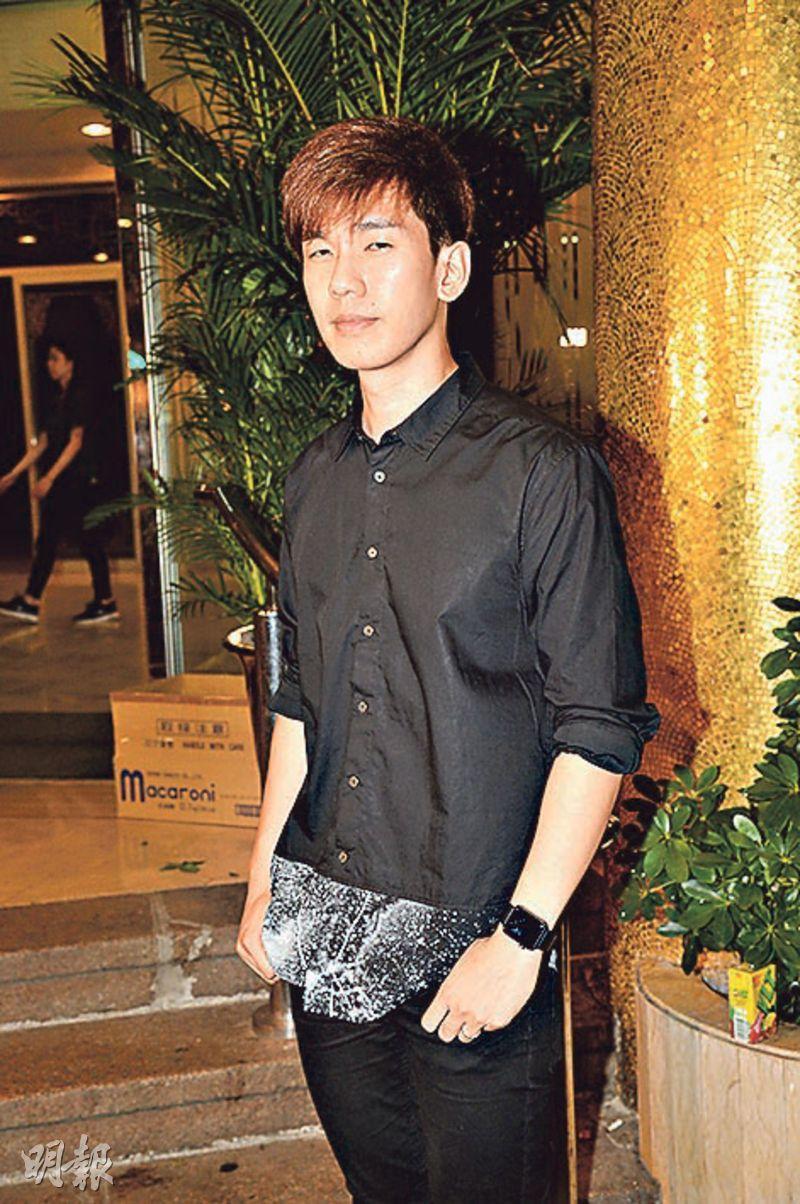 Phil Lam cried many times at the hall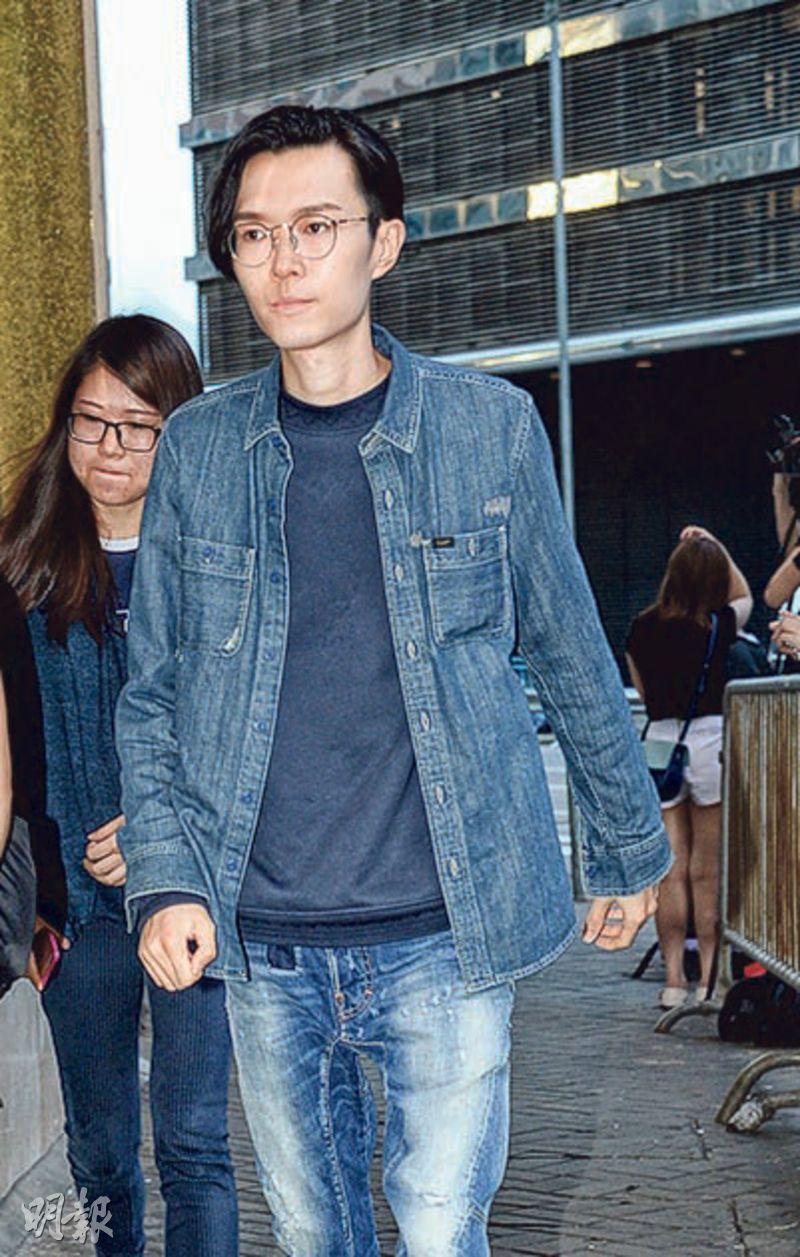 Khalil Fong would pray for Ellen Loo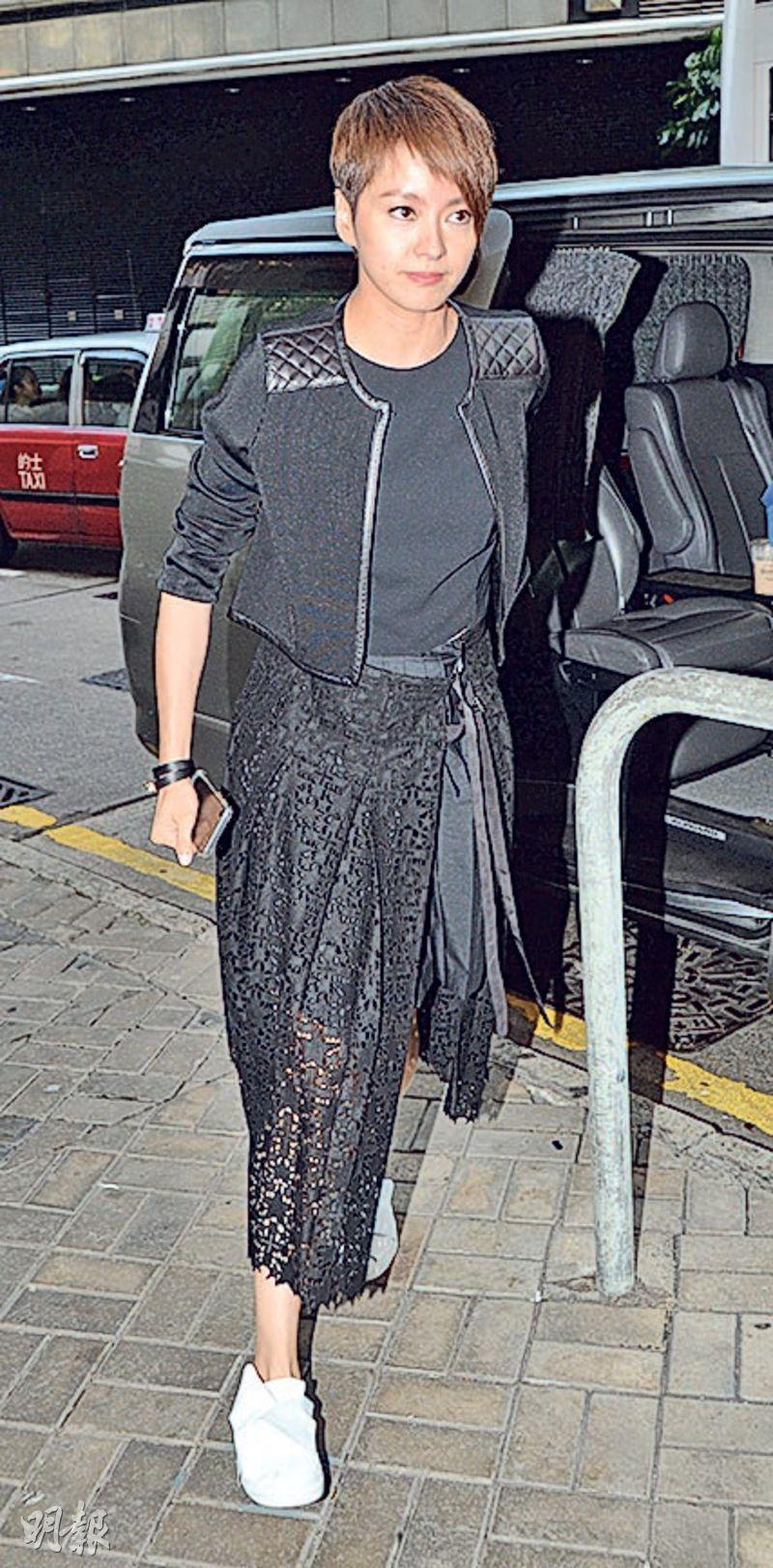 Gigi Leung
Ellen Loo's parents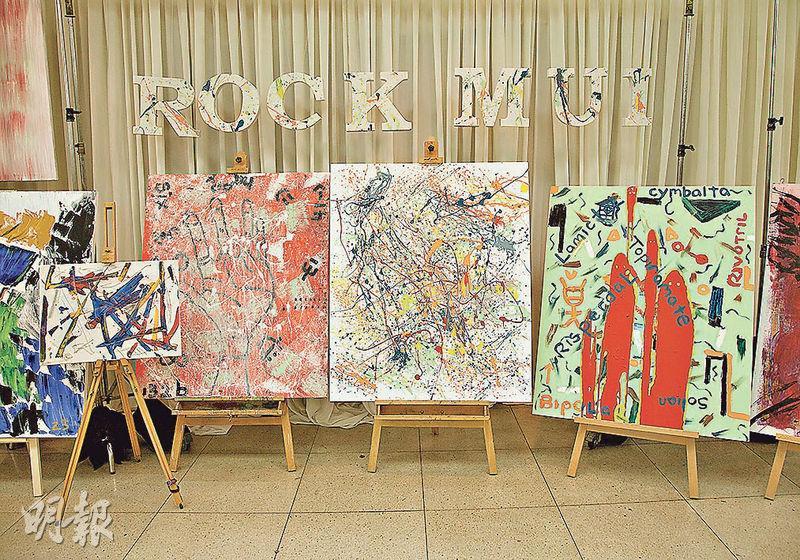 Ellen Loo's artwork is on display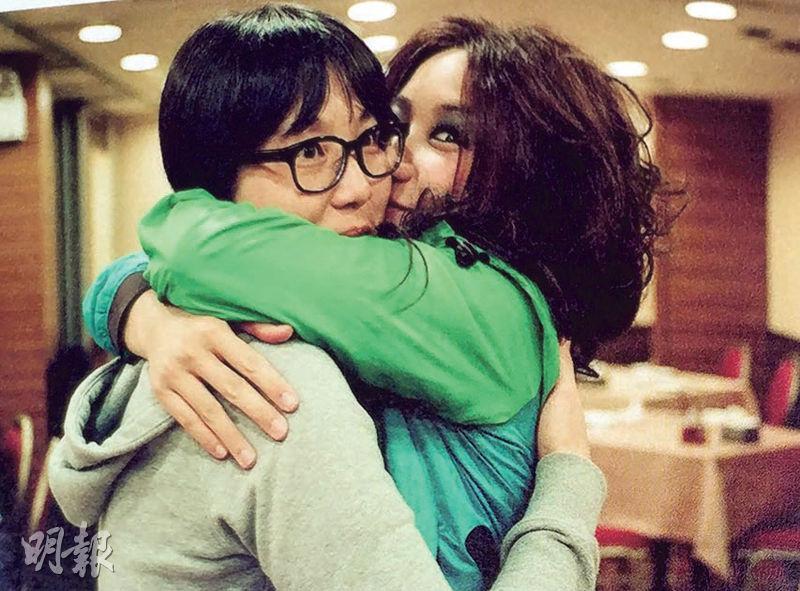 "Heaven is a mystery, Earth is a memory. We are together." Yu Ching Ping and Ellen Loo in a tight embrace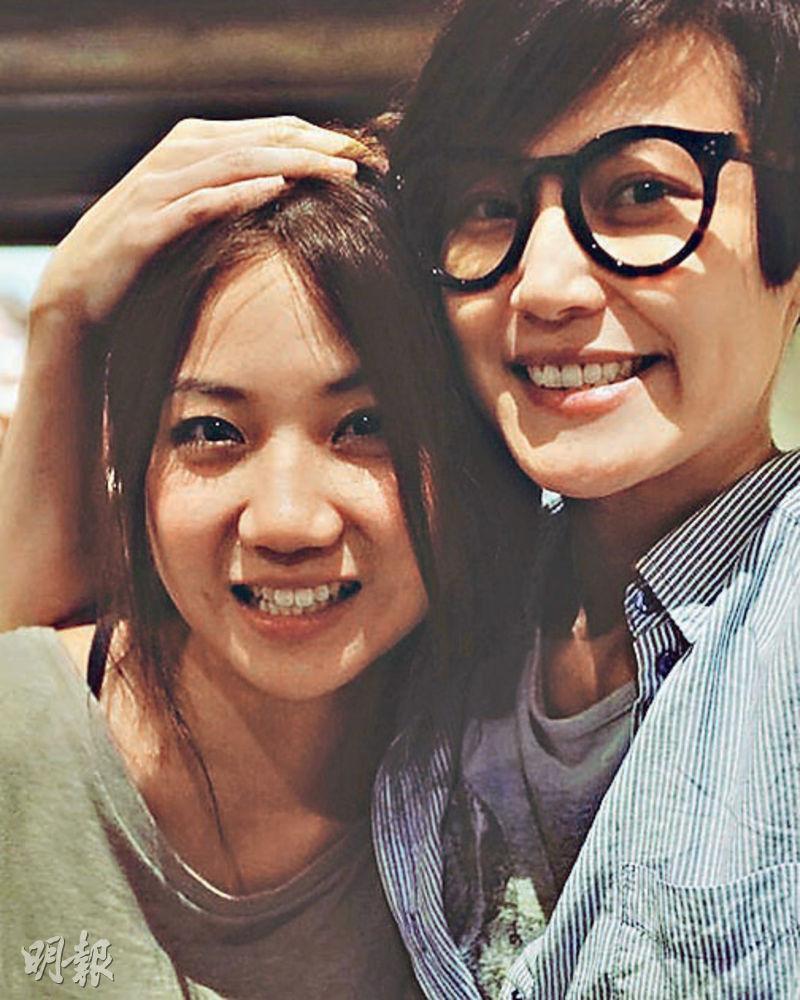 Denise Ho posts on Instagram that she will hold Ellen Loo tightly the rest of the way
In the memorial program is a possible wedding photo of Yu Ching Ping and Ellen Loo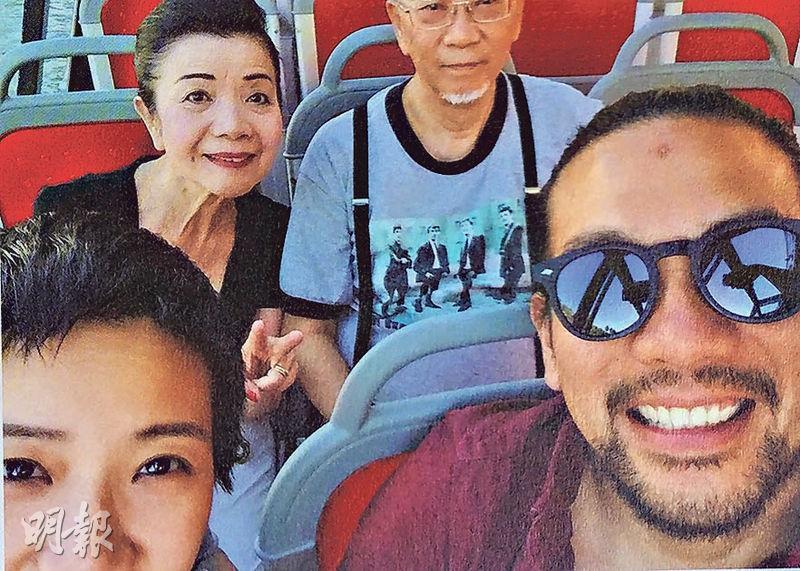 Ellen Loo with her parents and brother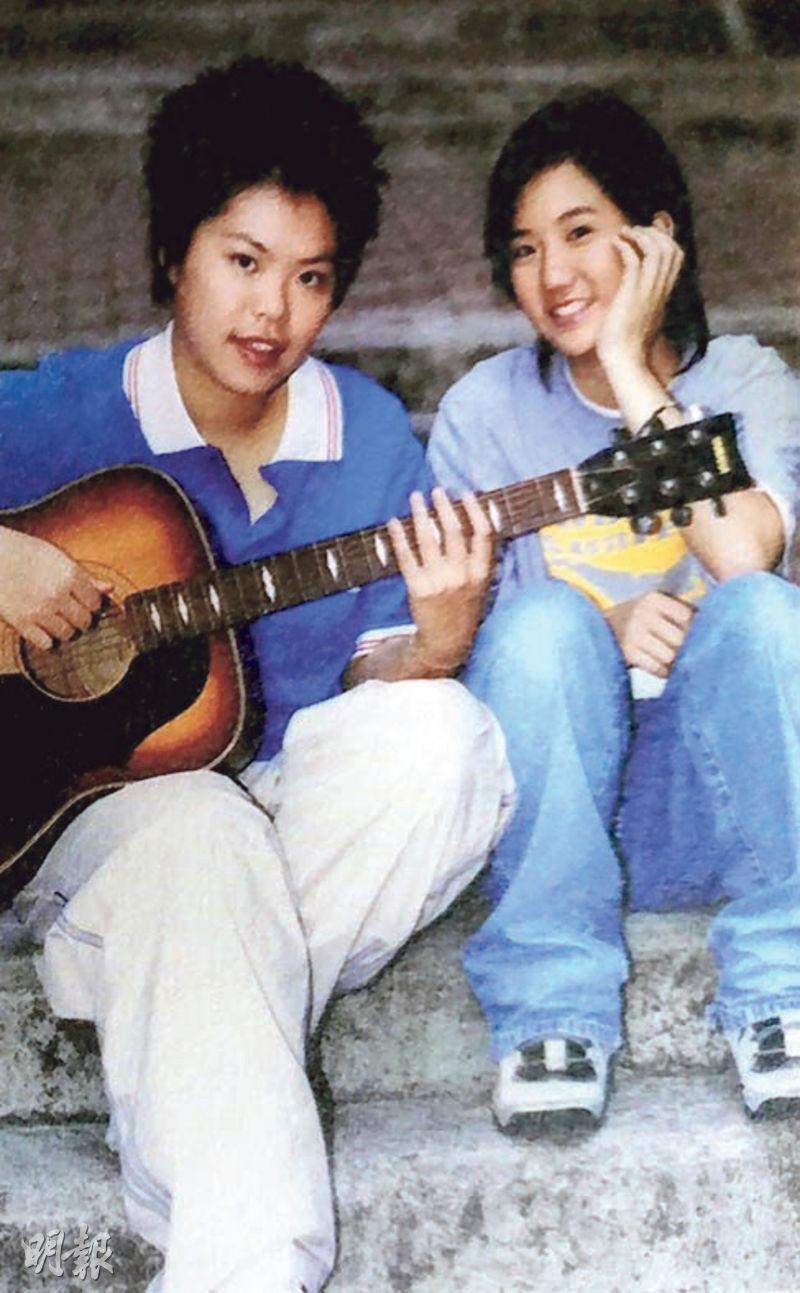 Eman Lam and Ellen Loo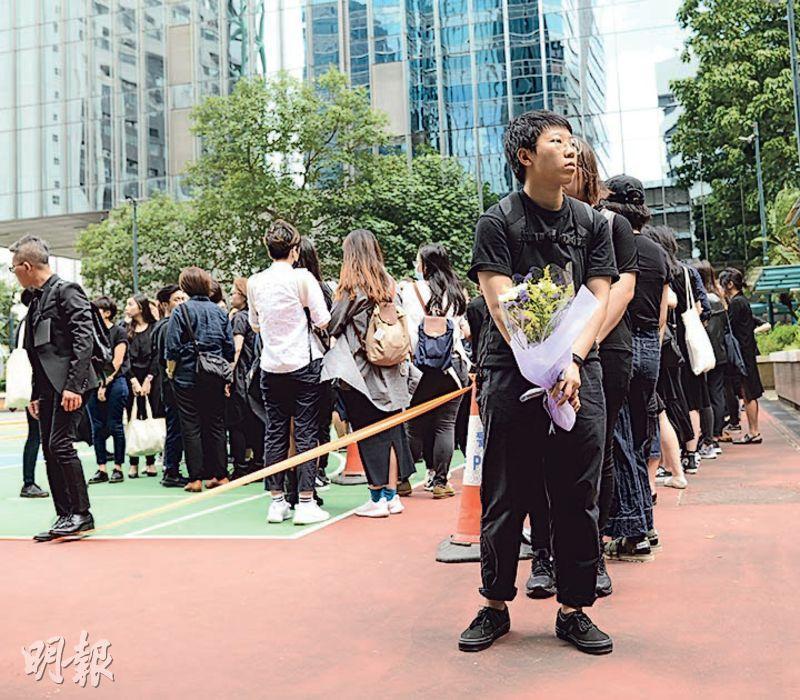 Fans extends the line to the park to bid farewell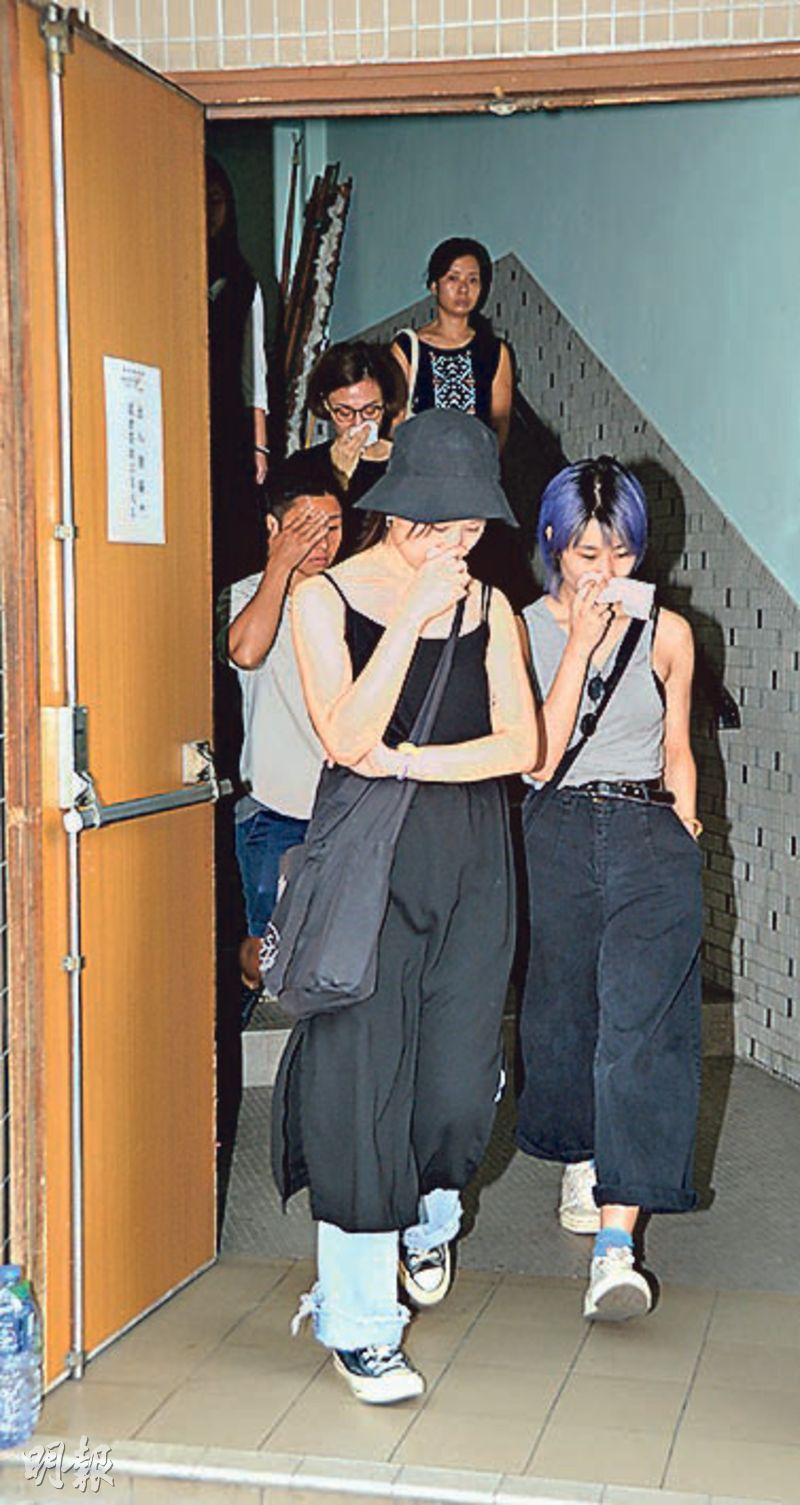 Fans remain heartbroken as they leave
courtesy of mingpao.com
Ellen Loo (Lo Hoi Tung) on August 5h fell to her death from her Happy Valley home at age 32. Lo Hoi Tung suffered from bipolar disorder, actively faced and accepted treatment. She also encouraged those around her with emotional disorder. In the end she chose to leave, leaving family, friends and fans with this hard to face truth. Lo Hoi Tung's farewell ceremony took place yesterday at the Hong Kong Funeral Parlor, the funeral will take place today with a farewell ceremony at the Cape Collinson Crematorium at noon. Lo Hoi Tung's widow Yu Ching Ping, friends Denise Ho Wan Sze, Eman Lam arrived early yesterday at the hall to take care of the arrangement. Losing her beloved, Yu Ching Ping had to handle all the affairs in the past few days and looked weary. Lo Hoi Tung's parents came to bid their daughter farewell. Yesterday the funeral committee arranged for a public wake. A long line formed outside the funeral parlor with over 2,000 people paying their respect.
Lo Hoi Tung's funeral was a Christian ceremony. Outside that hall was a splashed ink portrait of Ellen. The banner had the word ROCK in various colors, made in the style of Ellen's artistic style. In the center was Ellen's photo. Different from the usual head shot, she sat casually next to an empty chair. Yu Ching Ping took this photo of her in Paris.
Next to the photo was a sea of white flowers. Ellen's parents, brother, Ho Wan Sze, Wong Yiu Ming and Eman Lam's floral arrangements all had heartfelt messages. Widow Siu Yu's wrote, "Treasure mui, Chat in Dream, Treasure me", Ellen's parents: "Beloved daughter Hoi Tung, Rest in Peace, Parents PJ". Eman Lam sent hers with her real name, "Ah Keung let's take another walk when you get back Lam Yi Man". Ho Wan Sze's wrote, "Mui g The three of us are together Goo g". Brother Ming's wrote, "Ah Mui next stop heaven, see you, Ming Jai". Yesterday Ellen's friends unloaded a dozen or so paintings from a van, as they were on display on the other side on the hall.
The media was arranged to pay their respect a the hall. Eman Lam, Wong Yiu Ming, Ho Wan Sze and Siu Yu were among the family section. Prudence Liew Mei Kwan, Sammi Cheng Sau Man, Eason Chan Yik Shun and his wife, Josie Ho Chiu Yi and husband Conroy Chan Chi Chung, Gigi Leung Wing Kei, Ivana Wong Yuen Chi, Khalil Fong Datong, Wong Yau Nam, Pakho Chau, Winnie Yu Jung, Alfred Hui Ting Hung, Phil Lam Yik Hong, Michael Ning (Bak Ji), Cherry Ngan Cheuk Ling all came to pay their respect.
Ellen's parents and brother arrived around 6PM in a white van at the back of the funeral parlor.
Ellen's friends all were in sorrow when they left, most declined to stop for an interview. Chan Yik Shun politely greeted the media as he left. Wong Yuen Chi was all red from crying and she lowered her head and left in a hurry. Terence Siufay put his hand together and did not spoke to the media. Fong Datong was asked if he consoled Siu Yu? He said that he would pray.
Cheng Sau Man and Ellen were close as they encouraged each other through their emotional disorder troubles. Cheng Sau Man said, "Ellen worked very hard to face her illness, she faced it with quite an effort and positivity. Today I am here to remember her, thank her for bringing all that is good to us." Lam Yik Hong said that he consoled Eman at the hall. The hall was filled with sadness and he shed tears many times. As for his best memory of Ellen, he said, "At the time Ellen, Pakho Chau and (Jun) Kung Shek Leung and I worked on a concert together and sang each other's songs. I really admire her. She put a lot of heart into her music and expressed herself in her music. I thank her for making such good music."
The program was filled of friends' memories of Ellen. Widow Siu Yu shared valuable photos of them. One of them was Siu Yu with an old style camera taking a photo of Ellen on the grass, paired with SONG OF THE THUMB's lyrics. "Heaven is a mystery, Earth is a memory, we are together".
Ho Wan Sze posted many photos with Ellen on social media yesterday. "Mui G, don't be scared. Just as usual, I am holding you tightly, going the rest of the way with you."
For the Lo Hoi Tung farewell ceremony program, the cover was a photo of her screaming in a clear bubble with the words, "Your smile will not get old from now on: Lo Hoi Tung 1986-2018". In the program were Lo Hoi Tung's writing, life and family photos. She and her wife's possible wedding photo was also included.
Lo Hoi Tung's friends including Eman Lam, Anthony Wong Yiu Ming, Lam Jik, Chet Lam Yat Fung, Chow Yiu Fai, Wyman Wong Wai Man and Kary Ng Yu Fei wrote eulogies with endless memories. Eman Lam wrote a thousand word farewell to her friend. Since working together in 2001, she gave a summary of their 18 years together. Finally she told her colleague, "Eat more, now you are so light!" Wong Yiu Ming remembered Lo Hoi Tung with SOUTH OF SHANWEI. He said, "From now on each time I sing this song, I would think of Ah Mui. Next stop Heaven, see you."
With his anxiety disorder, famous lyricists Lam Jik spoke of his friendship with Lo Hoi Tung and his experience with emotional disorder. "We all understand, when tears are released out of control, they are better than out of control emotions running rampant." He praised Lo Hoi Tung for her courage and strength. In comparison to her illness his was only minor.
The funeral committee set up for public wake for fans to have a chance to bid Ellen a final farewell. Originally slated to begin at 4PM, fans already began to line up around 1PM. Around 2PM a long line has already formed outside the funeral parlor.
Nearly the public wake start the line reached 2,000 people, at its peak it filled a basketball court. Fans awaited to enter the hall in an orderly fashion. The event arranged for the Java Road Playgrounds across the street for the queue. Ho Wan Sze's father was on hand to assist and the police was also present to maintain order. Around 4:10PM fans began to enter the hall, at the pace of 30 people at a time. Originally scheduled to end at 5:30PM, the public awake was extended to 5:50PM due to the crowd as many fans left in tears.