courtesy of on.cc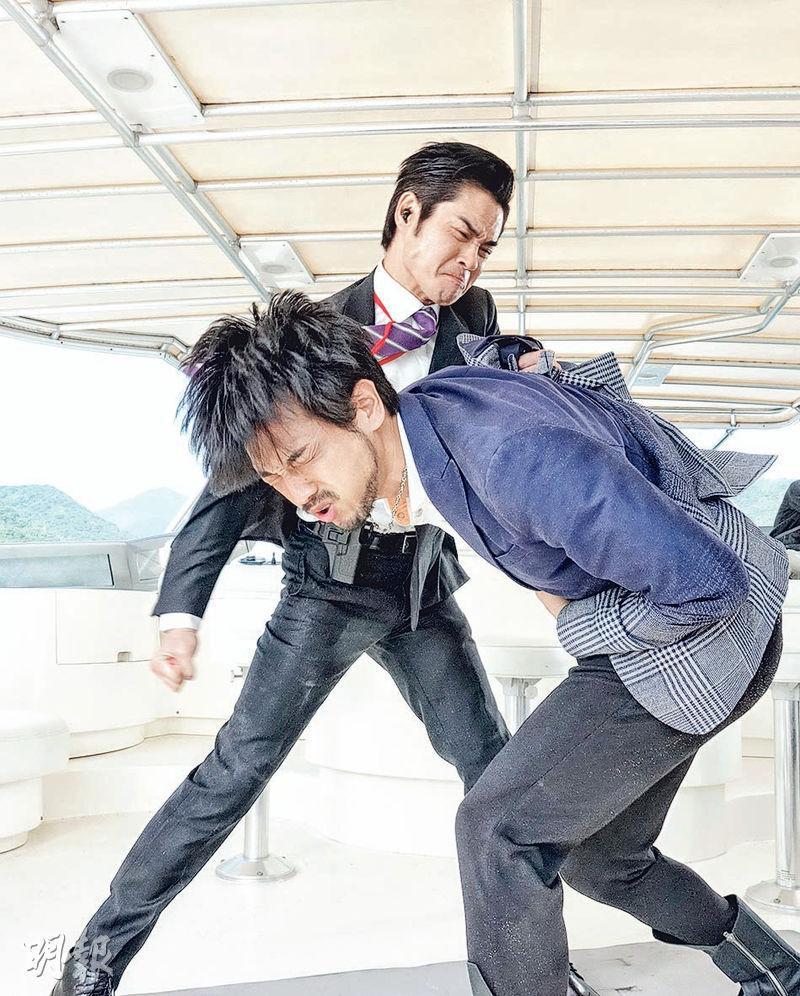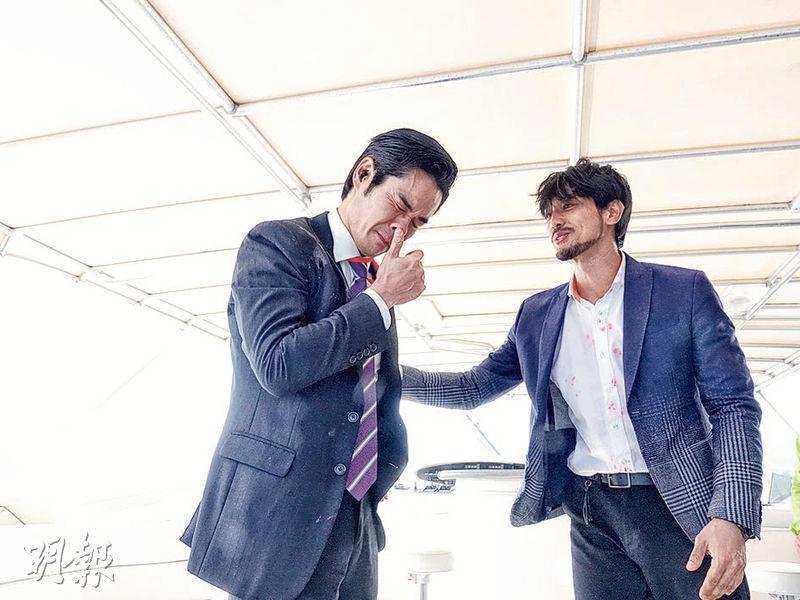 Kevin Cheng winces after getting hit
courtesy of mingpao.com
The Pegasus Motion Pictures invested, Raymond Wong Pak Ming produced, David Lam Tak Luk directed, Louis Koo Tin Lok, Julian Cheung Chi Lam starred anti corruption storm film series have always been a commercial and critical hit. In the third installment THE L STORM (L FUNG BO), action scenes will break through their predecessors. Aside from a large scale gun fight that required a road block to shoot, they would also battle on a yacht. The film will open on the 23rd.
Kevin Cheng Ka Wing joined the storm film series for the first time. In the new film he played the ICAC L unit (internal order investigation unit) chief investigation supervisor. On a yacht he and new actor Adam Pak Tin Nam fought all over; Adam even would throw knives at Ka Wing!
Before the shoot Ka Wing and Adam listened attentively to the action director's instructions and tested their marks for a smooth stunt completion, but ultimately during one of the stunts Adam accidentally hit Ka Wing's nose. Ka Wing winced and rubbed his nose several times. Even so, Ka Wing joked, "My nose is fake." Feeling deeply guilty, Adam apologized repeatedly. Professional Ka Wing toughed out the pain and quickly returned to shoot, later he even seriously checked the playback.
Ka Wing said, "In action scenes injuries are inevitable. Although it hurt, I can take it." When Adam received the script and learned about a lot of stuns, he could not wait to train with an instructor. In the end he still accidentally injured an elder and felt very guilty. "I was very nervous about my first action scene. When I saw Ka Wing's eyes turned all red after the hit I really felt very guilty, I would rather I was the one who got hurt."