courtesy of on.cc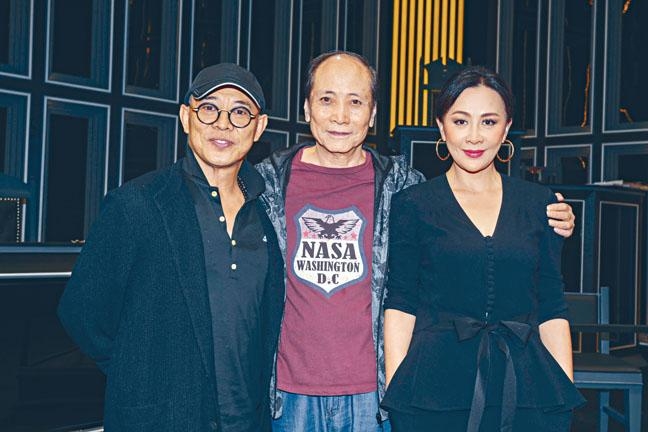 courtesy of singtao.com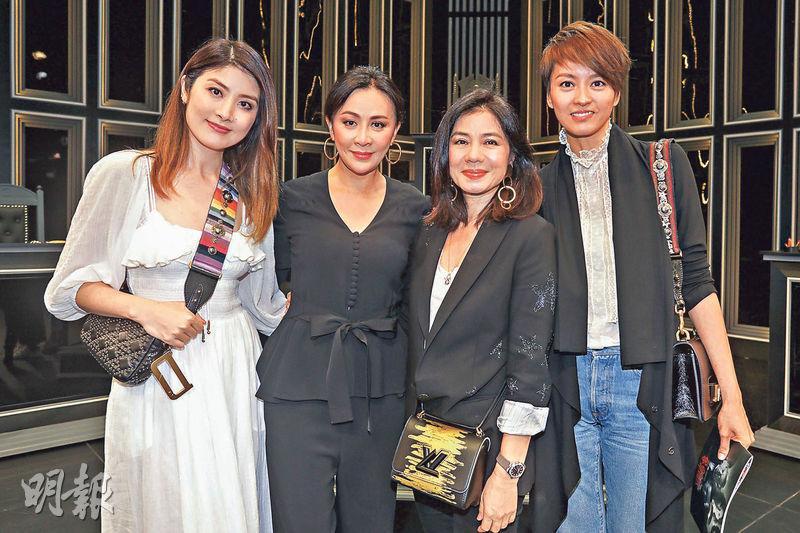 Kelly Chen, Carina Lau, Cherie Chung, Gigi Leung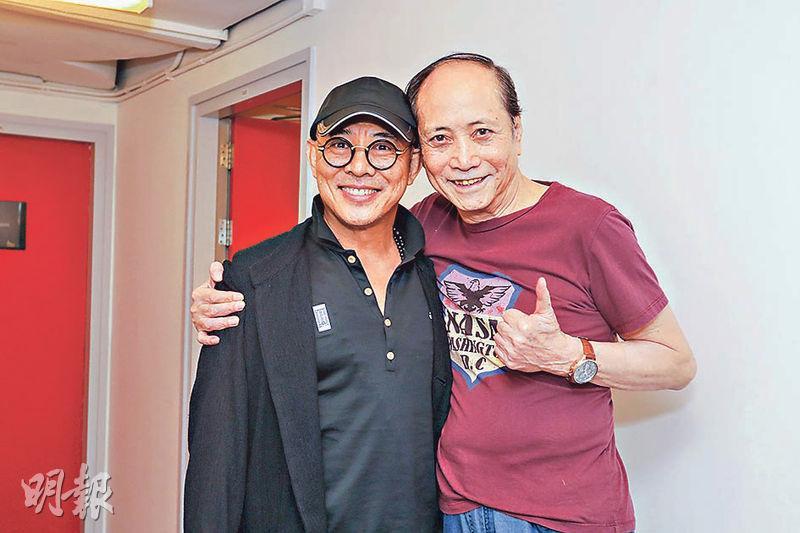 Jet Li cheers on his father in law
courtesy of mingpao.com
The play WITNESS FOR THE PROSECUTION enters the final five shows of its run. After a few days off, stars Carina Lau Ka Ling, Paul Chun Pui and Tse Kwan Ho returned to form. Two nights ago even Jet Li (Lee Nin Kit) made an appearance in Hong Kong to support his father in law and performer Li Wing Shek and friend Lau Ka Ling. Despite rumors of looking old, Lee Nin Kit two nights ago looked very lively as he chatted and laughed with friends.
Other guests included Gigi Leung Wing Kei, Ivana Wong Yuen Chi, Kathy Chow Man Kei, Cherie Chung Chor Hung, Kelly Chen Wai Lam, Sharon Luk Sze Wan, Liz Kong Hei Man, Charles Heung Wa Keung, his wife and their son Jacky Heung Jor.
Lee Nin Kit came not only to support his friend Lau Ka Ling but also his father in law Li Wing Shek. Reportedly this would be Uncle Li's final play, after which he would retire. Although Nina Li Chi did not appear, Lee Nin Kit represented his wife and made his father in law very happy. Lee Nin Kit despite rumors of being seriously ill looked rather energetic, as he chatted and laughed with friends.
After watching the play, everyone fought for the chance to catch up back stage. Chung Chor Hung and Ka Ling have not seen each other for a long time, as soon as they saw each other they could not stop talking. Kelly praised Ka Ling's performance. "Sister Ka Ling's presence was really amazing. As soon as she appeared she already held the audience captive. In the end I actually really wanted to stand up and applaud!" Ivana worked with Ka Ling on a movie so she came to show her support. In front of stage elders Ka Ling, Paul Gor, Kwan Ho and others, Ivana admitted that she sincerely admired their acting. "To be able to enjoy a group of super acting elders' performance in close distance, I feel very lucky. I sincerely applaud the cast, the crew and the entire team! It would be great to have a chance to work with them in the future!" As soon as Kwan Ho saw Ivana he said, "I have seen your movies! You are good, very funny, great." Ivana was all flushed.
Leung Wing Kei said, "The entire play from the script, art to performance was very outstanding in every aspect. It is deeply attractive! I admire the three leads' outstanding acting, especially Big Brother Chun Pui's big name lawyer role. He was both dignified and dominating. Sister Ka Ling's emotional interpretation, to be able to maintain the same explosiveness in every show, truly was not easy. Tse Kwan Ho's change in character was thoroughly on display and opened my eyes! I once participated in a stage performance, tonight I truly learned a lot. It was too exciting!"