courtesy of on.cc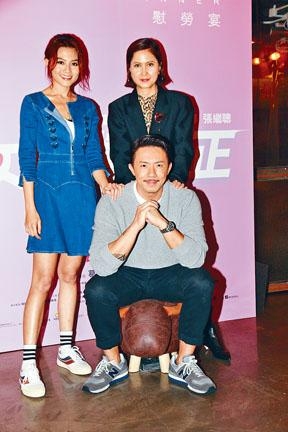 courtesy of singtao.com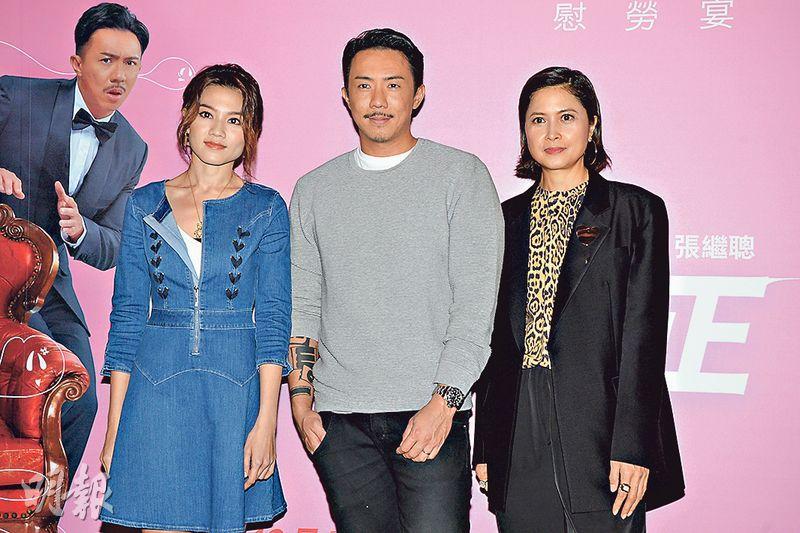 courtesy of mingpao.com
The film HOTEL SOUL GOOD (NUI WONG CHONG DOH CHING) two nights ago held a banquet. Actors Chrissie Chau Sau Na, Maggie Siu Mei Kei, Louis Cheung Kai Chung and ToNick attended. Ah Chung said that the film was made around a year ago, a dark comedy in which he and Chau Sau Na played happy rivals. She could see ghosts and he would often be possessed by three ghosts Eric Kot Man Fai, Richard Ng Yiu Hon and Siu Mei Kei. Thus he had to imitate their movement. Each actor has his or her uniqueness that could be easily grasped, but required observations of their behavior.
Was playing a woman the hardest for Ah Chung? He said that fortunately he has worked with Maggie on television and spent five or six months together. He was rather familiar with her gestures. "Maggie is as pretty as a fairy, I would do my best to imitate her as I don't want to make her look ugly!" Ah Chung praised Maggie for being good looking and a good actor. When she started he already took notice and watched her grow. "When I was a little I would skip my homework to watch her series. Of course I thought she was very hot. She is just as hot now. I am very happy to be able to work with her!"
Maggie felt embarrassed from Ah Chung's praise. "I don't know what to say. Today he is doing charity work. I feel that Chau Sau Na is very pretty." Sister Na praised Ah Chung for working hard to get into his character. With him at work the set would be very happy. In addition he was very willing to help others. Maggie n the film played Chau Sau Na's late mother. Speaking of working with Ah Chung and Kot Man Fai, was holding back her laughter hard for her? Sister Na said that when the director yelled cut they were still being funny. She really was very afraid of them improvising on the spot. During the performance she had to stay alert.