Candy Yu
courtesy of on.cc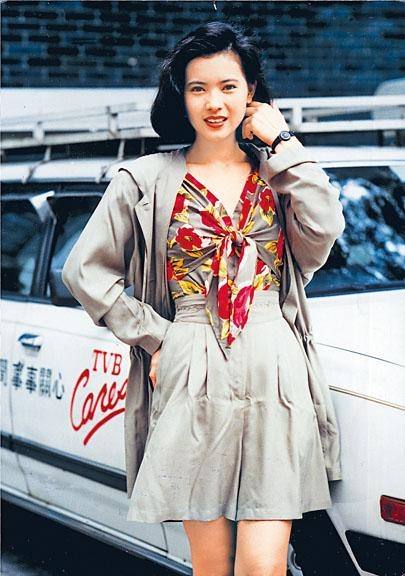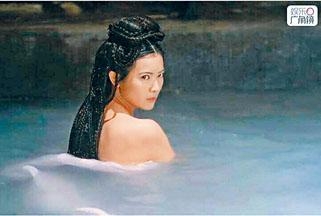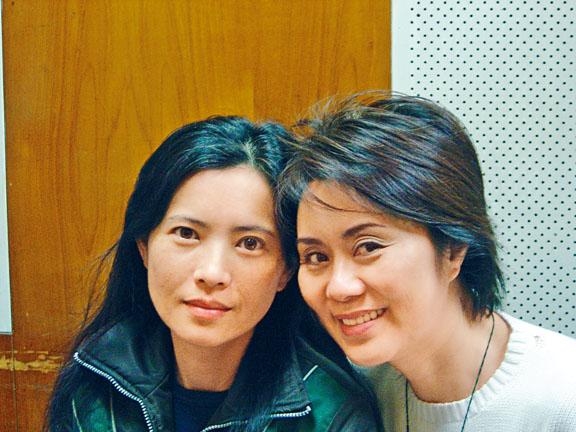 THE GREED OF MAN
courtesy of singtao.com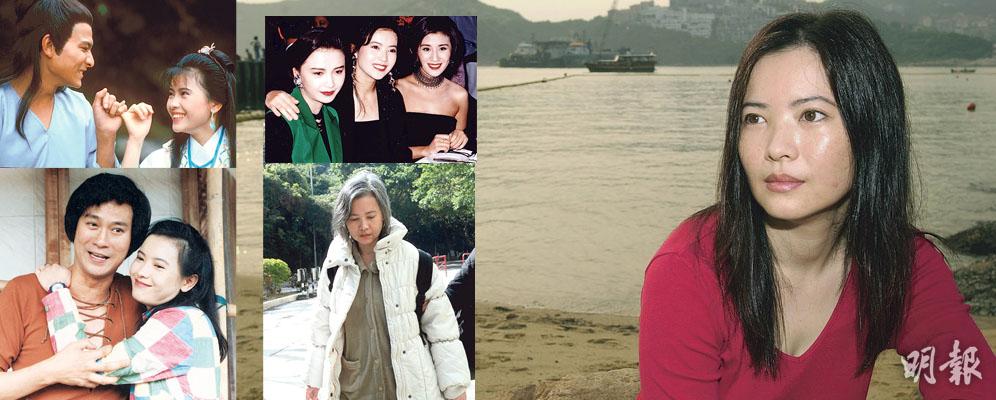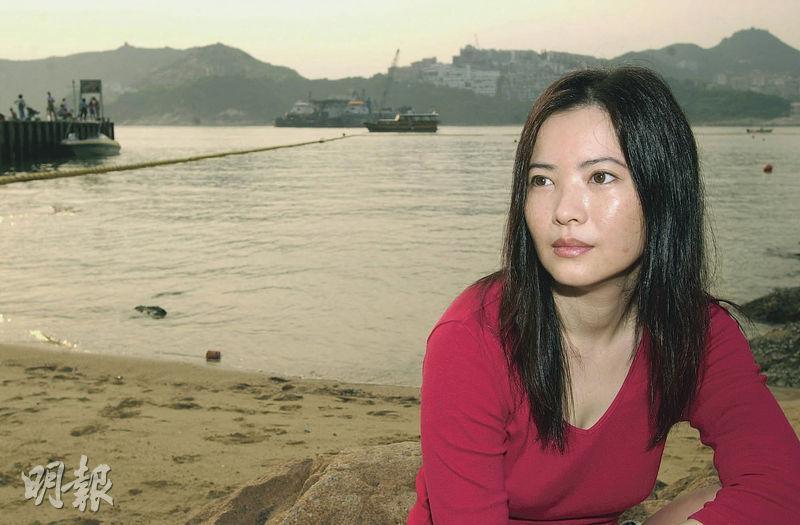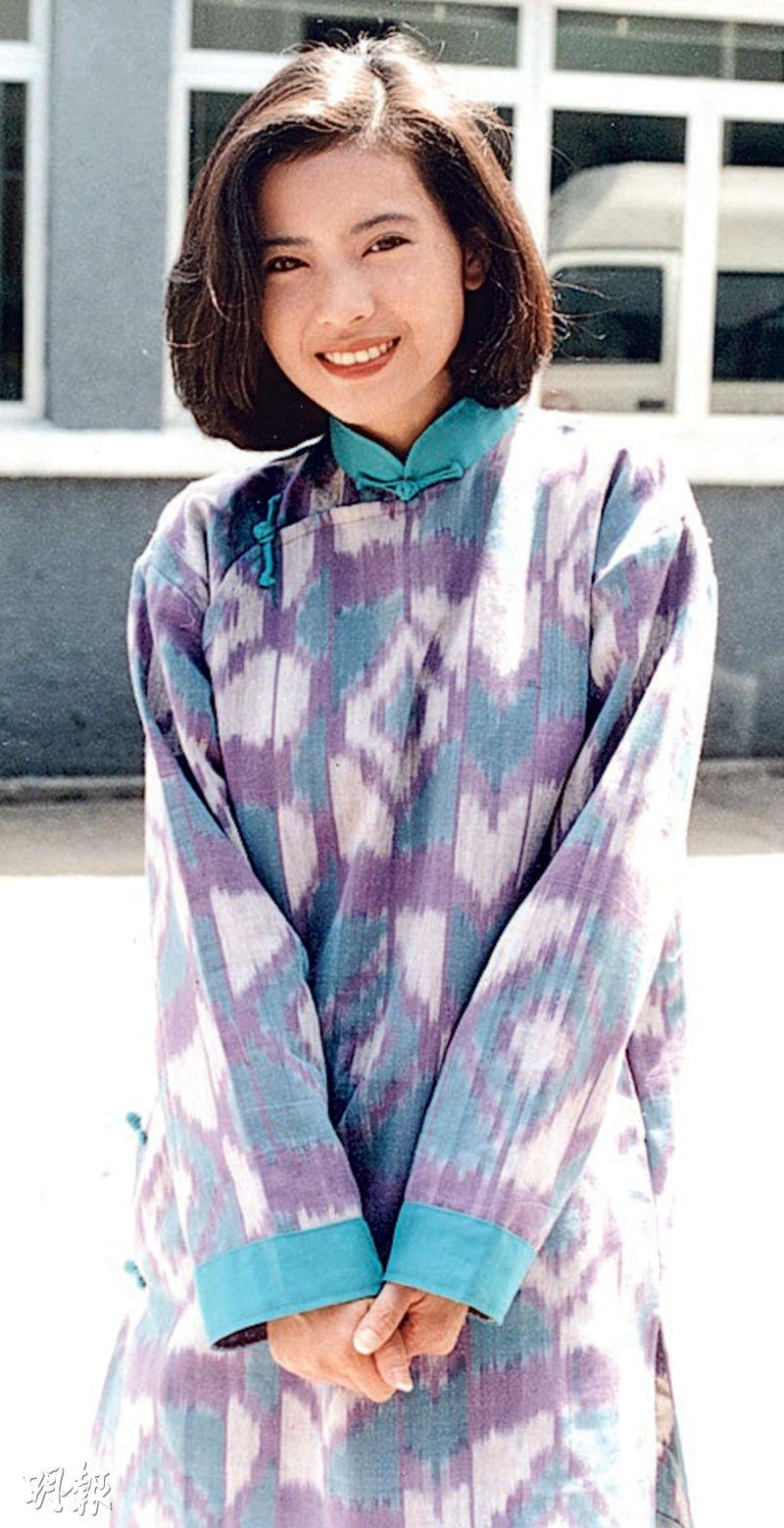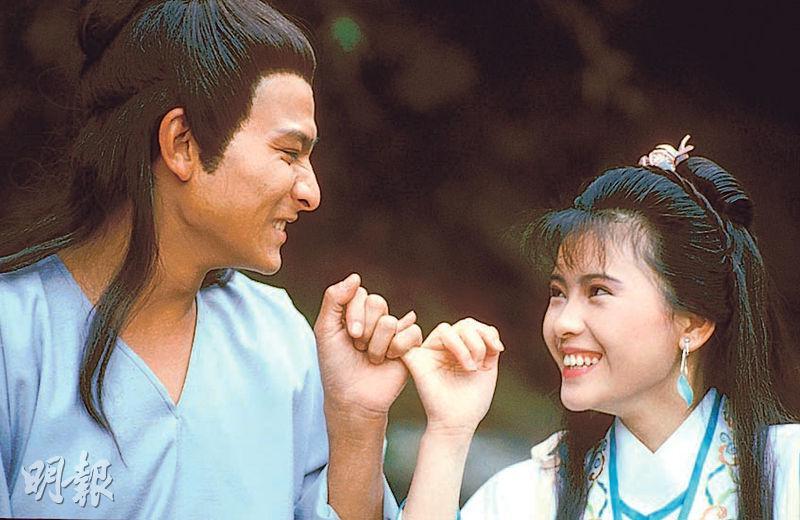 Andy Lau is heartbroken over Yammie Nam's death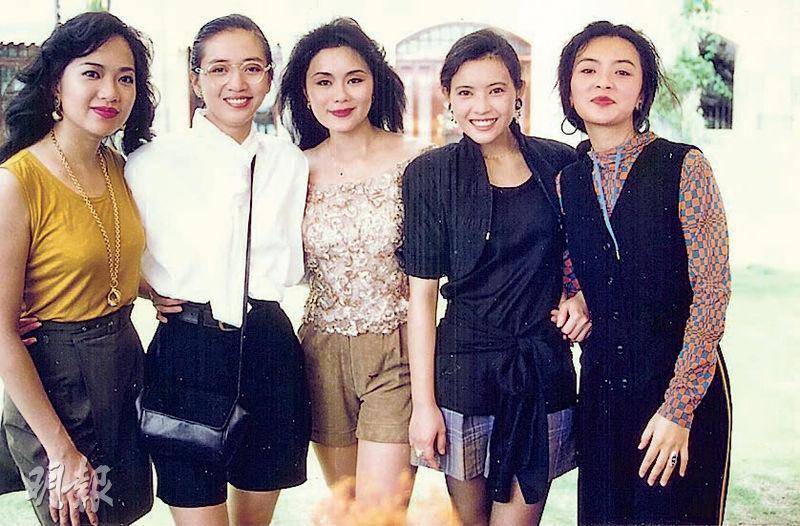 Lee Lai Yui, Anita Mui, Meg Lam, Yammie Nam, Idy Chan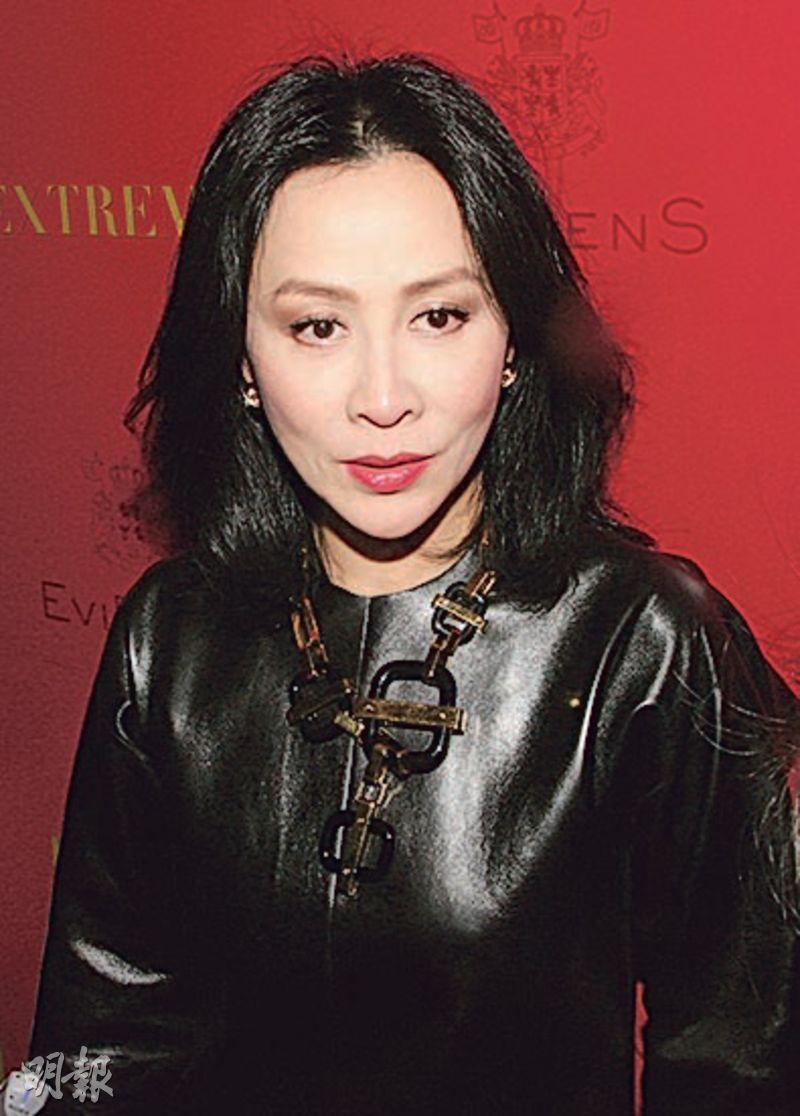 Carina Lau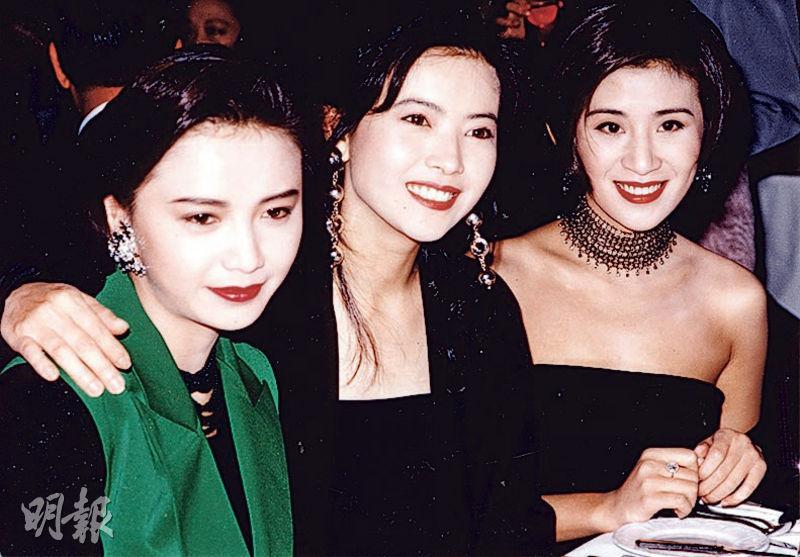 Margie Tsang, Yammie Nam and Sandra Ng were close training class classmates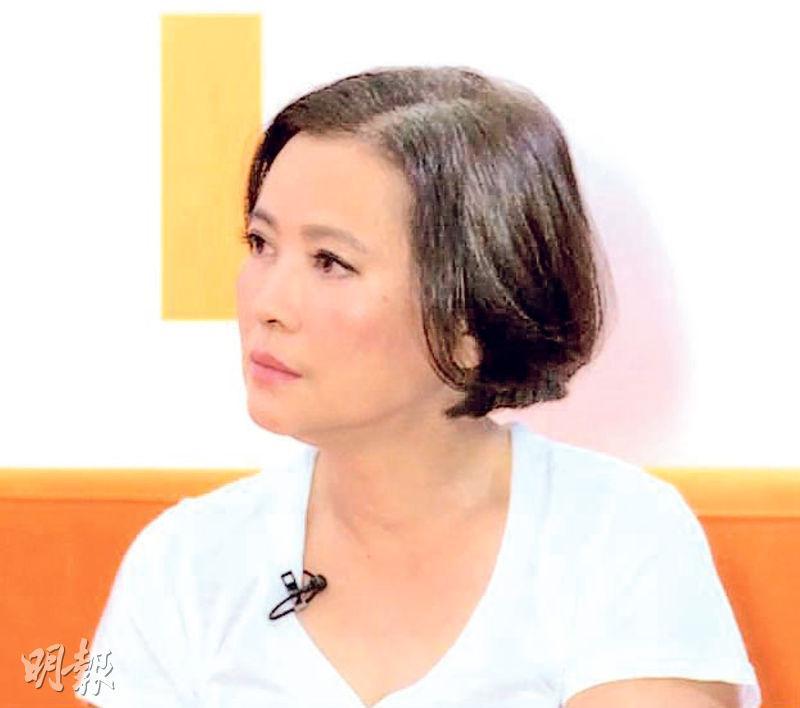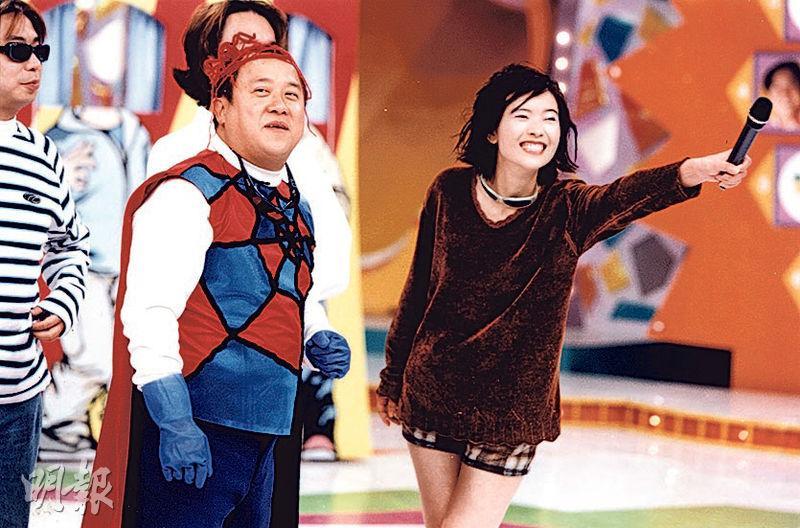 Eric Tsang earlier was swept into Yammie Nam's sexual harassment storm, for which he held a press conference to dispel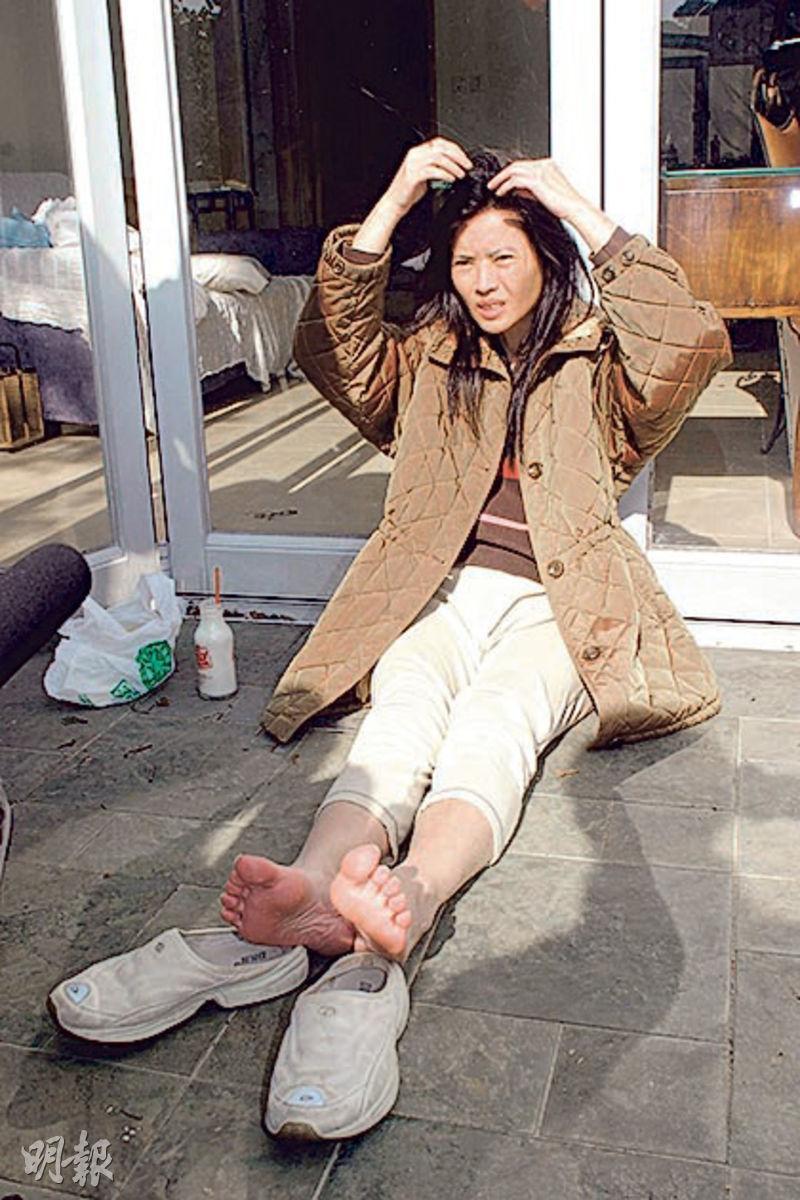 In 2004 Yammie Nam called the police claiming suicide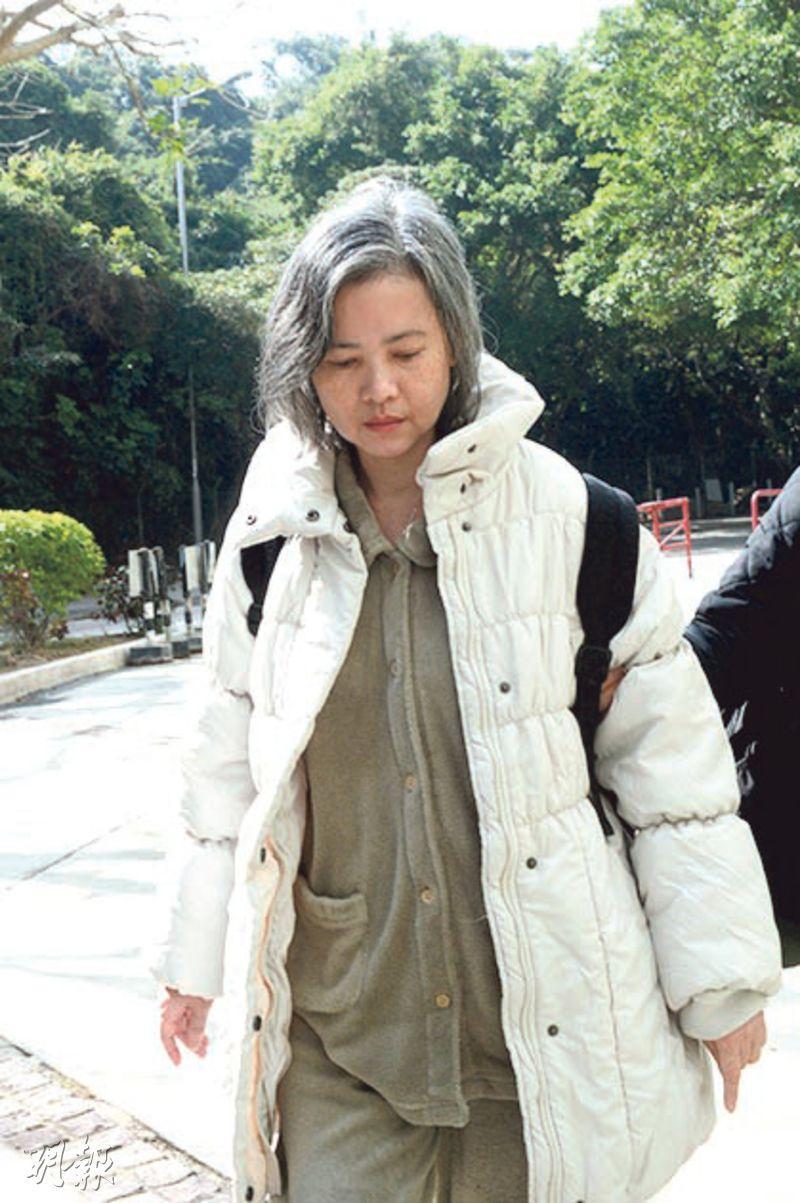 Yammie Nam appeared in Stanley in December 2013
Adam Cheng says Yammie Nam was so in character in THE GREED OF MAN that she was very resistant to his character Ting Hai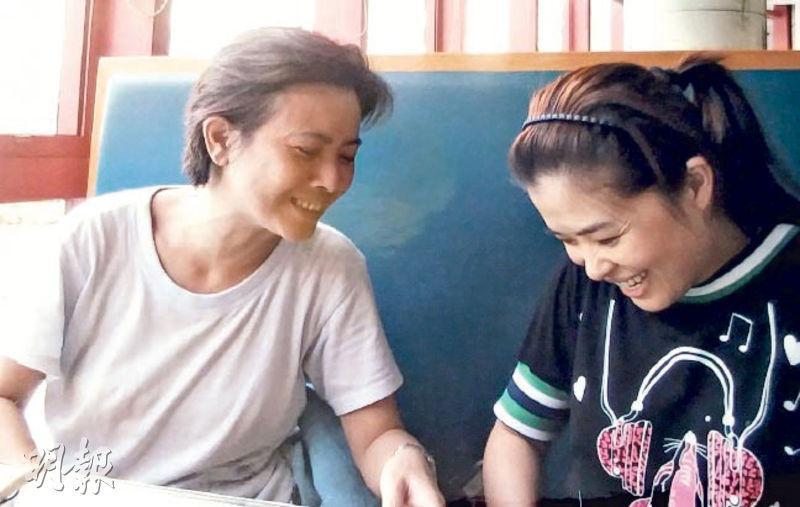 Yeung Man Lei is one of Yammie Nam's closer friends in recent years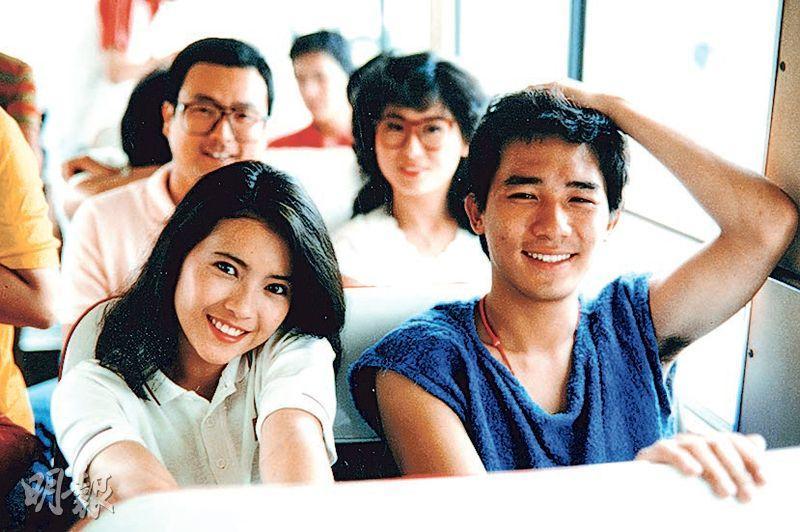 Yammie Nam and Tony Leung Chiu Wai were linked in rumors during IT'S A LONG WAY TO HOME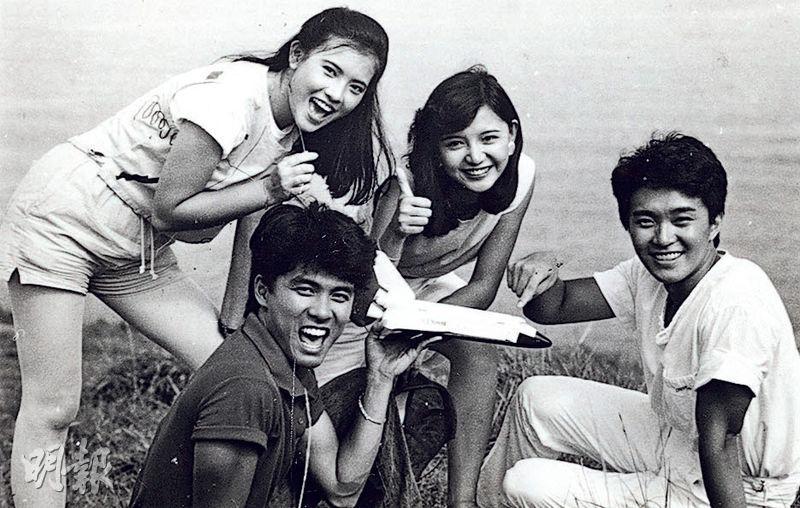 Yammie Nam, Lung Bing Kei, Margie Tsang and Stephen Chow host 430 SPACE SHUTTLE together
Yammie Nam as Spider Spirit in CHINESE ODYSSEY
courtesy of mingpao.com
Former TVB diva of the generation Yammie Nam Kit Ying yesterday morning was found dead in her Stanley home. She was 55. Her friends in the business like Carina Lau Ka Ling and Andy Lau Tak Wa all expressed sorrow and regret. Her fan club issued an eulogy to wish this former idol who experienced a troubled life a safe journey, and may her numerous classic characters remain in the minds of the audience.
Yesterday morning a 54 year old friend after being unable to contact Nam Kit Ying for days two nights ago visited her home at Leung Ma House of the Ma Hang Estate in Stanley. She smelled a foul stench from the home and heard television noises, but when she knocked no one answered.
Early yesterday morning, the friend was worried that Nam Kit Ying had an accident and decided to call the police. Firefighters broke into the home to investigate and found Nam Kit Ying dead on the bathroom floor. She was estimated to have passed away for two or three days as her corpse has begun severe composition.
The police locked down the location to investigate and found no cause for suspicion early on. The case has been classified as a "found body" case. The remains have been sent to the morgue to await further cause of death confirmation from the coroner.
When Ma Hang Estate neighbors heard of the news they all expressed regret. They recalled seeing her limping around recently. Each time she visited a cafe, her favorite was preserved cabbage pork slice rice noodle or roast duck rice noodle, as well as cold lemon tea.
Since Nam Kit Ying's parents have already passed away and her own family was a sister who often could not be contacted, the Hong Kong Performing Artist Guild hoped to lend a helping hand. Guild president Louis Koo Tin Lok expressed deeply regret over Nam Kit Ying's passing. He said that the Guild would work hard on contacting her family and would provide full assistance if needed. Guild chief secretary Candy Yu On On sad, "Today when I heard such a tragic news , I was very shocked and in pain. I also regretted that she was gone too soon. Our Performing Artist Guild hopes to be able to help in any way that it can and would do it best to. Now we would ry to contact her family and see if any help is needed!"
Started in the business in the 80s, Nam Kit Ying once formed the "Nine Dragon Girls" with Anita Mui Yim Fong, Chingmy Yau Suk Ching, Carina Lau Ka Ling, Maggie Cheung Man Yuk, May Lo Mei Mei, Sandra Ng Kwan Yu, Margie Tsang Wa Sin and Anna Ueyama. Nam Kit Ying was closer to Tsang Wa Sin and Yau Suk Ching. Hearing about her friend's passing, Yau Suk Ching did not know what to say.
Lau Ka Ling lamented, "It's so sad......! She was too young. Lately one after another friend I knew have passed away. I more or less would be affected. I wish she would live happily and free in another place."
Playing "Ting Hai" who risked everything to win the heart of Nam Kit Ying in THE GREED OF MAN (DAI SI DOI), Adam Cheng Siu Chau said, "I feel very uneasy, she is gone at such a young age. When she made THE GREED OF MAN she was very focused and very in character, to the point that she somewhat resisted 'Ting Hai'." After making THE GREED OF MAN, they have not worked together again. He only heard about how she was doing from the press, and learned that all along she did not seem to be too happy. Chau Guoon said, "Such a passing truly is very regrettable! It also is not easy at all, I wish her a safe journey!"
Famous screenwriter and director Wai Ka Fai was saddened to hear about Nam Kit Ying's passing. He said that in the past when Nam Kit Ying performed she had some negative news, but in his heart Miss Nam was an actress with ethics and heart. She was not the hard to work with, hard to get along with actress that people said she was. He said that when they made LOOKING BACK IN ANGER and THE GREED OF MAN, Nam Kit Ying put in a lot of effort and seriously acted. For example when she was being tortured in LOOKING BACK IN ANGER, kneeling on the ground after witnessing her three daughters being tossed off a building, being shot by the police for trying to assassinate Ting Hai and trying to pick up the ring as she was about to die in THE GREED OF MAN, she seriously studied how to play each scene well. The news of her passing truly was regrettable. he wish for her to rest in peace in Heaven!
Sean Lau Ching Wan and Nam Kit Ying both were in TVB's 12th training class and even worked together on the series THE GREED OF MAN. Nam Kit Ying played his step mother. Ching Wan said that after working together they had little contact. He was very shocked to learn about Nam Kit Ying's passing and was also very saddened, but he really did not know what else to say.
Having worked with Nam Kit Ying on several series, Andy Lau Tak Wa was heartbroken over the passing of his former co-star and admitted that he missed her. "Lately I have received the news of friends passing one after another, I truly cannot accept them right away. I felt heartbroken. I wish Nam Kit Ying a safe journey!" Nam's film co-star Law Kar Ying eulogized her online. "On November 3rd, Nam Kit Ying was rumored to have passed away! I worked with her on two films, CHINESE ODYSSEY, unfortunately in which we did not have any scene together. The other was TENDER HEART (OI JI CHOR TAI YIM), in which she had a lot of scenes together. However we had no contact normally. Once I ran into her at while having a snack late at night, she said that she often had something bothering her and was a little distracted! Have a safe journey, may you reach the sacred land of Buddha soon without any disaster or trouble."
Kara Wai Ying Hung also remembered Nam Kit Ying online. "Ms. Nam Kit Ying Have a Safe Journey." Louis Yuen Siu Cheung also lamented online, "Are all beauties destined to live short lives? She once was the most beautiful on the Five Station Hill, today she passed away alone......when I heard the news, my emotions were very complicated. I was left only with helplessness and regret. I sincerely wish you to be able to find your lost happiness and joy once you reached the other place. p.s. I still think THE VIXEN'S TALE Nam Kit Ying was the prettiest."
Nam Kit Ying's close friend Yeung Man Lei posted online, "Sister Nam, I miss the day of singing, eating, going out with you. May Heaven have no bullying, have a safe journey." Nam Kit Ying's fan club issued an eulogy after the news of her death spread. They wished the news of their idol's death was true. Some even said, "After meeting you I feel the past is not all that important. I only wanted to participate in your future. All along I treated you like family, privately I discussed with fans how to let you enjoy your later years. Yet everything ended too soon. I only wish you can be truly be happy in Heaven and far away from illness, pain and evil."
With Nam Kit Ying's sudden passing, the classic series characters she left behind were all people's favorites. Nam Kit Ying was accepted into the 12th TVB television artist training class, her classmates included Carina Lau Ka Ling, Sandra Ng Kwan Yu, Sean Lau Ching Wan and Margie Tsang Wa Sin. After the training class graduation she even received a push from TVB, first she worked as a host of K-100 and 430 SPACE SHUTTLE. She even performed in many television series and films, including LOOK BACK IN ANGER and THE FINAL COMBAT. Many of her television performances were leads. Her film performance included THE TIGERS and THE FLIRTING SCHOLAR.
In her career she had many classic characters, including television series THE GREED OF MAN's "Sister Ling" Law Wai Ling, LOOK BACK IN ANGER's Mui Fun Fong, and the Spider Spirit in CHINESE ODYSSEY.
Nam Kit Ying had exceptional beauty at the time and thus was known as the "Absolute Beauty of the Five Station Hill". Yet in 2015 when she spoke with Joey Leung Wing Chung in an interview, she disagreed. Instead she thought she was not considered pretty. In the interview she even revealed that her favorite character in her career was THE GREED OF MAN's Sister Ling.
Nam Kit Ying was rumored to be suspended twice at TVB. In 1984 TVB asked Nam Kit Ying to sign a 5 year contract, but Nam Kit Ying asked to shorten the contract term. Nam Ying Hung also was unable to cut her hair for the television series THE BATTLE AMONG THE CLANS was suspected by TVB for awhile; later she returned to TVB but once due to being late to work she was suspended again. In 1994 after making CRIME AND PASSION, Nam Kit Ying left TVB for the film industry. After that she only had a few productions. In 2004 she guest starred as Si Yu in the ATV series LOVE IN A MIRACLE, which was also her first on screen performance.
TVB Jade starting Monday (the 11th) would air LOOKING BACK IN ANGER again with Felix Wong Yat Wa, Lau Ka Ling, Kathy Chow Hoi Mei and Elliott Ngok Wa. Nam Kit Ying in the series played Wong Ya Wa's wife Mui Fun Fong. After the series aired back then, Nam Kit Ying's outstanding acting received raves from the audience.
Nam Kit Ying had a turbulent road in romance, with two boyfriends committing suicide. In 1986, Nam Kit Ying's boyfriend of three year left the gas on and killed himself. Later Nam was rumored to be in love with gold label host Paul Chung, but in 1989 he fell to his death. After that, Nam Kit Ying was in a relationship with tycoon Cheng Yu Tung's son Henry Cheng Kar Shun. There was talks of marriage when suddenly he was rumored to have hooked up with Nam's friend. She ended up breaking up with him.
Nam Kit Ying was also linked in rumors with many artists. When Nam Kit Ying worked with Tony Leung Chiu Wai on IT'S A LONG WAY TO HOME, although Leung Chiu Wai pursued her Nam rejected Leung Chiu Wai's advances. While working on CHINESE ODYSSEY, Nam Kit Ying and Stephen Chow Sing Chi were rumored to be in an underground relationship. Nam also went to Chow Sing Chi's home, but Chow Sing Chi's then girlfriend Athena Chu Yan found out. Soon after the release of CHINESE ODYSSEY, she also gradually eased out of show business.
Nam Kit Ying's career and state of mind both fell into depression later on. In 1999, Nam Kit Ying was rumored to have suffered severe losses on stock market speculation but received HK$ 1 million from Yau Suk Ching. In recent years Nam Kit Ying eased out of show business and was in an abnormal state of mind. After years without work she was once rumored to be panhandling on the streets. Lau Tak Wa found out and immediately sent HK$ 100,000 cash to help. Years later, Nam Kit Ying in an interview admitted that she lived off government welfare. A Mainland fan club also loaned money to her, about several thousand a month.
In 2004, Nam Kit Ying attempted suicide. Fortunately the Joyful Foundation founder Meg Lam Kit Ming and Nam's friend Tsang Wa Sin took care of Nam at the hospital and chatted with her. Nam recovered very quickly. Yesterday, Lam Kin Ming expressed regret over the numerous deaths in the business recently but felt that birth, aging, illness and death were necessary parts of life. "Lately too many people have passed away, I can't even react. I feel people have a duty when they arrive in this world. After it is done they leave to another place. I still have two missions, after which I may have to go too." Speaking of Nam Kit Ying's passing, Lam Kin Ming stressed that she was ill and not with the ordinary emotional disorder. She lamented, "She was no longer in control of herself due to the illness. She has already completed her duty to be reborn elsewhere. I wish her a safe journey."