courtesy of on.cc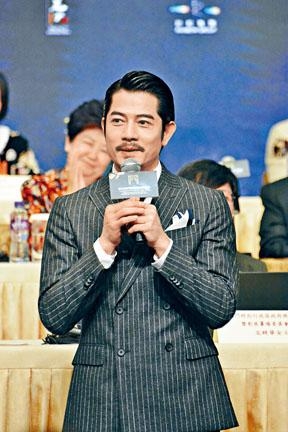 courtesy of singtao.com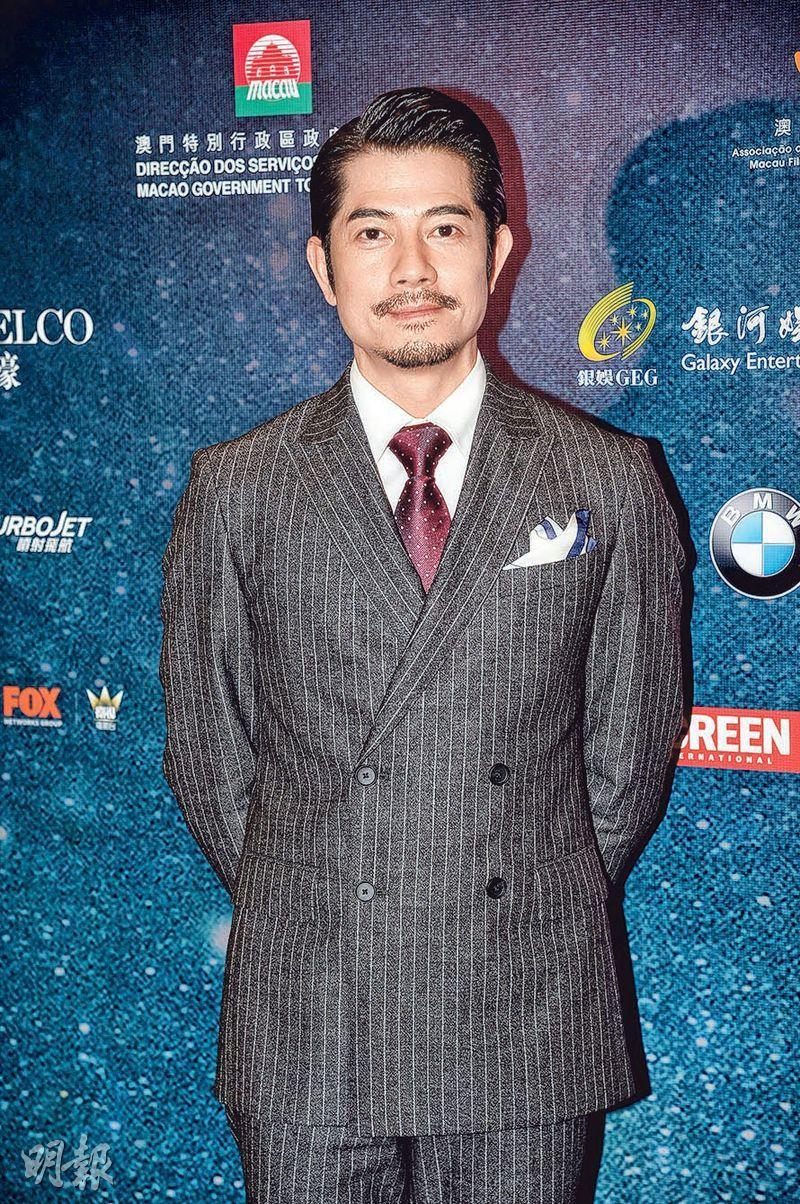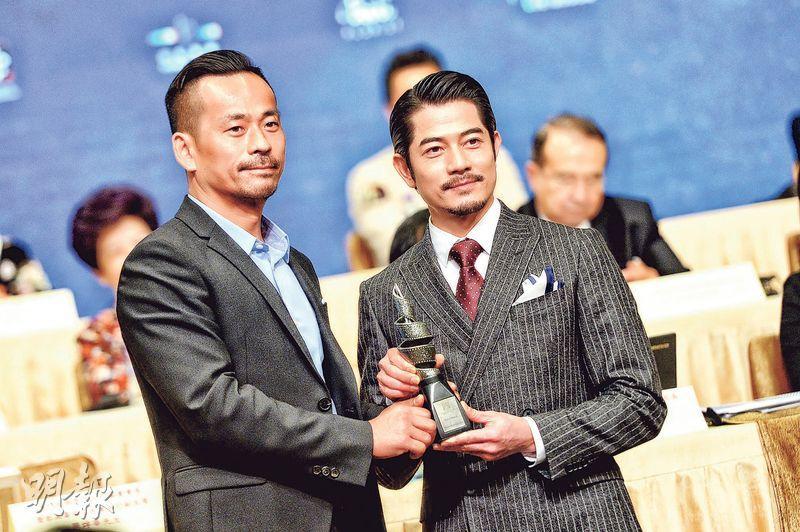 courtesy of mingpao.com
Aaron Kwok Fu Sing yesterday attended the 3rd Macau International Film Festival press conference as the star ambassador, the award presentation will take place on December 14th. The event announced Girl Generation member Lim Yoon-A as a star ambassador and Mainland star Yao Chen as a filmmaker in focus, as many of her films will be screened. Oscar and Golden Globe Best Actor Nicolas Cage will be a guest at the "Master Class", interact with the audience and share his film experience.
Sing Sing originally was making a movie in Korea and took time off to attend. At night he would fly back to Korea to continue the work. Since he has already made 3 movies this year, after the Korean shoot will end in the middle of the month he would begin rehearsal for his world tour. For his 3 previous films he had to grown facial hair, he said that he would finally be able to shave. He would also dye his hair for his concert.
Sing Sing has made countless films. He said that he would like to direct and tell a story that he would like to tell. He revealed that he had a story that he really wanted to make into a film, one part would take place in Macau. He wanted to shoot on location on the Macau speedway for a night racing scene. He did not know when he would be able to make it and he might not perform himself. He said that finding a suitable actor for the role would make the movie. If he would direct, he would like to use more new comers and teach them when he has learned.