Arrangement from Yvonne Hung and Anna Ueyama
Fans present flowers at Yam Kit Ying's home
The police orders protesting fans to disperse
courtesy of on.cc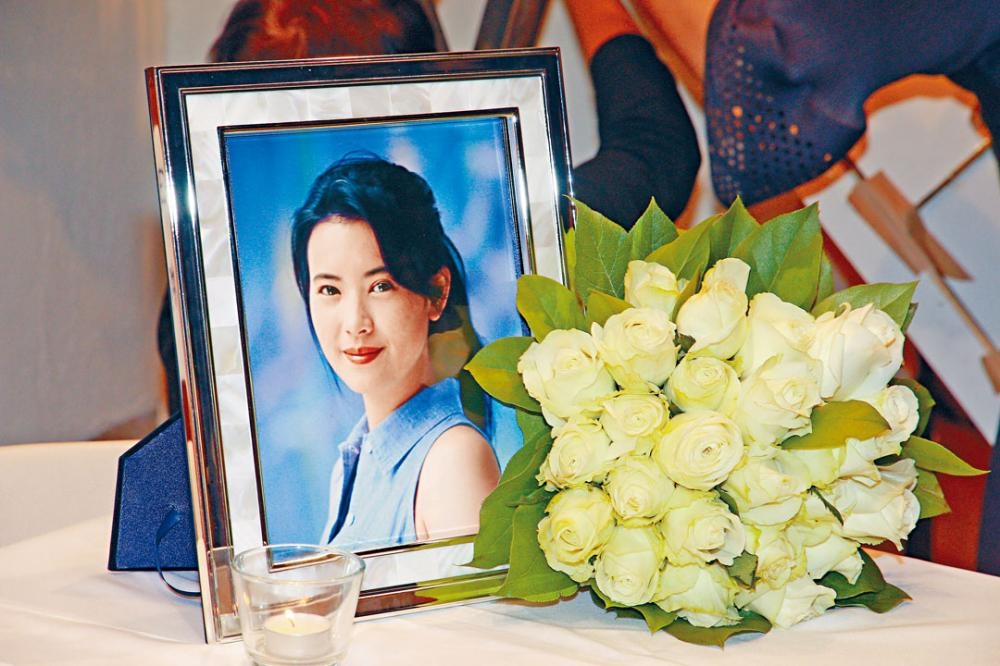 courtesy of singtao.com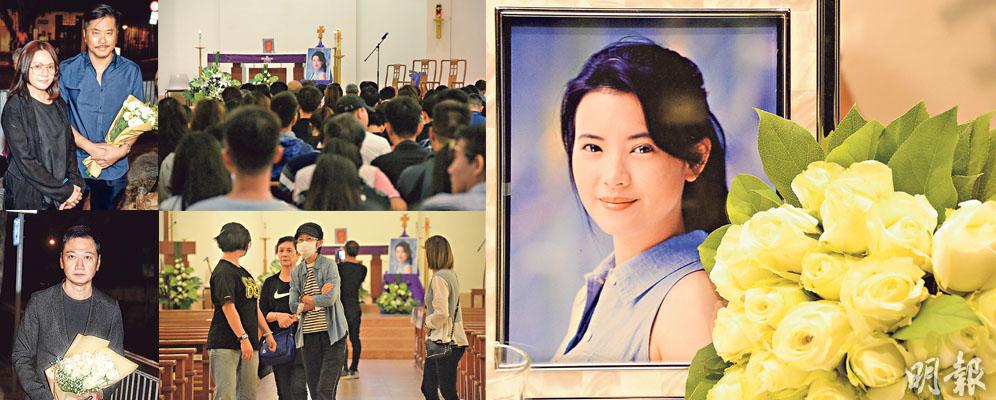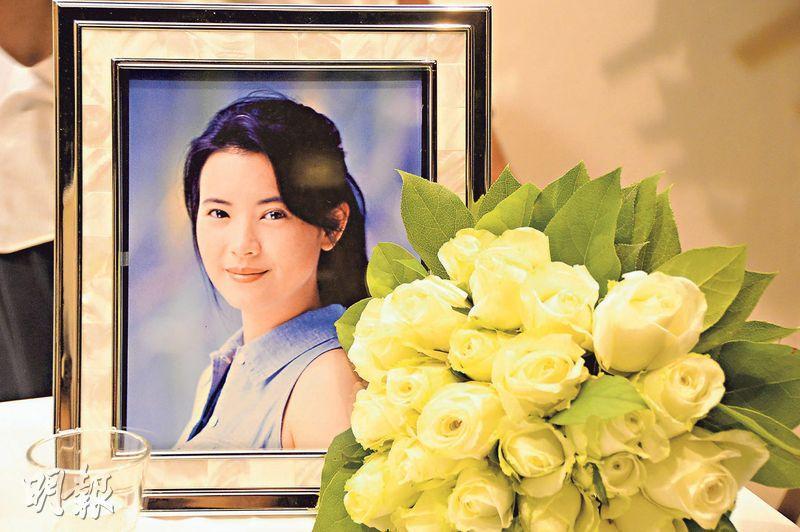 Nam Kit Ying was baptized as Maria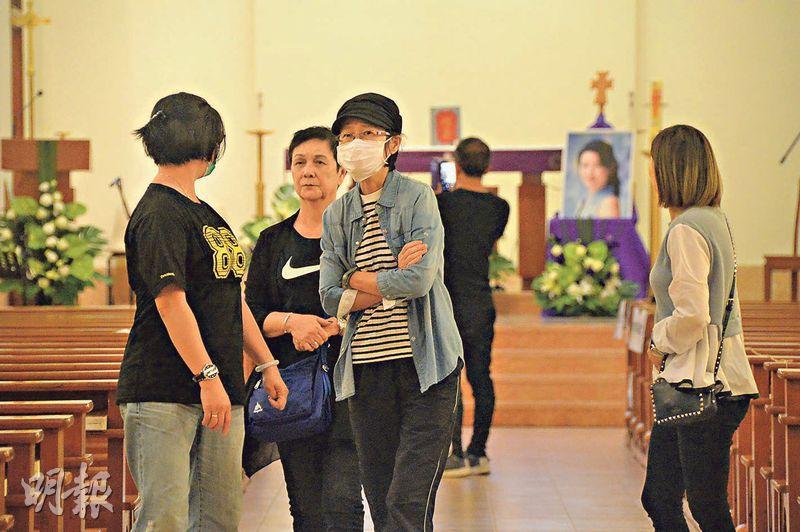 Nam Kit Ying's sister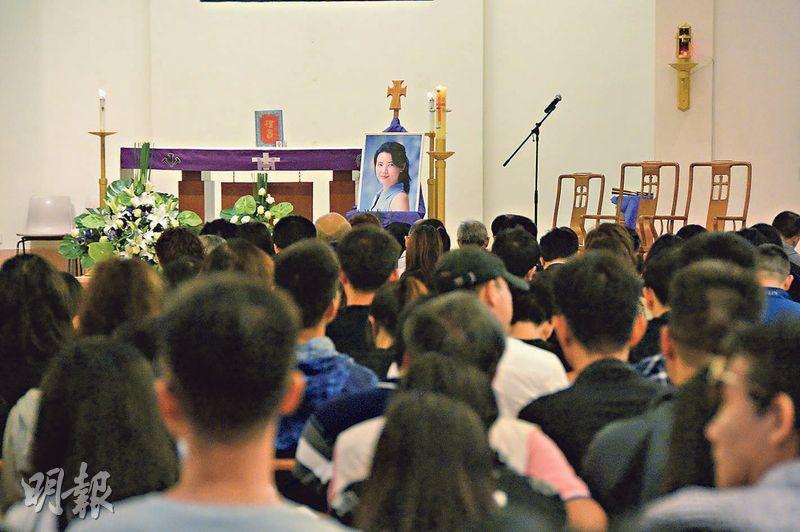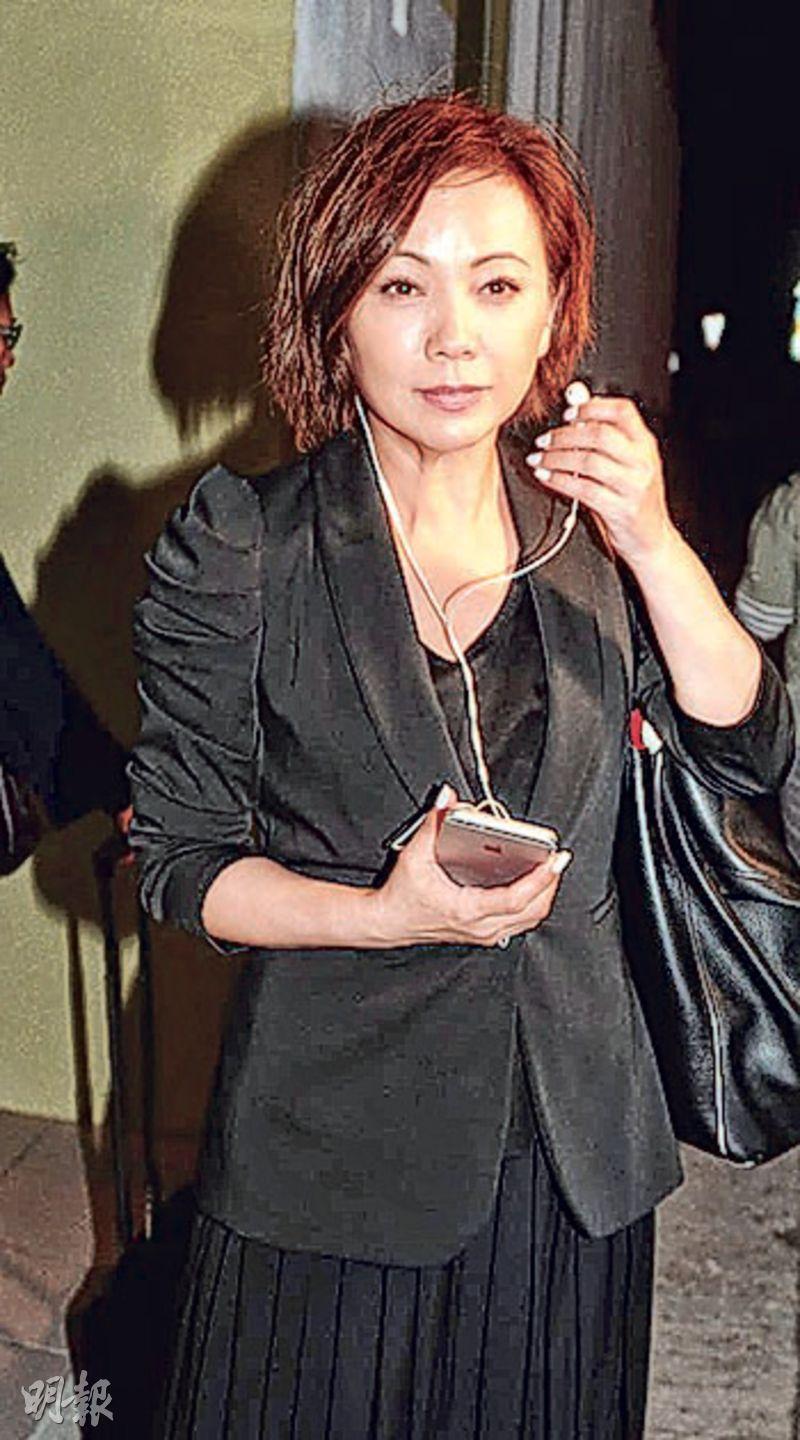 Sheren Tang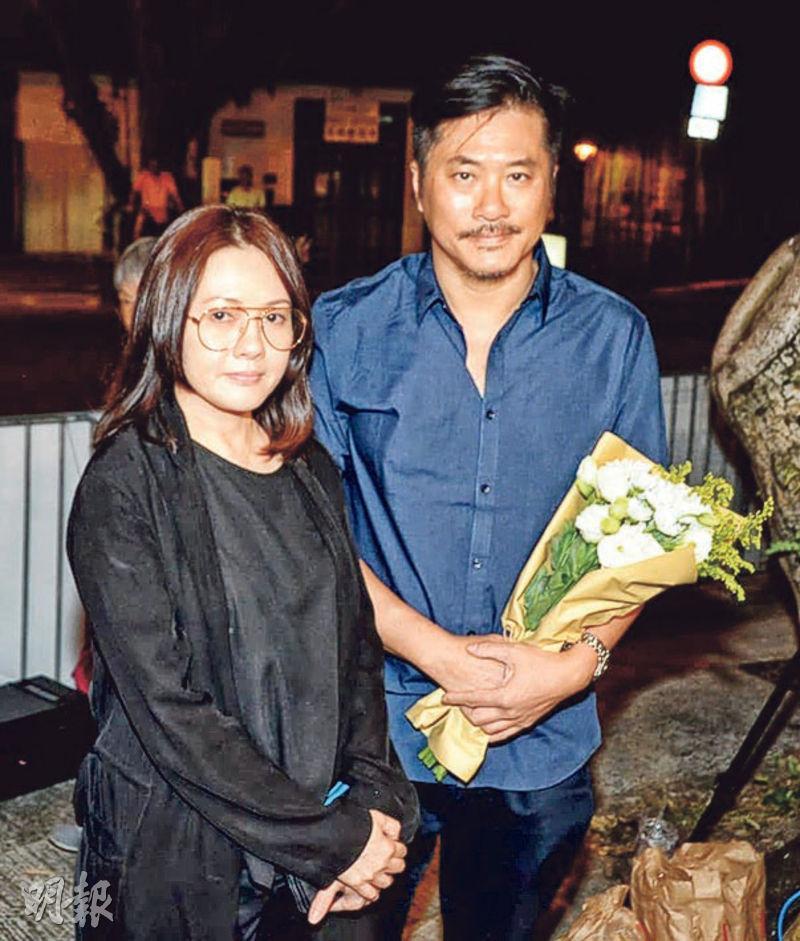 THE GREED OF MAN co-stars Rachel Lee and David Siu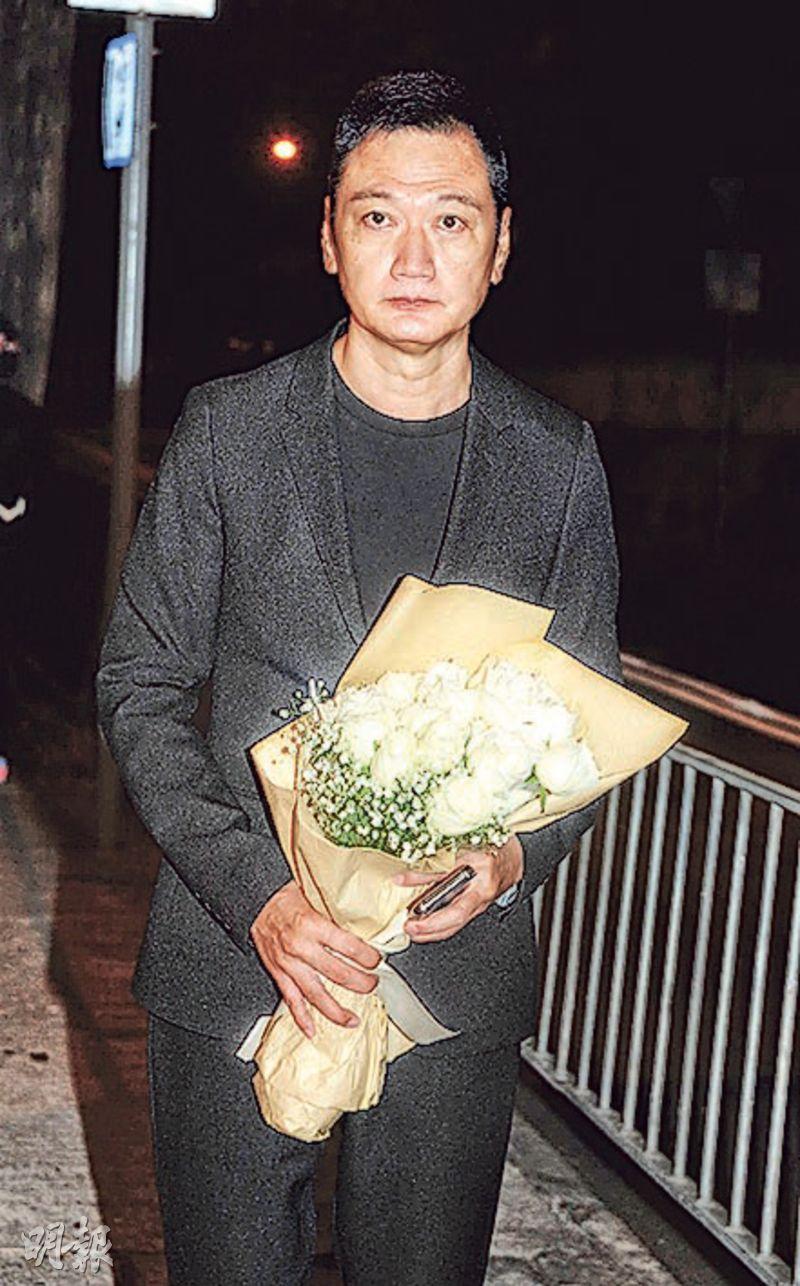 Michael Dao
Dicky Cheung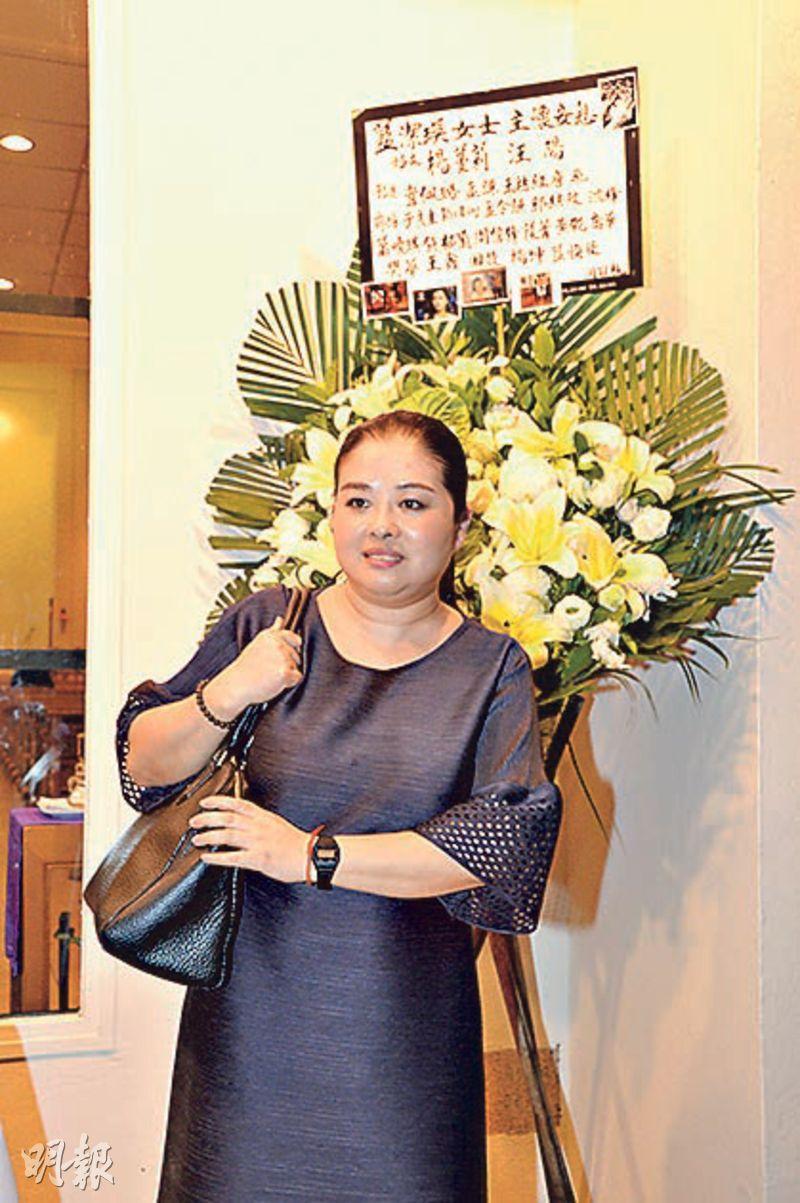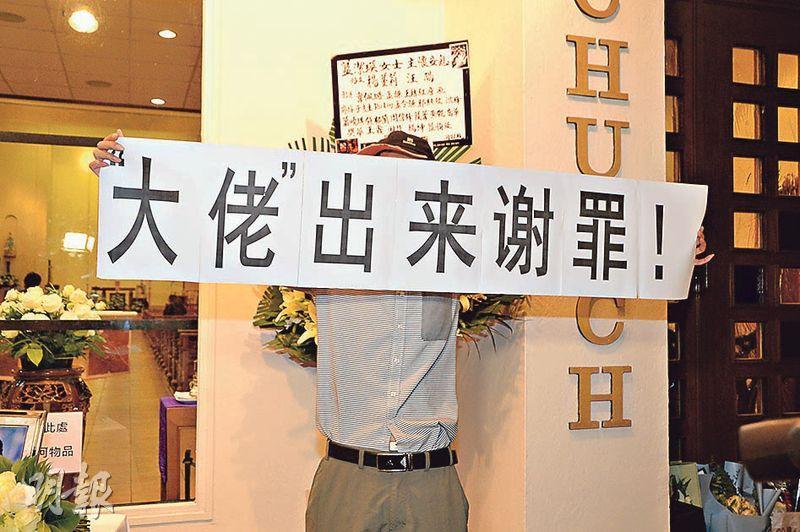 a Mainland fan brings a banner
courtesy of mingpao.com
Yammie Nam Kit Ying earlier this month was found dead in her Stanley home at age 55. Yesterday Nam Kit Ying's church Saint Anne's Church held a memorial service, industry insiders Maggie Cheung Man Yuk, Yvonne Yung Hung, Sheren Tang Shui Man, Angela Pang Ka Lai, Kwok Ching Hung, the Performing Artist Guild all sent floral arrangements. Saint Anne's began its simple decoration in the afternoon. A photo of Nam Kit Ying was placed near the center. Nam Kit Ying's sister appeared at the church around 5PM. Outside the hall was an area for fans to present flowers. When the services began several dozen fans were already in line to enter.
Nam Kit Ying's friend Yeung Man Lei was also present. She and other fans presented a giant floral arrangement. She admitted that when she found out about her friend's death the news was very hard to accept. The last time she saw her was during the Lunar New Year. At the time Nam Kit Ying was still in decent mood, only coughing a little more. Yeung Man Lei said that after the news of Nam's passing was confirmed, the Performing Artist Guild, Ms. Elaine Lok Yi Lilng and Tin Kai Man contacted her. Many Mainland fans also stated tha they would go to the church to see their idol for a final time. As for her past with Nam Kit Ying, Yeung Man Lei said, "We talked about a lot, some about life, and some about her past series. Everything was very memorable."
Yeung admitted that Nam Kit Ying worked very hard to return to acting again, as she wanted to make movies like before. As for what she had to say to Nam Kit Ying, Yeung Man Lei said, "I wish that after reaching Heaven she would be happy, no longer have bad people bullying her."
The services began around 8PM. Over 300 Nam Kit Ying fans filled the hall. Michael Dao Tai Yu, Dicky Cheung Wai Kin, Maggie Chan Mei Kei, David Siu Chung Hung, Rachel Lee Lai Chun all attended. Dicky said that he was not close to Nam Kit Ying but he was there because they were both Catholic. "Last week a Shanghai priest read about Nam Kit Ying's passing and knew that she lived alone. He asked me if the Hong Kong diocese would do anything for her. At the time I didn't know so I called Hong Kong diocese's vicar general. He said that if they were able to find Nam's family they could help with a memorial service and arrange for a cemetery plot for burial." Dicky said that almost at the same time Nam Kit Ying's sister contacted the Hong Kong bishop, so late night he made the trip.