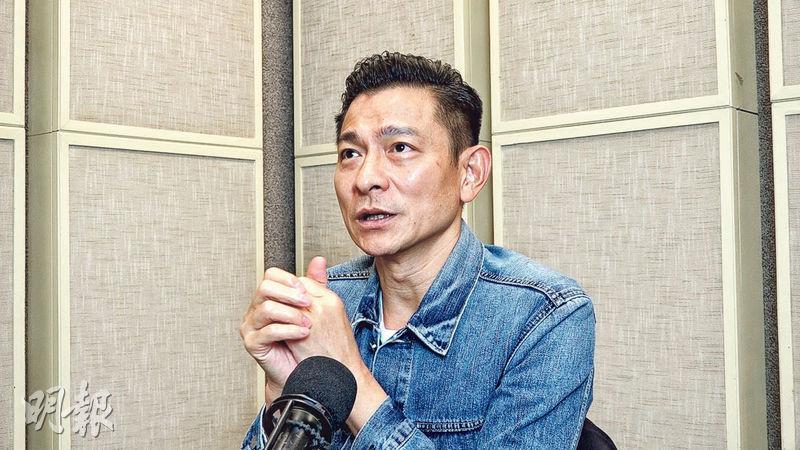 courtesy of mingpao.com
Andy Lau Tak Wa appeared on a Commercial Radio interview. Wa Jai revealed that in secondary school he already came in contact with Louis Cha's wuxia novels. At first he liked LEGEND OF THE CONDOR HEROES more, later he watched the RETURN OF THE CONDOR HEROES television series, was drawn to Yeung Gor and Little Dragon Maiden's enduring love and fell in love with Louis Cha's work. He said, "I never thought that I would be able to play Yeung Gor. During the entire shoot, I worried that I didn't have the ability to handle it. Luckily I had the chance to run into Mr. Louis Cha, he gave me lot of advice to play Yeung Gor's rebellious and faithful sides."
He remembered that the first thing that Yeung Gor said to Little Dragon Maiden after 16 years apart was "Auntie". This line was the only one that kept lingering in my mind like a call of love. To him Yeung Gor and Little Dragon Maiden would always be screen classic. In the series he sang the song GREAT CONDOR HERO (Namyam). At the time he said to producer Siu Sun that he was interested in the traditional music style and hoped to perform in it. That Namyam recording was in the RETURN OF THE CONDOR HEROES theme song records and became Wa Jai's first record. He said that RETURN OF THE CONDOR HEROES was an important work that represented him, as many viewers supported him because of it.