courtesy of on.cc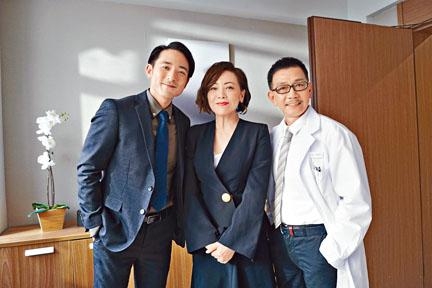 courtesy of singtao.com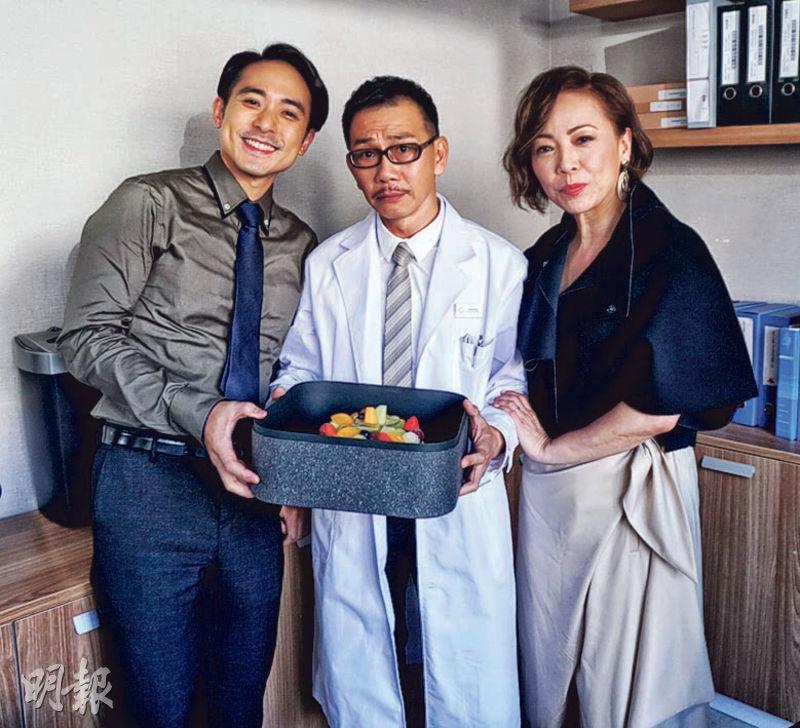 Alex Lam and Sheren Tang surprise co-star Ben Yuen with a cake to celebrate his Best Supporting Actor Golden Horse Award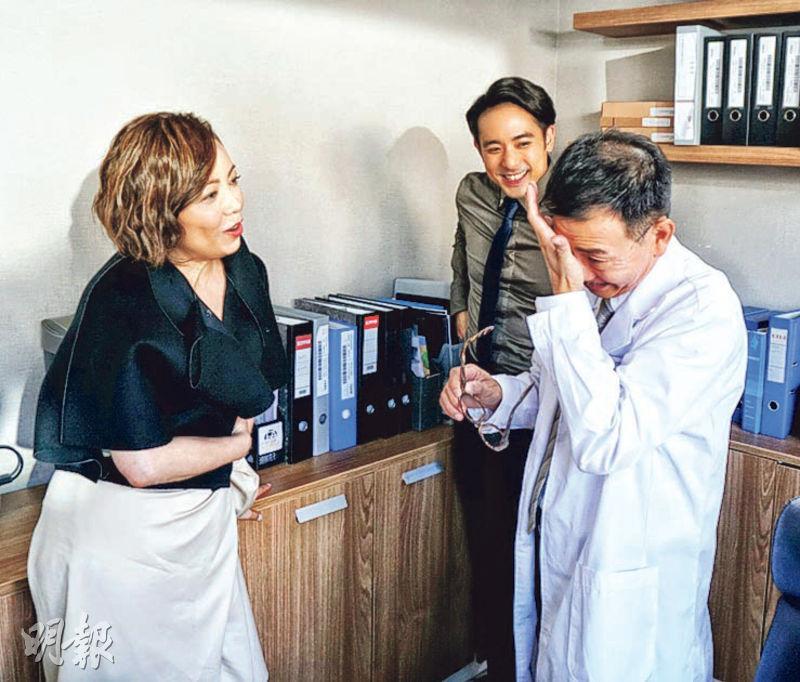 Ben Yuen cries tears of joy
courtesy of mingpao.com
Winning the Golden Horse award for Best Supporting Actor, Ben Yuen Fu Wa immediately began work on a new series with Sheren Tang Shui Man and Alex Lam Tak Shun. The team even celebrated his victory. Yuen Fu Wa said that he was already calm to prepare for his new job. "As soon as I got back to Hong Kong I had to rehearse for a play. Ten I came here to work. I haven't stopped working, but I am happy. Although it's the first time I would work with Man Nui, we are all laughs and I already forgot about the exhaustion."
Yuen Fu Wa said that he has not thought about a raise and would the "lead role dream" take its natural course. "Actually I was a lead in a movie earlier, but it hasn't been released yet. I am waiting for fate to arrive for everything. I really like to act, so awards aren't important. The most important is having a role for me to play." Working with Tang Shui Man and Lam Tak Shun for the first time, Yuen Fu Wa praised their spark. "Working with Man Nui for the first time, we had a lot to talk about. Because I came from a stage background, I pay attention to find spark and the best way to perform. (Would you have any time off after this?) No, because I work on the stage, after the shoot I would have closed door rehearsal. I would have to keep working."
Tang Shui Man congratulated Ben Gor and even praised his professionalism. She was very at ease to act with him. "Because he is a stage actor, they have a habit of doing all their homework. On the set he is already fully prepared. Thus I am very at ease to set off different spark with him."