Angela Yuen, Charlie Yeung and Roger Kwok play a family
courtesy of on.cc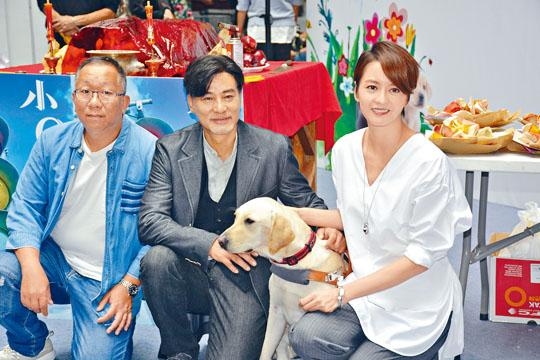 courtesy of singtao.com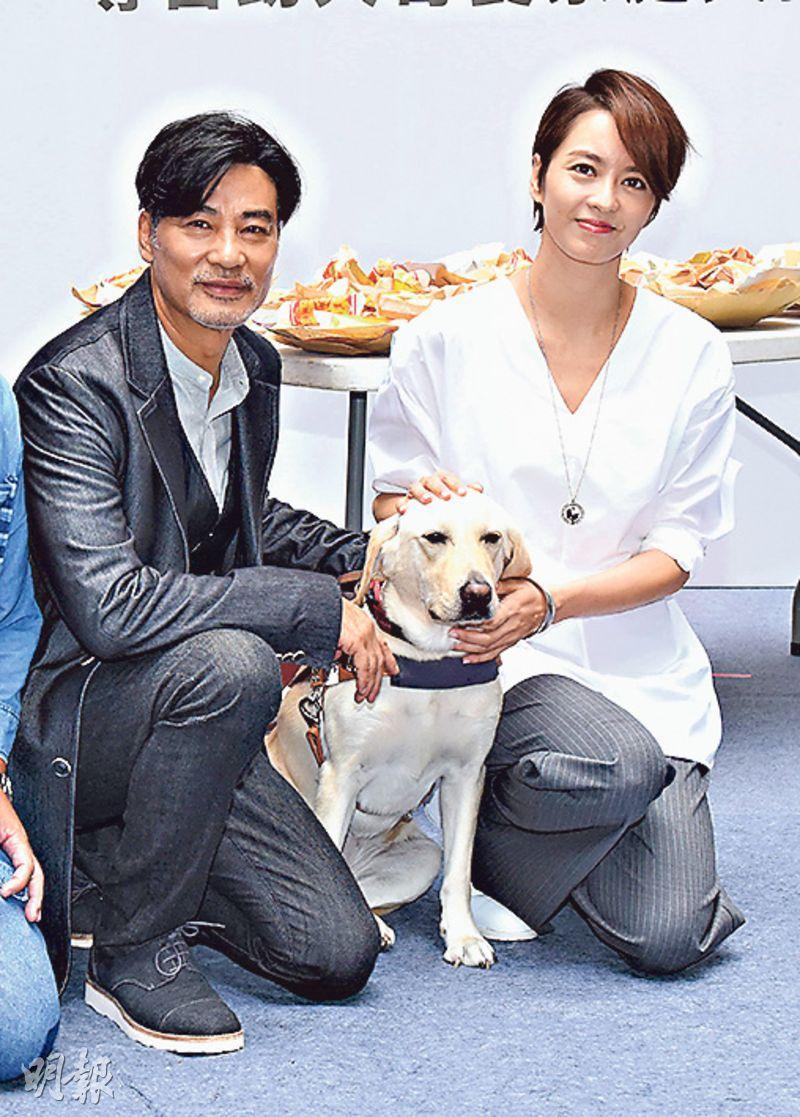 Simon Yam and Gigi Leung play brother and sister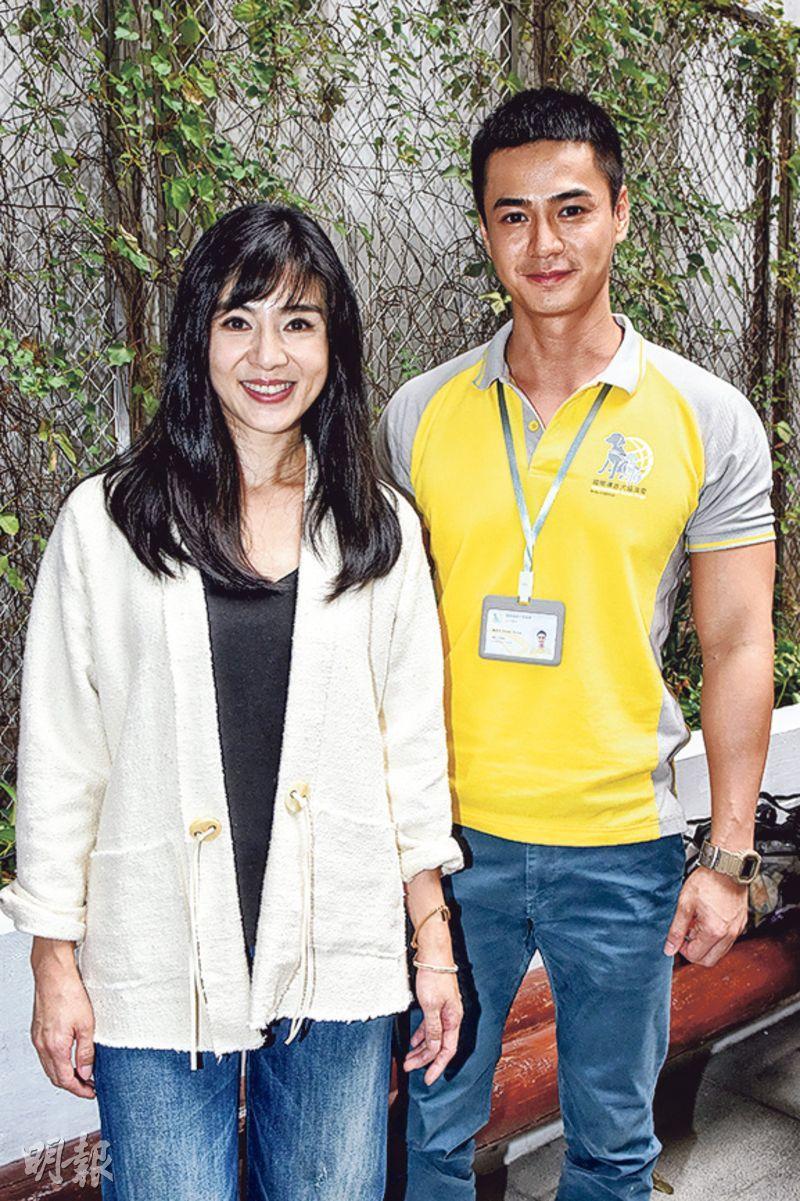 Charlie Yeung and Law Chung Him both need guide dog lessons before hand
courtesy of mingpao.com
Filmko purchased Japanese writer Kengo Ishiguro's book THE LIFE OF QUILL, THE SEEING-EYE DOG film rights to make the touching Hong Kong guide dog film LITTLE Q (SIU Q). The Japanese version QUILL already was released in 2003. LITTLE Q yesterday held a production start ceremony. Director Law Wing Cheong, actors Simon Yam Tat Wa, Gigi Leung Wing Kei, Law Chung Him, Charlie Yeung Choi Nei, Roger Kwok Chun On, Angela Yuen Lai Lam, JJ Jia attended. Yam Tat Wa in the film played a visually impaired person, the most difficult role in his film career.
Yam Tat Wa admitted that this was the hardest time in his decades in film. Aside from pretending to have no focus and looking lost in front of the camera, he also had to be led by a guide dog. Thus he could not be in control in many scenes. In one scene the guide dog led him across the road. Due to the noisy environment and the spotlights, it took six hours and 48 takes to complete. Was his Best Actor confidence shaken? Brother Wa said, "I grew up in hardship, and I also had to rely on myself to perform properly. Although the entire world knows working with dogs and children are the hardest, this time I have to be one with the dog!" However Brother Wa despite his rich performance experience still had to prepare. Before the performance he met with the first visually impaired person to use a guide dog in Hong Kong. In addition in the film seven guide dogs would take over for each other in the performance. He took each one home for a week to cultivate a relationship, which made his dog at home jealous.
Leung Wing Kei in the film played Brother Wa's sister. She said that she had quite a connection with Little Q. Earlier she provided her voice to the Japanese version. This time she would perform. She hoped to bring out positive energy through the film and make more people accept guide dogs and understand the needs of the visually impaired.
This time the film would also have touching scenes. Gigi said that she probably would be able to cry on the set because she had the heartbreaking experience of her dog passing. Now her 7 year old dog has just been hospitalized for illness, which she felt like taking care of like family. Luckily her daughter also has cultivated a relationship with the dog. She posted a video of her daughter reading and ignoring her, Gigi said, "I intend on cultivating her reading habit, for that I am happy that she ignores me!"
Yeung Choi Nei and Kwok Chun On played a couple, the guide dog's foster family as a puppy. Although she was a guest star, she said that the positive energy subject attracted her. She also got to work with her friend Leung Wing Kei, and director Law Wing Cheong very thoughtfully accommodated her schedule for her to return to Singapore to take care of her twin boys. Would she stay with Gigi in Hong Kong? Charlie said, "No, I need time to sleep when I make a movie. Because we only see each other once a year, each time we see each other we talk nonstop. Thus she can't live together!"
Law Chung Him played a guide dog association member. Although he has a dog, before the performance he still accepted 20 hours of training. He learned to use commands and a "tool" to curb the guide dog with. "Actually I learn from not knowing to knowing. I only feel I am dumb because in the process they are very smart!"