courtesy of on.cc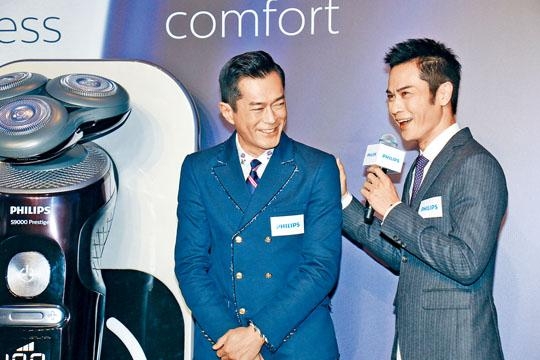 courtesy of singtao.com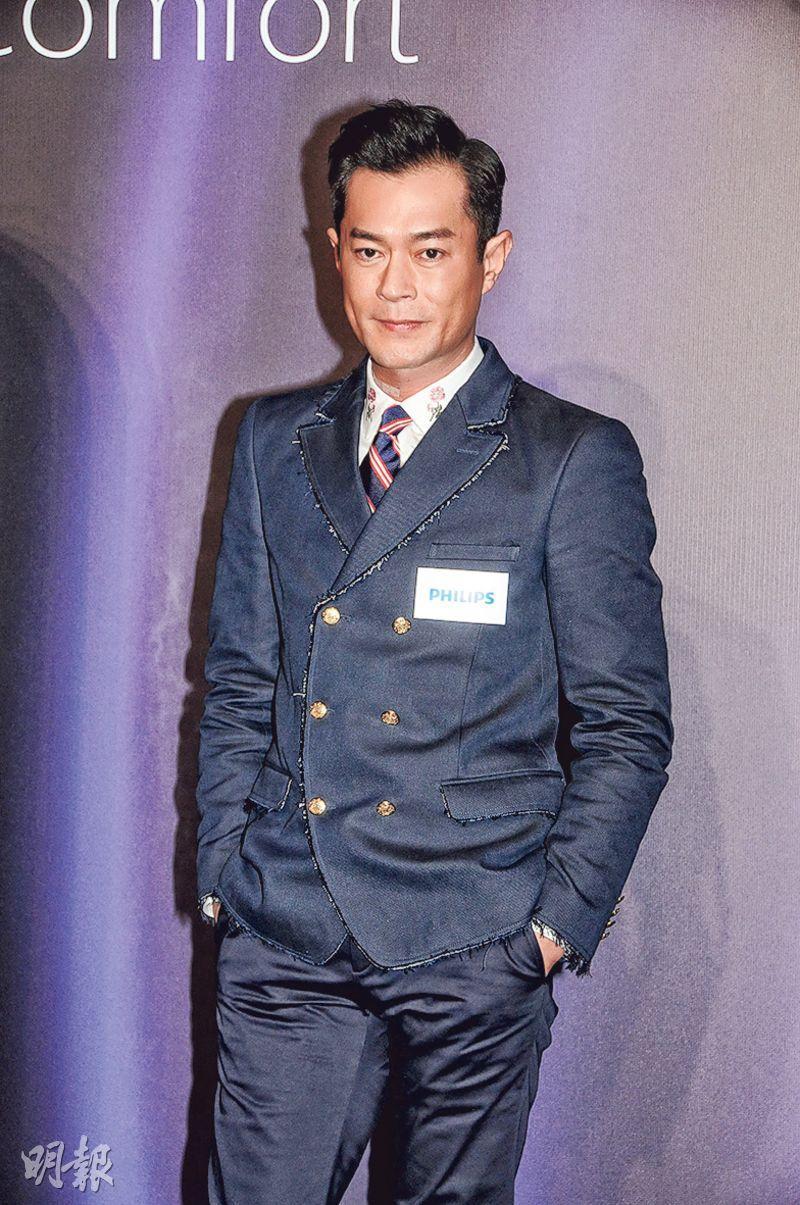 courtesy of mingpao.com
The film KUNG FU MONSTER (MO LUM GWAI SAU) will open on January 3 next year in Hong Kong. Louis Koo Tin Lok, Chen Xuedong and Bea Hayden (Kwok Bik Ting) starred in the Andrew Lau Wai Keung directed and Derek Yee Tung produced film that was full of modern Hong Kong style humor, turning the martial art wold into a crazy party. Director Lau Wai Keung said, "This film looks like a costume film, but I made it like a modern film. It has a lot of funny lines and would satirize the present with the past. The martial art world on a certain level became the modern society. Whatever is happening with the society now, we would use different characters to express it."
The film released its official poster and first trailer. In the trailer the often talked about "monster" can be seen in full view. It looks more cute than "monster" like! The director said that actually whether it was a "monster" or not it only acted as a mirror. However you would treat the "monster" it would return in kind. The director also gave this "monster" a rather old school name, "Chiu Choi" (attracting money), because Hong Kong people resist that less. This "Chiu Choi" also took the director half a year's time before seeing the light of day. Thus for the director himself, this "Chiu Choi" has quite a heavy relationship with him.
For the Hong Kong release, the director even asked Lo Hoi Pang, Watermelon, Jerry Lamb Hiu Fung, Joey Man Yi Man and others to provide their voices for the Cantonese version in a lively and funny way, to make the story even more vivid and local.
Louis Koo Tin Lok and Kevin Cheng Ka Wing yesterday attended a razor press conference. Goo Jai's neck was bandaged but it was not from shaving. His cervical vertebrae was dislocated. At the end of last month he had an operation in the U.S. and would take half a year before he would fully recover.
Goo Jai said that the wound was old. Although the doctor suggested avoiding surgery, he was afraid that it would affect his films and the pain reached level 8 to 10. thus he decided to have the operation. "A few days after my birthday I flew to the U.S. for the major operation." Goo Jai said that he has always had headaches, and the dislocated vertebrae would easily contact the nerves. In severe cases all his fingers would feel numb. Thus he decided to treat the source of the problem. After the surgery Goo Jai cancelled all his jobs and rested for two weeks. From then now he would have to negotiate any action scenes in film. Ka Wing jokingly asked if he set off any metal detector at the airport, Goo Jai said, "I haven't yet because in the U.S. it's a full body scan. Maybe next time I would give it a try."
Ka Wing earlier injured his kneecap and had to have surgery to remove the pieces. The doctor also suggested for him to switch to titanium joints, which would require half a year of rest. Ka Wing said that at the time his schedule was full so he could only wait. Ka Wing said that next year he would work with Goo Jai again. Would they work together musically? Ka Wing said, "I have retired for a long time, I don't plan to return to singing yet." Goo Jai explained that earlier he sang a duet with Kay Tse On Kay as a prelude to a film. When he had the surgery he asked the doctor whether his vocal cord would be affected. Although the doctor said no, now he realized that he could not make some sound.