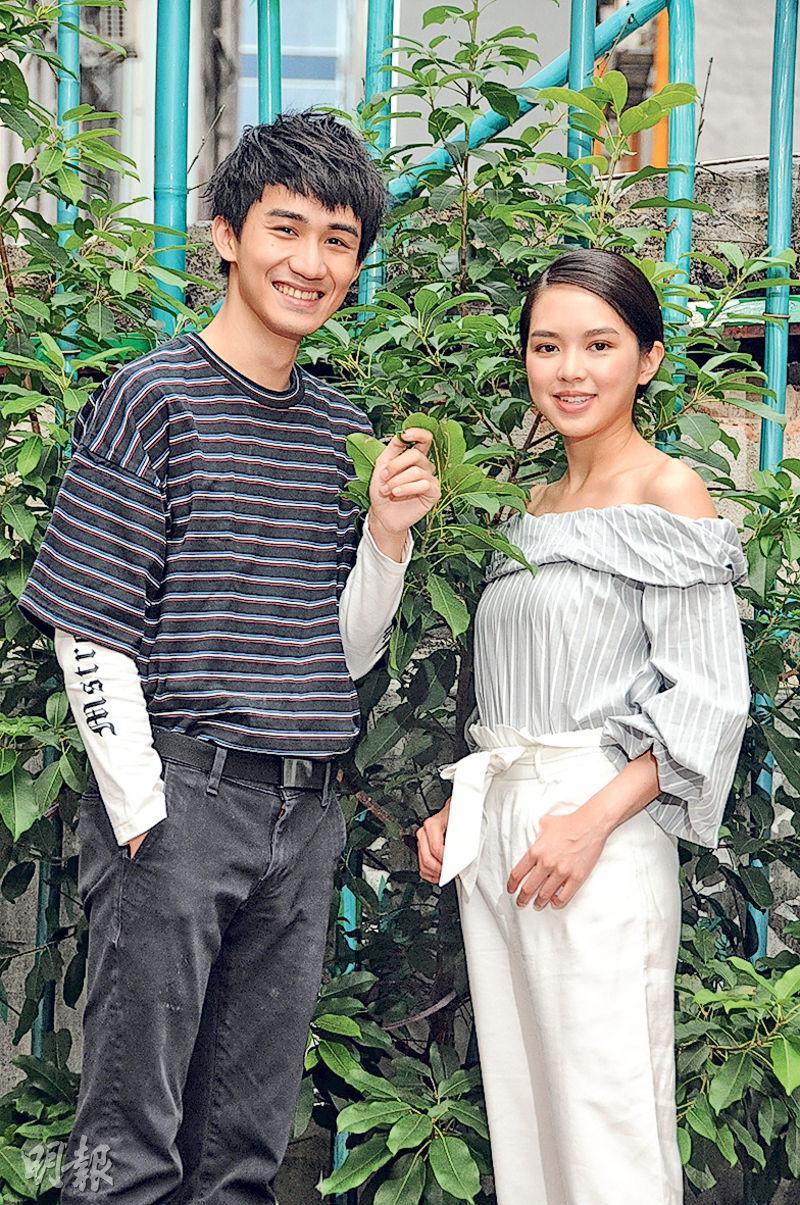 courtesy of mingpao.com
The film NAPPING KID (YIK HEUNG YAU GWAI) was about the fight between generations and the exit for Hong Kong. Ng Siu Hin said that Hong Kong people had too much resentment. Young people would run into many problems in life, like low salary and inability to buy a home. They had a lot of pressure. He said that he was more fortunate. He had no pressure, he had a job that he wanted. "My stress comes from my own ambition. I want my show business career to reach a place and progress, I hope to perform better and better." Playing each character well, he hoped to be able to repay the society. Like his role model Louis Koo Tin Lok he "gave life" to many Hong Kong productions.
Co-star Cecilia So Lai Shan also was optimistic, feeling that at different eras people would be unhappy and that the society was unfair. Thus she believed in "the best is yet to come", otherwise survival would be very hard. While she believed that tomorrow will be better, she was not an utopian. "I wouldn't calculate too many, I leave everything to fate. A lot of things are beyond your control, especially in this business. For example, I studied environment protection. How would I imagine that I would become an actor."
She stumbled her way into the business but still lacked self confidence. The support from those around her was very important. In show business she often would run into setbacks. She would question herself and needed to adjust and learn.