courtesy of on.cc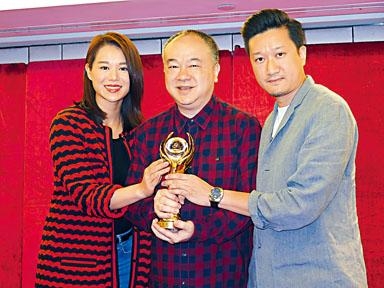 courtesy of singtao.com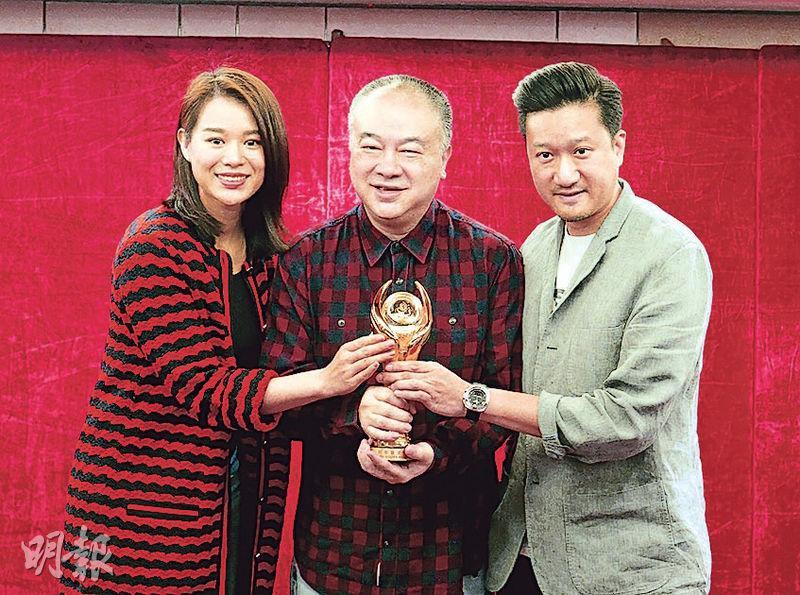 courtesy of mingpao.com
The Clifton Ko Chi Sum and Leung Pak Ho co-directed film DEAREST ANITA (SUP FONG) earlier won the Best Director award at the 14th Chinese American Film Festival. Yesterday they along with actress Myolie Wu Hung Yi attended the celebration. Director Ko has won Best Film and Best Editing awards previously, but this was his first director award. DEAREST ANITA was based on the true story of five Anita Mui Yim Fong fans. Mui Yim Fong appeared in the film without performing, completely relying on the director and the editor's skills.
Would Director Ko make more movies from now on? He said that so far he has already made over 40 films. He had a goal of making 50 films by age 76. Ko Chi Sum said, "Because my three director idols Akira Kurosawa, Alfred Hitchcock and David Lean directed the most glorious films of their lives at age 76. I imagine to be just like them." Turning sixty this year, he said that he still have over a decade and even locked onto Hung Yi as the lead actress. He praised her acting as on the spot and had hope to win an award with DEAREST ANITA. He also hoped that when the film will be released in December, everyone would show their support at the movies.
Hung Yi said that Director Ko's sincerity motivated her to perform this time. He not only invited her privately but also personally discussed the script with her. Their collaboration was very pleasant and comfortable because Director Ko taught her how to interpret each scene. Although Hung Yi was not a Mui fan and has never met Sister Mui n person, she knew that Sister Mui has always kept gifts and letters from fans. She felt that she valued love and loyalty and treated people honestly. Thus she was able to win the love of so many people. As a fellow artist she felt that she has not done enough. In addition, Mother Mui was very happy to learn that Director Ko won an award. Sister Mui's fan club will contact Mother Mui to watch the film.