courtesy of on.cc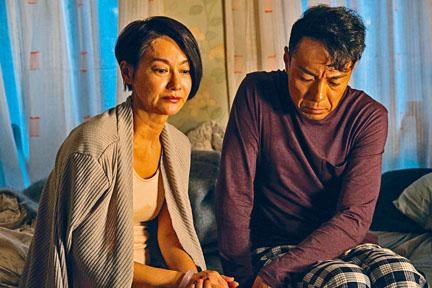 courtesy of singtao.com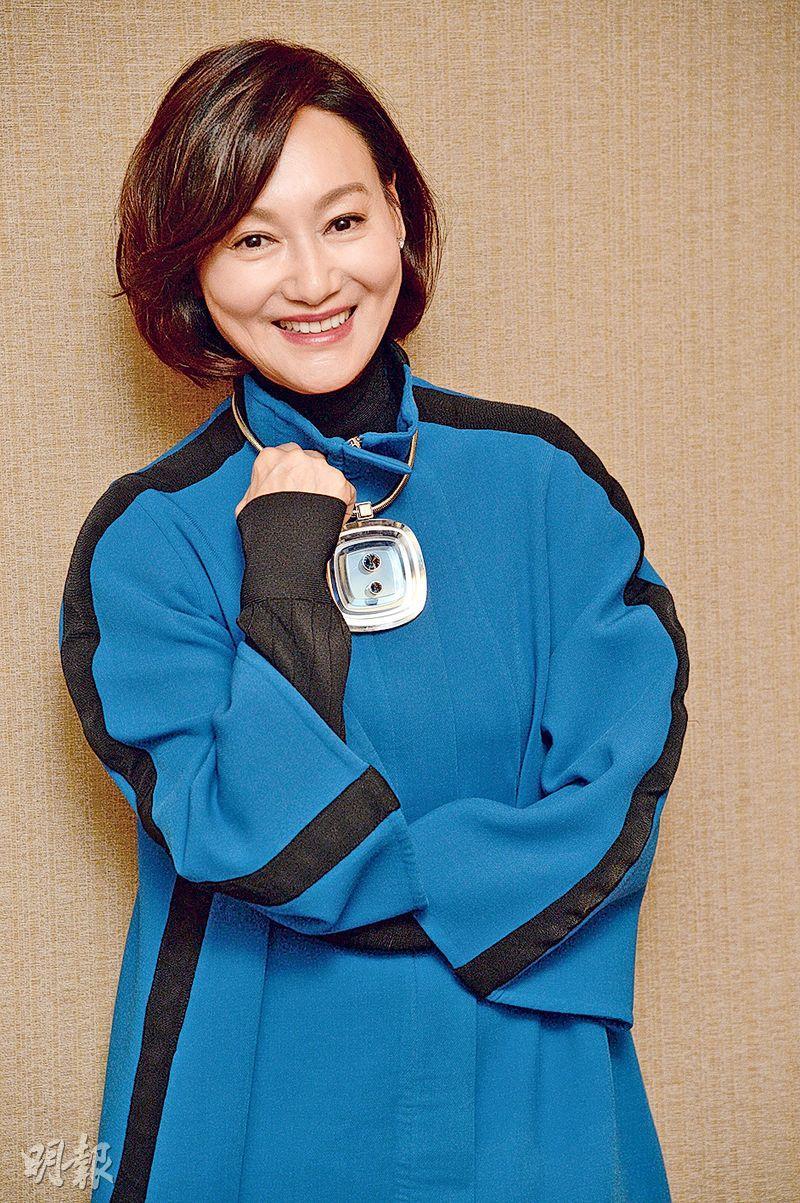 Kara Wai is nominated for Golden Horse Best Supporting Actress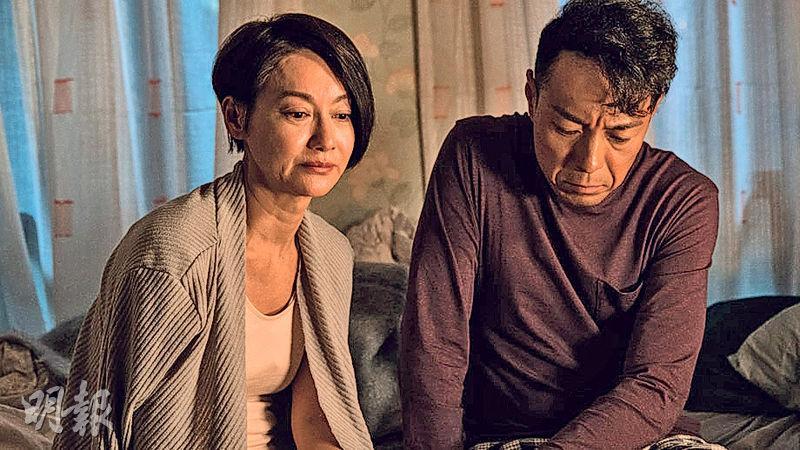 Kara Wai and Philip Keung play a couple in an arranged marriage
courtesy of mingpao.com
Philip Keung Ho Man in the film TRACEY decided to become transgender after years of marriage with Kara Wai Ying Hung. He admitted that he knew nothing about transgender and lacked the confidence to perform. Thus he first did his research with a dozen or so transgender people. Hak Jai even said that he bullied the "more feminine" male student a school. Running into the classmate again on the MTR as an adult, he was already a pretty girl. "She" was proud of being reborn again. Looking back, Hak Jai also got his motivation and confidence to take this role.
Hak Jai in order to play "Tracey" had to impersonate women's movements, "crossing his legs" and curling up his body, leg trimming and facial treatments, wearing woman's lingerie and silk robes, shaving to become a real woman. However his wife Kam Wai Ying watched him becoming very feminine. Hak Jai said, "She was the most worried that the mood swing would be too much for me and I wouldn't be able to leave the character!" He even remembered after shooting the break up scene with Wai Ying Hung as he wanted a sex change, he hid in the bathroom and cried for a hour and released all of his suppressed emotions. Thus TRACEY was not just about how he dressed up like a woman, but how to face the problem that this couple has suppressed for years.
Hak Jai admitted that the role of Tracey still left him shaken, but it also became his representative role. Speaking of kissing a Taiwan actor for the first time, he said that because he had stubble the feeling was a little prickly. However he smelt his cologne and cigarette smell, in the state of mind of a woman he really wanted to be held and protected. Would TRACEY bring him an award? Hak Jai did not think about it. The subject was alternative so getting a response was already very rare.
Wai Ying Hung with TRACEY received her fourth Golden Horse Best Supporting Actress nomination. She humbly said, "Actually I am a little scared, all the competitors are better than me. They are too strong. I am fine with just participating, although many ask why I wasn't nominated for Best Actress? Mainly my role wasn't enough. It only focused on a few scenes. The Best Supporting Actress nomination had a better chance!"
As for someone as manly as Hak Jai playing a transgender, his stiff muscles would hinder him. Real transgender had to take a lot of hormone to burn off their muscles, but he truly performed very well. Sister Hung said, "Hak Jai's Lan Kwai Fong scene truly would make you want to 'hook up' with him. Even I can't pull that off!" Sister Hung in the film played a conservative woman who valued her reputation. She absolutely could not accept her husband's transformation into a "sister". She admitted that she was able to grasp the character and performed without any pressure. In one scene she tried to arouse Hak Jai with her hand and he ducked away, which depicted their lack of intimate relationship. The director ended up cutting out the scene, perhaps he did not want to be too blatant.
Best Actress Sister Hung swept up various film festival awards, but she still felt that winning an award with a comedy still was the hardest. "Every viewer laughs at something different. In Hong Kong only (Sandra) Ng Kwan Yu would have that type of charm. In the past 10 years no one has asked me to make a comedy. Perhaps the social atmosphere hasn't been funny, naturally no one was in any mood to make any. If a place keeps making tragedies, the society definitely has a problem."