courtesy of on.cc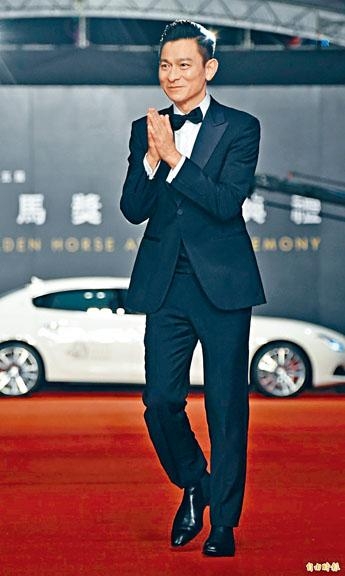 Andy Lau's appearance sends the crowd in a frenzy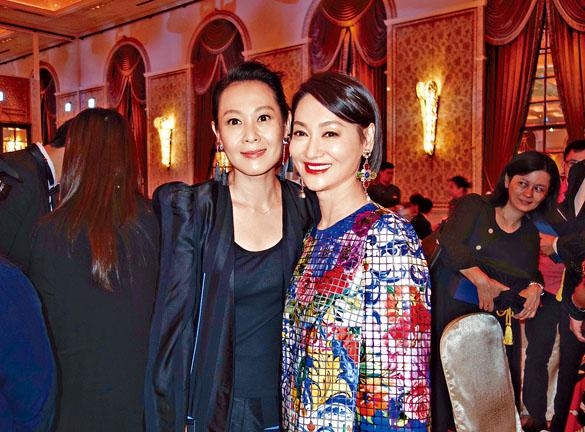 Rene Liu, Kara Wai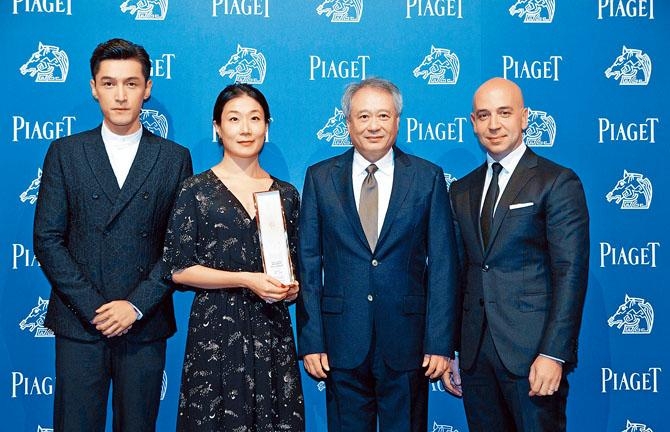 Hu Ge and Ang Lee congratulates LAST LETTER on its Best Film award
courtesy of singtao.com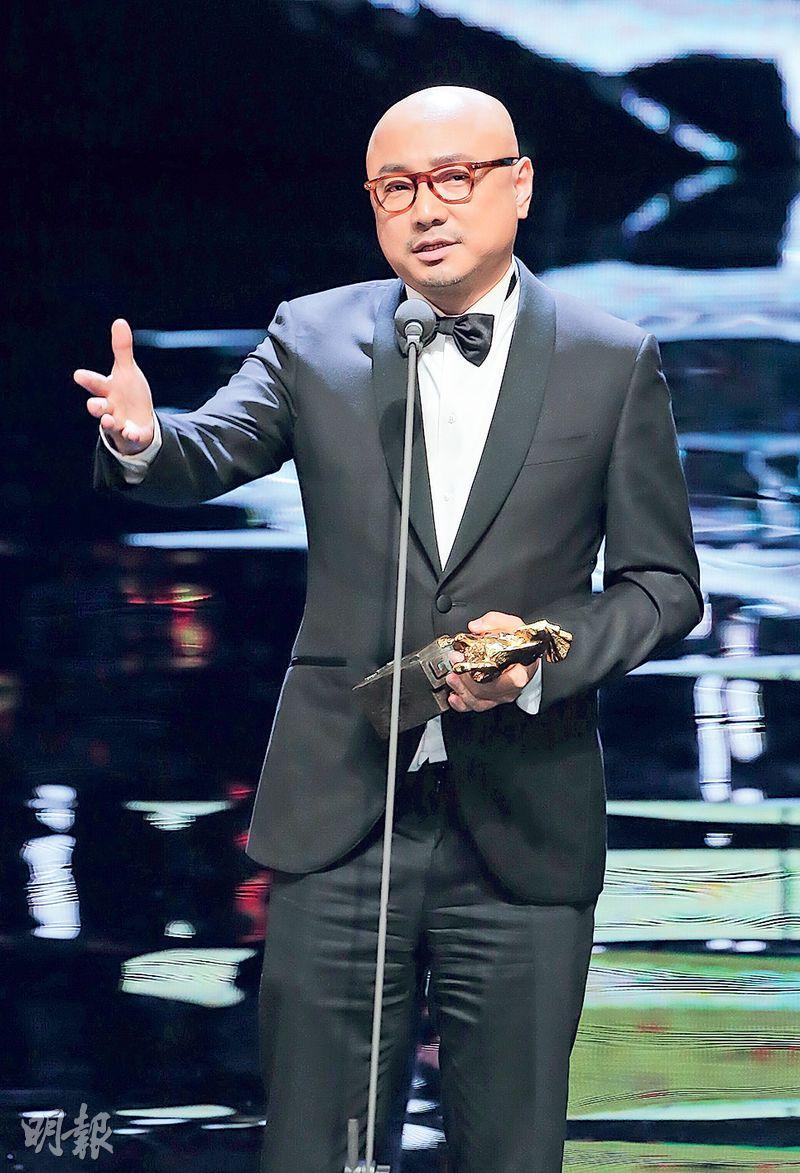 Despite 50 years of experience in the business, Xu Zheng is still nervous when he accepts his Best Actor award
Xu Zheng happily embraces guest presenter Carina Lau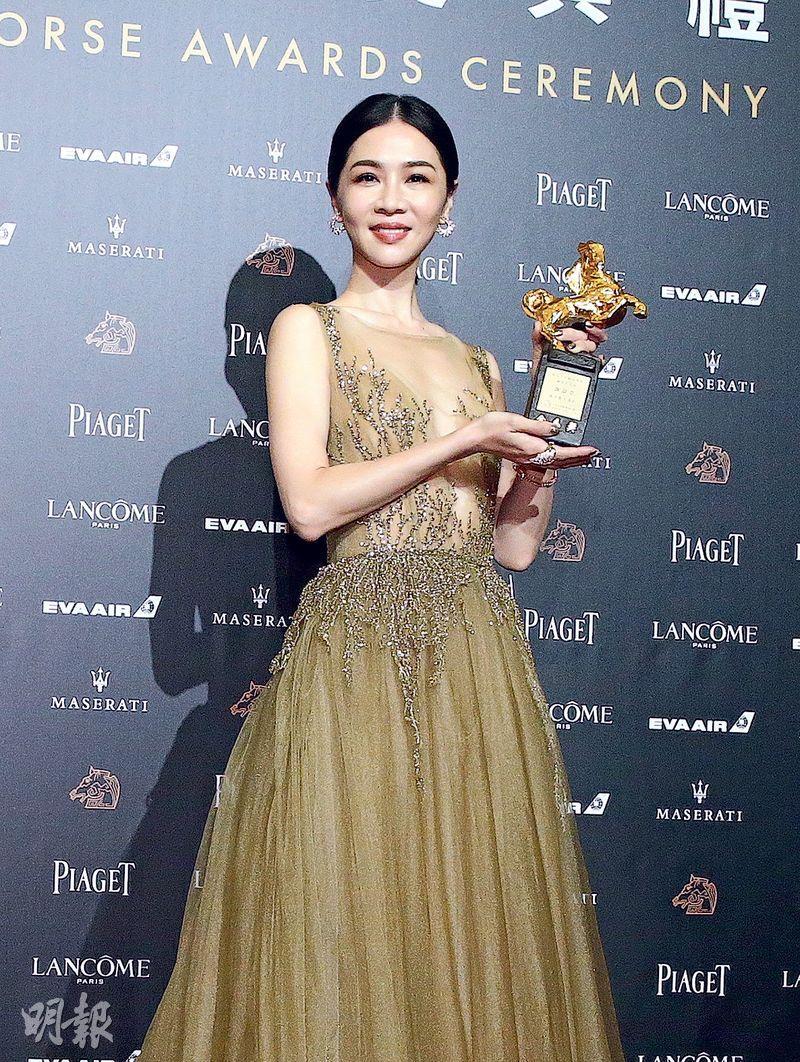 Hsieh Ying-Hsuan wins Best Actress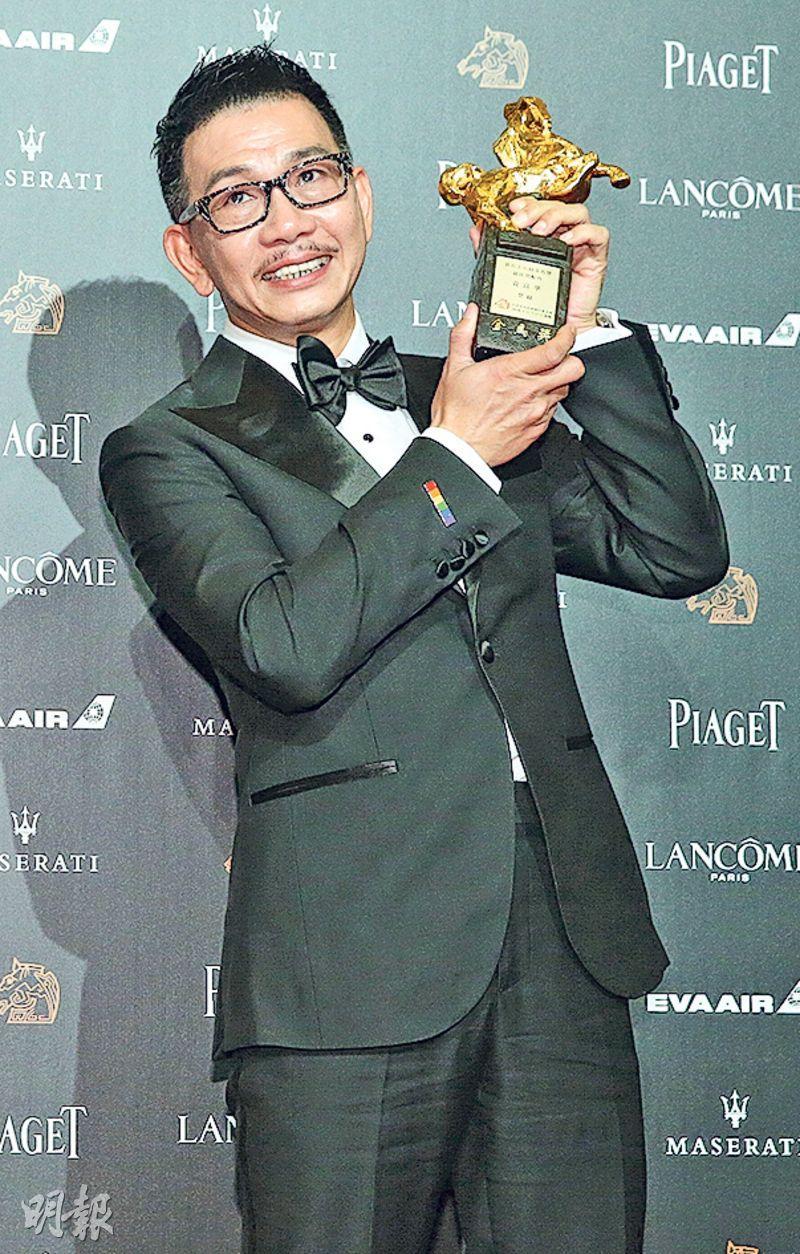 Veteran stage actor Ben Yuen wins Best Supporting Actor with TRACEY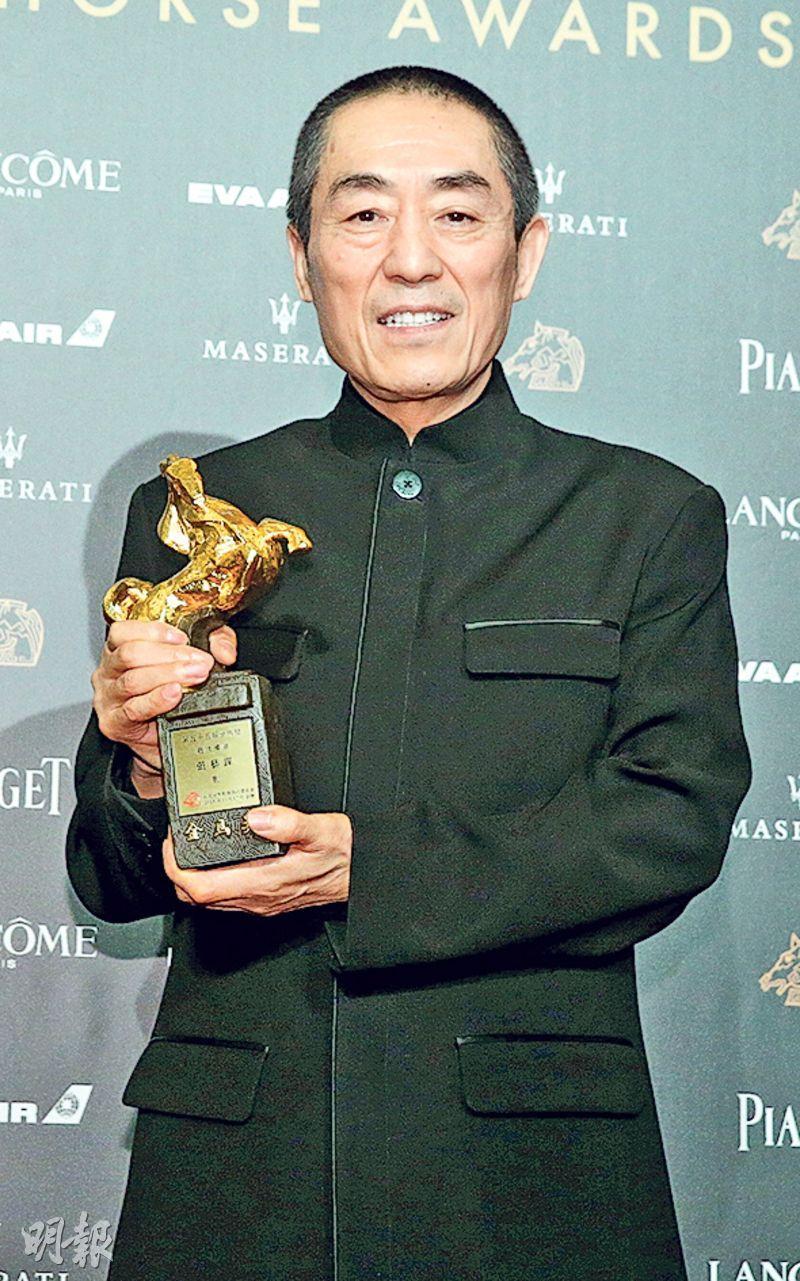 Zhang Yimou wins his first Golden Horse Best Director award at first try. His film SHADOW also won 4 awards as the big winner.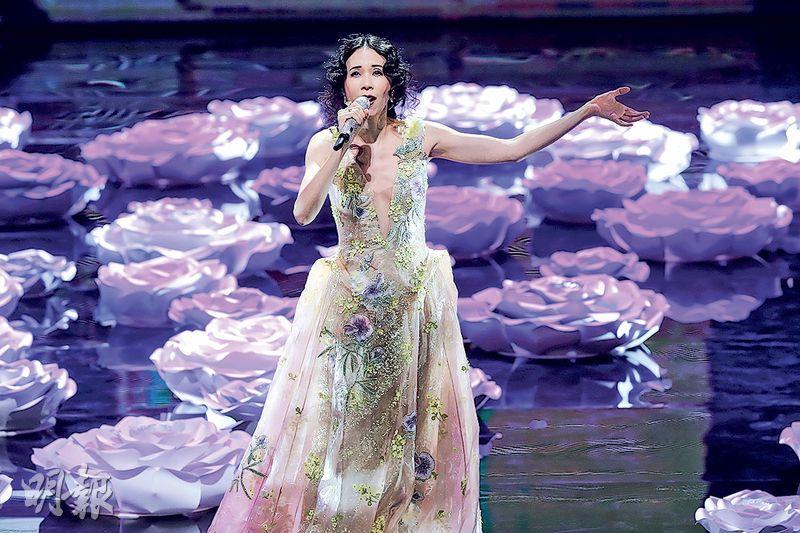 Karen Mok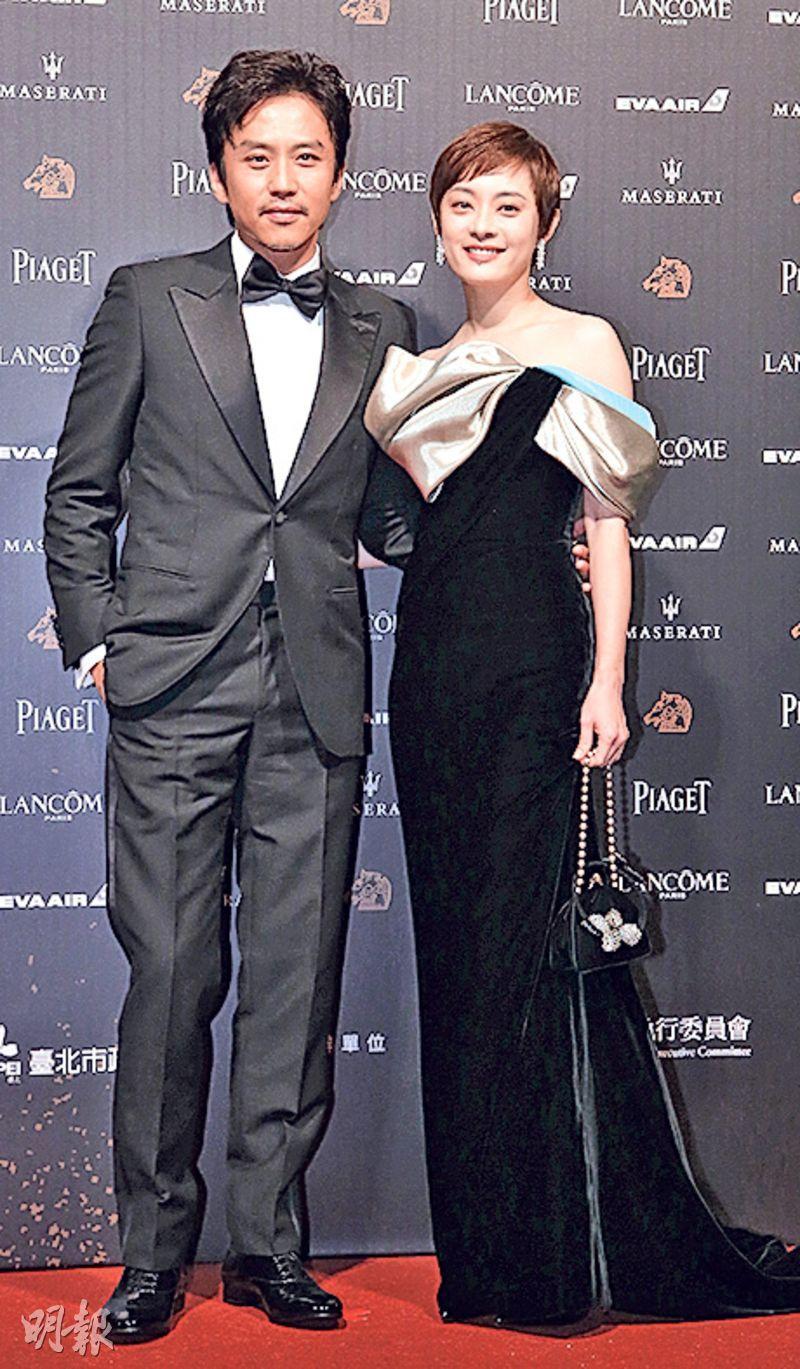 Deng Chao, Sun Li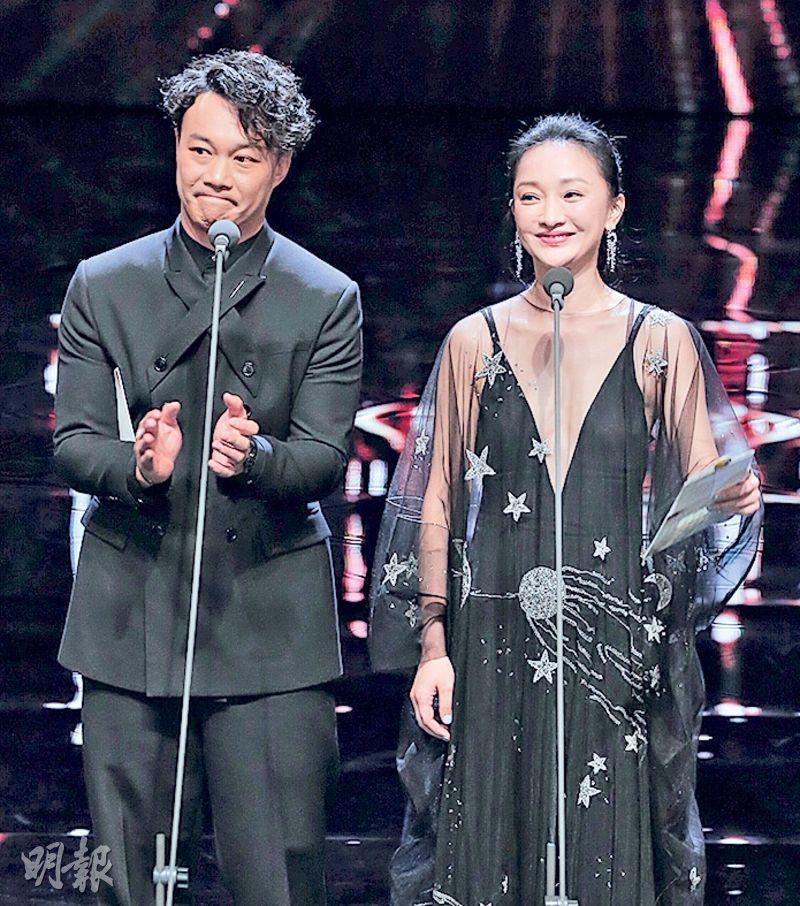 Eason Chan and Zhou Xun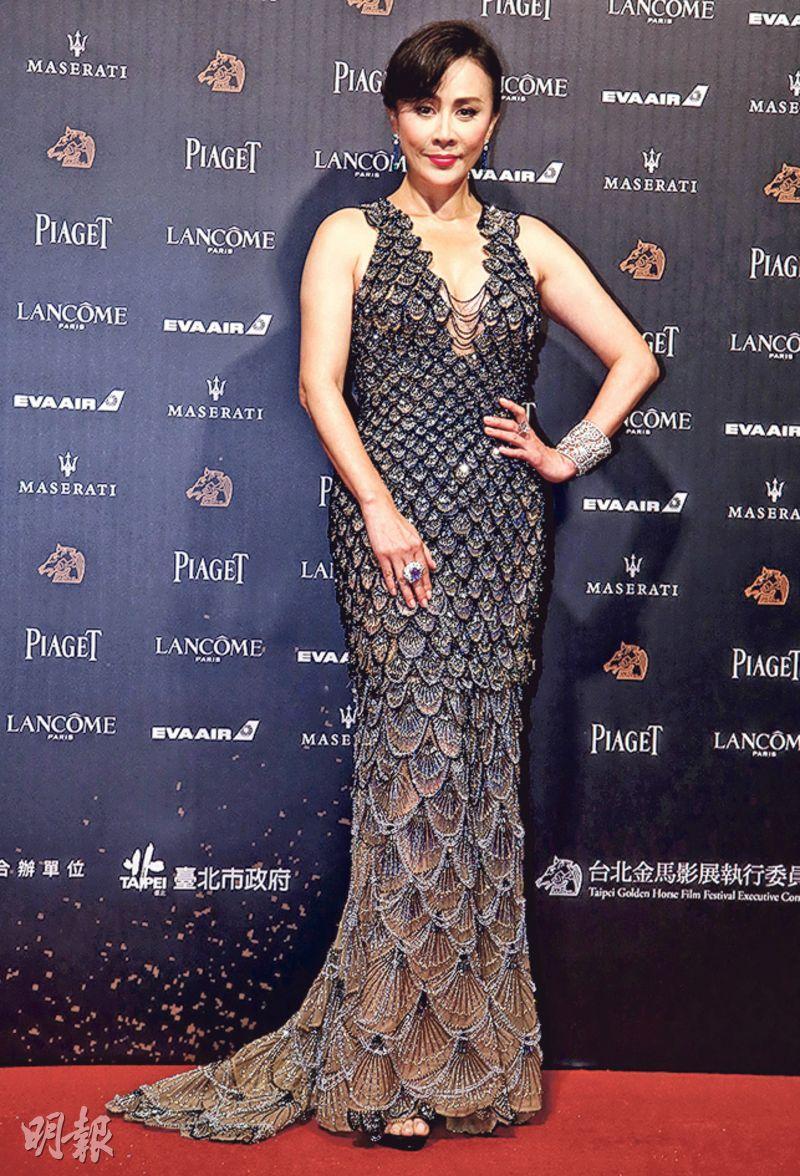 Carina Lau
Gong Li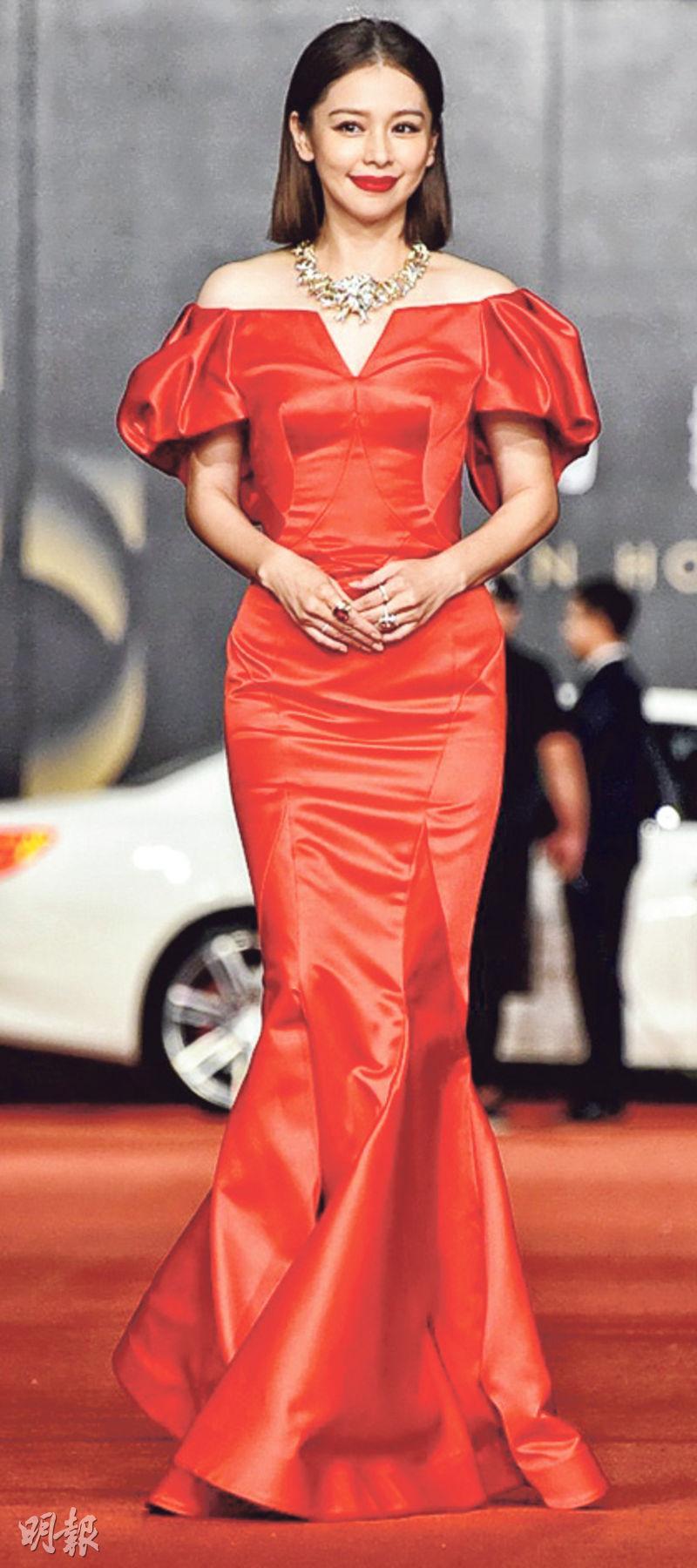 Vivian Hsu
Kwai Lun-Mei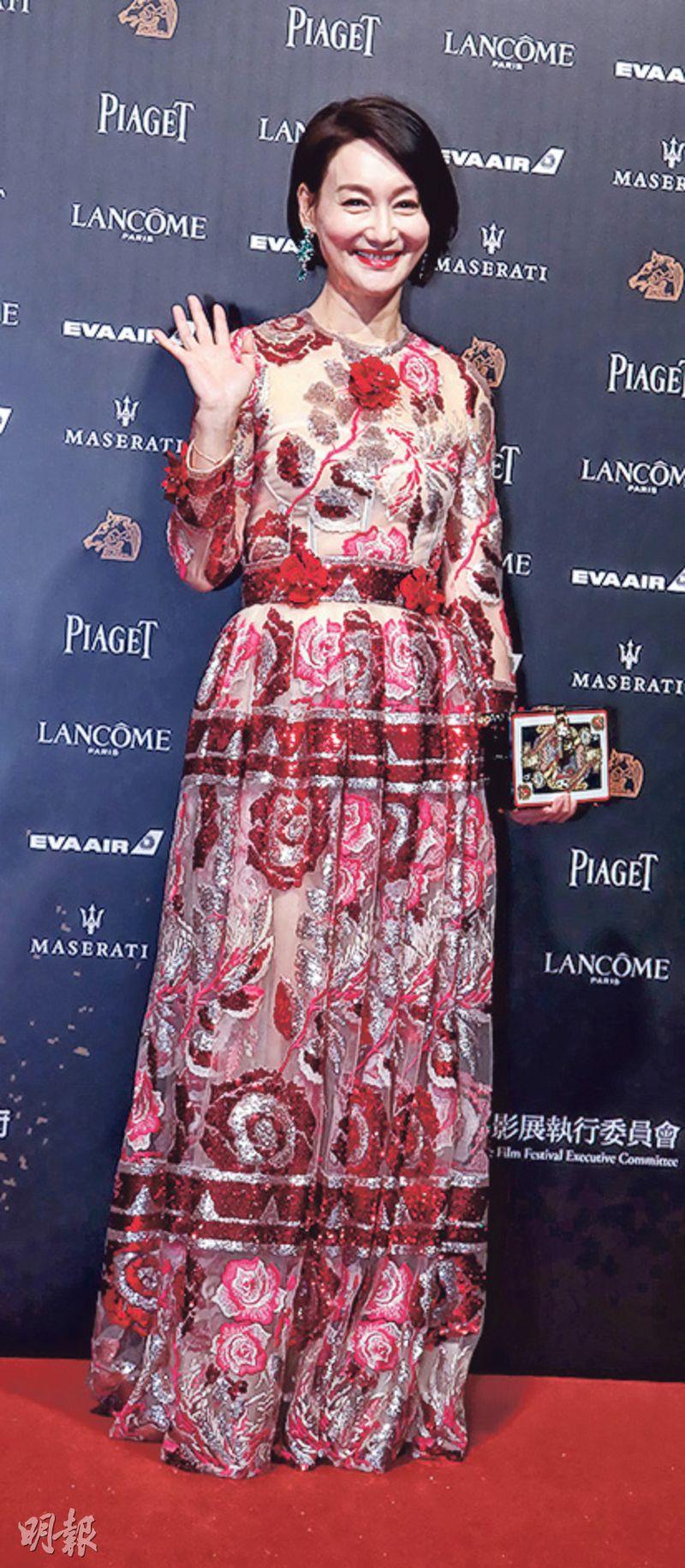 Kara Wai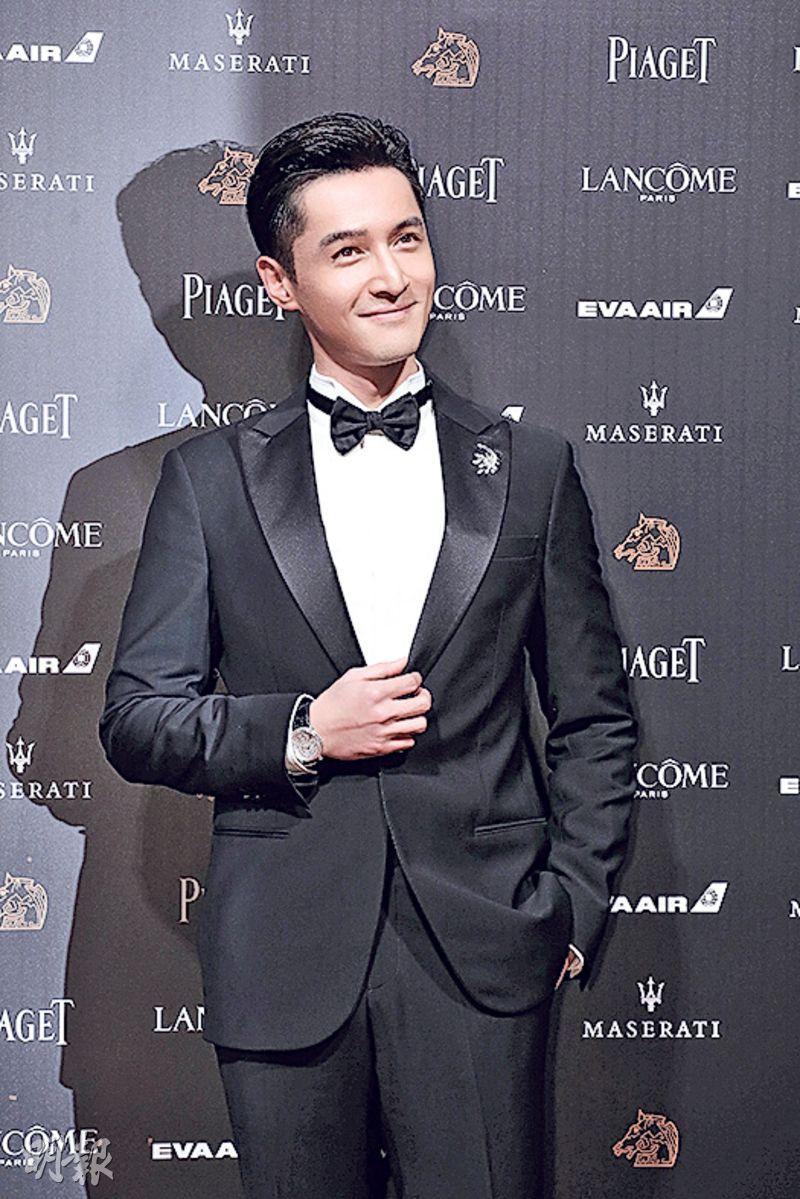 Hu Ge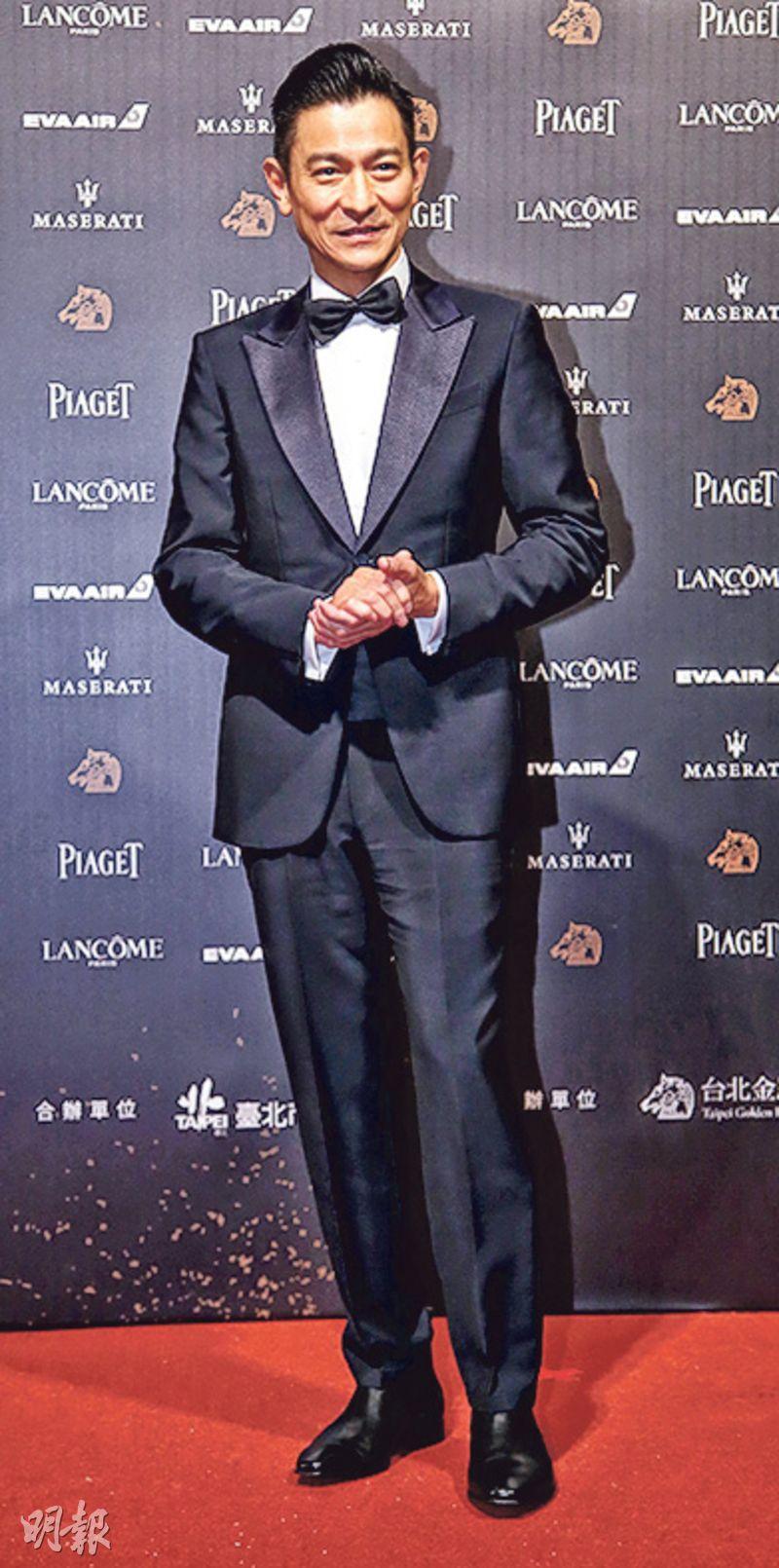 Andy Lau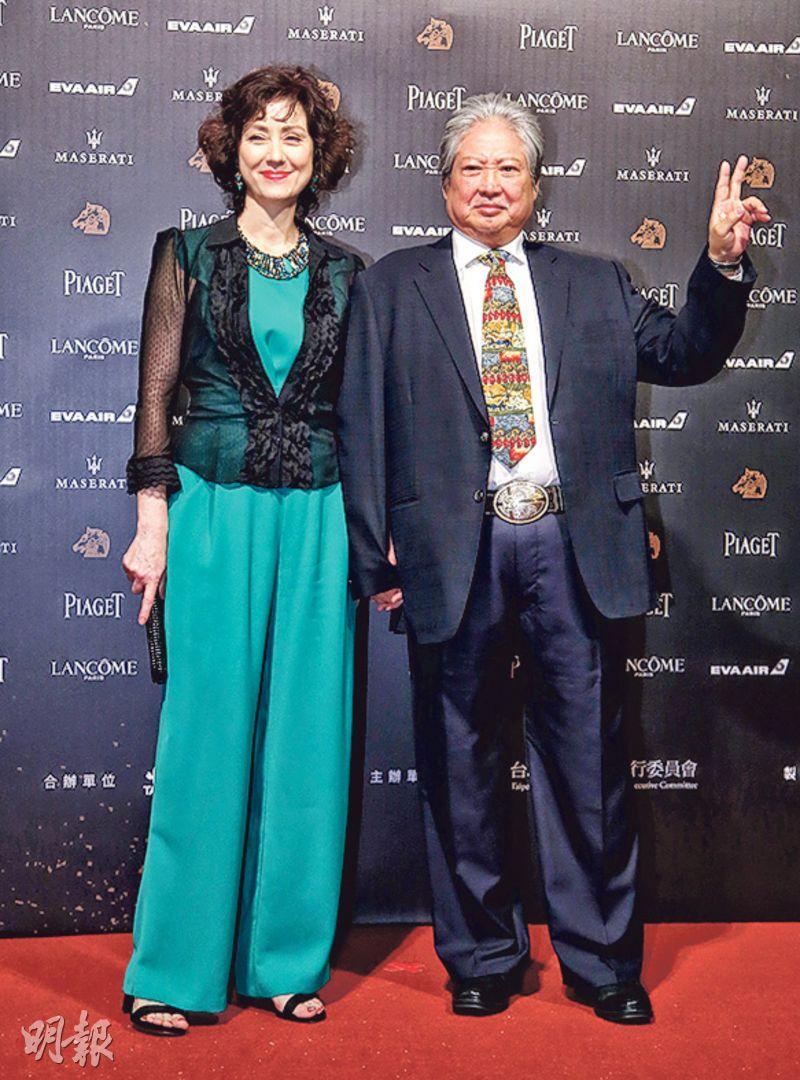 Sammo Hung and Joyce Godenzi
courtesy of mingpao.com
The 55th Golden Horse awards last night took place in Taipei. At 5PM guests began to walk the red carpet. Golden Horse executive committee president Ang Lee was the first to take to the red carpet. The film SHADOW received 12 nominations. Zhang Yimou led its team, with couple Best Actor and Best Actress nominee Deng Chao and Sun Li. Hong Kong actor Ben Yuen Fu Wa with TRACEY (CHUI SZE) was nominated for his first Golden Horse Award and won the Best Supporting Actor award in first shot.
Hitting on his first try for the Supporting Actor award, Yuen Fu Wa said, "To me, this is not just an award. This is a recognition for an art workers of 30 years. It confirms my decision to become a stage actor. Thank you to the TRACEY cast and crew and the director."
On the red carpet, Golden Horse Best Director nominee Zhang Yimou said that the entire team was very happy about the numerous nominations. Deng Chao held hands with wife Sun Li in a black and gold dress. Deng Chao said that playing two characters in the film, the most difficult was playing a couple with his wife and the double as well. When he faced his wife he would be more confused. Sun Li was asked if they would like to win together, she said, "The nomination is already an encouragement, I am already very happy!"
Nominated for Best Actress again with LAST LETTER, Zhou Xun was dressed in gold. She said that she might direct like Rene Liu (Lau Yeuk Ying). Xu Zheng was nominated for Best Actor with DYING TO SURVIVE. He said that he rather enjoyed every second of the nomination. Best Actor and Best Actress nominee Roy Chiu and Hsieh Ying-Hsuan received screams as soon as they appeared due to the popularity of Roy Chiu. Hsieh Ying-Husan stole the spotlight with her gold dress. First time Golden Horse Best Actress nominees with THREE HUSBANDS, Zeng Meihuizi was in a gold sequenced dress. TRACEY's Supporting Actress nominee Kara Wai Ying Hung entered with the team. She admitted that the most memorable was the divorce scene with Philip Keung Ho Man. US AND THEM's new director nominee Rene Liu was dressed in black and walked the red carpet with Eason Chan Yik Shun.
As for guest presenters, Vivian Hsu was dressed in fiery red, Kwai Lun Mei was in black. Sammo Hung Kam Bo and wife Joyce Godenzi (Go Lai Hung) were arm in arm and looked very loving. Law Kar Ying and Yuen King Tan were invited to present an award together. Brother Kar Ying even sang a few verses of ONLY YOU. Jury chair Gong Li, guest presenters Andy Lau Tak Wa and Carina Lau Ka Ying arrived to close out the red carpet ceremony. This event also invited Eason Chan Yik Shun, Wang Leehom and Karen Mok Man Wai to be guest performers. Wang Leehom opened the show. Chan Yik Shun performed his nominated song WE and Mok Man Wai was the final performer.
Kara Wai Ying Hung after winning the Golden Horse Best Actress award, this time she was nominated for Best Supporting Actress with TRACEY. Sister Hung two days ago after arriving in Taiwan attended the Golden Horse award nominee party. Last night she was dressed in red. Sister Hung was more relaxed this year and even joked, "I'm back, if I don't get it I will be back next year. However last year I really wanted it!" At the nominee party, Sister Hung caught up with friends Law Kar Ying, Ng See Yuen, Joe Cheung Tung Cho and took photos. She also got pictures with Xu Zheng, Rene Liu (Lau Yeuk Ying) and others.
Jury chair Gong Li was out of breath, she joked that it was because the red carpet was too long. As for the judging process, she said that the competition between the nominees this year was very fierce. Everyone during the process had their own ideas, but it went very smoothly. The jury members were like a big family.
Andy Lau Tak Wa remembered his first Golden Horse Award attendance was around 20 years ago. The host mentioned that in 1987 he came with Joey Wang Cho Yi. Wa Jai said, "I remember my hands were shaking!" After 30 years, Wa Jai said that he was not sentimental. The most important was to keep working hard every second. Wa Jai also said that he wanted to perform a concert in Taiwan. The host even asked Wa Jai to sing a few verses of his new song MY LOVE.
Carina Lau Ka Ling said that she was very relaxed as a presenter. He just ran into friends like Lau Tak Wa and Chang Chen. Why was her husband Tony Leung Chiu Wai not with her? Ka Ling joked, "Him? He is shy!"