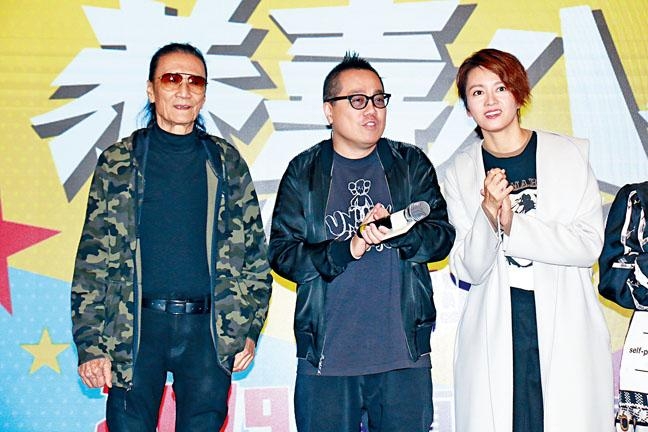 courtesy of singtao.com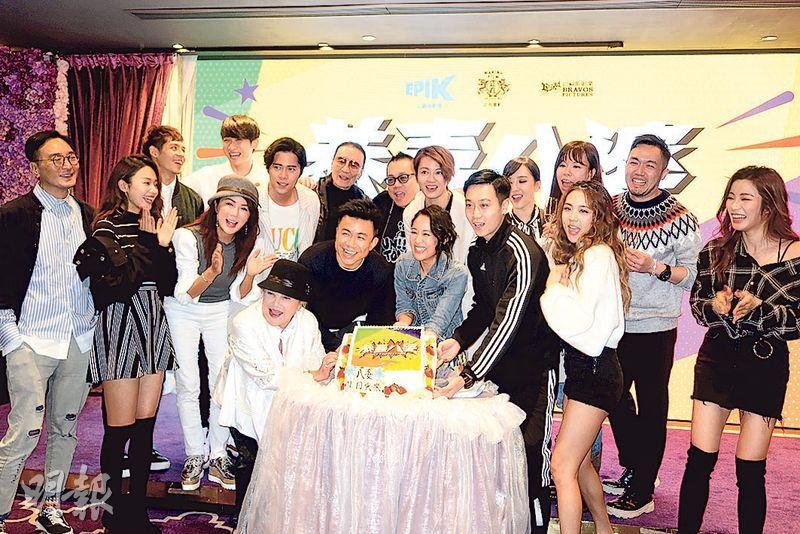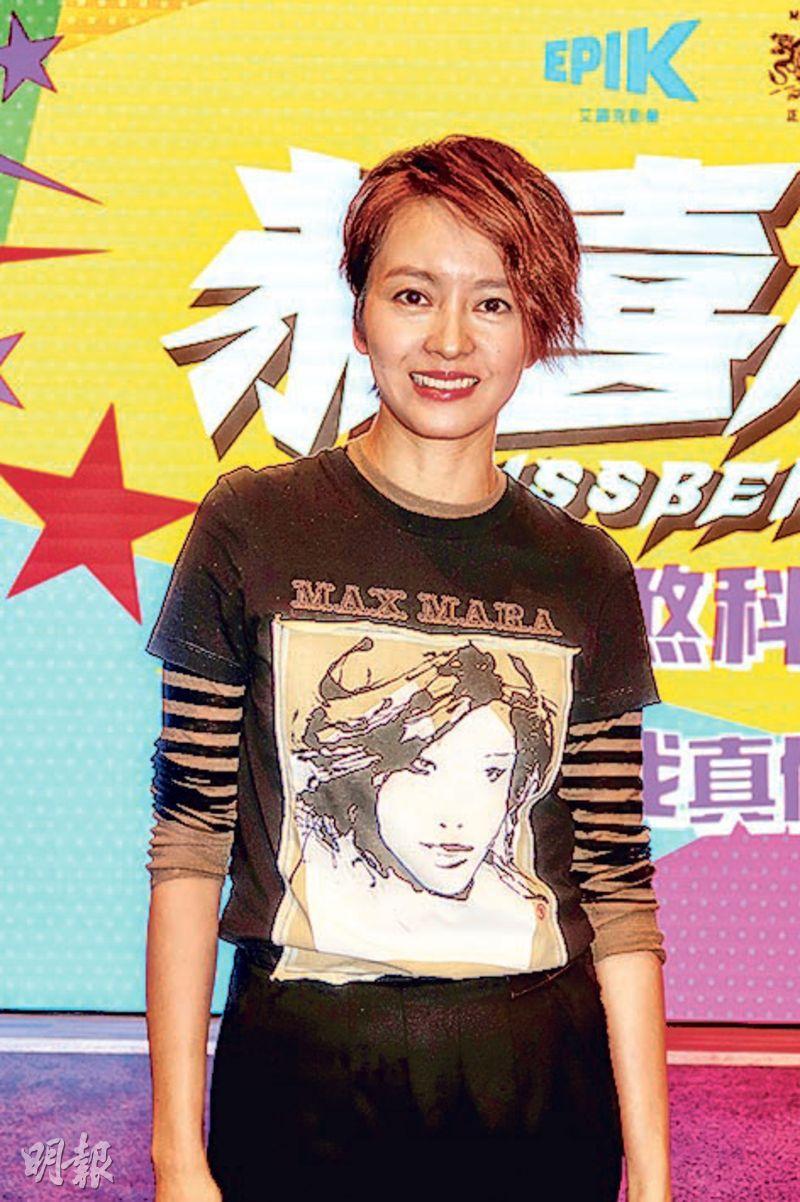 courtesy of mingpao.com
The Lunar New Year film MISSBEHAVIOR (GUNG HEI BAK POR) two nights ago held a production wrap banquet. Actors Gigi Leung Wing Kei, Patrick Tse Yin, DaDa Chan Jing, Isabel Chan Yat Ning, June Lam Siu Ha, Susan Shaw Yam Yam, Tsui Tin Yau, Hanjin Tan (Chan Woon Yan) and others excitedly opened bottles of champagne to celebrate. After the director spray her, Gigi struck back. The event even arranged for birthday cake for the November birthday girl Chan Yat Ning and boy Edward Lei Yu Hin.
Guest star Gigi joked that the director suckered her into making the Lunar New Year film. "Originally I was to only guest star in 4 units, but in the end we made 7. The entire film was only 15 units, but that's not important. The hardest is I have to play the director's ex. I have to really worship and admire him, which is quite a test to my acting."
Chan Jing actually injured her right leg earlier and joked that she was very clumsy during her action scenes. The trailer was the farthest she has gone in film, as she had a lot of difficulties with overcome her mental block. DaDa said, "It's not a nudity restriction. Everyone knows the director likes hard core, but it was a lot of fun. Normally I would rarely run into that acting wise, the most important is the audience has fun watching it." As for her leg injury, DaDa said that her work would not be affected. Because of her inner thigh injury, she could only ask a female chiropractor for massage therapy. Later she would do more physical therapy to avoid any aftermath.