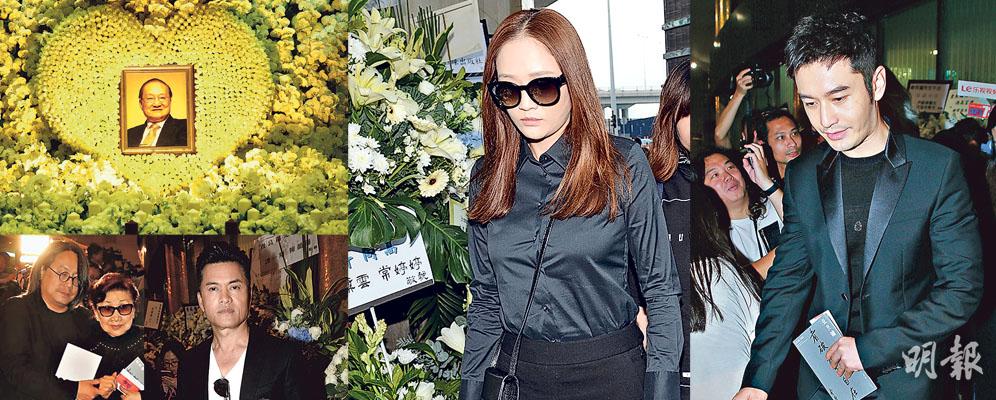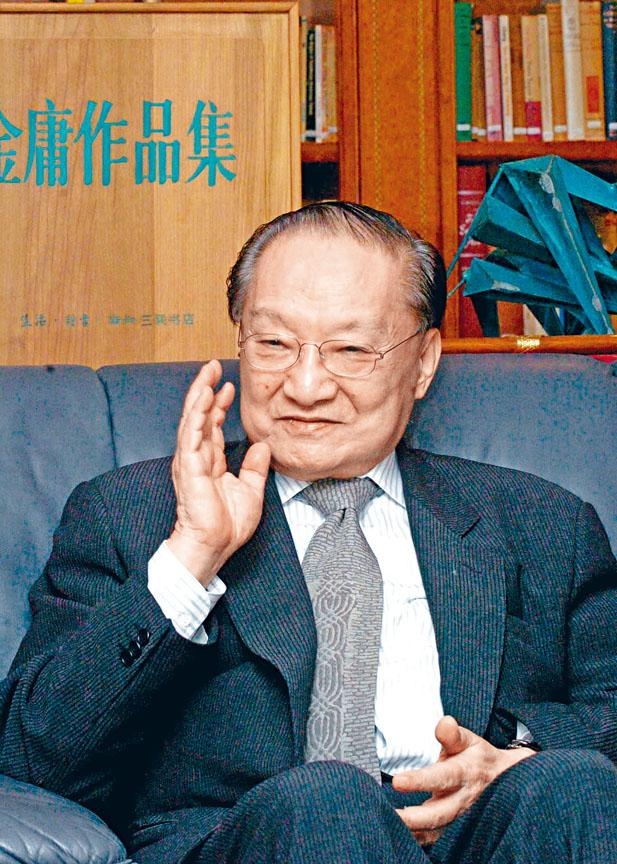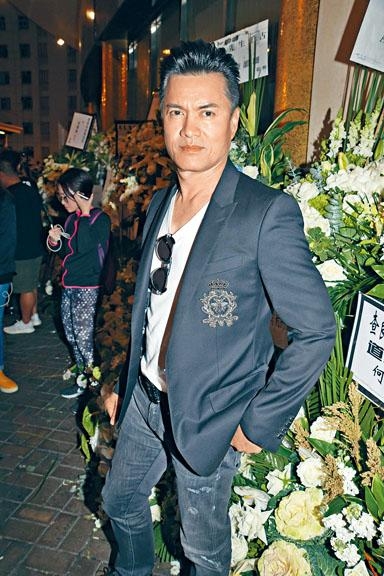 courtesy of singtao.com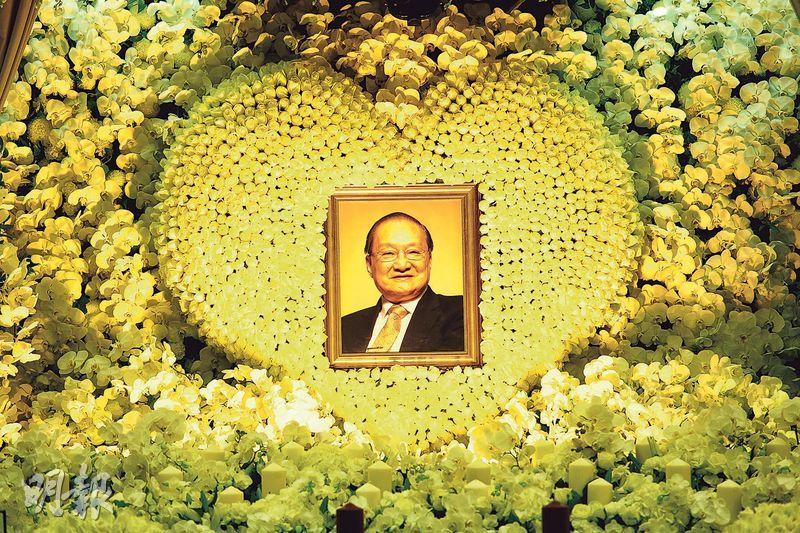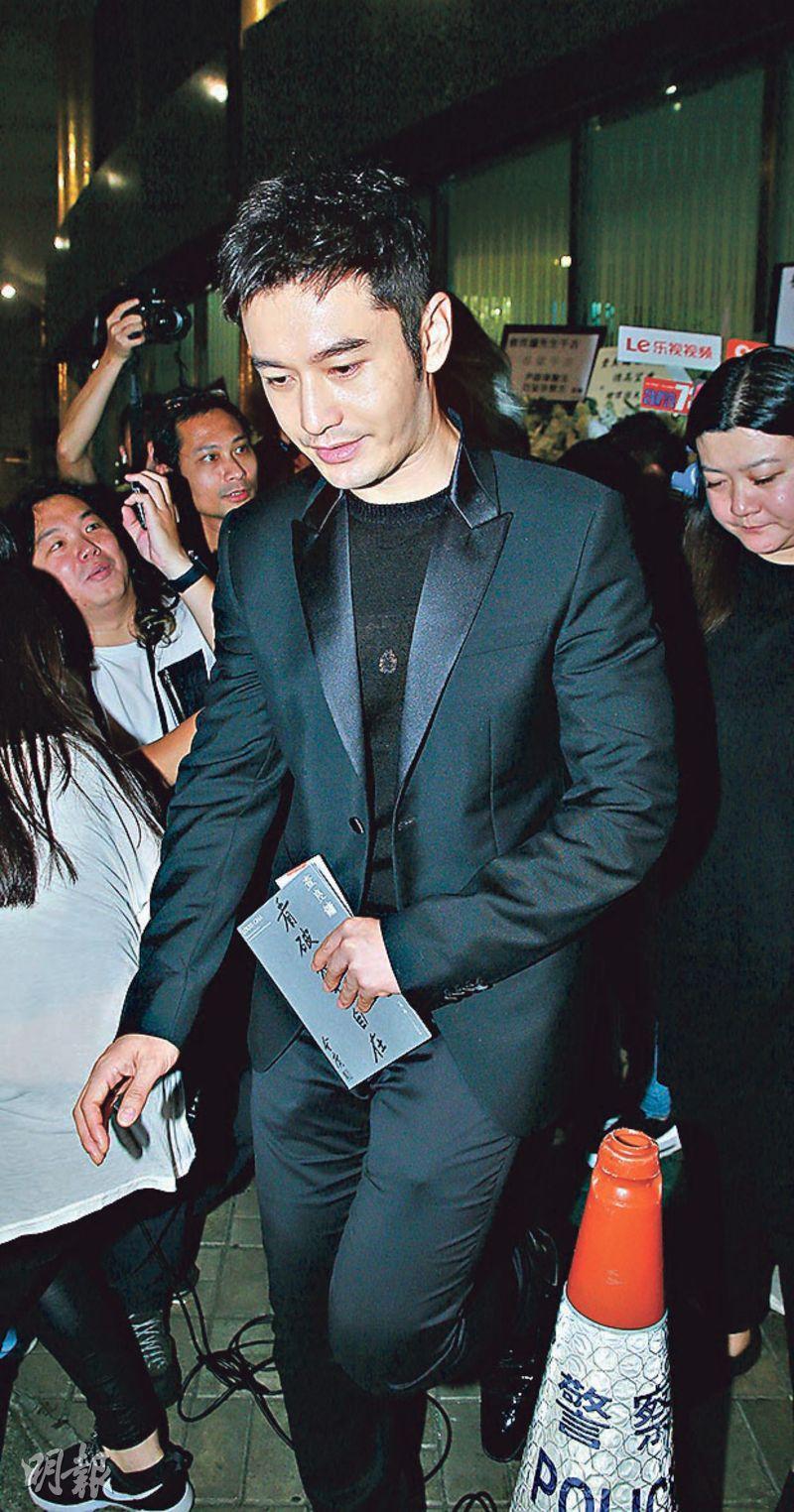 Huang Xiaoming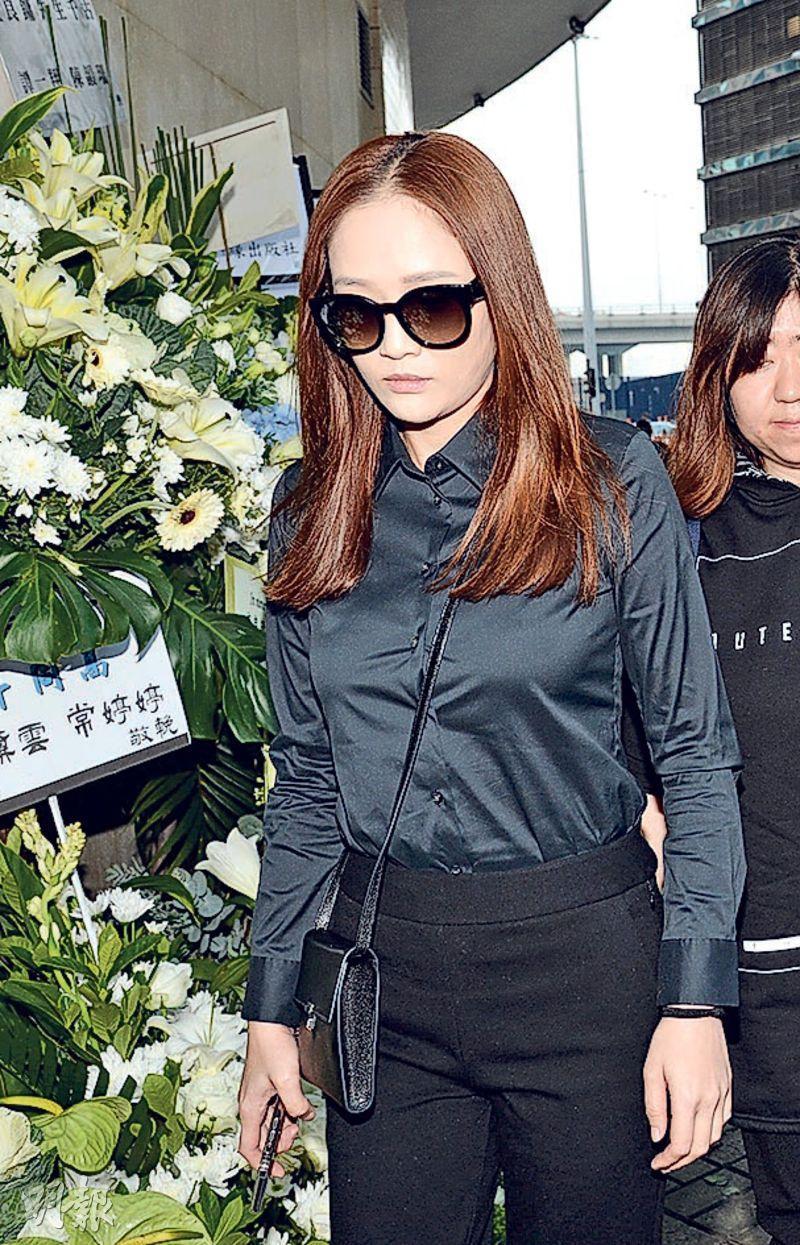 Joe Chen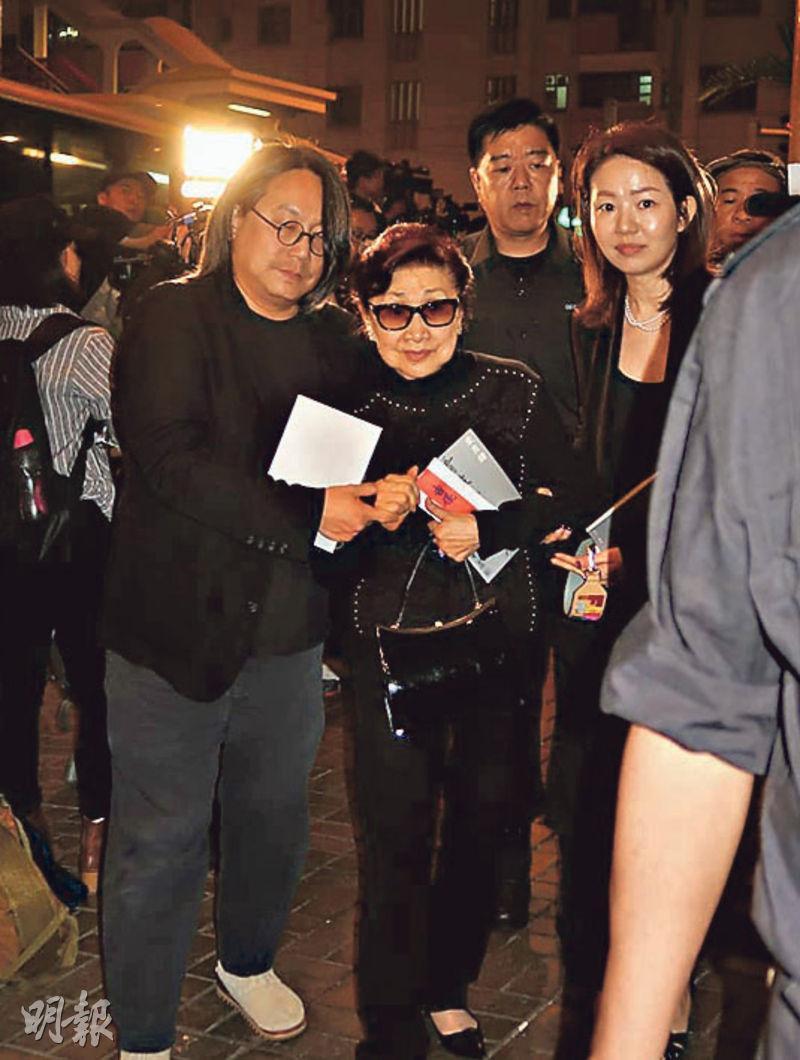 Chan Sin Chi accompanies Bak Suet Sin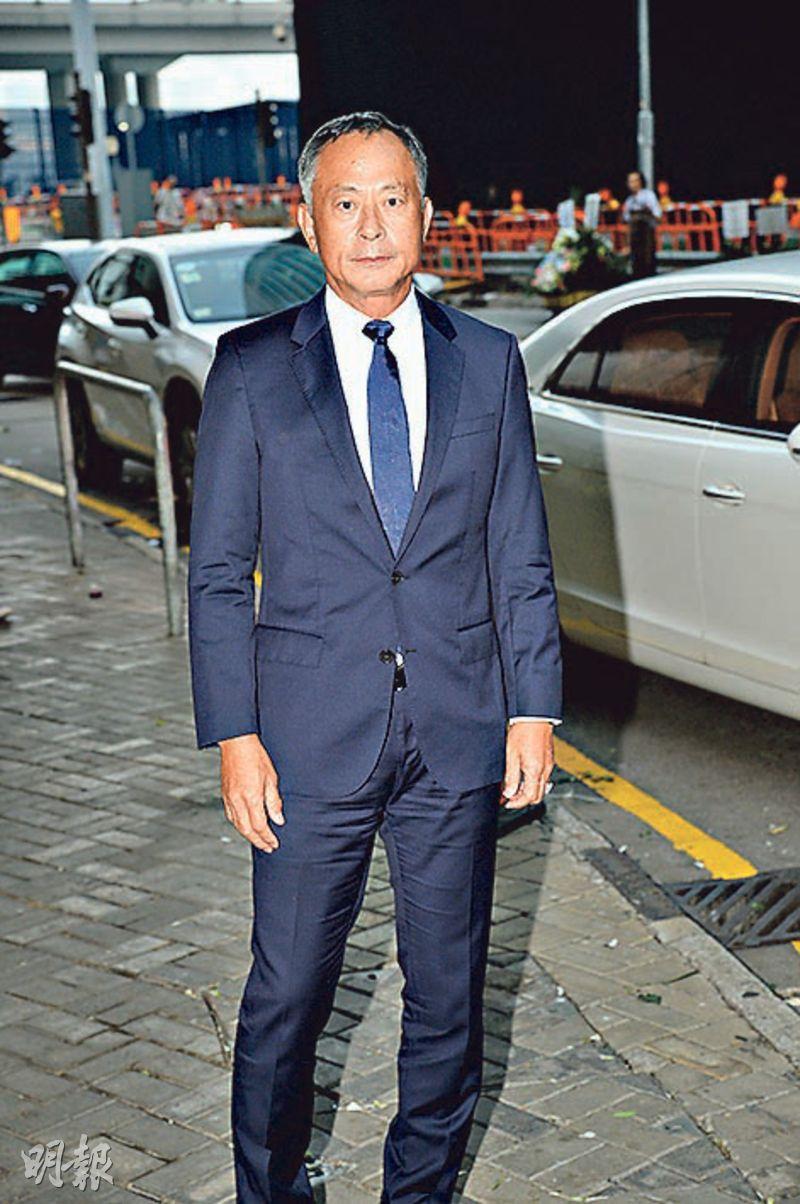 Johnnie To worked on the Tony Leung Chiu Wai series DUKE OF MOUNT DEER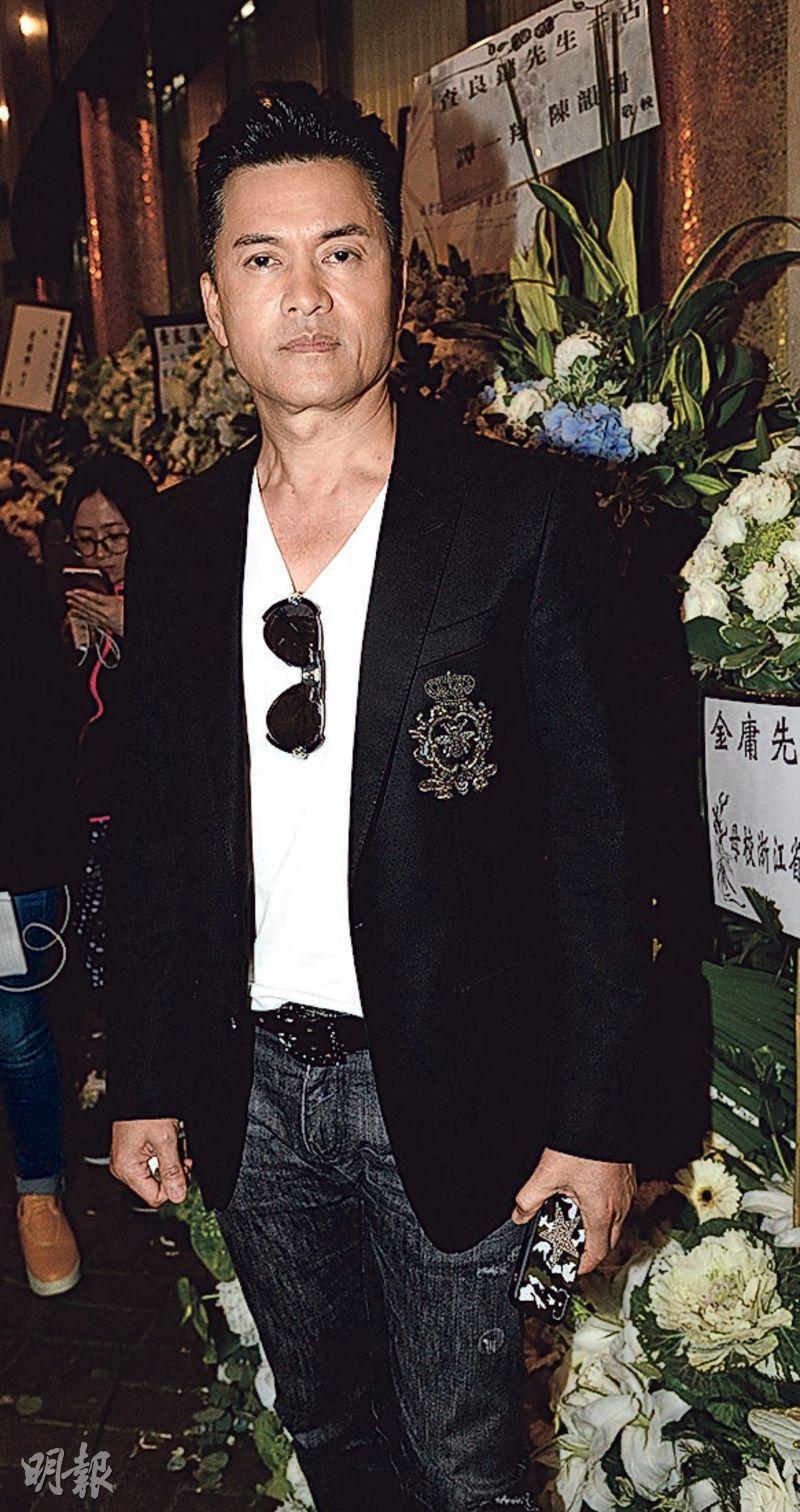 Ray Lui
Shi Nansun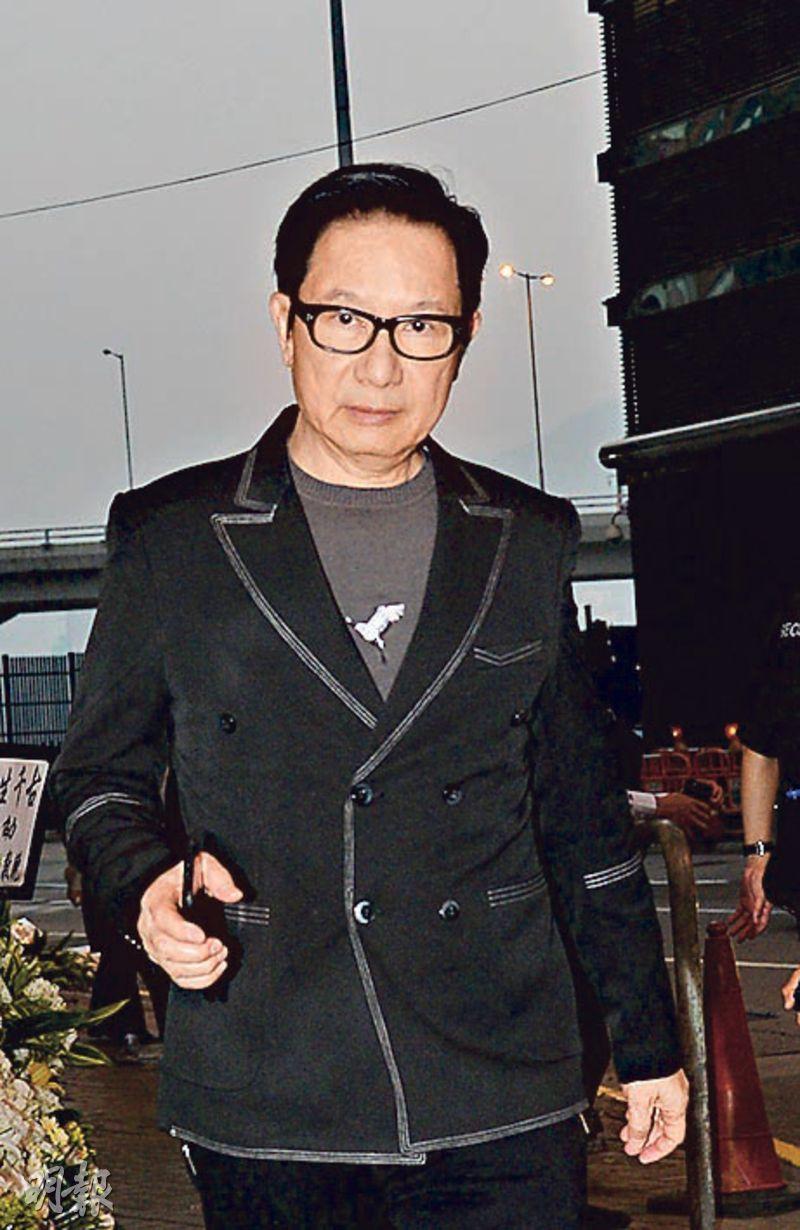 Lau Pui Kei
Cherie Chung's floaral arrangement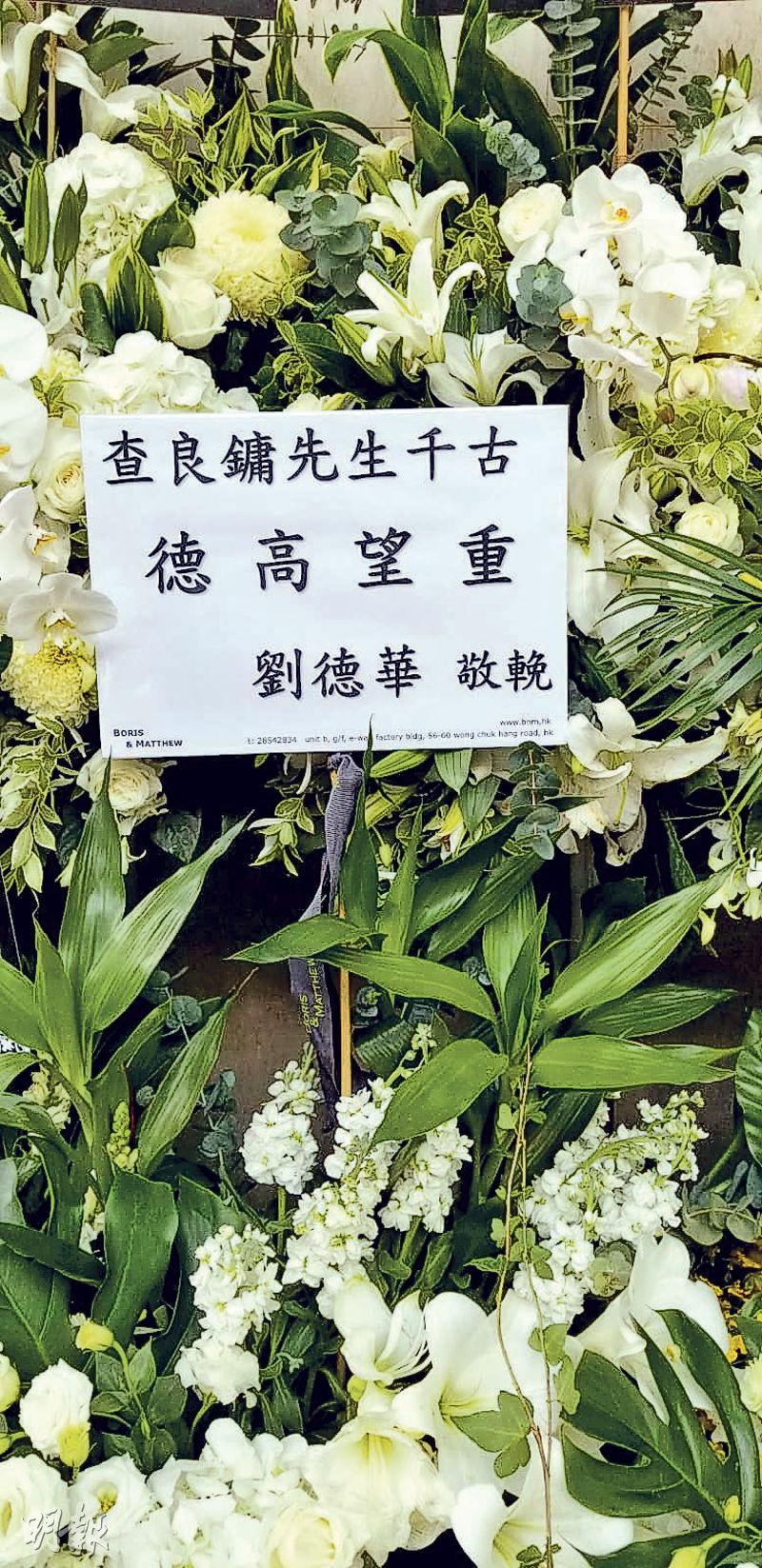 Andy Lau's floral arrangement
courtesy of mingpao.com
Ming Pao founder and wuxia novel great under the pen name Jin Yong, Louis Cha passed away on the 30th at the age of 94. Yesterday services were held at the Hong Kong Funeral Parlor in a private ceremony. Having played his wuxia novel classic characters, Huang Xiaoming, Joe Chen Chiao-En and Ray Lui Leung Wai, Mainland producer who participated in Jin Yong's work Zhang Jizhong, Bak Suet Sin, Johnnie To Kei Fung, Ann Hui On Wa and Shi Nansun came to give Jin Yong their final salute.
Jin Yong created many classic wuxia novels, including THE BOOK AND THE SWORD, HEAVEN SWORD AND DRAGON SABER, LEGEND OF THE CONDOR HEROES, RETURN OF THE CONDOR HEROES and THE DEER AND THE CAULDRON. They have been adapted into film and television numerous times. Yesterday industry insiders Huang Xiaoming, Chen Chiao-En, Lui Leung Wai, Bak Suet Sin, To Kei Fung, Hui On Wa, Shi Nansun, Alfred Cheung Kin Ting, Lau Pui Kei, Winnie Yu Jung and others came to pay their respect. Andy Lau Tak Wa, Cherie Chung Chor Hung, Priscilla Ku Kei Kwan and her husband Owen Chan, Jade Kwan Sum Yin and her husband all sent floral arrangements.
Huang Xiaoming played Yeung Gor and Wai Siu Bo in the Mainland series RETURN OF THE CONDOR HEROES and THE DEER AND THE CAULDRON. At 5PM, he and Zhang Jizhong arrived. Turning 41 today, Huang Xiaoming was dressed in black and looking somber. Would he miss Jin Yong very much? He nodded.
Chen Chiao-En almost arrived at the same time. In sunglasses she looked solemn and did not speak. In SWORDSMAN she played Invincible Asia. In recent years Jin Yong has been her friends and she was heartbroken over his passing. Huang Xiaoming left after a hour. He said, "To be able to play his novel's character is quite a honor in my life. I hope to have a chance again to play Mr. Cha's work. (Have you met him?) Yes, at his 90th birthday, I went to congratulate him."
Lui Leung Wai starred in LEGEND OF THE CONDOR HEROES and THE FLYING FOX OF SNOWY MOUNTAIN. He lamented, "I really miss him. I have made three of his work, they were all his classics. I grew up on his novels, they brought me a lot of joy. The stories were both happy and sad, also because of reading his novels my Chinese was better. I admire his will to learn, which is very worth later generations to learn from." In Jin Yong's work, his favorite character was DEMI-GOD AND SEMI-DEVIL's Kiu Fung. He also wanted to play Wai Su Bo and joked that he had many wives, which would also be quite troublesome. He and Jin Yong have met many times and received a lot of encouragement form him. He revealed that Mrs. Cha was calm at the hall.
Famous Cantonese star Bak Suet Sin bid her friend farewell with Chan Sin Chi and stayed for a hour. Shi Nansun said that because she had to make RETURN OF THE CONDOR HEROES recently she re-read the Jin Yong novel. She really liked every one. In recent years she rarely saw Mr. Cha. He gave her the impression that he was very playing. He taught her a lot and was a very nice guy.