courtesy of on.cc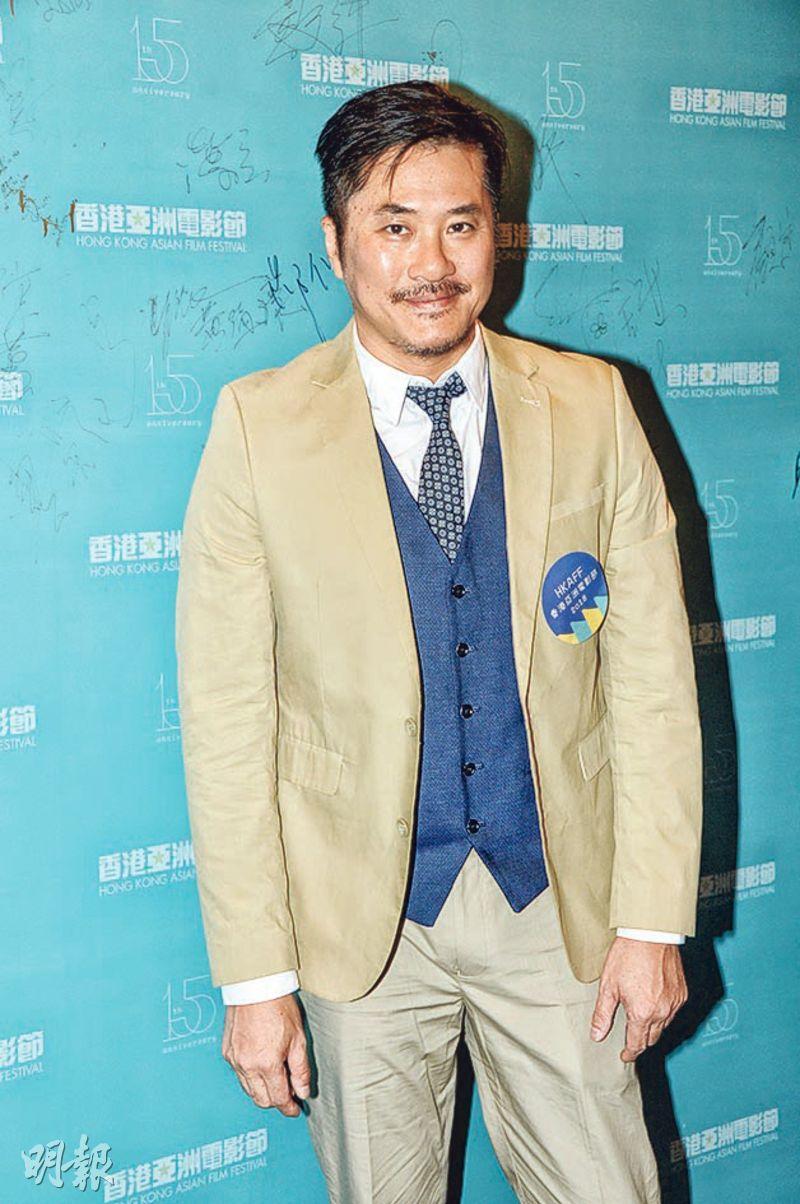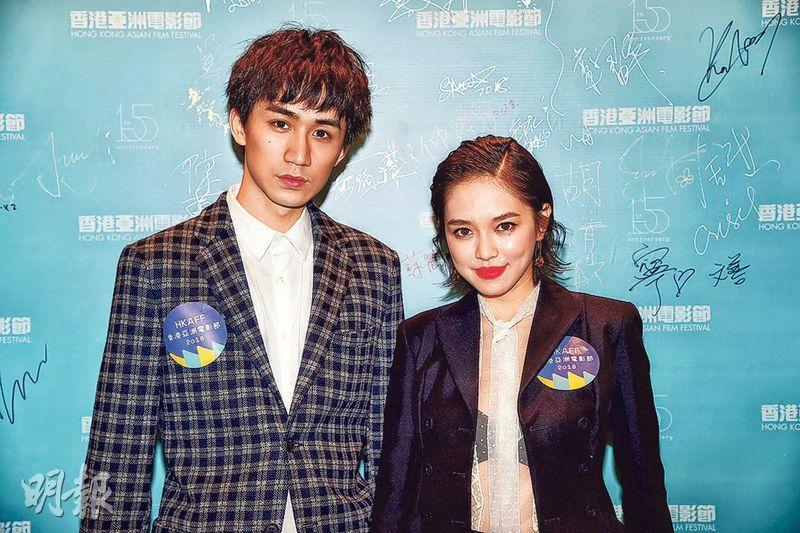 courtesy of mingpao.com
David Siu Chung Hung, Cecilia So Lai Shan and Ng Siu Hin two nights ago attended the film NAPPING KID (YIK HEUNG YAU GWAI)'s premiere. Siu Chung Hung praised So Lai Shan for looking pretty and ten years older. So Lai Shan said that in the past she mostly played students, in this film sh was able to play the actual age of 26 as an investment banker. Yet she knew nothing of technology, investment and finance, as she left the financial matters to her mother. Siu Chung Hung admitted that he has already passed the financing planning stage. Since he did not do much he did not make many mistakes. Once obsessed with stocks he no longer had any. Mainly one day he woke up and was no longer interested. He did not want to be controlled everyday like a slave. He said, "I stopped without calculating profit or loss, actually how could you win? After you won you would buy again, thus buying bricks while the price is low is the most practical."
So Lai Shan immediately asked for advice of getting into the market. Siu Chung Hung said, "I am not a guru, but I wouldn't unless there would be some catastrophe. You have to keep a tighter eye on it." Once during SARS he bought a property in Kowloon Bay then sold it again for some profit. So Lai Shan said that she too waned to become a property owner, but the price is too expensive and unstable. Thus she did not want ot give herself too much pressure. Earlier she went for a new home lottery but she was not chosen.
Siu Chung Hung has worked with Yammie Nam Kit Ying several times, in the series THE GREED OF MAN (DAI SI DOI) they had more scenes together. He helplessly said, "It's very regrettable. She was so smart, a talented actress was gone. I have wanted to talk this for a long time, people in life sometimes can try to give some advice or two, but actually I wasn't able to. I really am very regretful. May she rest in peace!" As for Nam Kit Ying's memorial tonight, Siu Chung Hung said, "Four of us Little Crabs (Kwok Ching Hung, Michael Dao Tai Yu, Ng Kai Ming) have already planned to go together. Dai Yu would arrange the time."
Ng Siu Hin lately has been coughing for almost two weeks as he was thinner. He could not make time to see the doctor who treated his asthma.