courtesy of on.cc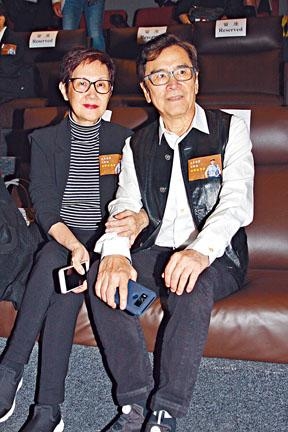 courtesy of singtao.com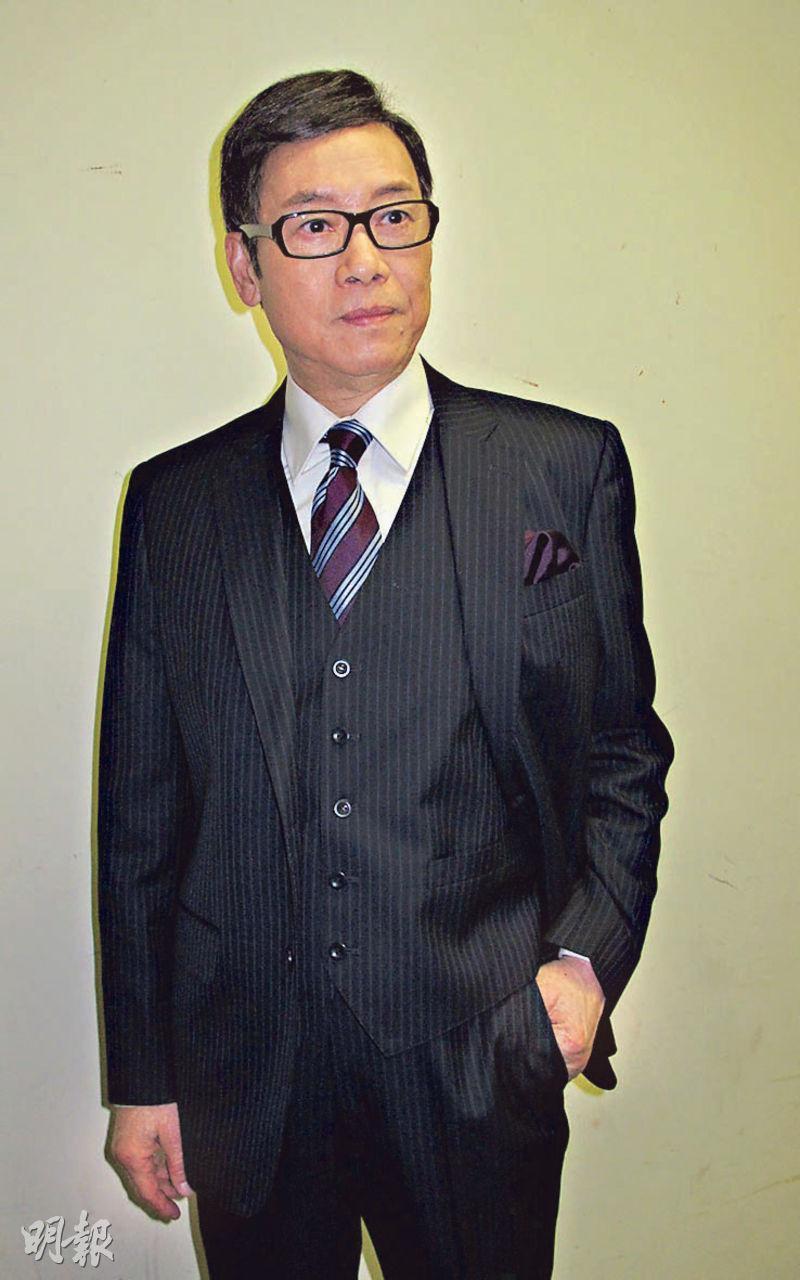 Elliot Ngok passed away in Canada at age 76 last month
Elliot Ngok's wife Tian Ni and daughter at the funeral last month in Vancouver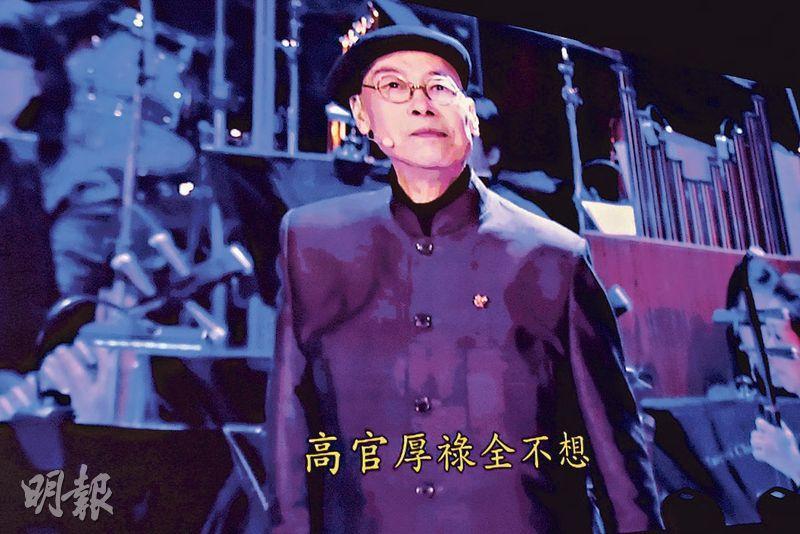 Elliot Ngok's performance in Taipei in August last year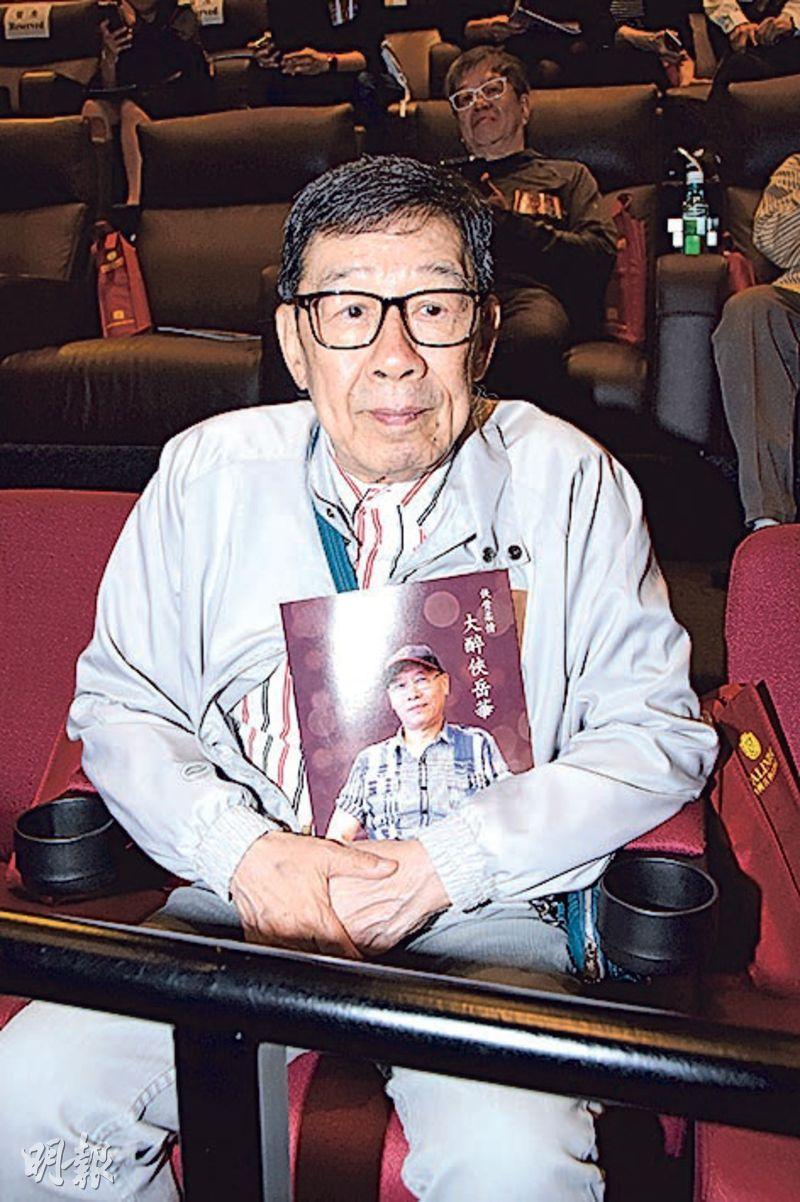 Wu Fung praises Elliot Ngok for his charitable heart
91 year old Shaw star Ng Wai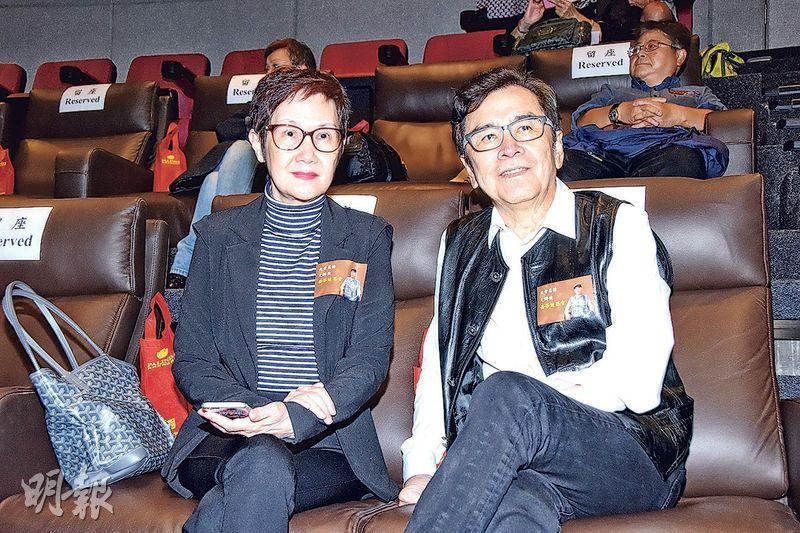 John Chiang returns from Beijing to attend the memorial his wife Lee Lam Lam organized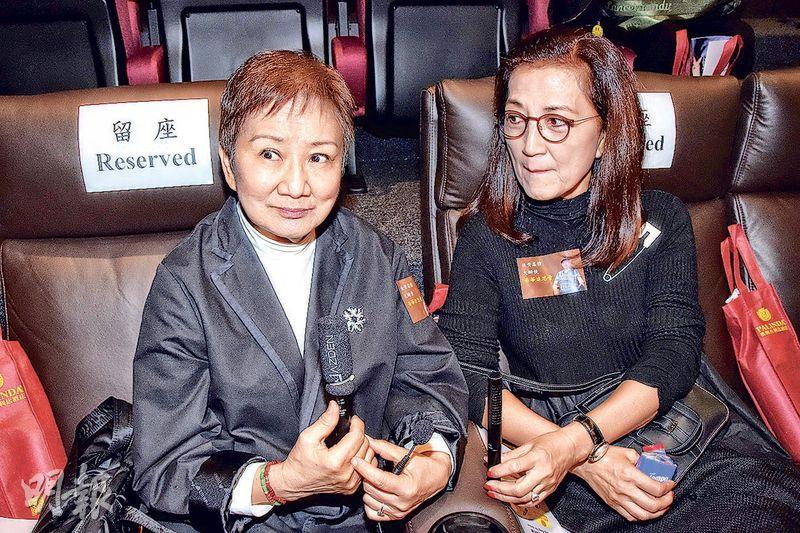 Chiao Chiao solemnly bids her friend farewell with Helen Ma
courtesy of mingpao.com
The great hero of a generation Elliot Ngok Wa passed away in Canada last month. His friends yesterday gathered at a memorial event for him at the Sunbeam Theater. Susan Shaw Yam Yam, John Chiang Dai Wai, Lee Lam Lam, Wu Fung, Ha Yu, Helen Ma, Chiao Chiao, Man Suet Yi, Chin Siu Ho and the 91 year old Shaw star and war heroine Ng Wai came to remember their friend. At the memorial video of an ailing Ngok Wa was shown, as well as his final performance in Taiwan. Then his first lead role COME DRINK WITH ME was screened.
As the founder of the memorial, Lee Lam Lam's birthday was yesterday. She had no taboo in making the appearance to remember her late friend. She represented Ngok Wa's family, wife and daughter to thank everyone for coming. Because many friends were unable to send Ngok Wa on his final journey in Canada, she started a memorial for friends in Hong Kong to bid farewell to him.
Lee Lam Lam said that young media people do not know about the glory of Ngok Wa and described him as a veteran actor. However he was a top young actor of a generation, a tender hero with quite a sense of justice. She smiled and would remember Ngok Wa as the great hero of a generation in her heart forever.
Returning form Beijing, Chiang Dai Wai said that he knew Ngok Wa for 50 years and praised him to be a nice guy. He recalled that his late friend would always lose money to him at the mahjong table. He said, "Ngok Wa had quite mahjong manner, but constantly made me dizzy with his blocking. Although we played less in recent years, each time he returned to Hong Kong we would play once." Did he have any contact with his wife Tian Ni? Chiang Dai Wai said that his wife Lee Lam Lam did and learned that Tian Ni was already calm. She has already begun to accept the fact that Ngok Wa has passed away. He lamented, "I am a little disappointed, actually his health was already a little better. He was able to perform and volunteer. Suddenly he passed away."
Brother Sau Wu Fung said that although he was not with Shaw, he and Ngok Wa were colleagues and have known each other for over 50 years. He said that back then he and Ngok Wa competed in jumping higher. A decent jumper, Brother Sau never expected that Ngok Wa would jump higher than he did. In the past each time Brother Sau went to Canada to visit his grandson he would meet with Ngok Wa and his wife. He praised them for being very kind, constantly bringing meals to seniors and elders who lived alone. Brother Sau also took time to deliver meals with them. Earlier when Brother Sau went to perform in Canada, he suggested to the organizers to ask Ngok Wa to be his guest. It became their final duet together. When planning for THREE AMIGOS BON VOYAGE, Brother Sau also suggested Ngok Wa. Unfortunately at the time he had to return to Canada and they did not get to work together.
Chiao Chiao said that she knew Ngok Wa in Taiwan. At the time he was working on THE MONKEY GOES WEST. She praised Ngok Wa as a publicly recognized Mr. Nice Guy and father, he was also very easy going with friends. Chiao Chiao tearfully said that yesterday with a group of good friends sending Ngok Wa off, old friends also got a chance to see each other and she felt they shared tears within laughter. She wished that everyone would be able to spend everyday peacefully. Helen Ma said that lately many Shaw people have passed away, like Wu Ma, Fong Ying, Lee Ching, Ching Li and even bosses Sir Run Run Shaw and Mona Fong Yat Wa. She wished that they would form the company again on the other side and able to keep working together in Heaven.