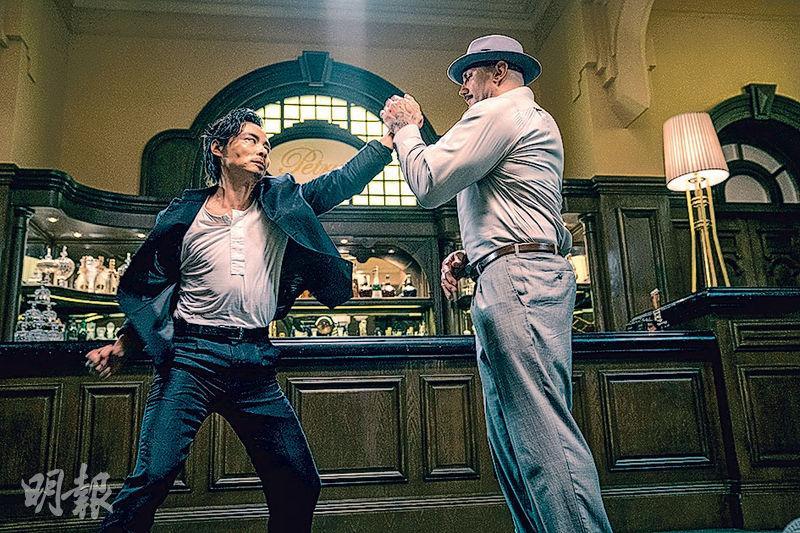 MASTER Z: THE IP MAN LEGACY is approaching HK$ 13 million since Christmas
courtesy of mingpao.com
The Yuen Woo Ping (Lord Eight) directed, Raymond Wong Pak Ming and Donnie Yen Chi Tan produced, Max Zhang Jin, Dave Bautista, Michelle Yeoh (Yeung Chi King), Tony Jaa, Kevin Cheng Ka Wing, Chrissie Chau Sau Na, Shi Yanneng, Patrick Tam Yiu Man starred kung fu epic MASTER Z: THE IP MAN LEGACY (IP MAN OI JUEN: CHEUNG TIN CHI) in the past Christmas slot did not fear the onslaught from various foreign films. So far the film almost reached HK$ 13 million and eighth in the 2018 highest grossing Hong Kong film. The film is still in release.
GUARDIANS OF THE GALAXY and AVENGERS' Hollywood action superstar Dave used to be a professional wrestler. With his size he was a heavyweight opponent. In the film he and Shi Yanneng fought a life and death duel. Shi Yanneng once revealed that he had a disc dislocation after an accident during the fight. Aside from this scene, Dave also had a fight in a restaurant with Zhang Jin.
Lord Eight got Dave, who was obviously taller, bigger and stronger than Zhang Jin, and designed power punches against the even more agile wing chun moves that avoided hard contact; yet to be reasonable, he even asked Dave to lift up Zhang Jin and toss him. Zhang Jin said, "During the fight, I felt like I hit him with ten punches but he could knock me out with just one punch! During the shoot we would have safety precautions, but to really get picked up, tossed toward the wall and through glass was still rather damaging! It made sense because he was infinitely strong and able to do so."
As for working on his first Hong Kong kung fu film, Dave said that he not use was not used to the production that was different from Hollywood, but also some scenes that were even crazy to him. "However Lord Eight was very patient. He would show me completed shots so I felt like I would be able to complete the stunt. The result was reasonable. I am very grateful to the director!" In addition in a dramatic scene, Dave and Cheng Ka Wing both had steaks but neither ate beef. To keep from affecting production, both took the "chew and spit" approach and were rather professional.